Little Howler's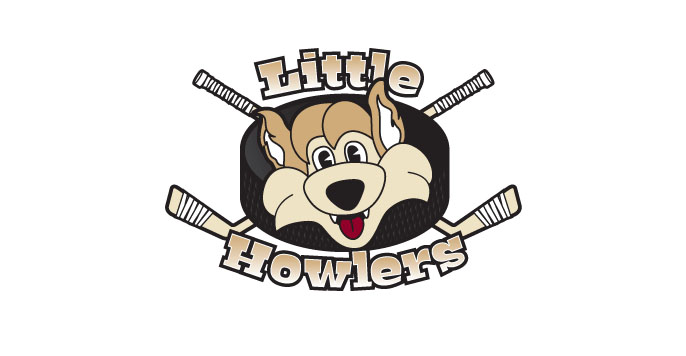 Little Howlers Hockey is an on-ice youth hockey program hosted in cooperation with the Arizona Coyotes Hockey Development Program, the National Hockey League, USA Hockey, CCM and local hockey rinks.
The program consists of six (6) one-hour sessions designed to provide kids ages 5-9 a risk free introduction to the sport of hockey.
For an incredibly low cost of $150 each child receives a set of CCM equipment to be used during the 6 week clinic including their own pair of skates TO KEEP.
There is an equipment fitting session run by PURE Hockey before the first on-ice clinic to ensure all parents and children are aware of the proper manner in which to dress the child. The classes are taught by the local rink's learn to play instructors and include special visits from Coyotes/Jets Alumni Wayne McBean, Tim Watters, and Greg Adams.
At the conclusion of the program, parents are given information on learn to skate and play hockey programs.
In an effort to help spark the growth of youth hockey across North America, the NHL, USA Hockey, Hockey Canada and CCM have worked together to fund head to toe equipment for kids to KEEP in conjunction with the new and improved Arizona Coyotes Little Howlers Hockey program. Each set of equipment includes everything your child needs to get started-shin pads, socks, hockey pants, shoulder pads, elbow pads, helmet, skates, jersey and a stick.