NEWS & STATS
Tucson salvages a point in shootout loss to San Jose
By: Alexander Kinkopf
October 15, 2018 9:43 PM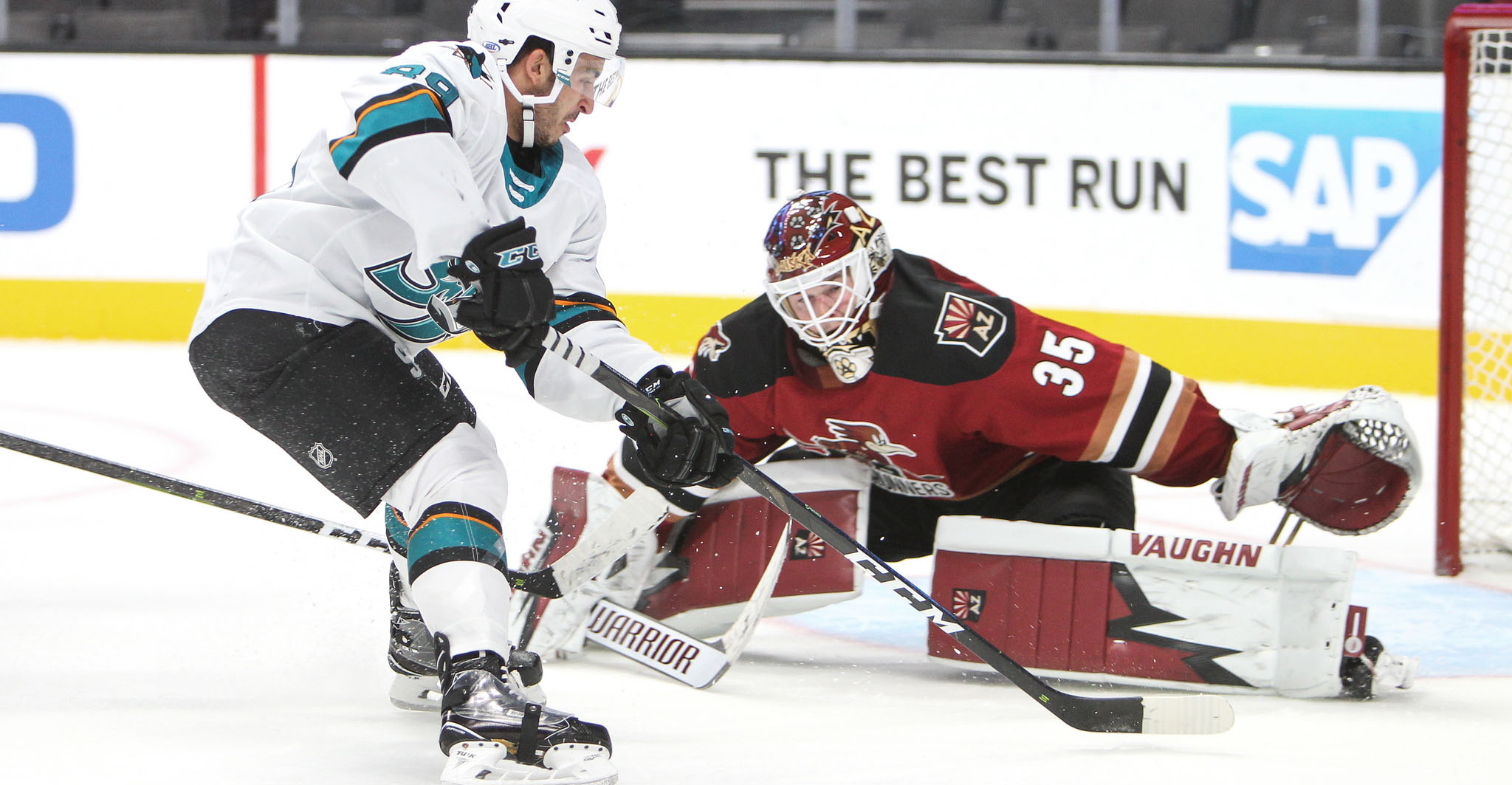 The Roadrunners suffered their first loss of the season Monday night at the SAP Center, edged by the San Jose Barracuda in an affair that demanded overtime and a six-round shootout for a decision, one that read as a 3-2 final.
The team finished its three-game road trip earning five of a possible six points, and is now 3-0-0-1 on the season.
"We played good at times tonight, and we played bad at times," Tyler Steenbergen said. "When you come on a three-game road trip, and before you start playing those games you ask if you could take five of those six points, we'd take it every time, but it obviously stings a little bit to lose this one in a shootout, but we'll move on, and we're excited to get back to Tucson and play in front of our hometown fans."
It took 34:43 minutes for a puck to find the back of the net, San Jose's Dylan Gambrell beating Hunter Miska late in the second period to give the Barracuda a 1-0 lead.
Quickly the Roadrunners would respond, potting two goals in a :51 second span to carry a lead into the third period.
With 3:45 left on the clock in the middle frame, Dakota Mermis let a wrist shot fly from the left point, it eventually finding its way through traffic and past Antoine Bibeau to tie the game 1-1.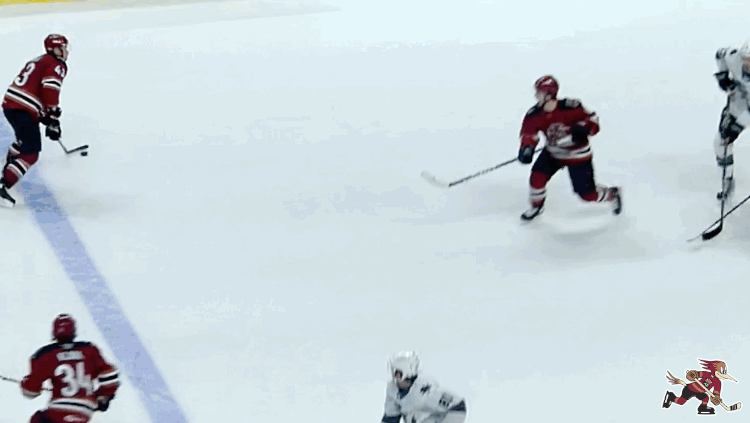 Kevin Klima, with the primary assist on Mermis' goal, registered his first professional point.
Less than a minute later, after speeding into San Jose territory on a two-on-one, Adam Helewka tipped a gorgeous Laurent Dauphin feed past Bibeau to score his team-leading fourth goal of the season against his former team, giving the Roadrunners a 2-1 lead.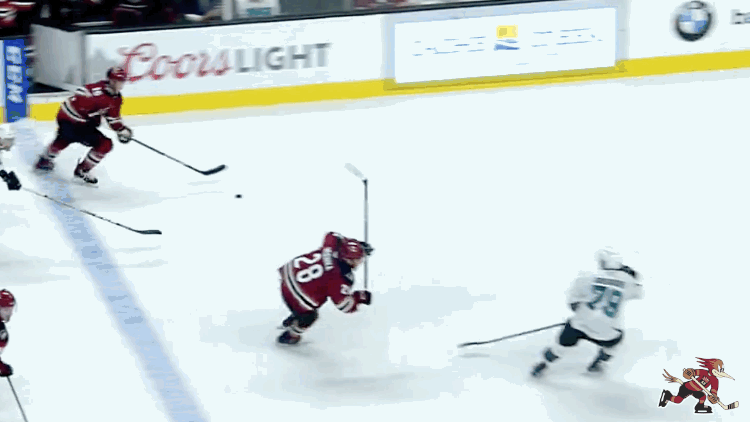 San Jose tied the game 2-2 with 7:40 left to play in regulation, ultimately sending the game to overtime, where neither team could clinch the contest.
The Barracuda threatened during the extra period, spending valuable time on both 4-on-3 and 5-on-3 power plays during the final moments of overtime. Miska was up to the task and carried the game further into the night, shunning San Jose's last-ditch efforts.
Neither team was able to score in the shootout until the back-end of the sixth round, when San Jose's Alexander True beat Miska with a shot low to the far side to secure a 3-2 win for the Barracuda.
For Miska, it was the first post-regulation loss of his professional career; he went a perfect 7-0 in overtime contests last season. He stopped 34 of 36 shots faced during regulation and overtime Monday, and five of six shootout breakaways.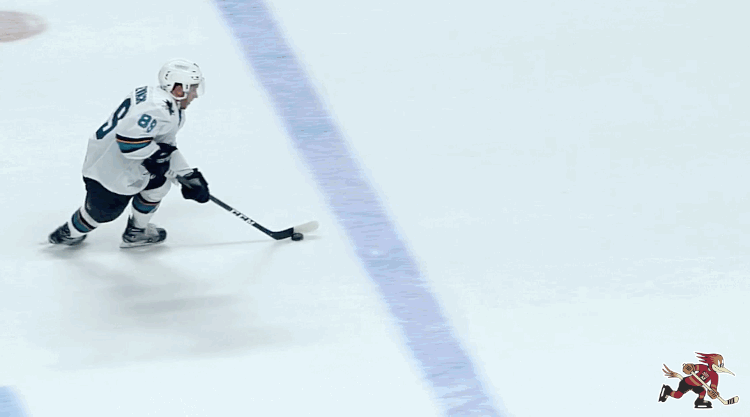 "It gives a team a lot of confidence when you've got a rock back there, so hopefully it keeps going that way," Steenbergen said of the team's goaltending. "We're going to be relying on [our goalies] a ton down the stretch here."
The Roadrunners now return home, where they'll begin a two-game set that kicks off Friday night at 7:05 PM at Tucson Arena against the Rockford IceHogs.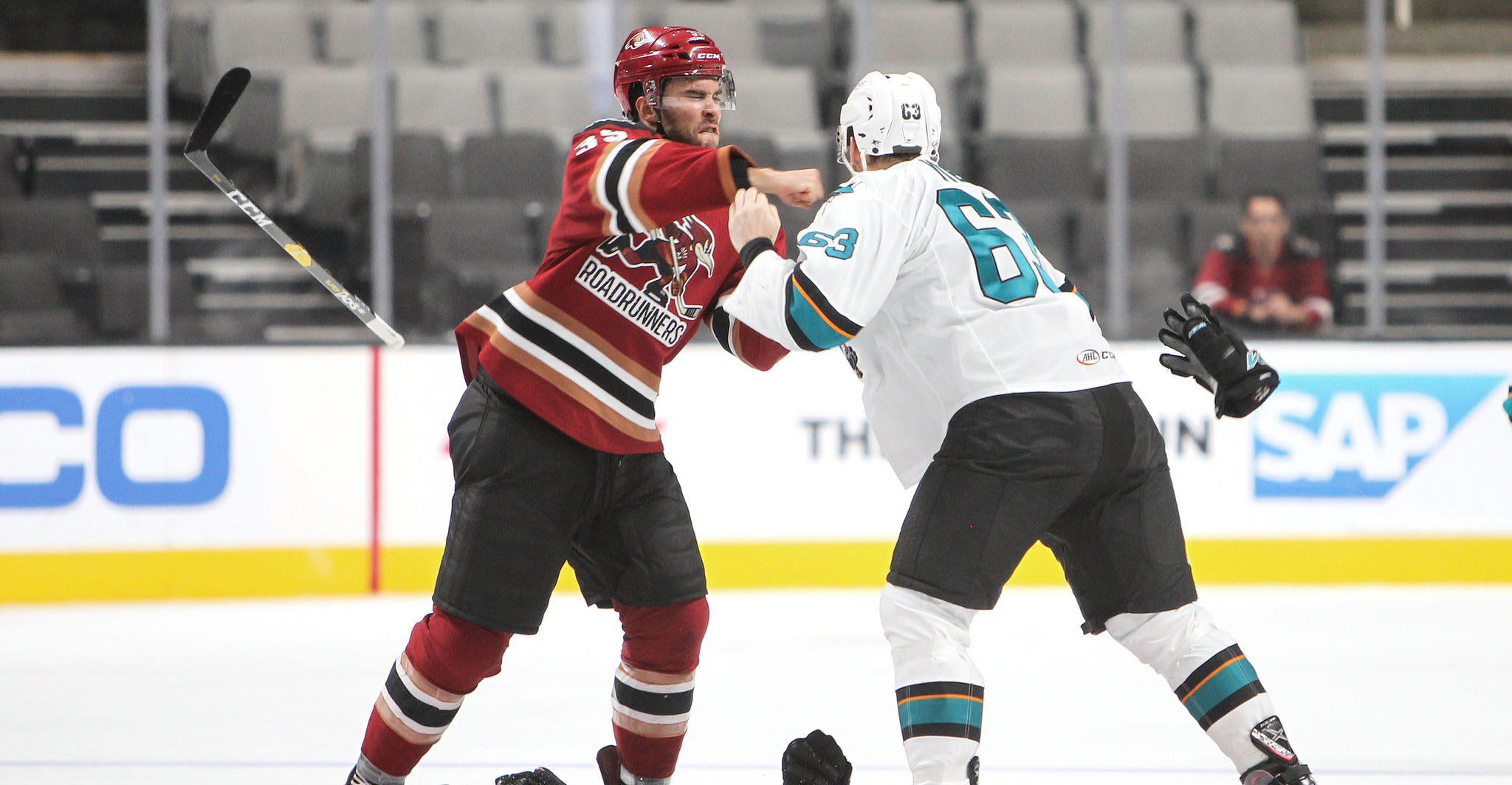 *Photos courtesy: San Jose Barracuda