NEWS
Time in Tucson nurtured Perlini's process, transformed NHL success
By: Alex Kinkopf
April 10, 2017 11:06 AM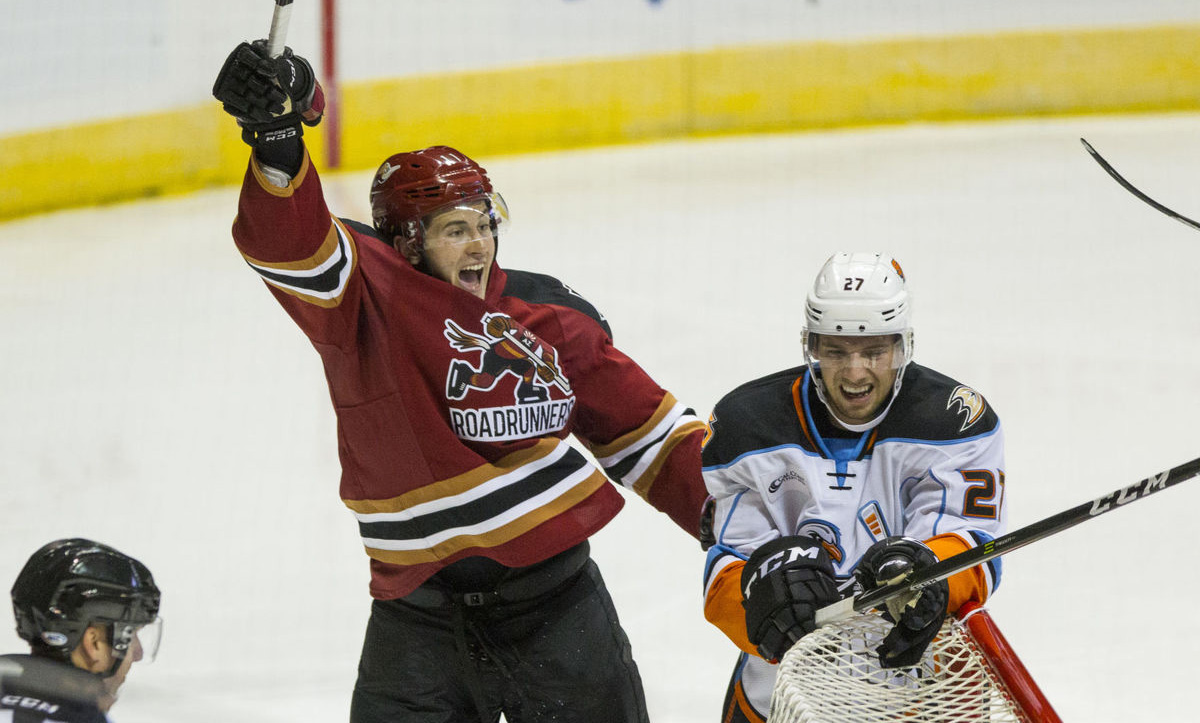 Oh, what a rookie season it was.
Brendan Perlini's play was nothing short of fantastic, and is it ever promising.
In a combined 74 games with the Roadrunners and Coyotes, the 20 year-old first round pick of the 2014 NHL Entry Draft compiled 40 points while becoming a mainstay on Arizona's top-six forward scheme.
Perlini capped off his tremendous splash into the professional hockey landscape Saturday night when he pounded home a loose rebound past Minnesota's Darcy Kuemper to register the Coyotes' final goal of the 2016-17 campaign.
It all came full circle and more for Perlini, who started the year assisting on the Roadrunners' first goal in franchise history on October 14, which he then, one week later, followed up with in netting the first game-winning goal for the club on October 21 when he beat Stockton's Jon Gillies with a razor-sharp wrist shot in overtime.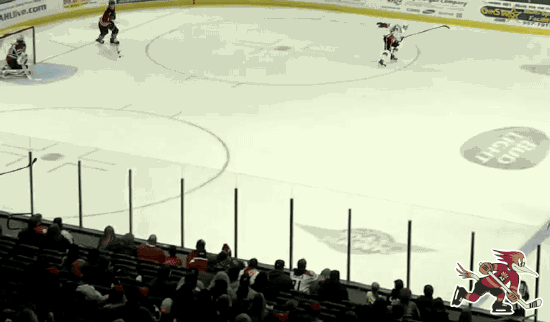 "It was an awesome season for me," Perlini said following the Coyotes' season finale on Saturday night. "Looking back now, everything happened the way I would have liked it to happen."
His 21 points in 57 NHL games was good for ninth-best on Arizona's roster.
Although he only played 17 games in the American Hockey League with the Roadrunners, only three players on Tucson's roster have been able to top Perlini's mark of 14 goals.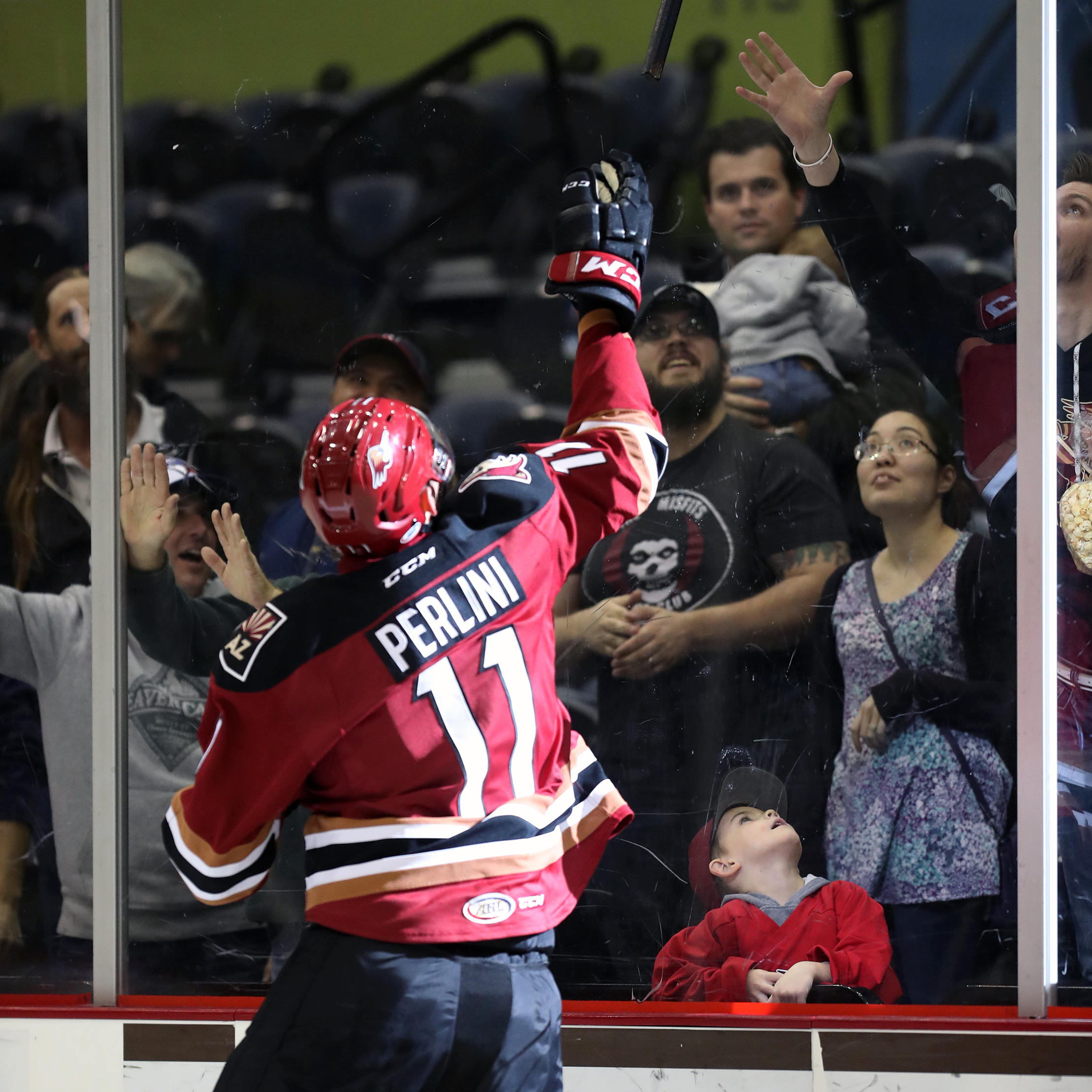 He totaled 19 points (14G, 5A) in those 17 games with Tucson, and his 28.6% shooting percentage (14 goals on 48 shots) remains far and away the best mark in the
AHL
.
"I think coming in at the start, and it's tough, because every young guy thinks they're ready for the NHL, but it was great for me coming down to Tucson," he said. "You get to learn the game."
And learn the game he did. Perlini played alongside veteran line mates Chris Mueller and Craig Cunningham in Tucson, who at times, may have provided more value to the budding forward during the team's extensive practice schedule than in-game situations.
"We don't play as many games [in the AHL], we play a couple of games at the end of the week, and we practice all during the week," he said. "You really get to work on some important stuff with all of the pro guys, and that's really where I got a lot better."
Every player develops a unique path. Growth and development comes in different measures for many. There are stages to the process, and for Perlini, his time with the Roadrunners, albeit short, proved to be fruitful for the young forward.
"I learned the game so much in Tucson," he reiterated. "You don't really practice in the NHL, it's like game, day-off, game, day-off, so I learned everything in Tucson and I got a lot better in a short amount of time, which was a goal of mine."
After 15 games with the Coyotes from December 5 – January 7, Perlini was assigned to the Roadrunners to maintain a cycle of playing time while Arizona was on its NHL-mandated bye-week.
He played one more game with the Roadrunners on January 10 while his NHL teammates took some much-needed time off.
He scored a hat trick.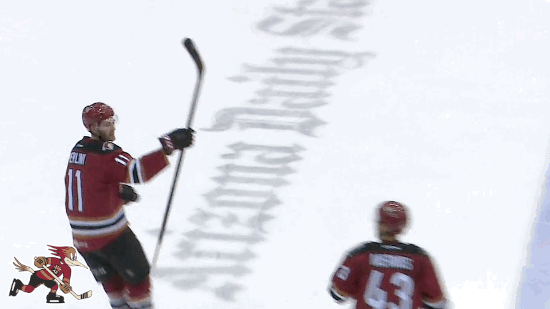 And he never looked back.
"Ultimately, I obviously played the rest of the year up [with the Coyotes] and had a good year up here," he said with a smile. "Hopefully I can do the same thing next year and get even better."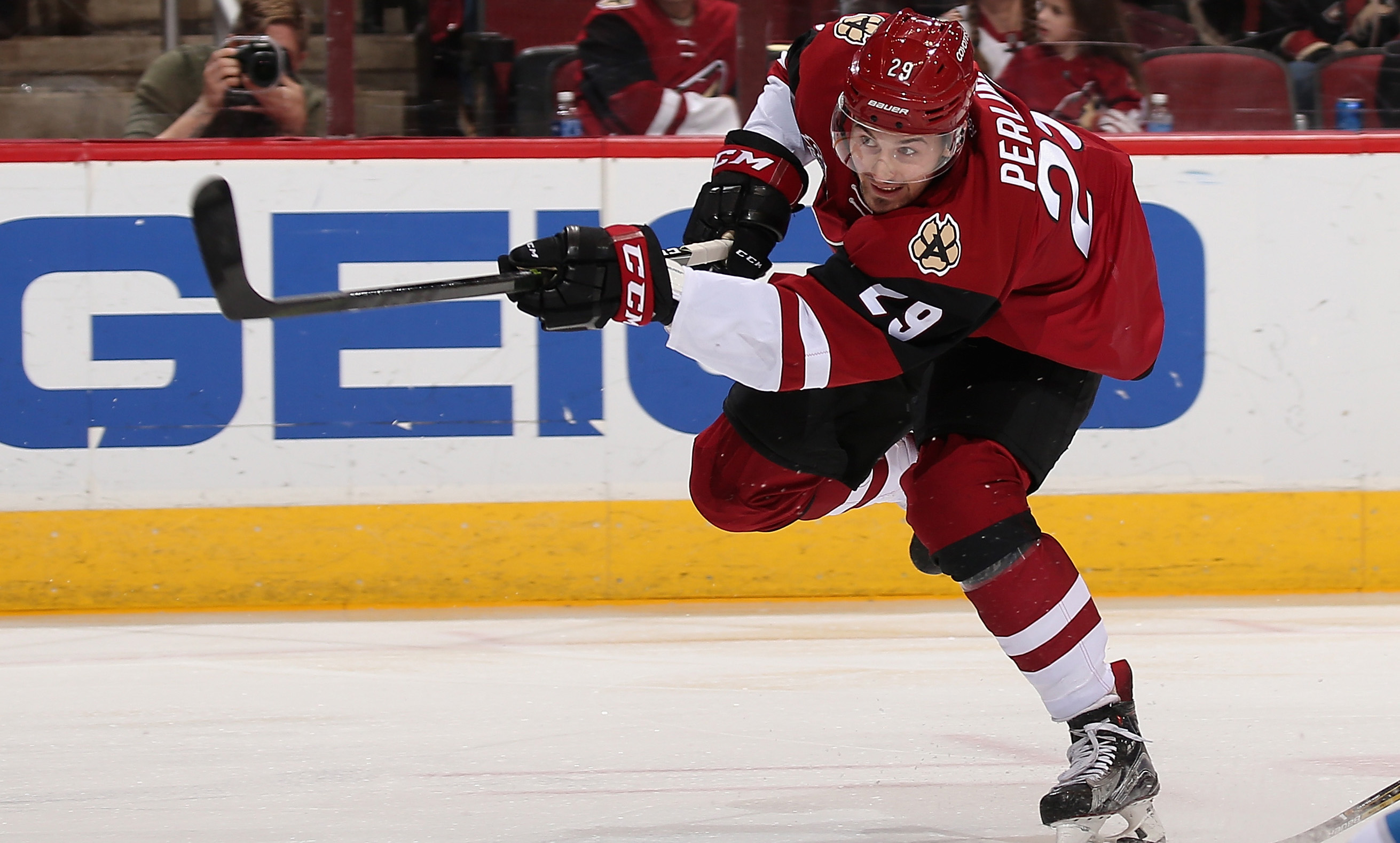 *Photos taken by: Chris Hook and Norm Hall