NEWS & STATS
Game #2: Tucson at Bakersfield
By: Alexander Kinkopf
October 14, 2017 3:18 PM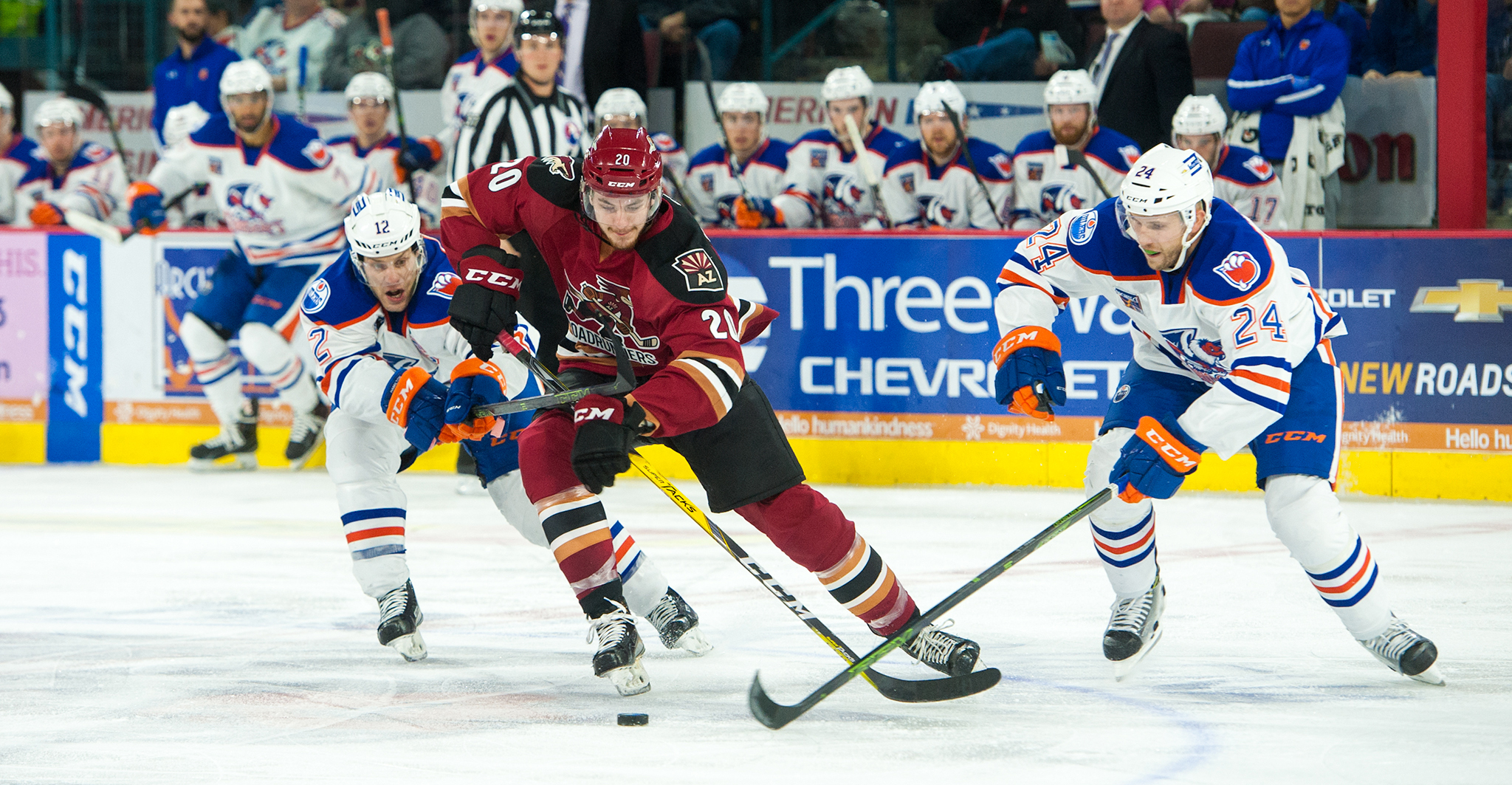 TUCSON ROADRUNNERS 4, BAKERSFIELD CONDORS 0
FINAL | 0:00 Remaining
Tucson (0-1-0-0) at Bakersfield (1-1-0-0)
Saturday, October 14, 2017, 7:00 p.m. PST
Rabobank Arena, Bakersfield, California
LISTEN LIVE:
Stats/Scoring
SOG - TUC 24; BAK 22
PP – TUC 2/5; BAK 0/3
FIRST PERIOD:
No Scoring
SECOND PERIOD:
1) TUC - Mike Sislo (1) (Nick Merkley, Dylan Strome) 0:47
2) TUC PPG - Ryan MacInnis (1) (Dylan Strome) 5:47
THIRD PERIOD:
3) TUC PPG - Nick Merkley (1) 10:23
4) TUC - Tyler Gaudet (1) (Kyle Capobianco) 11:16
---
Roadrunners Lineup
FORWARDS
MIKE SISLO (9) - DYLAN STROME (91) - NICK MERKLEY (38)
JENS LOOKE (24) - TYLER GAUDET (10) - CONOR GARLAND (8)
MICHAEL BUNTING (27) - RYAN MACINNIS (72) - MICHAEL LATTA (46)
ZAC LARRAZA (16) - TREVOR CHEEK (39) - SCOTT ALLEN (29)
DEFENSEMEN
DAKOTA MERMIS (43) - ANDREW CAMPBELL (2)
JOEL HANLEY (44) - DYSIN MAYO (37)
KYLE CAPOBIANCO (23) - KYLE WOOD (3)
GOALTENDERS
ADIN HILL (33)
HUNTER MISKA (35)
---
Notes
Pregame:
Dylan Strome will make his American Hockey League debut centering a first line with Mike Sislo and Nick Merkley.
Michael Latta, lifted from suspension restrictions, will make his Roadrunners debut on the third line with Michael Bunting and Ryan MacInnis.
Scott Allen, skating on the fourth line, returns to Bakersfield tonight, where he accumulated 19 points (8G, 11A) in 57 games with Condors last season.
Adin Hill leads the team onto the ice for warm-ups and will start in goal. Hill is 2-0-1 in three career starts at Rabobank Arena.
First Period:
Mike Sislo (LW), Dylan Strome (C), Nick Merkley (RW), Dakota Mermis (D), and Andrew Campbell (D) are tonight's starters for the Roadrunners.
Roadrunners outshot 11-6 during the first period; started with a 5-1 lead in the shot department.
Both teams go 0-for-1 on power play opportunities.
Second Period:
Mike Sislo opens the scoring 47 seconds into the period.
Ryan MacInnis, five minutes later, gives the Roadrunners a 2-0 lead.
Adin Hill stops all seven shots faced.
Third Period:
Nick Merkley gives the Roadrunners a 3-0 lead with 9:37 left in regulation.
Tyler Gaudet buries the Roadrunners' final goal of the evening with 8:44 left to play.
Adin Hill stops all four shots faced in the third to secure his second-career shutout.
---
Highlights
Mike Sislo enters the zone, spins and shoots to bury the first goal of the evening 47 seconds into the second period.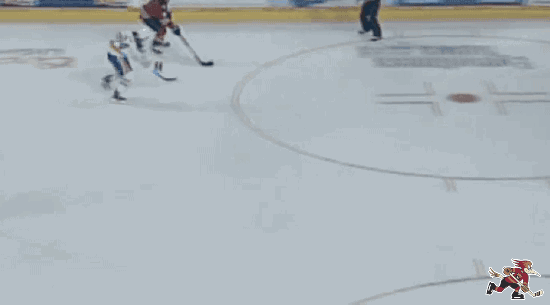 Ryan MacInnis jams home a loose puck in front of Bakersfield's net to give the Roadrunners a 2-0 lead.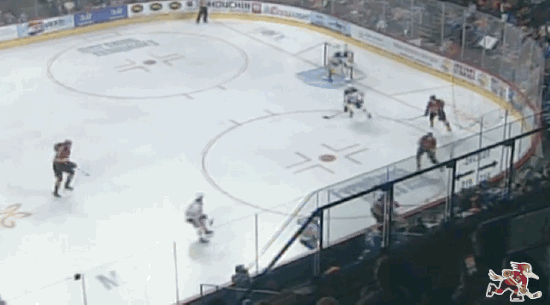 Nick Merkley chips home the Roadrunners' third goal of the evening.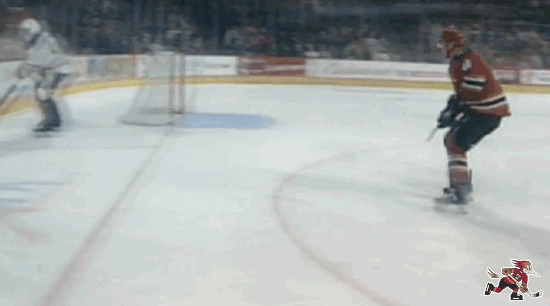 Tyler Gaudet buries a slap-shot to give the Roadrunners a 4-0 lead.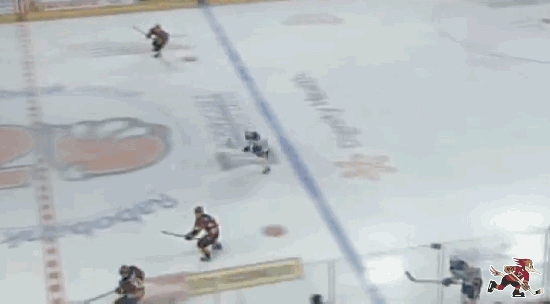 ---
Photos