NEWS & STATS
Collected on Cunningham Night, Roadrunners Roll to 4-1 Victory
By: Alexander Kinkopf
October 27, 2017 9:47 PM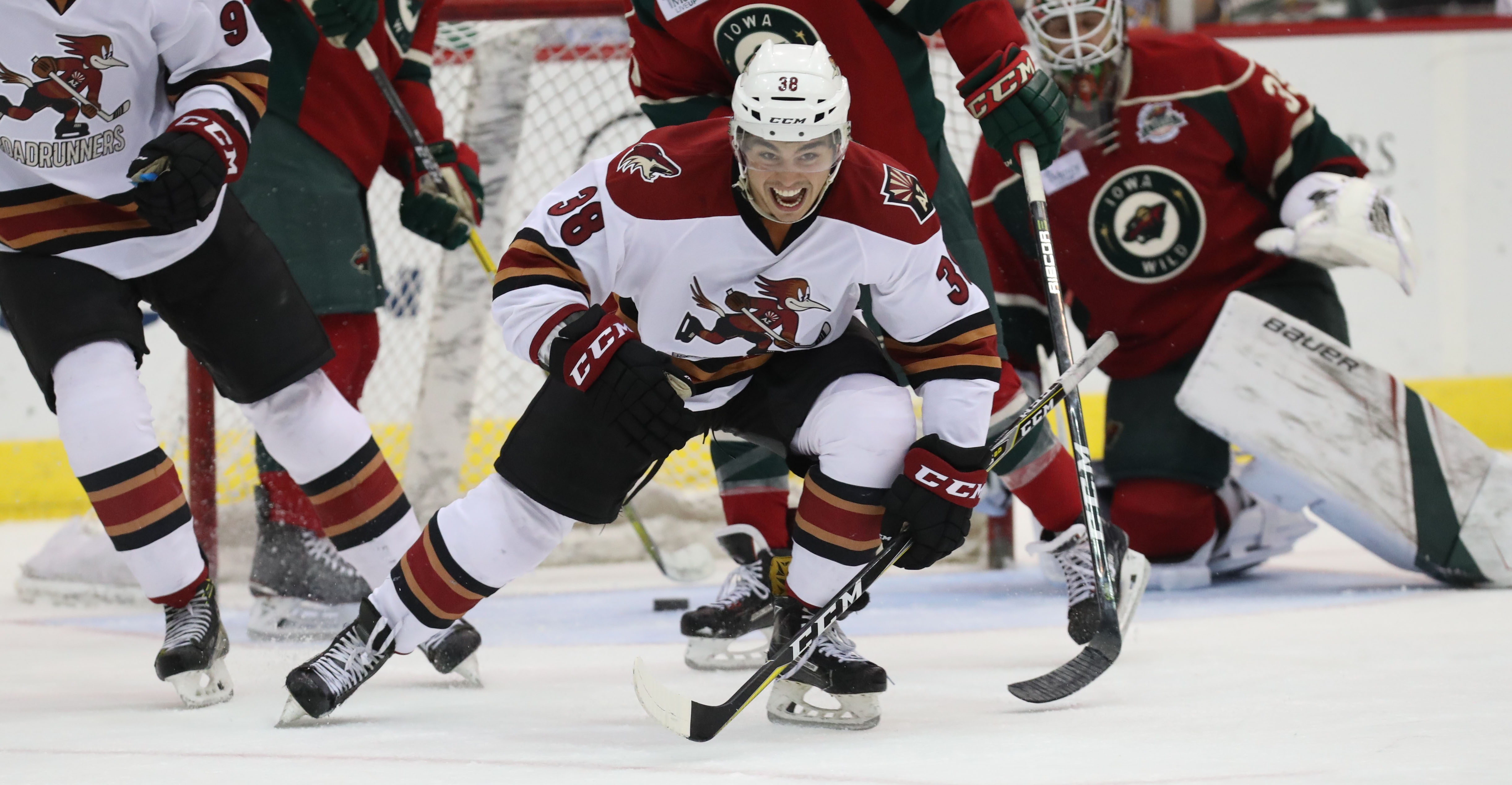 In their return home to Tucson Arena Friday night, the Roadrunners executed another solid showing in skating to a 4-1 victory over the Iowa Wild.
The club has now won four of its past five games, and hasn't lost in regulation since the season opener on October 7.
There was no hangover prevalent from the team's four-game trek away from Southern Arizona.
"It's tough to come off the road and come home and have a good performance," Head Coach Mike Van Ryn said following the game. "Stats go well in the visiting team's favor after [the home team] goes on a long road trip. I was proud of our guys that we got it going, and hopefully we can follow it up tomorrow."
Marek Langhamer got the call in net, making his second start of the season, and provided the club with a stable presence as the clubs remained scoreless through the first 37 minutes of the game.
With just over two minutes left to play in the second period, Lane Pederson cradled a Kyle Capobianco back-door pass and beat Iowa's Niklas Svedberg with a shot through the five-hole to give the Roadrunners a 1-0 lead.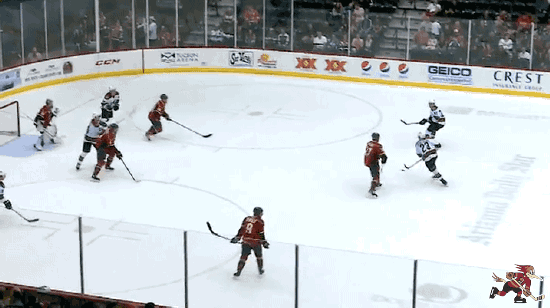 For Pederson, it was the first goal of his professional hockey career.
In the early stages of the third, Lawson Crouse fired a one-time shot into traffic that ricochet off of Nick Merkley and into the back of the net to give the Roadrunners a 2-0 lead.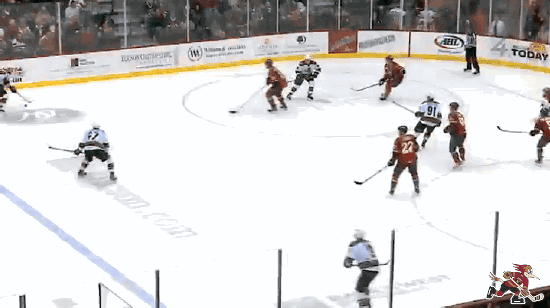 Crouse's assist was his first American Hockey League point.
Moments later, and with just over 13 minutes left in regulation, Nick Merkley, stationed in front of Iowa's net, deflected a Dysin Mayo shot and buried his own rebound to give the Roadrunners a 3-0 lead.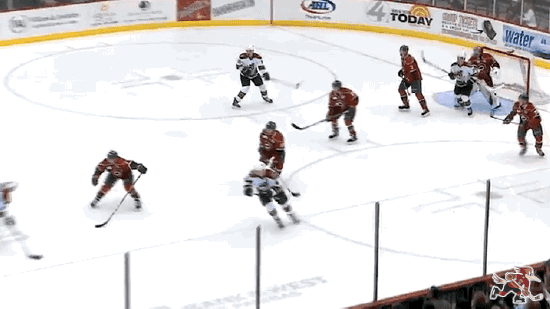 Merkley's goal, his second of the game, gave him seven points (4G, 3A) on the season; he now leads the team in scoring.
Tyler Gaudet added an empty-net goal with 2:48 to play to give the Roadrunners a 4-0 lead.
Marek Langhamer's shutout bid was spoiled with 1:16 left to play when Iowa's Colton Beck scored the Wild's first and only goal of the contest. He finished the night with 33 saves.
"When you're up three or four-to-nothing, and there's only a few minutes left, it sometimes creeps into your head that you may get a shutout," Langhamer said. "But it doesn't really matter to me, all I care about is getting the team two points."
The Roadrunners now sit at second-place in the Pacific Division with a 4-1-1-0 record and a .750 win percentage.
The two teams will meet again Saturday night at Tucson Arena, where the puck is scheduled to drop just after 7:05 PM.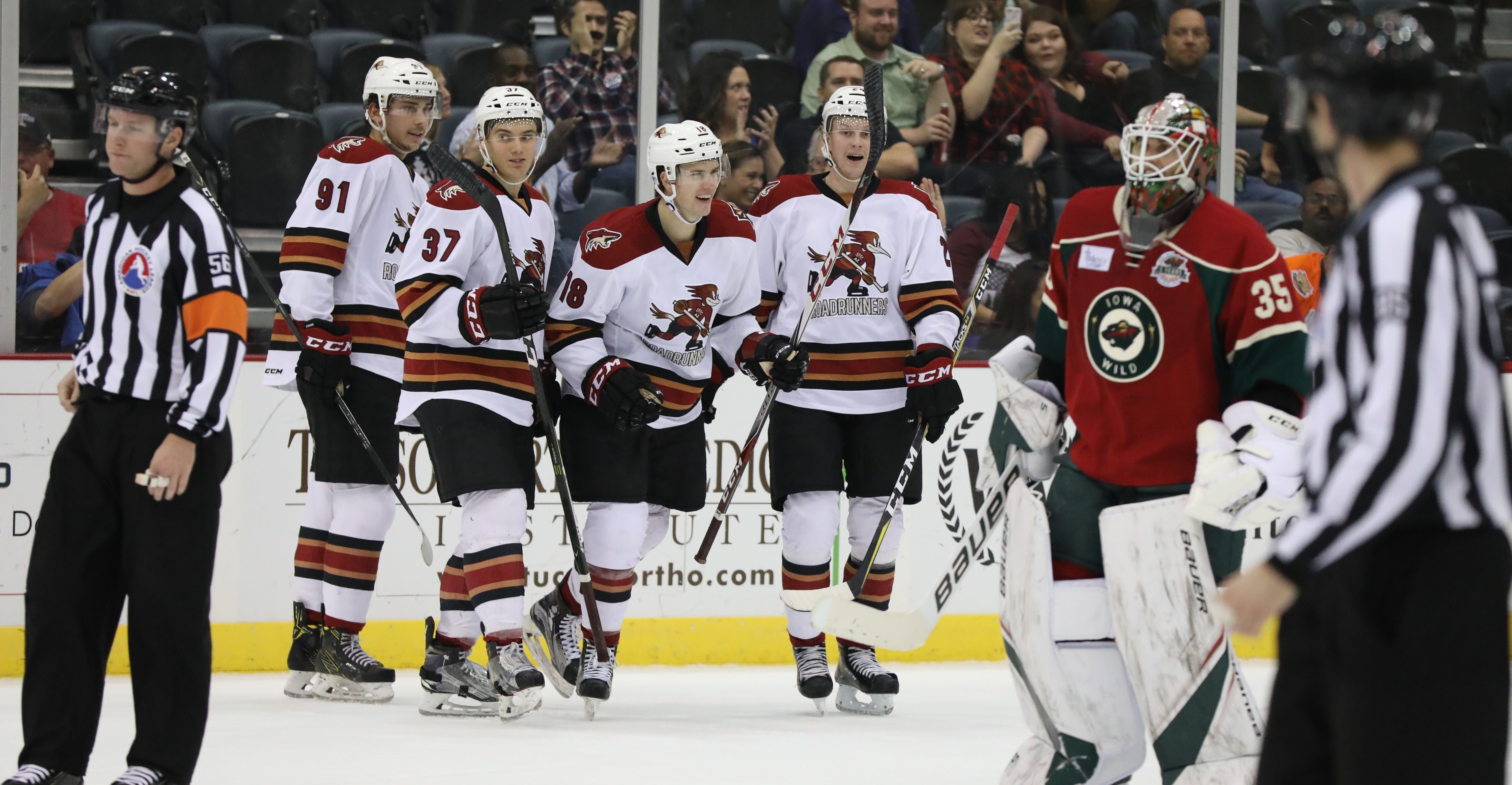 Photos Courtesy: Kate Dibildox and Chris Hook