NEWS & STATS
Good Morning, Tucson: Iowa For Two
By: Alexander Kinkopf
October 28, 2017 9:52 AM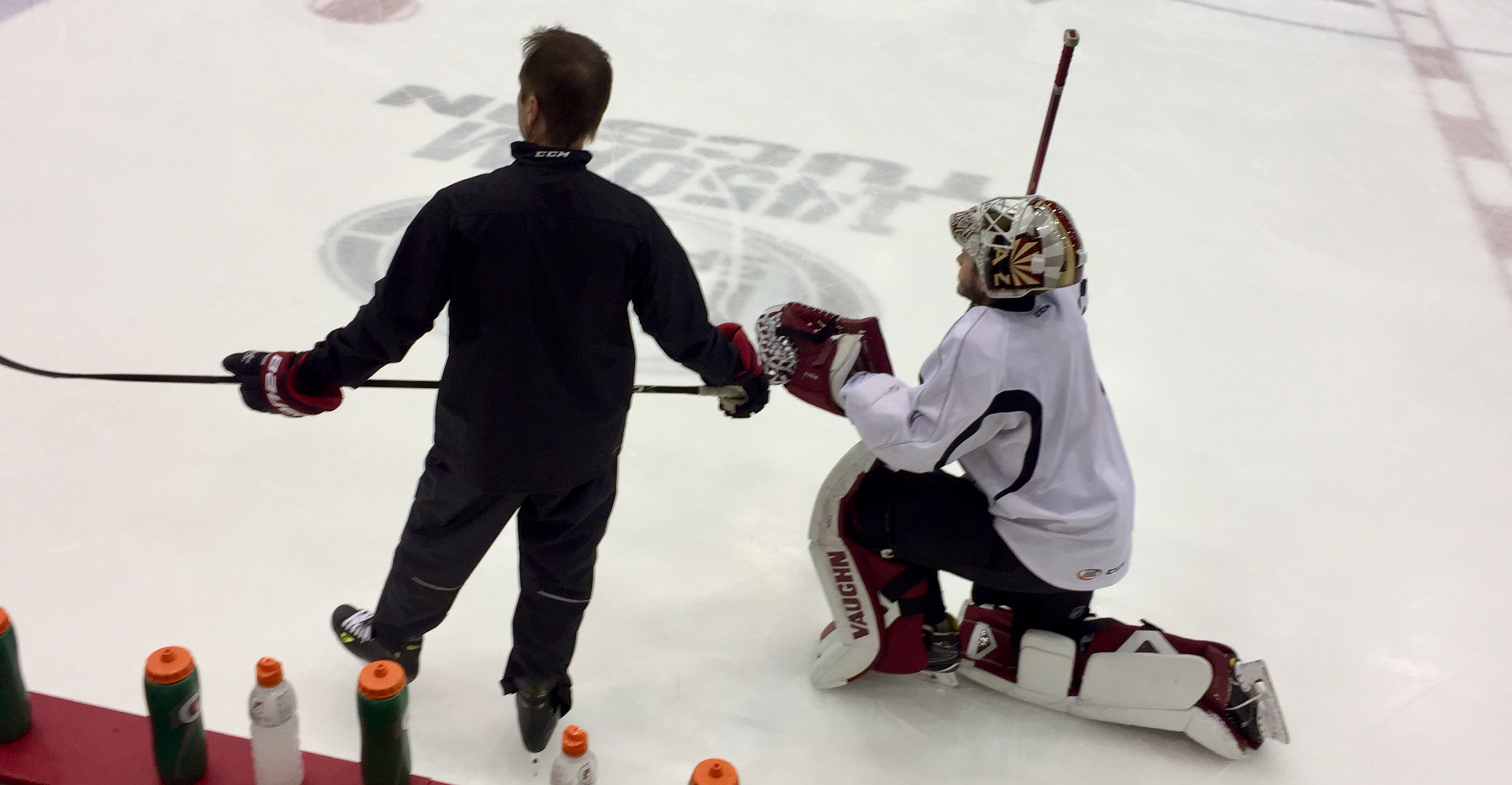 Good morning from
Tucson Arena
, where the air of
Friday evening's 4-1 win
still has a light linger, and where tonight's rematch with the
Iowa Wild
is scheduled to take place at 7:05 PM.
Due to the nature of tonight's game being the second-half of a back-to-back, the Roadrunners' morning skate was of optional nature.
The team has won four of its past five games and is without a regulation loss since the season opener on October 7. They begin the day at second-place in the Pacific Division with a 4-1-1-0 record and a .750 win percentage.
The Roadrunners have surrendered just six goals in their last five games, and have killed off 19 of their last 20 penalties.
Lane Pederson became the fifth player to score his first professional hockey goal in a Roadrunners uniform this season.
There is no official word, but it is presumed Hunter Miska will get the start for the Roadrunners tonight to follow up on Marek Langhamer's solid performance Friday. Miska, in his last two starts, has stopped 58 of the combined 62 shots he's faced, earning wins in both affairs.
Dysin Mayo, who recorded a point for the second consecutive game when his shot was deflected and buried by Nick Merkley in the third period Friday night, checked in following Saturday's optional AM skate:
Dysin Mayo, on Friday's win, the team's streak:
I think it was a really good road trip that we had. I think going into two buildings like that and getting wins is big. Coming home, I think we were all excited to be back for a bit, and we used that energy well last night.
Mayo, on the team's defensive efforts of late:
I think the guys are buying in well to our defensive system, and when there is a breakdown our goalies have been making big saves, so that's good on them.
Mayo, on seeing the Wild again 24 hours later:
They're a hard working team, they don't give up a lot offensively, so we just have to work as much as we can in their offensive zone to try and create as many chances as we can.
Mayo, on playing on home ice for the next three weeks:
It's good to be back, to get back to our normal routines. The road is a bit of a grind to be on, so it's definitely good to be home.
More to come on yet another gorgeous day in Tucson, Arizona.