Game Recaps
Roadrunners held scoreless in Game 4 loss to Texas
By: Alexander Kinkopf
May 09, 2018 8:28 PM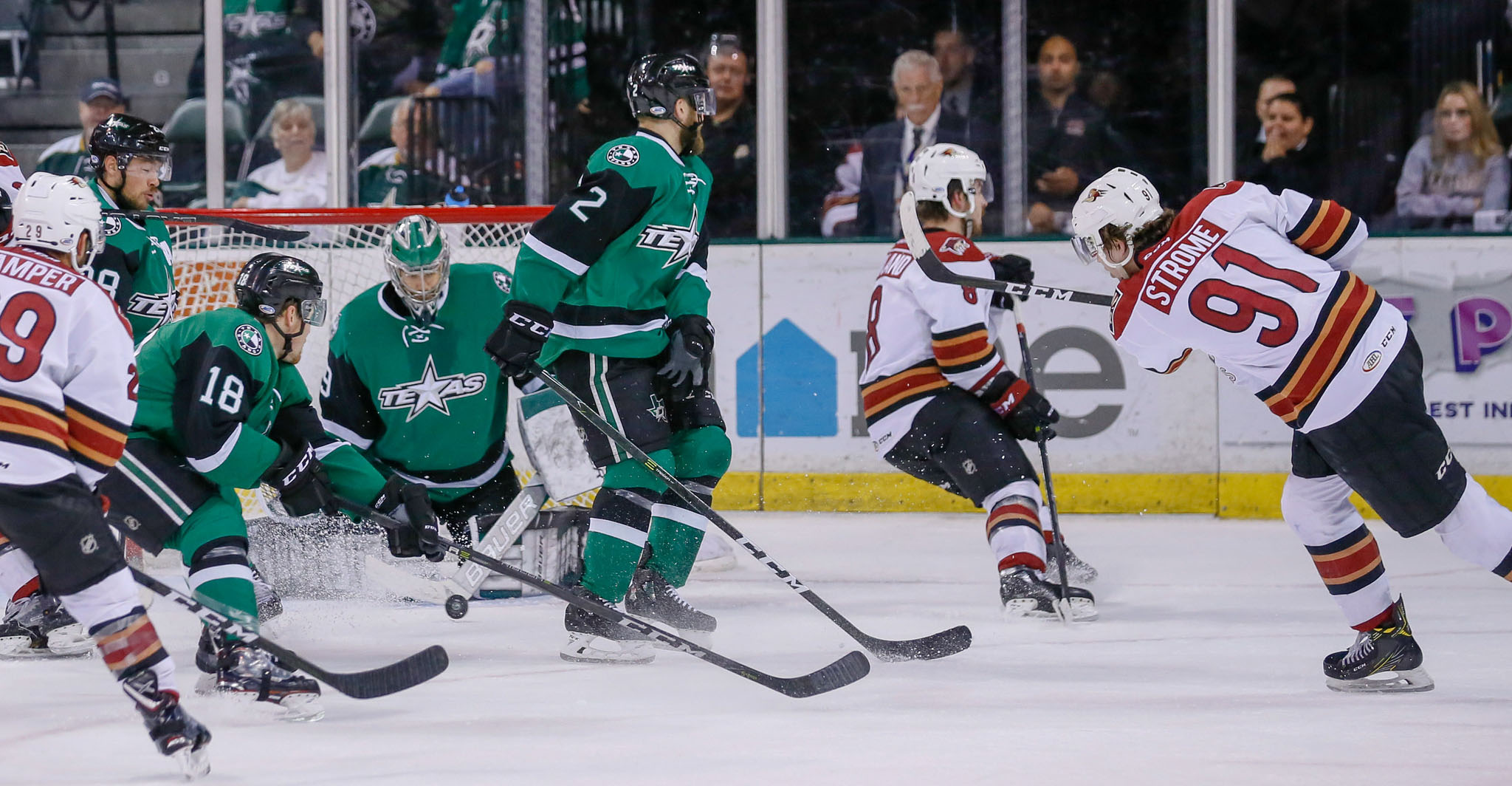 The Roadrunners fell to the Texas Stars by a 2-0 score Wednesday night at the H-E-B Center at Cedar Park, held scoreless for just the second time all year.
With the loss, they now trail 3-1 in their Pacific Division Finals series.
"We had enough chances to win the game I thought, but that's playoff hockey, you've got to keep going, Head Coach Mike Van Ryn said in recollect. "I didn't think our guys played bad, we've got to win one – and hey, they've won three in a row and we can do the same, so we've just got to find a way to win one game in here and then we're back in our own barn for two."
The Stars buried both of their goals in a 3:17 minute span in the second period.
Texas' Mike McKenna turned away all 27 shots he faced.
"We need to generate better chances offensively," Andrew Campbell added. "You have to give them credit, they're doing a good job of checking us and keeping us on the outside, and we need to do a better job of getting pucks to the net and getting bodies to the net and creating more."
The Roadrunners dropped three consecutive contests on only one previous occasion this year, a stretch of games from December 9-13. They have lost the last three of this series after winning Game 1 in overtime.
Adin Hill stopped 26 of the 28 shots he faced in the loss.
Dylan Strome finished with a team-high six shots on goal, and has a total of 30 through the team's eight playoff games, which is the most among AHL rookies.
The teams will meet Friday night for Game 5 at the H-E-B Center, where the puck is scheduled to drop just after 5:00 PM MST.