Game Recaps
Tucson claims first, Madsen perfect again in shutout win over San Jose
By: Alexander Kinkopf
November 10, 2018 10:18 PM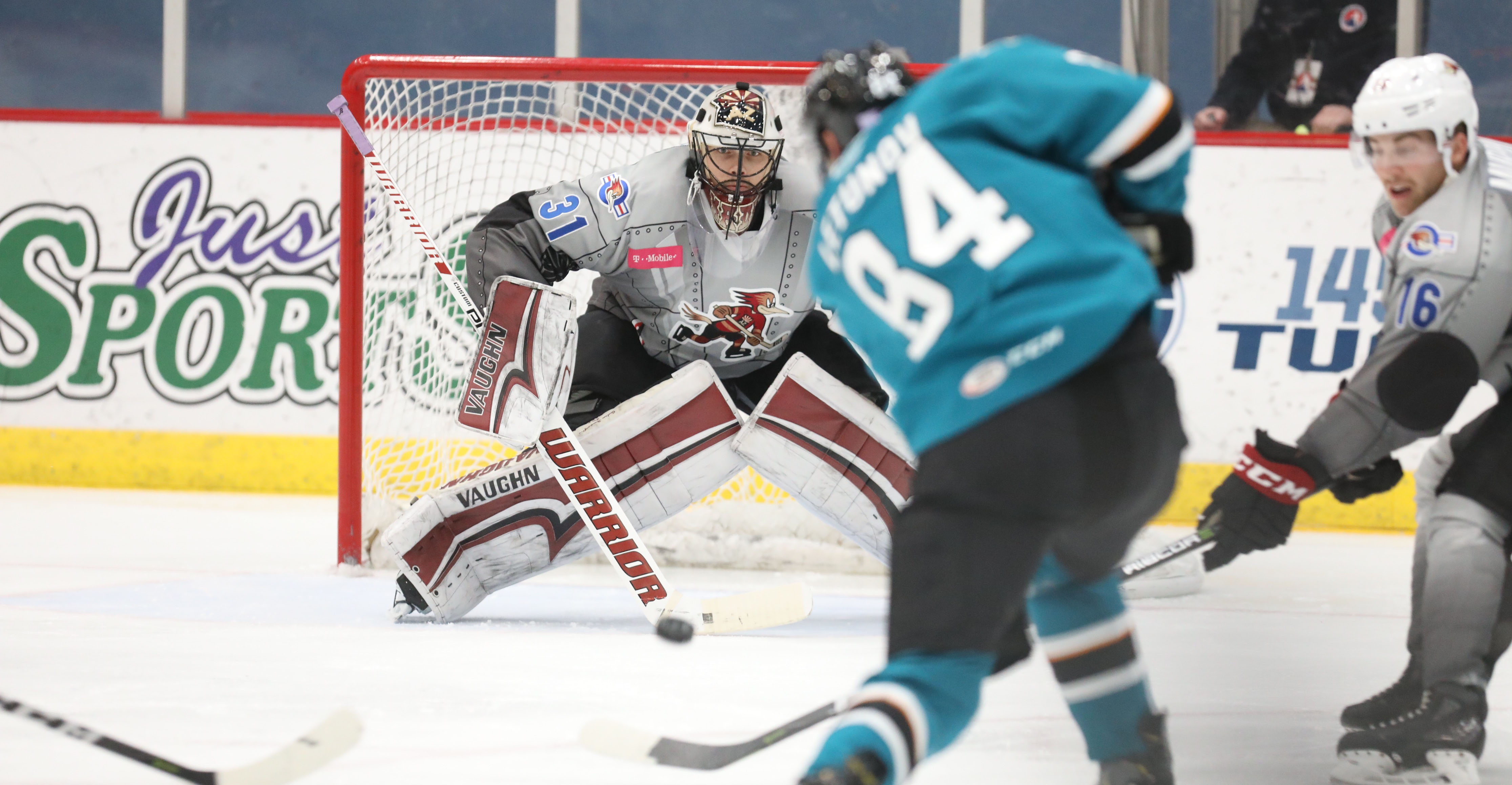 The Roadrunners beat the San Jose Barracuda 1-0 to earn their third-straight victory Saturday night in front of 5,777 at Tucson Arena, finishing their home stand with a perfect 3-0-0-0 mark.
With the win, and with an improved record of 9-3-0-1, the Roadrunners have claimed first-place in the Pacific Division.
Merrick Madsen recorded his second consecutive shutout, turning away all 28 shots he faced. He has not allowed a goal in his last 123:05 minutes of play.
"You can't get shutouts by yourself," Madsen said after the game. "It's everyone out there blocking shots and helping me out where they can. Obviously I feel like I'm in a flow where things are going right, but it's a team effort."
The Barracuda, including playoffs, have been held without a goal scored in each of their last four visits to Tucson Arena, totaling 240 minutes of play.
It took 49:04 for a puck to find the back of the net, that coming off the stick of Hudson Fasching, who after battling relentlessly behind San Jose's net with solid positioning and puck protection, powered his way to beat Antoine Bibeau with a wrap-around to give the Roadrunners a 1-0 lead with 10:56 to play in the third period.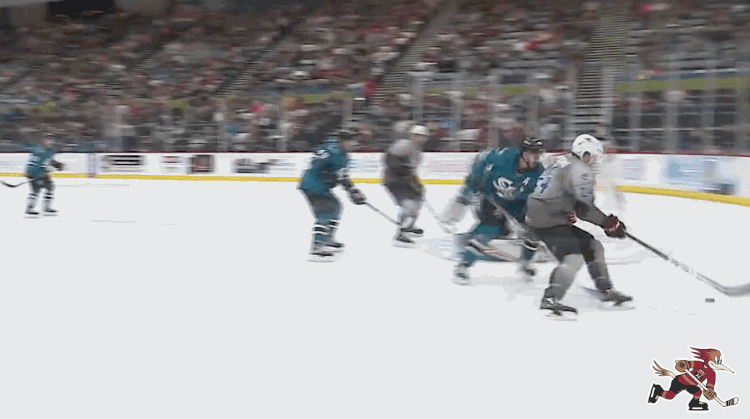 "It was kind of a long, grinding shift, [Ullstrom, Gennaro] and I were in there just kind of whacking away," Fasching said about his goal. "It was just about having good body position and a lot of will, and [Russo] made a nice play, he gave me an opportunity to get that puck and I turned to the net. That's just how a game like tonight goes."
Fasching's goal, his third of the season, would prove to be the only one tallied that evening.
The Roadrunners turned away a San Jose flurry in the waning moments of regulation, including the killing of a penalty with 2:31 to play to seal the tight win. Tucson killed off all nine of San Jose's penalties during the weekend series.
The team will venture out for one game on the road this coming Friday night when they take on the Stockton Heat at Stockton Arena, where the puck is scheduled to drop just after 8:00 PM PST.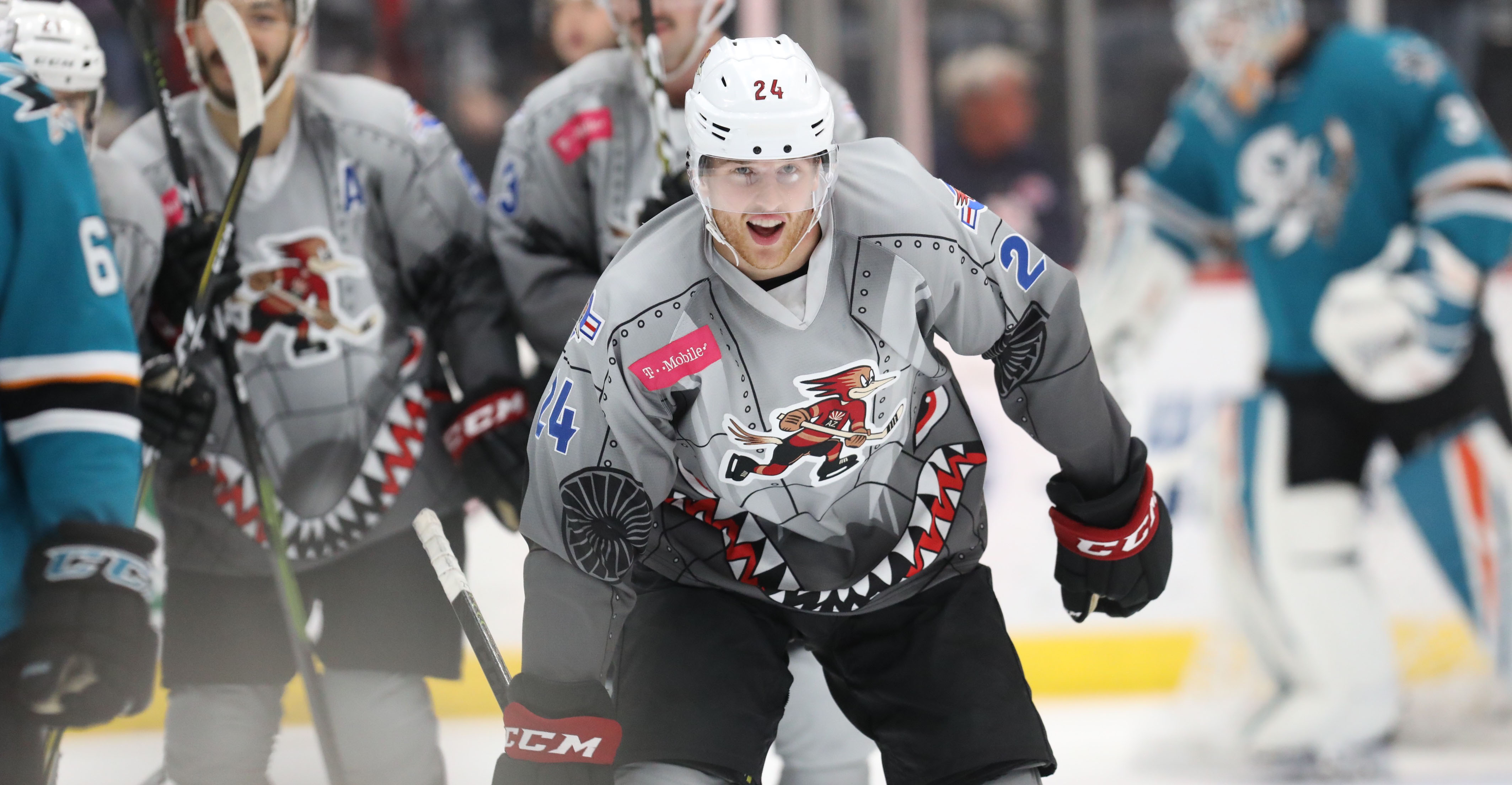 *Photos courtesy: Kate Dibildox & Chris Hook