Game Recaps
Tucson handed a tough result in a trying 8-2 loss to Stockton
By: Alexander Kinkopf
November 20, 2018 9:16 PM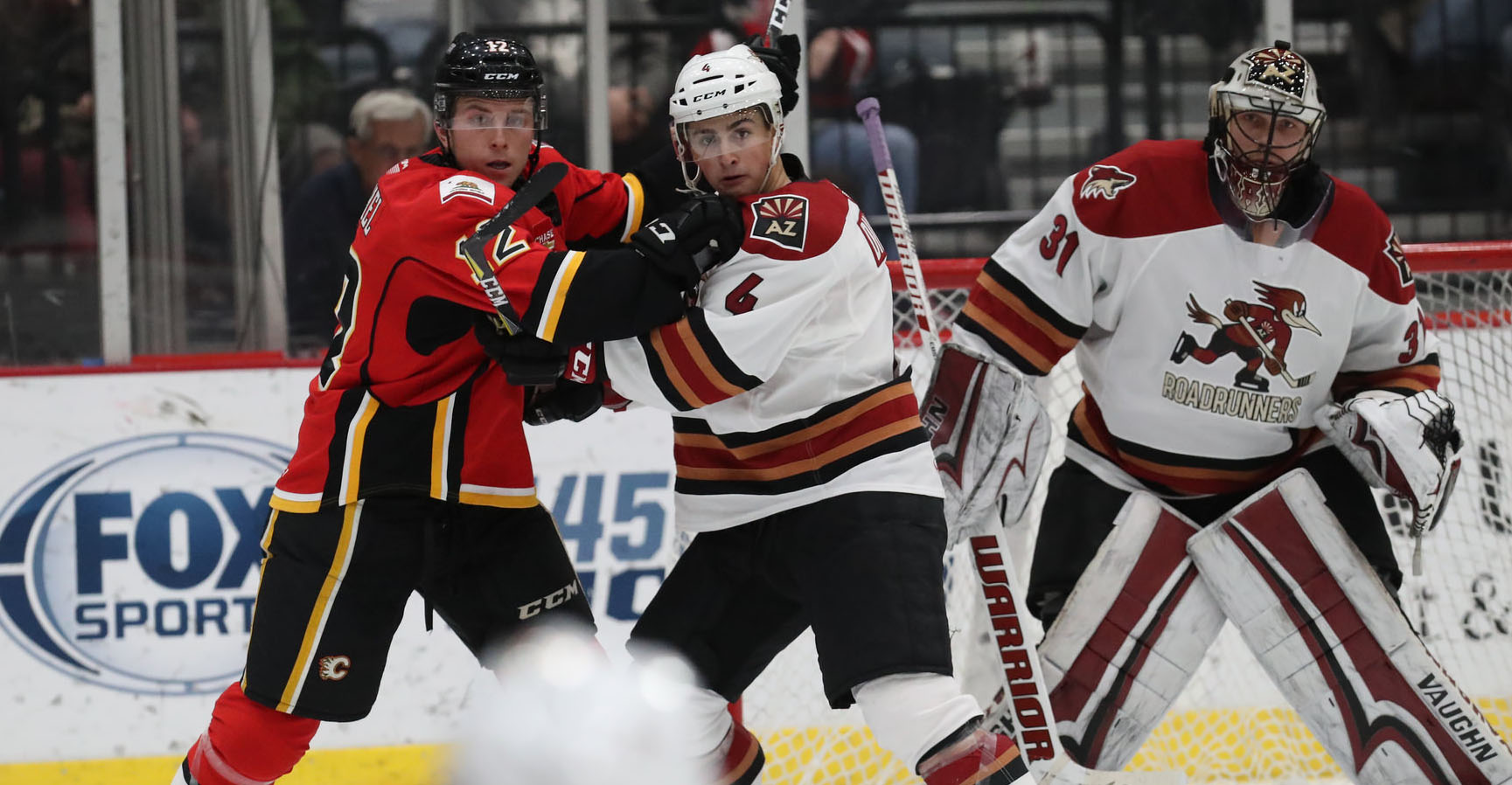 In what was their largest margin of defeat this season, the Roadrunners fell to the Stockton Heat by an 8-2 final Tuesday night at Tucson Arena.
The team's eight goals allowed matched a franchise high as they suffered their second-straight loss to the Heat.
Adin Hill, in returning to the Roadrunners' lineup, made his fourth start of the season, but was pulled 16:36 into the contest after allowing three goals on 13 shots faced. Hill would re-enter the game with 4:03 left in the second period after Merrick Madsen surrendered four goals on seven shots.
"Those guys have been our rocks all year," Kyle Capobianco said of the team's goaltenders. "We need to tighten up in front of them, help them out a little bit, tighten up the gaps and close on guys quicker."
Blanked on the power play once again and twice beat while on the penalty kill, Tuesday was undoubtedly the roughest game of the Roadrunners' season thus far.
"We're not going to forget about [tonight]," head coach Jay Varady stressed. "We're going to go home, we're going to think about it, we're going to come back and go to work tomorrow. That's not how we want to play hockey."
Stockton got on the board first, Oliver Kylington giving the Heat a 1-0 lead with 11:01 left to play in the first period.
A mere 39 seconds later, Michael Bunting tied the score, netting his fourth goal of the season when he shoveled home a wondrous behind-the-back spin-o-rama pass from Kyle Capobianco.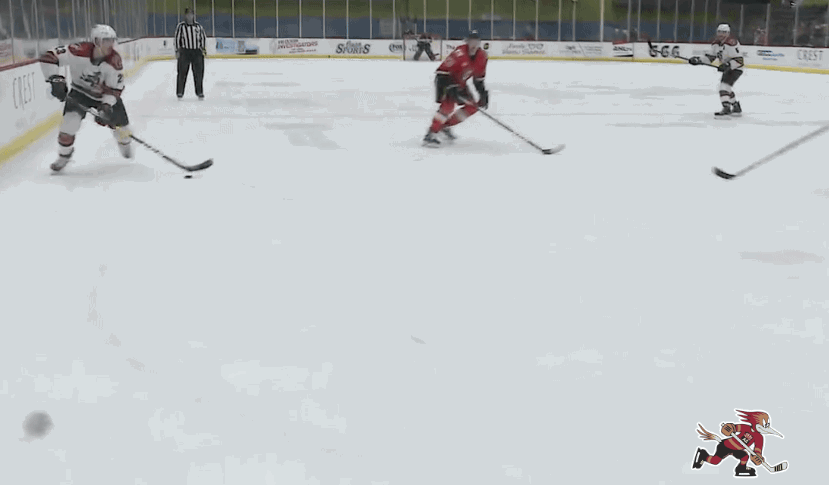 The Heat opened the floodgates thereafter, connecting for six-straight goals to take a 7-1 lead into the third period.
With 5:18 to play in regulation, Jens Looke hopped on a turnover in the offensive zone and wired a wrist shot past Nick Schneider to score his fourth goal of the season, cutting the Roadrunners' deficit to 7-2.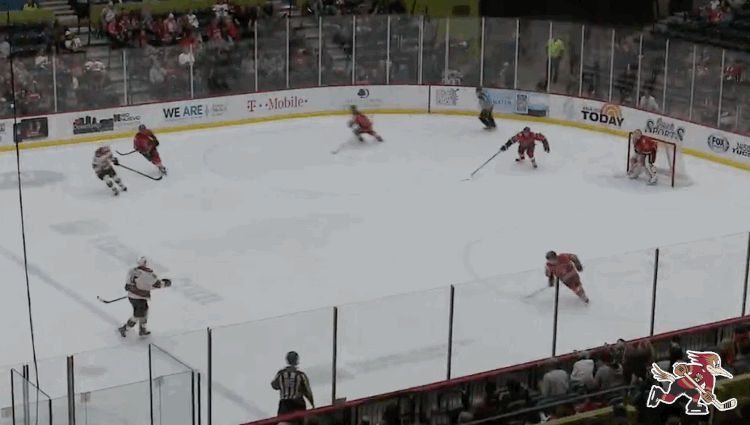 Stockton added one more goal late.
Adin Hill finished the night with 16 saves on 20 shots in 40:10 of action; Merrick Madsen three saves on seven shots in 19:21 of play.
The Roadrunners have now dropped consecutive games to the Heat, but have a chance to bounce back as the teams prepare to meet Wednesday for the third time in six nights.
"It's nice that we play tomorrow, we've got a chance tomorrow to bounce back," Kyle Capobianco noted. "I think we're a confident group, we've had success this year and we know how to play against this team, we just need to put a full 60 together."
Despite the outcome on the scoreboard, the Roadrunners outshot the heat 35-27.
The teams will face-off once again Wednesday night at Tucson Arena, where the puck is scheduled to drop just after 7:05 PM.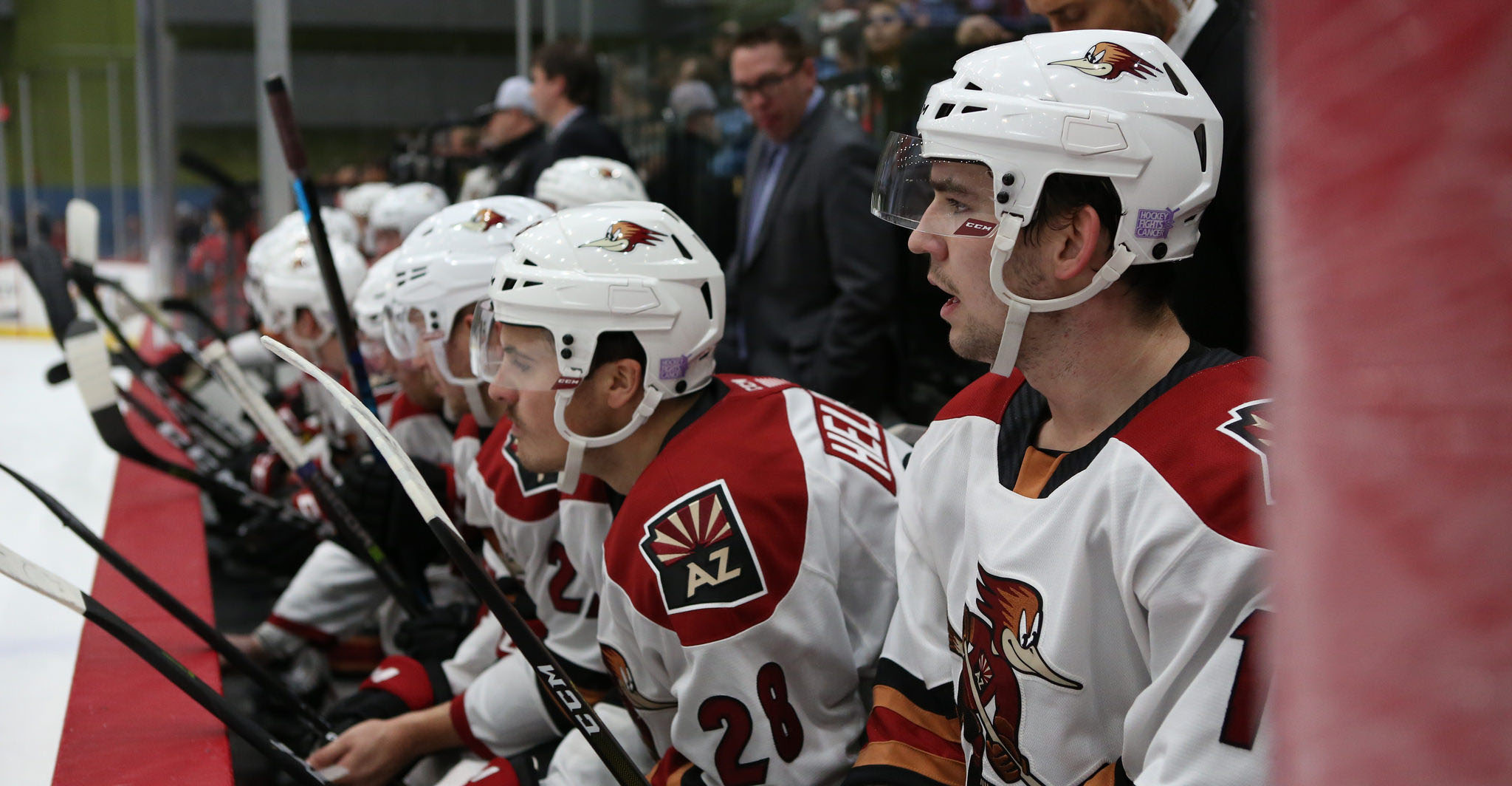 Photos courtesy: Chris Hook & Kate Dibildox