Game Recaps
Solid and sound as Roadrunners earn shutout victory
By: Alexander Kinkopf
November 11, 2016 10:53 PM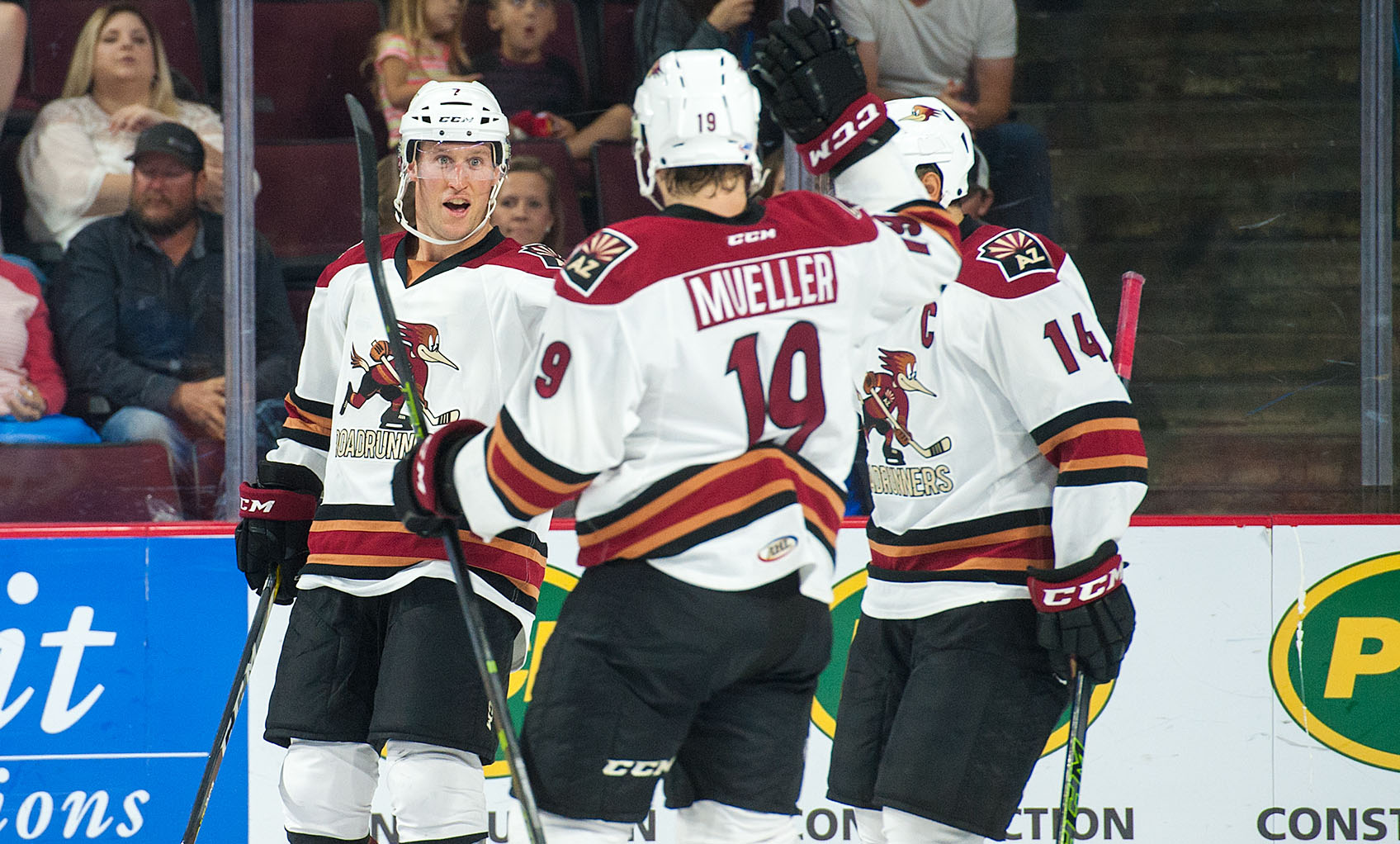 An outstanding, balanced, and thorough effort saw the Roadrunners come away with a 3-0 win over the Bakersfield Condors Friday night at Rabobank Arena, the team's third-straight victory.
The Roadrunners have now earned at least one point in each of their eight games since their regular season opening loss to the San Diego Gulls on October 14, posting a 7-0-1-0 mark during that span.
Not only did the team's win Friday night maintain their first-place positioning in the Pacific Division, but catapulted them to first-overall in the entire American Hockey League, their .833 win percentage the best out of all 30 teams in the league.
Following a scoreless first period in Bakersfield, which presented very respectable play from the Roadrunners' side, Tucson went on a tear with an outstanding middle frame, which then carried over to the third.
"It was 60 minutes of solid hockey," said Head Coach Mark Lamb. "We came out and we didn't generate enough in the first period, but we were still in good control, playing real solid hockey. In the second and third periods, we started generating a lot and creating chances, and overall it was a real good 60-minute effort from everybody."
Brendan Perlini got the Roadrunners on the board just over six minutes into the second period, Tucson's opening goal the result of a perfectly executed zone entry by his linemates Chris Mueller and Craig Cunningham.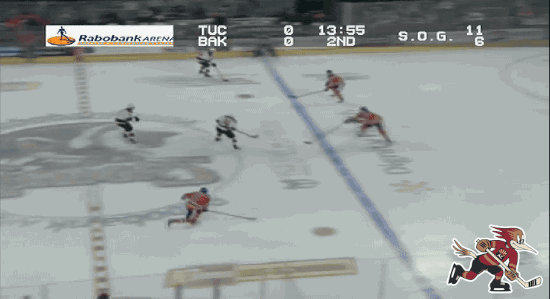 Perlini's shot from the left side-boards caromed off of Nick Ellis' pads and in, burying his team-leading fifth goal of the season.
With just under five minutes to play in the second, Brandon Burlon walked in from the point and fired a wrist shot that beat Bakersfield's goaltender high to the glove side.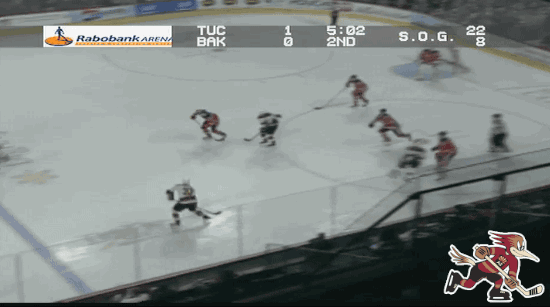 For Burlon, it was his first goal of the season. Dysin Mayo registered his first point of the campaign in picking up the secondary assist on the goal in what was just his second game in the lineup.
The Roadrunners outshot the Condors 19-6 in the second period, compiling a 2-0 lead after 40 minutes.
"I thought it was solid," Lamb said of the team's second period performance. "I thought it was one of those periods where when you look at how you want to play, and what you're giving up and everything, it was as solid as you could pretty much play. When you want to go back and show guys stuff and duplicate how you're playing, you go right to that second period and go 'hey, this is the way we want to play', and we followed it up pretty good in the third too."
Tucson held the Condors to the outside for the majority of the final period, allowing only six shots to get through to goaltender Adin Hill. Hill stopped all 17 shots he faced Friday night, recording his first-career professional shutout.
"I just thought right from the goaltender out that it was a complete effort, a team effort," Lamb said. "We had four lines that were playing, we had everybody involved in the game, and when Hill had to make the good saves, he was there, as he has been all year long, and he deserves it."
Michael Bunting buried an empty-net goal with 1:29 left to play, extending his goal scoring streak to five games – the longest such streak by any player in the AHL this season.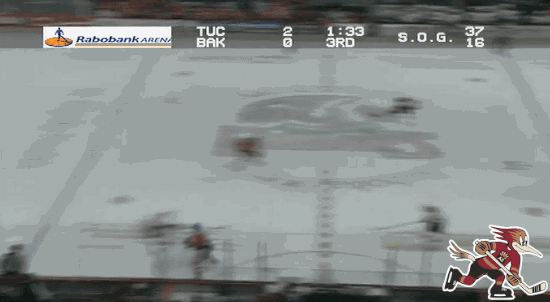 Staying out of penalty trouble's been key for the Roadrunners of late, and they avoided any trouble on the penalty kill once again Friday, taking only two minor penalties against the Condors.
"I think it was an overall disciplined game, disciplined on not taking penalties, disciplined with the systems, and disciplined with the game plan," said Lamb. "Discipline can go in a lot of different directions, and I thought it was the best disciplined game that we've played so far this year."
Chris Mueller (2A) led all Roadrunners players in points scored (2), Jamie McBain and Conor Garland in shots taken (5). Adin Hill made 17 saves in the win.
The Roadrunners will play the Condors one more time on the current trip, the rematch set for 7:00 PM MST on Saturday night at Rabobank Arena. The team will then return home to begin a six-game home stand, which opens up Friday, November 18 against the Manitoba Moose at Tucson Arena.
Tickets for the two-game set against the Moose, which will also feature the first weekend of $2 beers and $1 concessions, can be purchased by following the links below: