Game Recaps
Roadrunners edged by record-setting Condors in Monday's 3-1 loss
By: Alexander Kinkopf
February 25, 2019 9:28 PM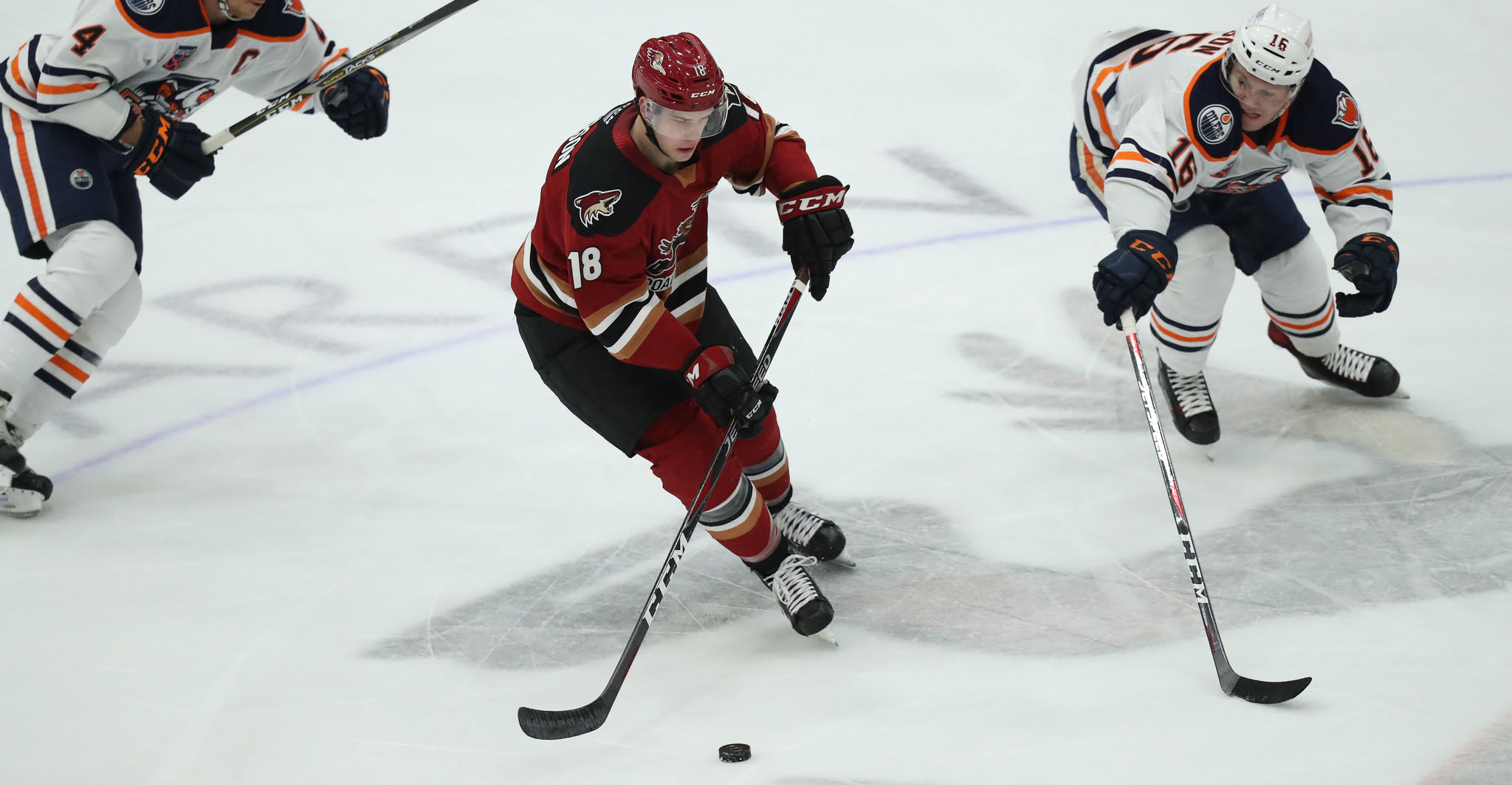 Photo: Chris Hook
The Roadrunners suffered a 3-1 defeat at the hands of the Bakersfield Condors on Monday night at Tucson Arena.
With the win, their 17th straight, the Condors have tied the 2004-05 Philadelphia Phantoms for the second longest win streak in American Hockey League history.
Goaltender Adin Hill put forth yet another solid performance, turning away 22 of the 24 shots he faced, but the Roadrunners' offense failed to score more than one goal for the sixth time in its past 10 games.
"He's been good, he's been giving us every opportunity," Dakota Mermis said of the Roadrunners' netminder. "It's a bummer, it feels like we're letting him down a little bit, he's eating losses like that when he's really given us a lot of chances."
"We've got to find a way to score more than one goal," stressed head coach Jay Varady. "We've got to score a 5-on-5 goal, we've got to find a way to the blue paint, we've got to find a way to have one go off of us. That's where we're at."
Following a scoreless first period, the Condors were the first to find the back of the net when Joe Gambardella gave Bakersfield a 1-0 lead with 12:48 left to play in the middle frame.
Just over a minute later, Giovanni Fiore responded for the Roadrunners, tying the game 1-1 when he redirected a Dakota Mermis shot after establishing front-net positioning during a power play.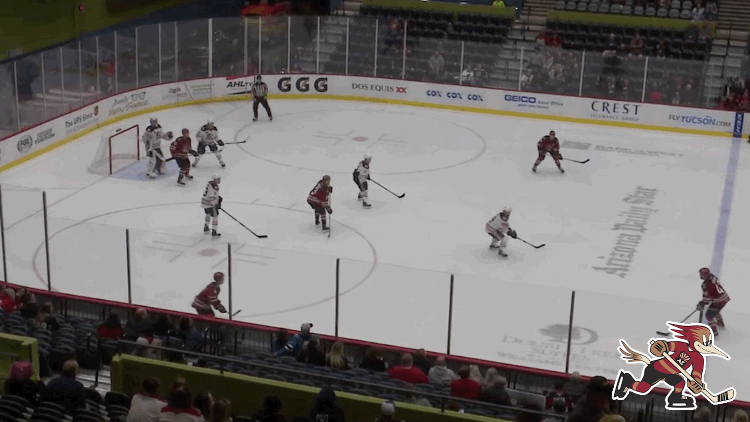 Fiore's goal, his 10th of the season and his fourth in a Tucson uniform, snapped a 109:03 Roadrunners scoring drought.
With less than four minutes to play in the second, Tyler Benson gave the Condors a 2-1 lead.
The Roadrunners matched the Condors in shots during the final 20 minutes of play, but were unable to find the equalizer. Patrick Russell added an empty net goal for Bakersfield with less than a second left on the game clock.
"I think it's just consistency around the puck," Mermis said of where the team has been hurting lately. "We have spurts, but spurts aren't good enough. That's a hot team, and consistently you need to have guys get to the net, consistently you need to get the puck to the net, and you've got to possess the puck. Unfortunately we don't do that enough consistently."
Tucson is now 2-6-1-1 in its past 10 games.
The team begins a two-game road trip on Saturday night at the Budweiser Events Center against the Colorado Eagles, where the puck is scheduled to drop just after 7:05 PM MST.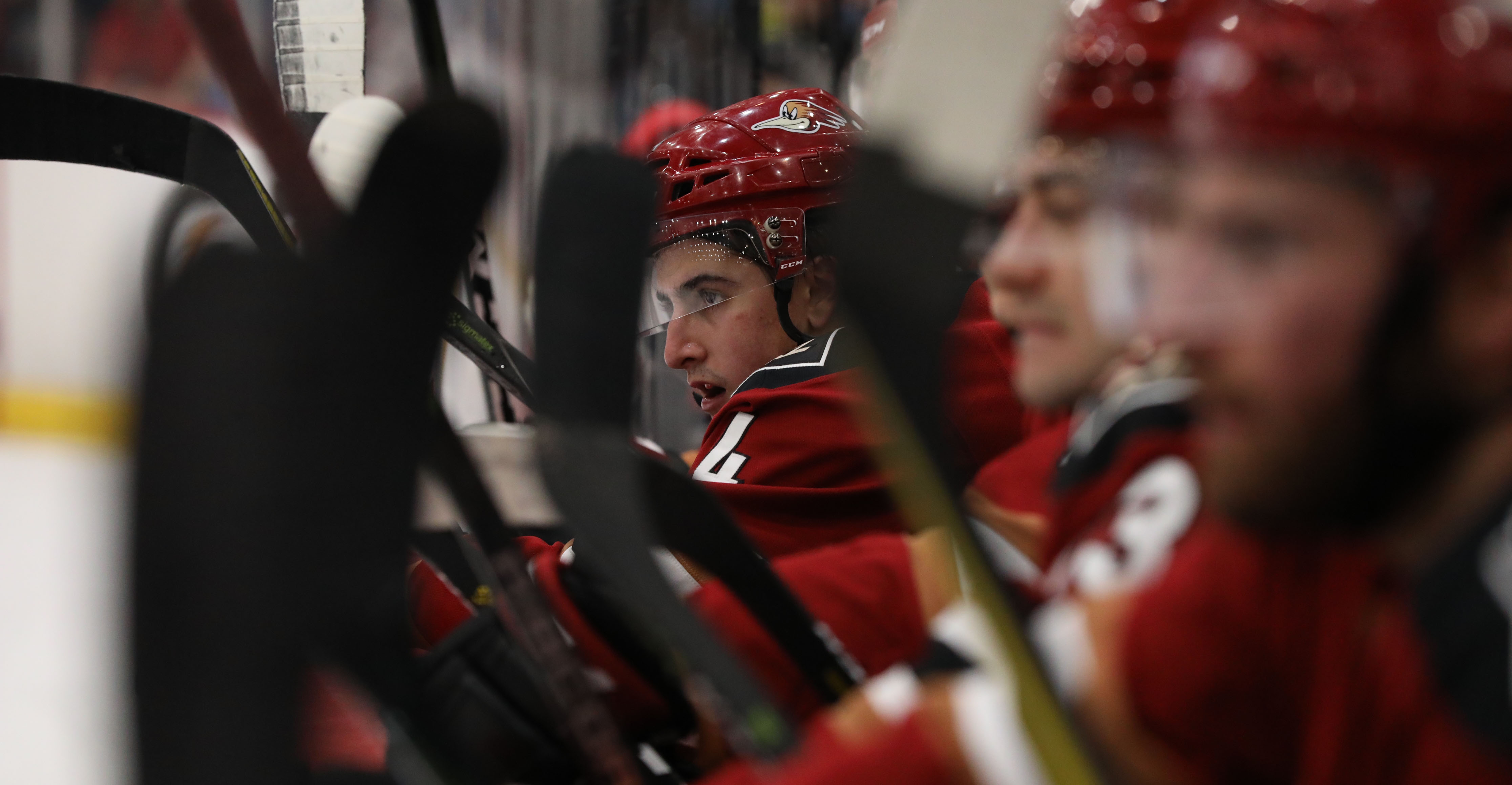 Photo: Kate Dibildox