Game Recaps
Roadrunners come close in Colorado; fall 2-1
By: Alexander Kinkopf
March 03, 2019 5:09 PM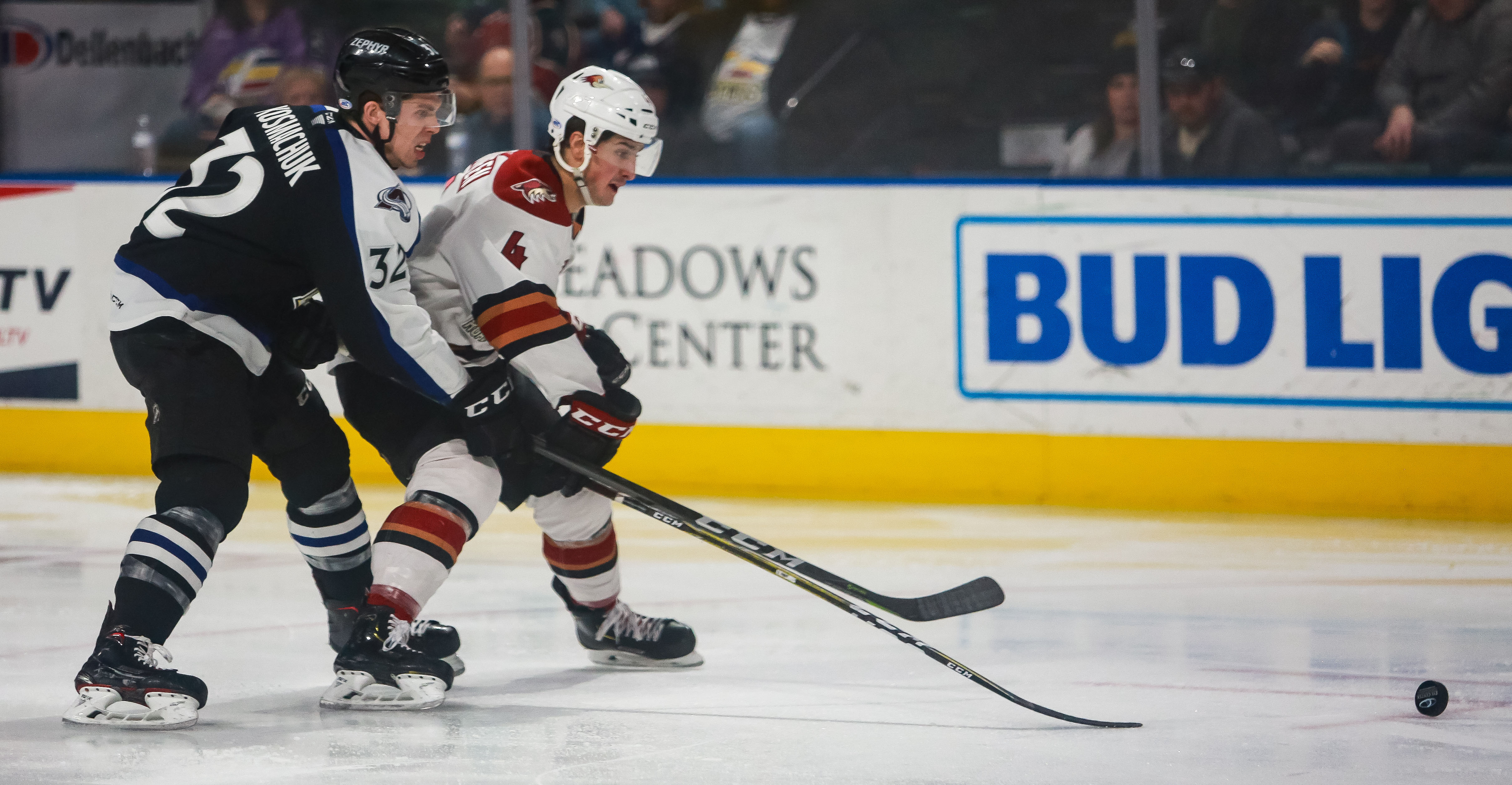 Photo: Colorado Eagles
Inches away from tying the game late, the Roadrunners were unable to find an equalizer in their 2-1 loss to the Colorado Eagles Sunday afternoon at the Budweiser Events Center.
The Roadrunners have now been held to two goals or less in 11 of their last 14 games, going 2-9-2-1 over that stretch. They outshot the Eagles for the second consecutive night, 31-25, including 15 in the third period.
"I think we've been playing better, we've been playing harder, but we need to find a way to score more goals than just one," said Jens Looke, Sunday's lone goal scorer. "I think that's the biggest thing for us right now. Like I said, we've been playing stronger, harder, faster, but we need to keep it up, we can't hang our heads."
Hunter Miska got the nod, making his first start since February 15 - and had a solid presence throughout the evening, notably so in the third period, keeping the Roadrunners within striking distance until the final horn.
He stopped 23 of the 25 shots Colorado fired his way.
The Roadrunners provided their netminder with an early lead in the form of a goal from Looke just over 12 minutes into the contest, but were unable to tack on insurance.
While applying pressure to Colorado's defense at the top of the Roadrunners' zone, Looke intercepted an attempted cross-ice pass to spring into open ice, eventually beating Pavel Francouz with a wrist shot to the glove side as the Eagles' backcheck closed in.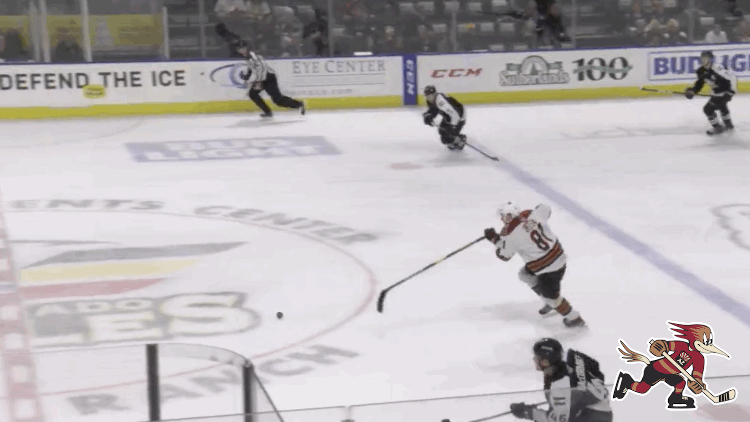 For Looke, it was his eighth goal of the season and his first since January 4. His tally gave the Roadrunners a 1-0 lead with 7:41 left to play in the opening frame.
The Eagles responded in the waning moments of the first, Max McCormick tying the game 1-1.
Colorado struck with 3:58 to play in the second to take a 2-1 lead courtesy of a goal off the stick of Nicolas Meloche.
With the loss, the Roadrunners now sit three points behind the Eagles for the Pacific Division's fourth and final playoff spot. They have dropped five straight games (0-4-1-0).
The Roadrunners begin a two-game home stand Friday night at Tucson Arena against the Ontario Reign, where the puck is scheduled to drop just after 7:05 PM.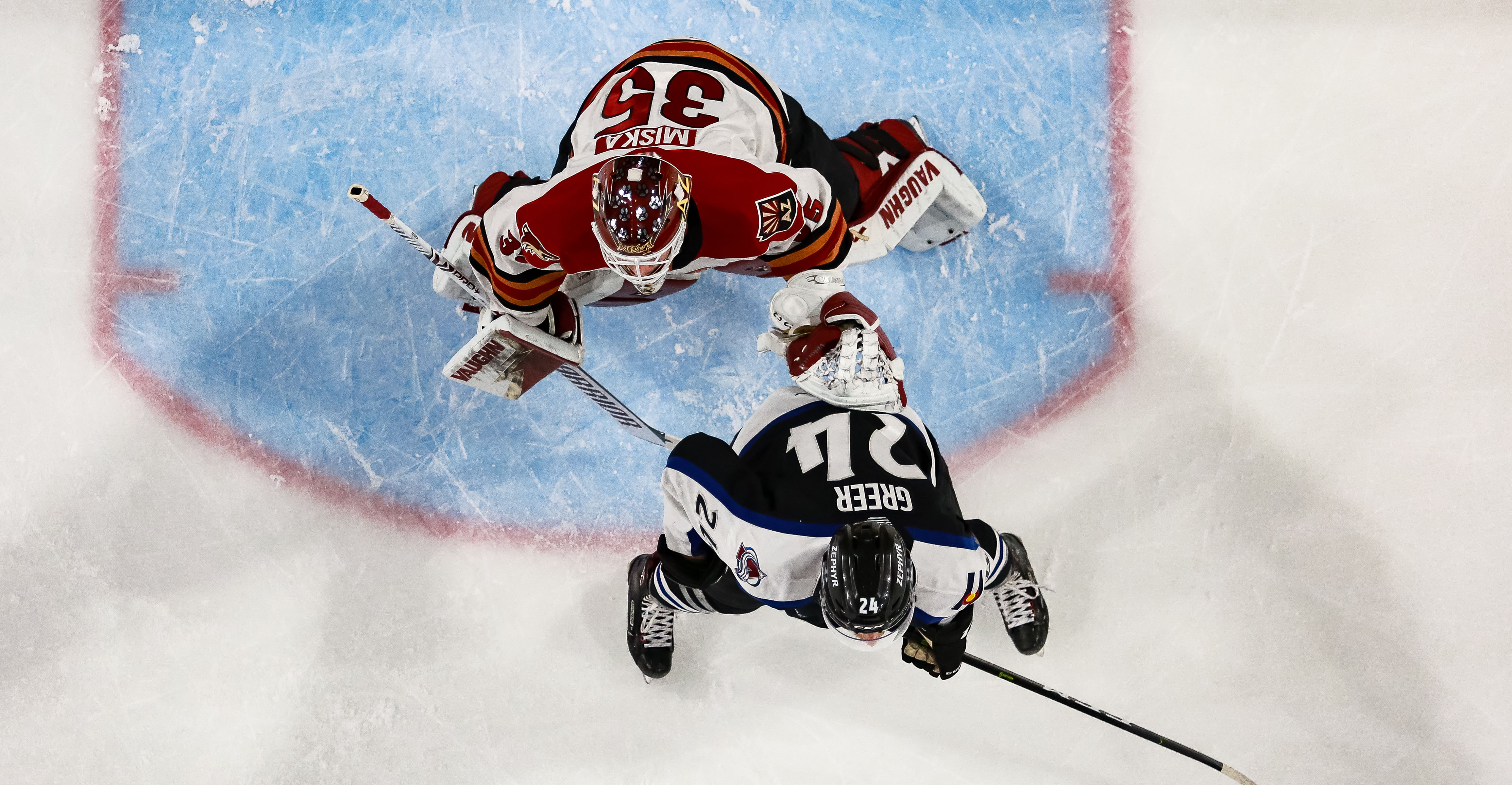 Photo: Colorado Eagles