Game Recaps
Stockton strikes late; Roadrunners fall 3-2
By: Alexander Kinkopf
November 26, 2016 10:21 PM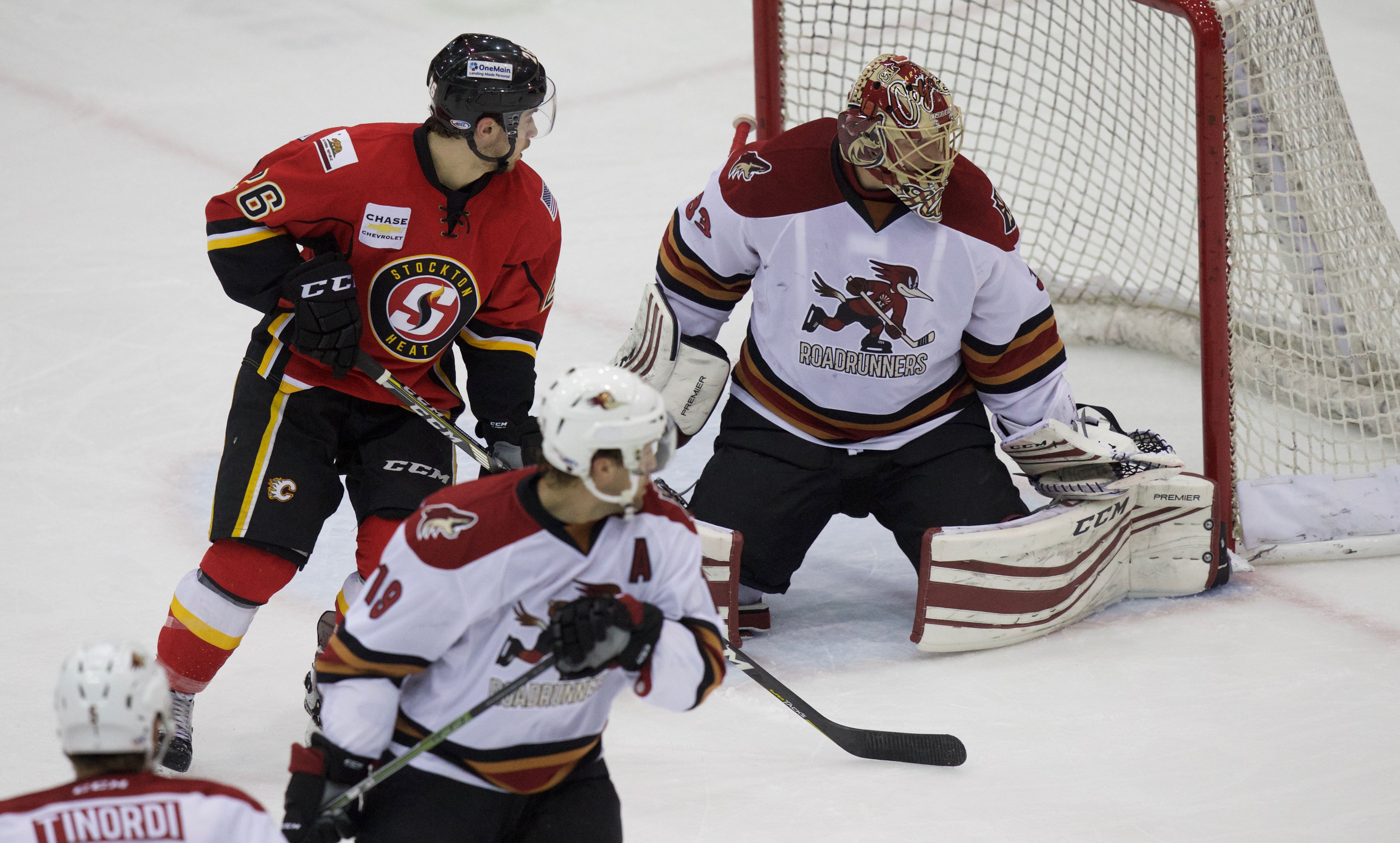 Linden Vey's goal with 1:58 left to play was one too many for the Roadrunners to overcome in the club's 3-2 loss to the Stockton Heat Saturday night at Tucson Arena – the team's first regulation defeat since October 14, and only their second suffered this season.
Saturday night's affair was the first Tucson played in eight days.
"There's no excuses, it happens," said Eric Selleck of the lengthy period without a game. "We've just got to be ready to play, so eight days or not, we've got to be ready to win games."
The Roadrunners, however, did not look like they suffered from slow legs to start, building a two-goal lead early into the second period when Brendan Perlini netted a pair to put Tucson on top.
"It didn't surprise me, I was happy for the guys, I was happy." Mark Lamb said of the team building an early lead. "I was sitting behind that bench going 'good for you guys', that's what it's all about, we're back, we're having fun, we're playing hockey. The loss is one thing, but I was really happy with how the guys responded."
Perlini potted his ninth goal of the season just past the midway point of the first period when he smacked home a rebound from a Kyle Wood point shot, beating Stockton's Jon Gillies while stationed in front of the Heat's net.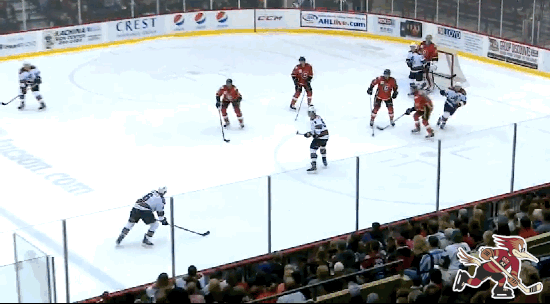 Early in the second, Perlini received a beautifully timed and place stretch pass from Eric Selleck as he flew past Stockton's defense, walking in alone to beat Gillies low through the five-hole.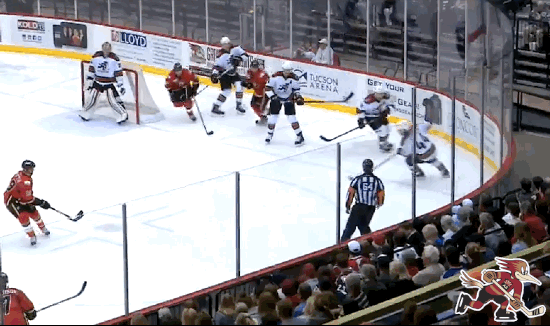 Stockton got on the board with 7:43 left to play in the second when Mikkel Aagaard beat Adin Hill to score the first goal of his American Hockey League career.
Rasmus Andersson followed Aagaard's suit early in the third, scoring his first professional goal when he tied the game four minutes into the final frame.
Stockton's Linden Vey beat Adin Hill with a wrist shot to the short side from the right circle with just under two minutes left.
"I thought we made a lot of mistakes tonight, but I really liked how we did come out in the first period, I liked our first couple power plays, there was a lot of things I liked," Lamb said. "There was a lot of rust in our game; that has a lot to do with the time off, different lines with the call-ups and some of the injuries and stuff. People were playing different roles, but for the most part, I think it was a good experience for them, and we just came up short."
For the Roadrunners, it was their first loss in four games to the Heat this season; they are now 3-1-0-0 against Stockton. The loss was also the Roadrunners' first in regulation at home, where they are now 5-1-1-0.
Defenseman Kyle Wood (2A) and forward Brendan Perlini (2G) led all Roadrunners players in points scored (2). Adin Hill made 26 saves in the loss.
The Roadrunners host the Stockton Heat Sunday afternoon at Tucson Arena before venturing out on a three-game road trip. The game will mark Stockton's fourth and final visit to Southern Arizona this season.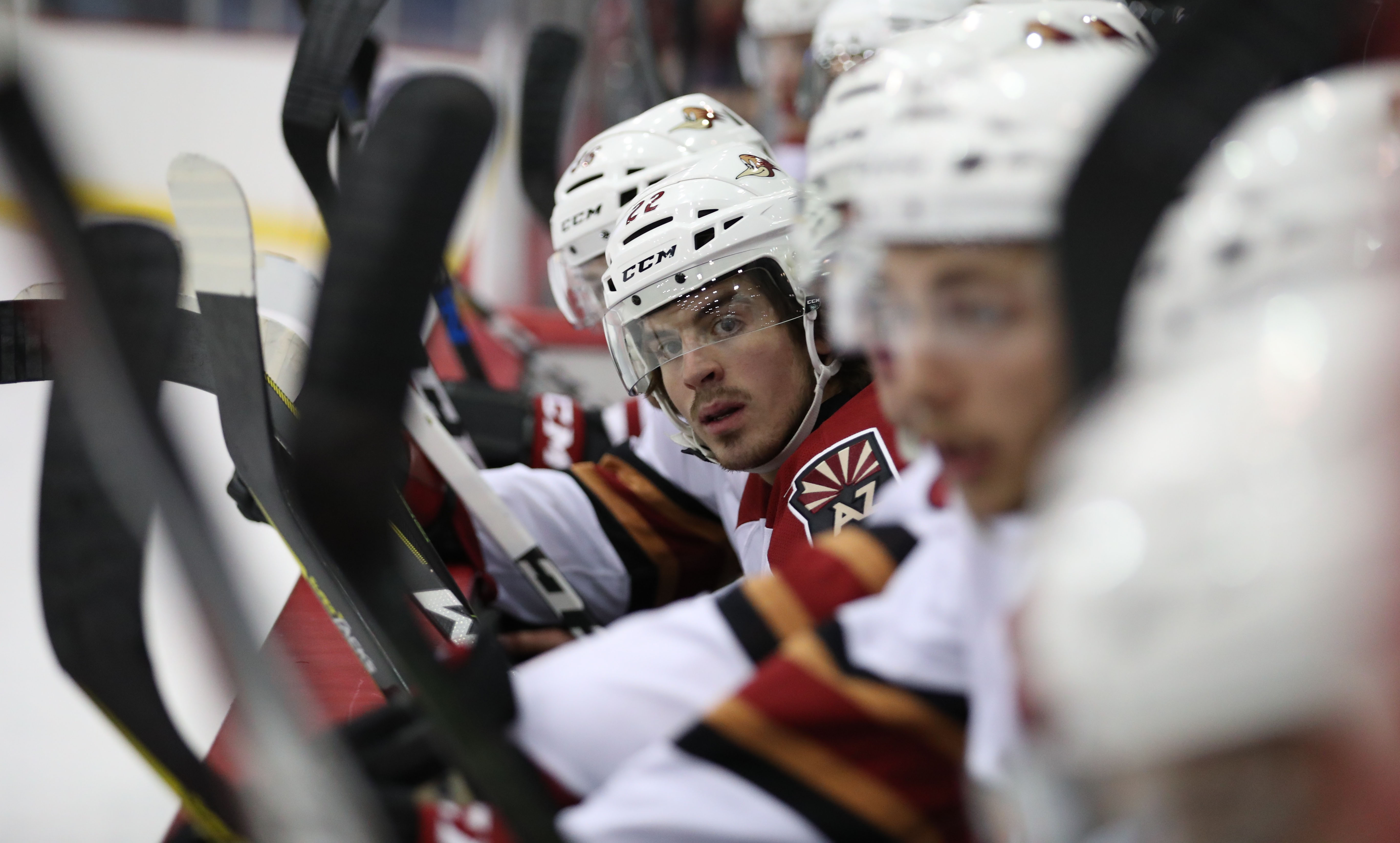 *Photos taken by Chris Hook