Game Recaps
Roadrunners can't solve San Antonio in 4-2 loss
By: Alexander Kinkopf
December 31, 2016 9:14 PM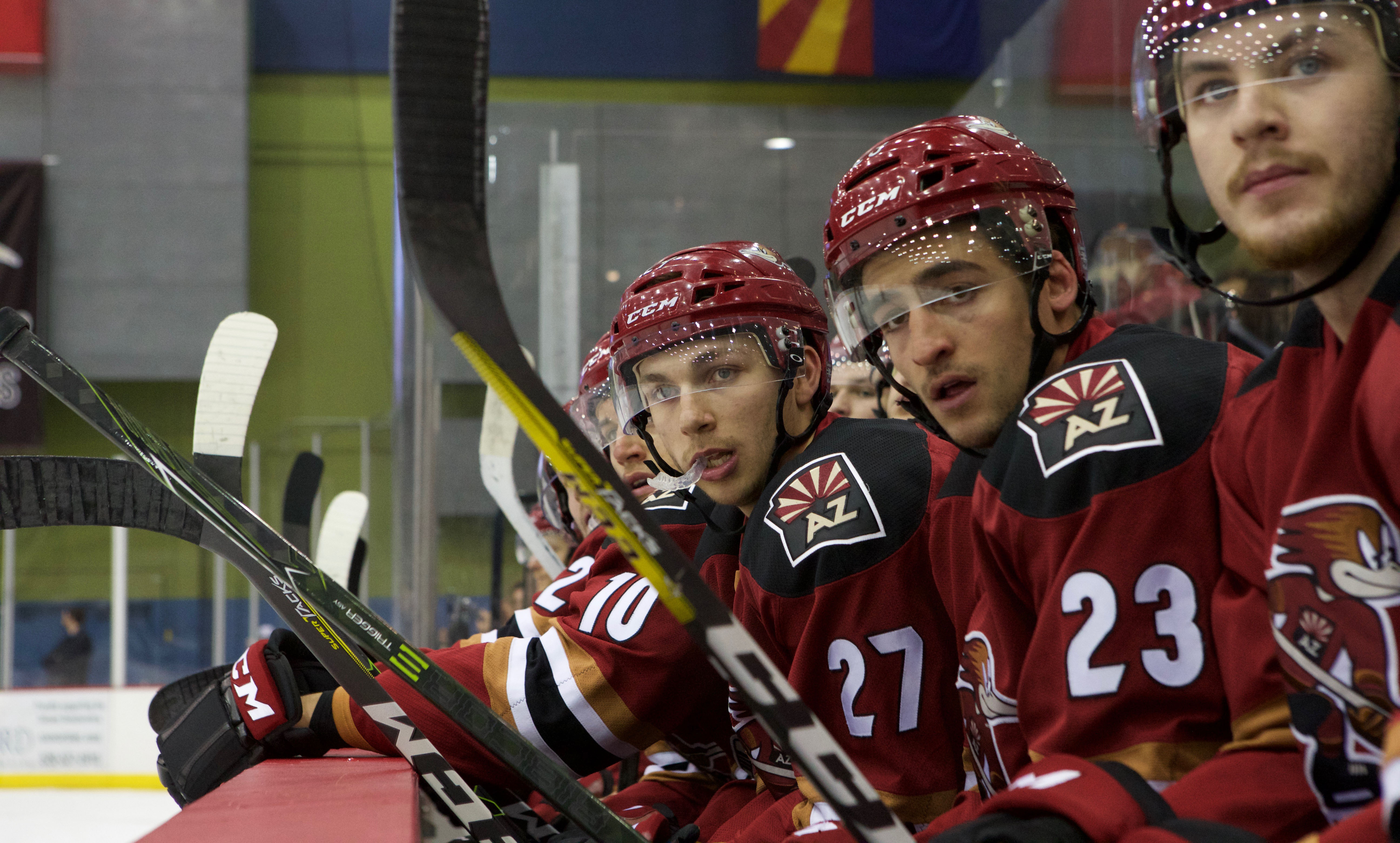 The Roadrunners' struggles against the San Antonio Rampage flowed into Saturday night's affair at Tucson Arena in the club's 4-2 loss.
Tucson, who entered their weekend set with the Rampage atop the Pacific Division, slid down to third in the grouping after dropping their second game in as many nights to a feisty San Antonio roster – who with the pair of wins against the Roadrunners, climbed out of the basement and into seventh-place in the Pacific.
"I just think their team in both games were more committed, you could see their determination," Head Coach Mark Lamb said. "Just on our power play – in them blocking the shots, their will, and I think that was the difference in both games."
San Antonio came crashing out of the gates yet again Saturday night, cashing in on their solid first period performance by netting the first goal of the evening with 21 seconds left in the opening frame.
The Roadrunners responded in the second period when Christian Fischer netted his sixth goal of the season, driving to the net and slamming home a Chris Mueller feed to tie the score 1-1 seven minutes into the middle frame.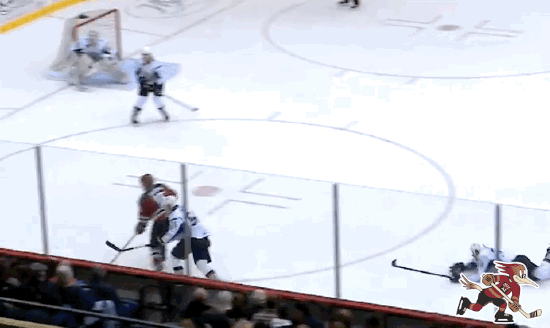 In the third, the Rampage struck for two quick, early goals in a 48 second span to build a 3-1 lead. San Antonio's pair of goals came in the first two minutes of the final frame, forcing Head Coach Mark Lamb to call a timeout.
"The coaches just wanted to get us going," Jarred Tinordi said. "I think once you have two shifts like that, we're down and we're chasing the rest of the period, so that's tough. I think maybe the coaches wanted to settle us down a little bit, give us a breather, and get our heads back in it."
The Roadrunners did bite back shortly thereafter, Tyler Gaudet burying a Michael Bunting feed to get Tucson back to within a goal, but that's as close as they would get.
San Antonio struck for their fourth goal of the night with 4:33 to play.
The Roadrunners have now lost two consecutive games, and drop to 1-3-0-0 on the season against San Antonio.
Four different players led the Roadrunners roster in points scored with one; Lindsay Sparks and Christian Fischer in shots registered with six apiece. Marek Langhamer made 15 saves in the loss.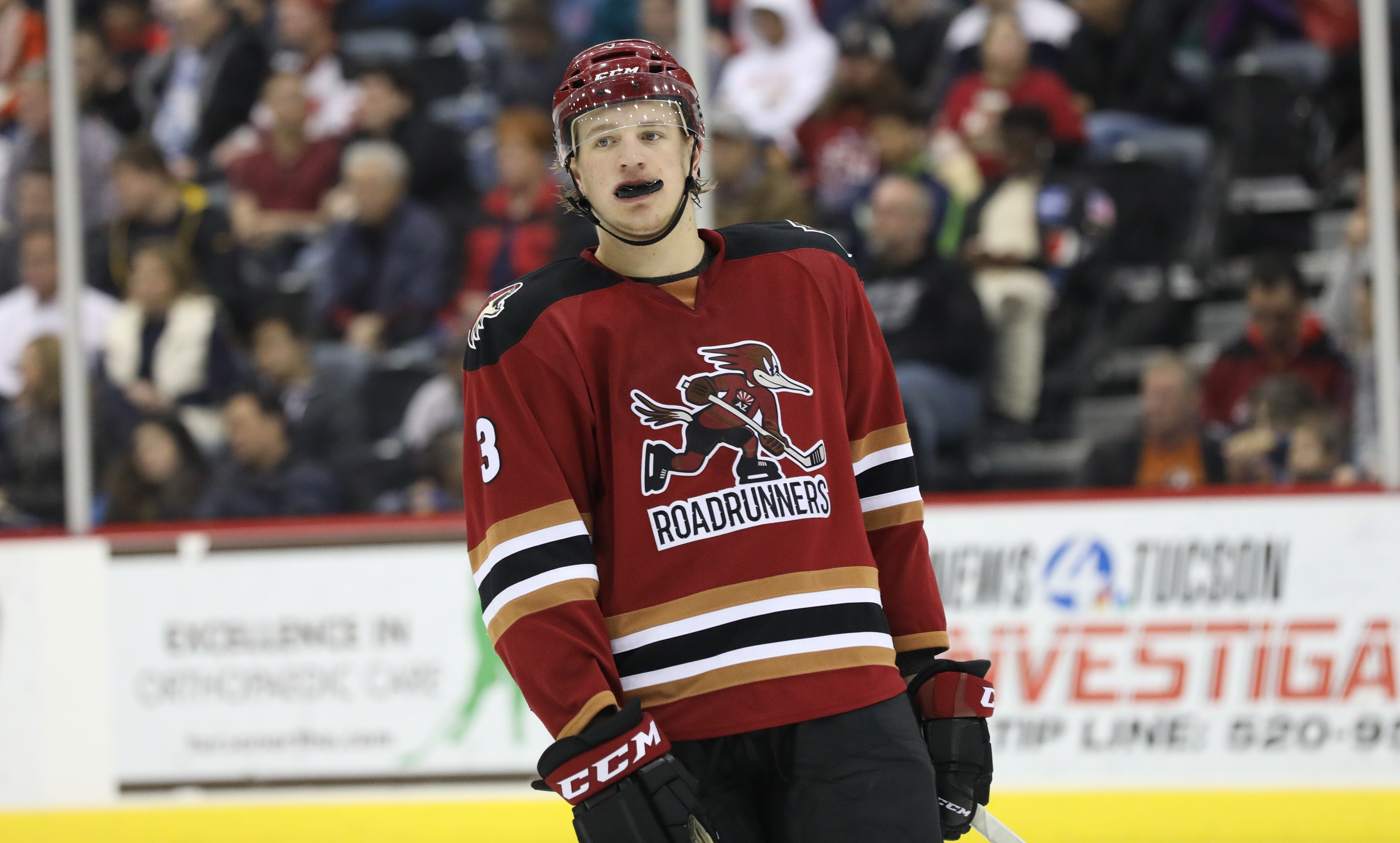 *Photos taken by: Chris Hook