Game Recaps
Roadrunners can't find goals in 3-0 loss to Gulls
By: Alexander Kinkopf
January 28, 2017 10:24 PM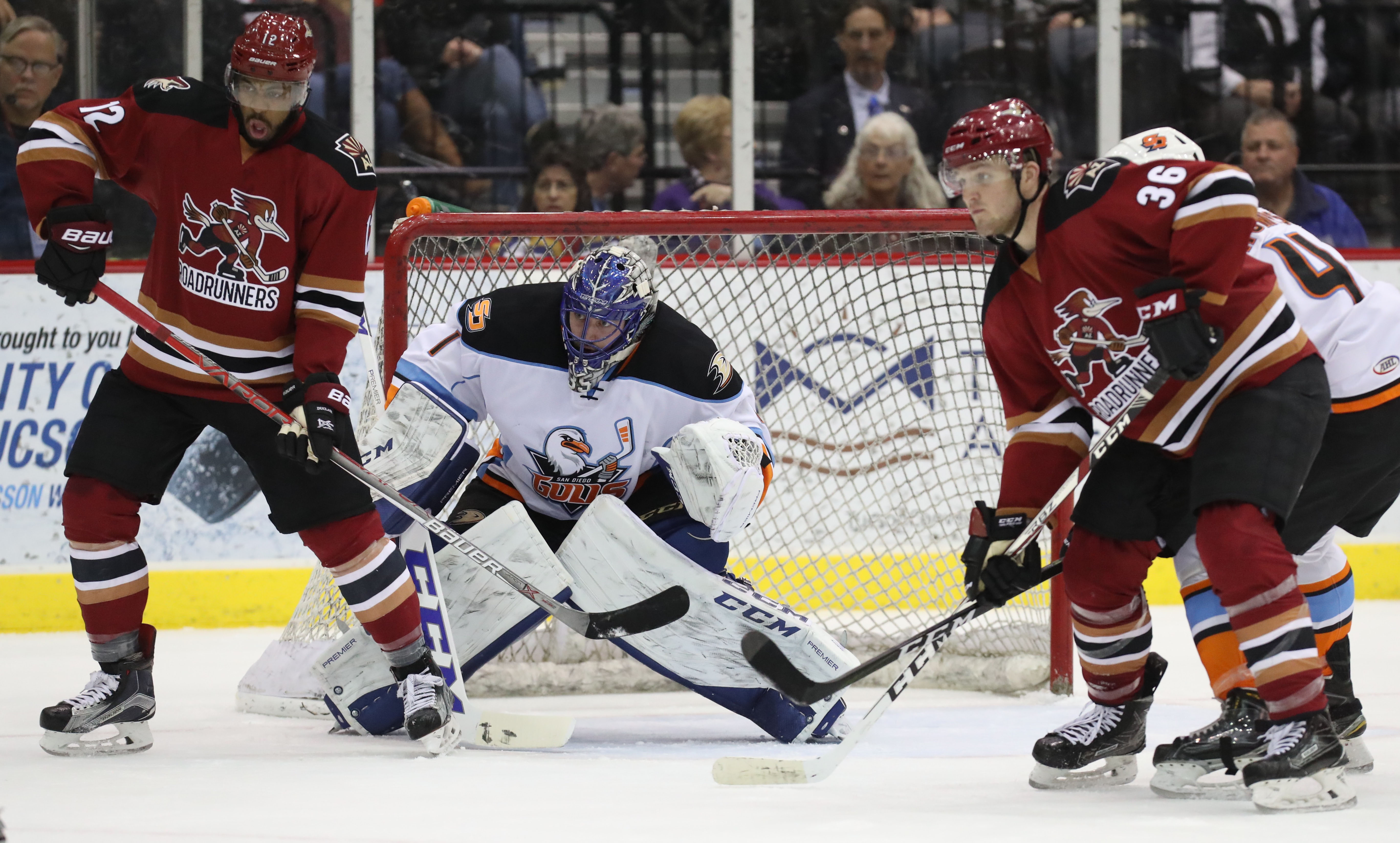 Shut out for the first time in franchise history on home ice Saturday night, the Roadrunners dropped their fifth consecutive game in a 3-0 loss to the San Diego Gulls in front of a sellout crowd of 6,521 at Tucson Arena.
For the Roadrunners it was just the second time they've been shut out all season. Their five-game losing streak is the longest in franchise history.
"We're not burying our chances; we're not scoring goals," Chris Mueller said following the game. "We have to find ways to score and bear down a little bit, play with a purpose and not just play the game just to play it and have another game under the belt."
Chris Wagner, who scored both of San Diego's goals Friday night, struck again Saturday, burying the first of the evening to give the Gulls a 1-0 lead on a power play 8:36 into the game.
Late in the second, San Diego upped its lead to two when Antoine Laganiere scored his 10th goal of the season with 3:26 left to play in the middle frame.
The Gulls added an empty netter with 17 seconds left to play.
Adin Hill made 27 saves in the loss, but didn't receive any support on the offensive end.
"I feel defensively we played well enough to win the game," Hill said. "We just have to get pucks deep, work them low, and get more pucks to the net, more traffic, get in front of the goalies' eyes and bury our chances when we get them."
The team, because of the All-Star break, will not return to the ice until Thursday, when they'll assemble for a 12:45 PM practice at Gila River Arena ahead of their two games against the Charlotte Checkers in the Coyotes' home building on February 3 & 4.
Details and tickets for the two games played at
Gila River Arena
in Glendale, Arizona can be accessed
HERE
.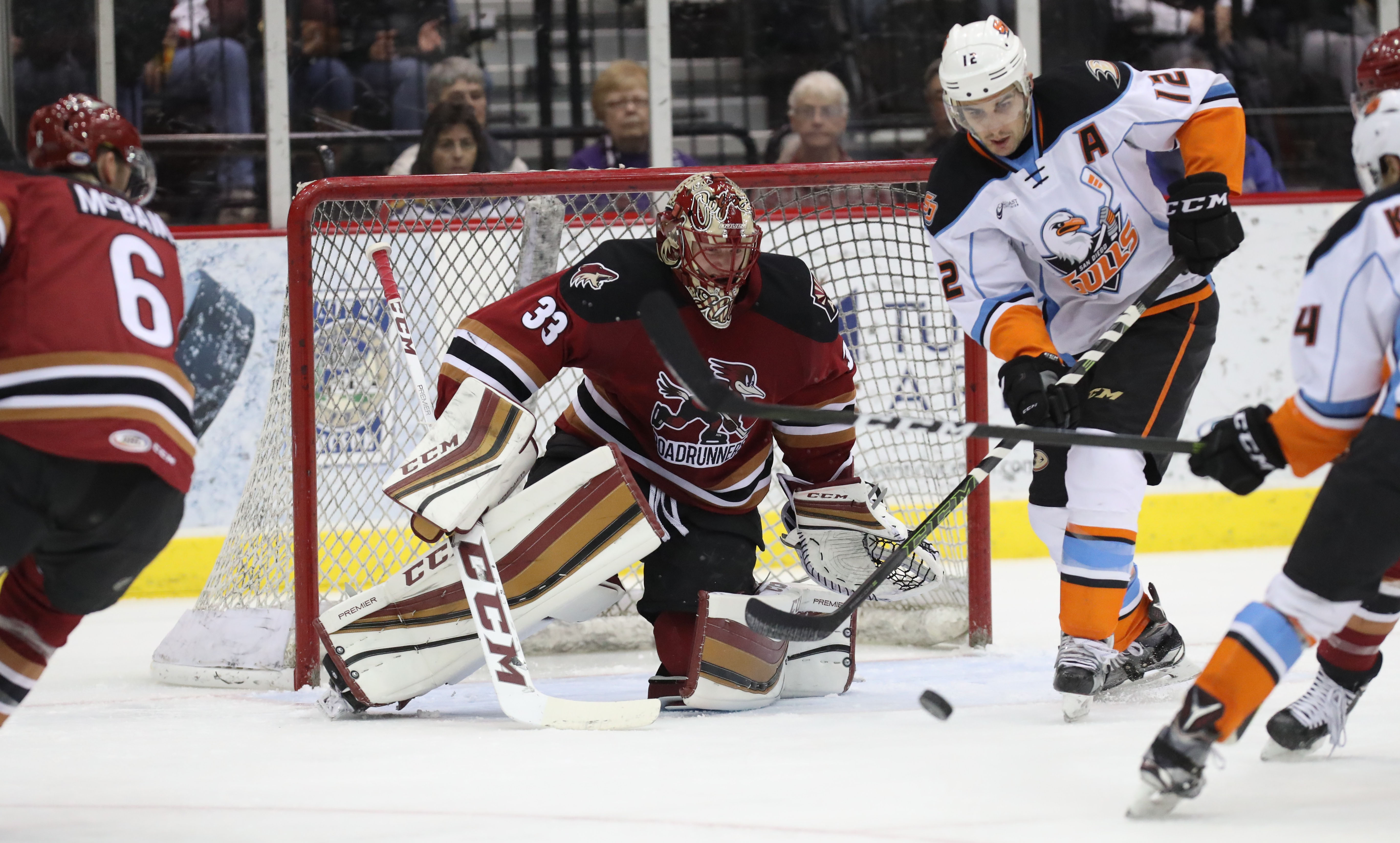 *Photos taken by: Chris Hook