Game Recaps
Too little, too late for Tucson in 3-2 loss to Texas
By: Alexander Kinkopf
February 10, 2017 9:08 PM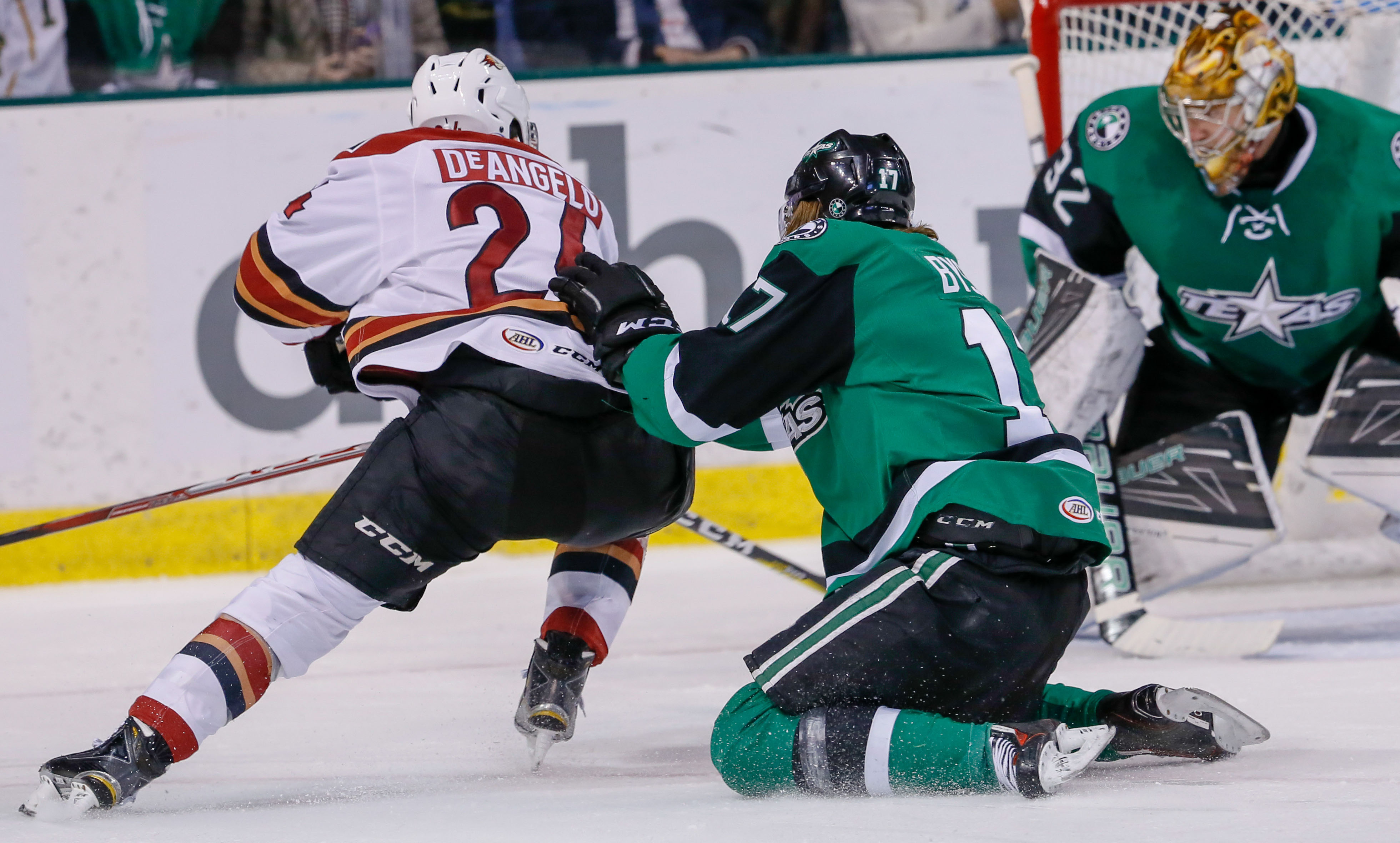 A pair of goals surrendered in a 26-second span hobbled the Roadrunners in the club's 3-2 loss to the Texas Stars Friday night at the H-E-B Center.
For Tucson, it's the team's second-straight loss, their seventh in the past eight games, and their first in regulation to the Stars this season.
"It's critical mistakes at critical times, that's what happened to us," Head Coach Mark Lamb stressed. "A couple of turnovers, a couple of quick goals, and losing our concentration. After the second period I thought we were really coming, I really started thinking our game was coming back, but once again, it came down to critical mistakes."
Following a scoreless first period, the Stars were the first team to get on the board when they capitalized on their second power play of the night, Texas' Andrew Bodnarchuk tipping home a shot past Marek Langhamer 8:56 into the middle frame.
Chris Mueller responded shortly after Texas' opening tally, potting his 10th goal of the season when he jammed his own rebound past Justin Peters to tie the game 1-1.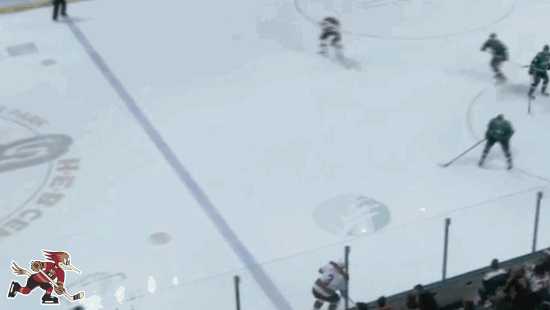 The Stars would put a pair on the board in a 26-second span early in the third, scoring on consecutive shifts to take a 3-1 lead.
"You have to play every shift like it's your last one, especially when there's momentum going on," Lamb said in regards to the Stars scoring on back-to-back shifts. "You really have to keep it simple, and we didn't have the mindset to keep it simple, and we started cheating."
With Marek Langhamer pulled from his net for an extra attacker during the final moments of regulation, Anthony DeAngelo found Christian Fischer with a pass, which he fired past Peters for his team-leading 17th goal of the campaign.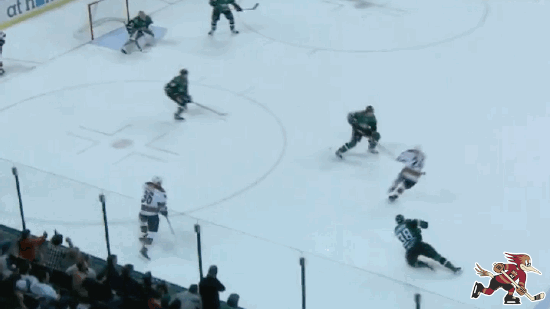 It was, unfortunately, too little too late for the Roadrunners. Jamie McBain had a last-ditch chance from the point as the clock wound down, but opted for a pass that was disrupted by Texas' defense.
"We need to get more pucks at the net," Lamb noted. "We're too unselfish, we still have to shoot the puck more and we don't do that. It went right down to the end where we could have gotten the puck at the net, and we tried to pass it when we had the goalie pulled. If we get it at the net, we might have scored."
The Roadrunners fell to their former teammate, Justin Peters, who stopped 25 of 27 shots Tucson fired his way. He is now 2-1-0-0 with his new club, posting a 2.00 GAA and a .925 SV% with the Stars.
"We don't like that we lost, but I'm happy for [Peters], he's a quality guy and he's a good goaltender," Lamb said. "I thought [Marek} played an excellent game also."
Anthony DeAngelo (2A) led all Roadrunners players in points scored (2), four different players in shots registered (3). Marek Langhamer made 23 saves in the loss.
The two teams are scheduled for another contest Saturday night at the H-E-B Center, where the puck is scheduled to drop just after 6:00 PM MST.