Game Recaps
Barracuda bite in the third; Roadrunners fall 4-3
By: Alexander Kinkopf
February 24, 2017 10:31 PM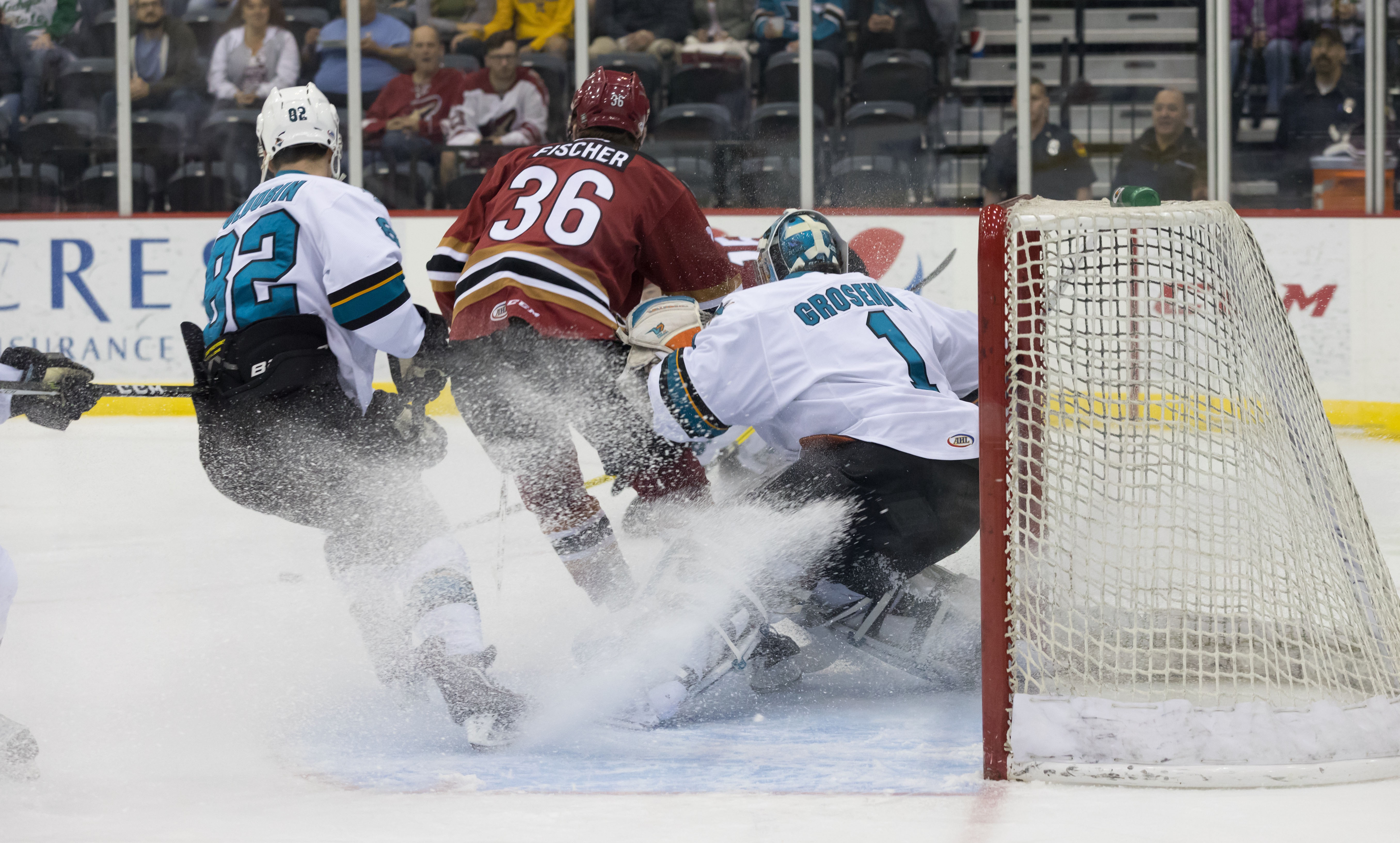 The Roadrunners couldn't protect their third period lead Friday night in what turned to be a 4-3 loss to the San Jose Barracuda at Tucson Arena.
The victory for the Barracuda extended their win-streak to 13 games, the longest by any team in the American Hockey League this season.
"They're a hot team," Eric Selleck said afterward. "We knew going in that we were going to have to battle hard. We stuck with them for the most part."
The Roadrunners kept pace with the Barracuda throughout the majority of the night, the teams trading goals in each of the opening two frames.
San Jose netted the first goal of the evening just over six minutes into the contest.
During the final seconds of the opening period, on a broken two-on-one sequence with Christian Fischer, Laurent Dauphin jammed home his 10th goal of the campaign to tie the score 1-1.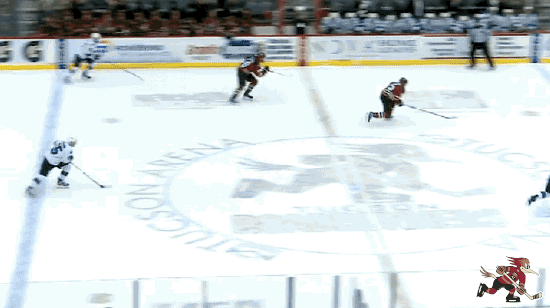 Just under five minutes into the second, San Jose took a 2-1 lead via a goal off the stick of Nikita Jevpalovs.
Laurent Dauphin struck yet again in the final seconds of middle frame, when a puck amidst a scrum in front of San Jose's net ricochet off of him and into the back of the net.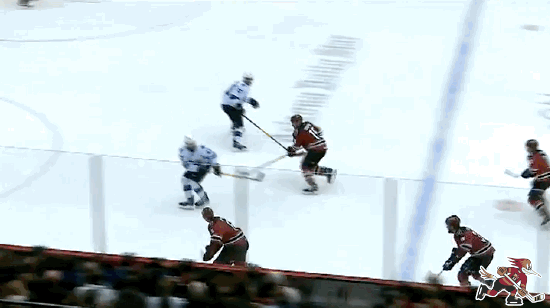 Both of Dauphin's goals came on second-effort net-crashing attempts. "You can score a lot of goals by driving the net and getting dirty," he said. "So that sometimes is my style of play."
Christian Fischer, who registered the primary assists on each of Dauphin's goals, gave the Roadrunners a 3-2 lead just over a minute into the third when he beat Troy Grosenick on a breakaway.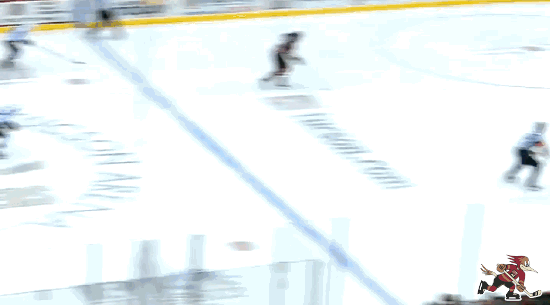 The Barracuda added a pair of goals later in the third to earn a 4-3 victory.
The Roadrunners are now 0-3-0-0 against the Barracuda this season.
Despite the loss, Tucson still remains in a playoff spot, continuing to sit at fourth-place in the Pacific Division.
Marek Langhamer made 23 saves in the loss.
"I thought we did a lot of good things," said Mark Lamb. "[San Jose] had some pretty good shots, but we really need those saves right now, and in the past our goaltenders have been giving us those. I thought we battled hard. We had a power play goal, our penalty killing was good, there were a lot of good elements to our game that we just need to stick with. They're a good hockey team, but we were right there with them, and we could have won that game."
The Roadrunners will return to
Tucson Arena
for a rematch with the Barracuda Saturday night, where the puck is scheduled to drop just after 7:05 PM. The team's
'Hockey Weekend Across America'
celebration continues, with all hot dogs, popcorn, and sodas on sale for $1.
*Photos taken by: Chris Hook and Kate Dibildox