Game Recaps
Roadrunners pocket a point in 4-3 overtime loss to San Jose
By: Alexander Kinkopf
February 25, 2017 10:45 PM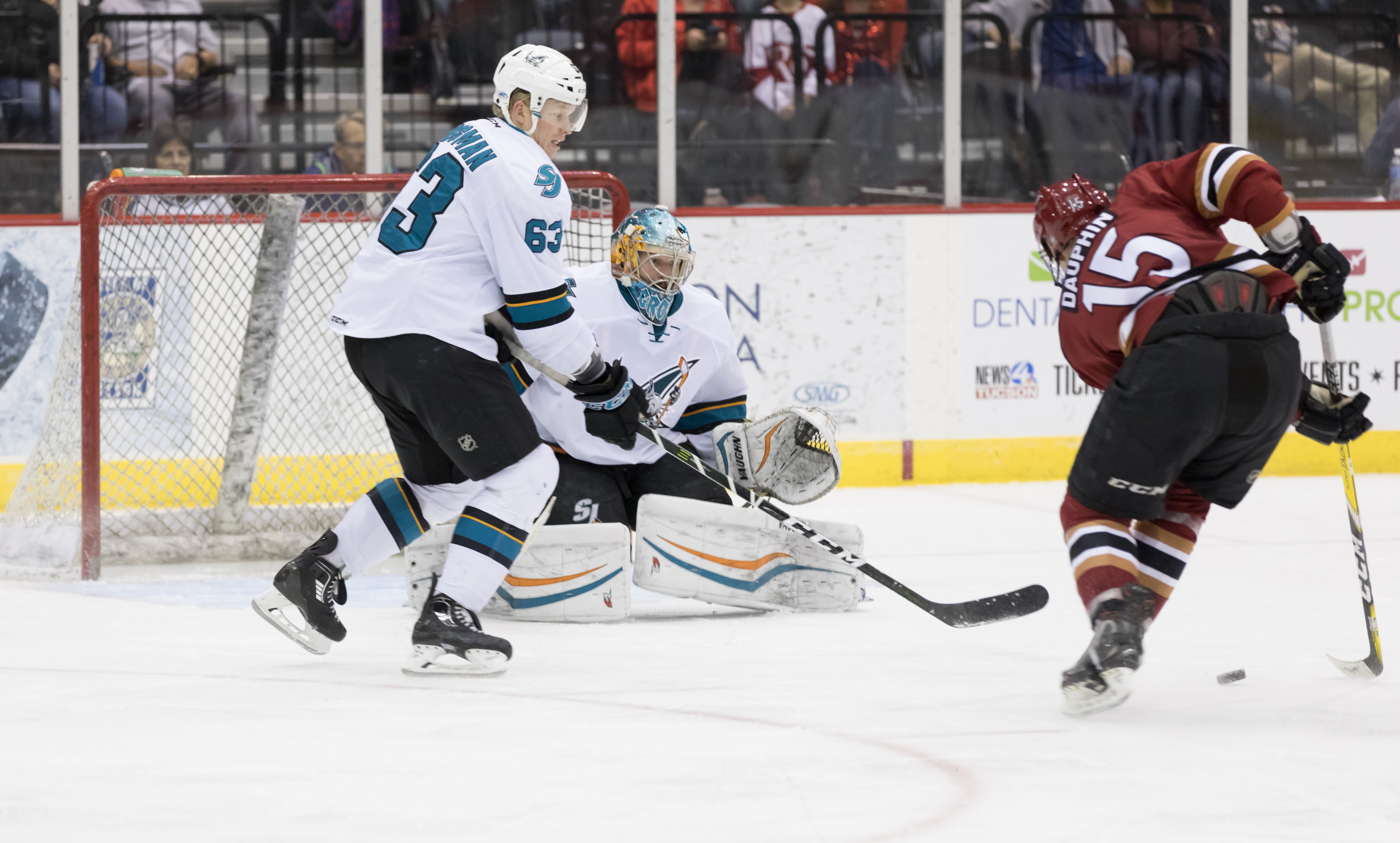 The Roadrunners hung tight with the San Jose Barracuda for the second consecutive night, and this time around, were able to pocket a point in their 4-3 overtime loss Saturday evening at Tucson Arena.
Unfortunately, though, the club has momentarily been pushed outside of the playoff picture due to the Bakersfield Condors' 3-1 victory over the Stockton Heat.
"You can take a lot of positives away from it," Mark Lamb said of the game. "I thought we battled hard and did a lot of good things. We hung in there and killed off a five-on-three to earn a point, and that was huge."
After a scoreless first period, Mitch Moroz netted his first goal in a Roadrunners uniform to give Tucson a 1-0 lead just over two minutes into the middle frame. Moroz, skating in hard on a forecheck, won a battle for a puck behind San Jose's net, curled around the right side and snuck a shot past Troy Grosenick.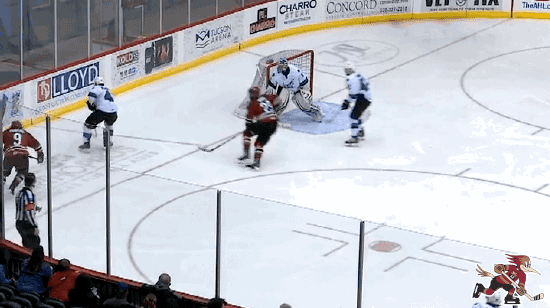 San Jose's Marcus Sorenson responded with two goals of his own to give the Barracuda a 2-1 lead heading into the third.
Early in the third, Kyle Wood slammed home the Roadrunners' second goal of the evening, a power play marker from the left circle to tie the score 2-2.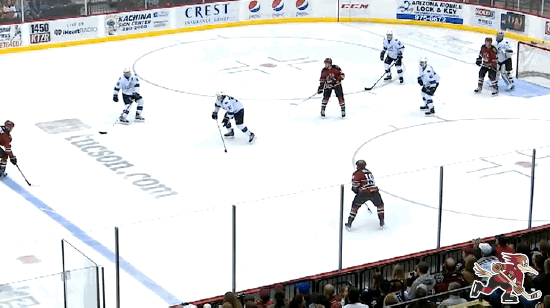 Just over two minutes later, Laurent Dauphin scored his third goal of the weekend when he executed a nifty move to deter San Jose's defense on an offensive zone attack, eventually beating Troy Grosenick with a move to his backhand.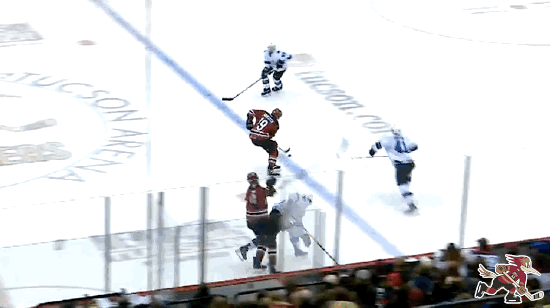 With 2:04 left to play in regulation, Nikolay Goldobin tied the game 3-3.
The Roadrunners killed off a five-on-three situation late in the third period that carried into overtime. The Barracuda, though, scored shortly thereafter, Tim Meier's tally at the 1:46 mark of the extra frame securing a 4-3 win for San Jose.
"That's two straight games where we're letting in third period goals late, so I think we just need to tighten up with that," Christian Fischer said. "We were winning the game with two minutes left, and that was kind of our downfall there. We need to start tightening up during the last five minutes."
Adin Hill, after a tumultuous 36 hours of travel to and from Dallas to serve an emergency back up role for the Coyotes, made 34 saves.
"It felt good to get back on the ice in front of the team here," he said. "It's nice that we got a point, but you always want to come out with a win at the end of the night."
The Roadrunners will complete their three-game home stand Tuesday night when they host the San Diego Gulls at Tucson Arena, where the puck is scheduled to drop just after 7:05 PM.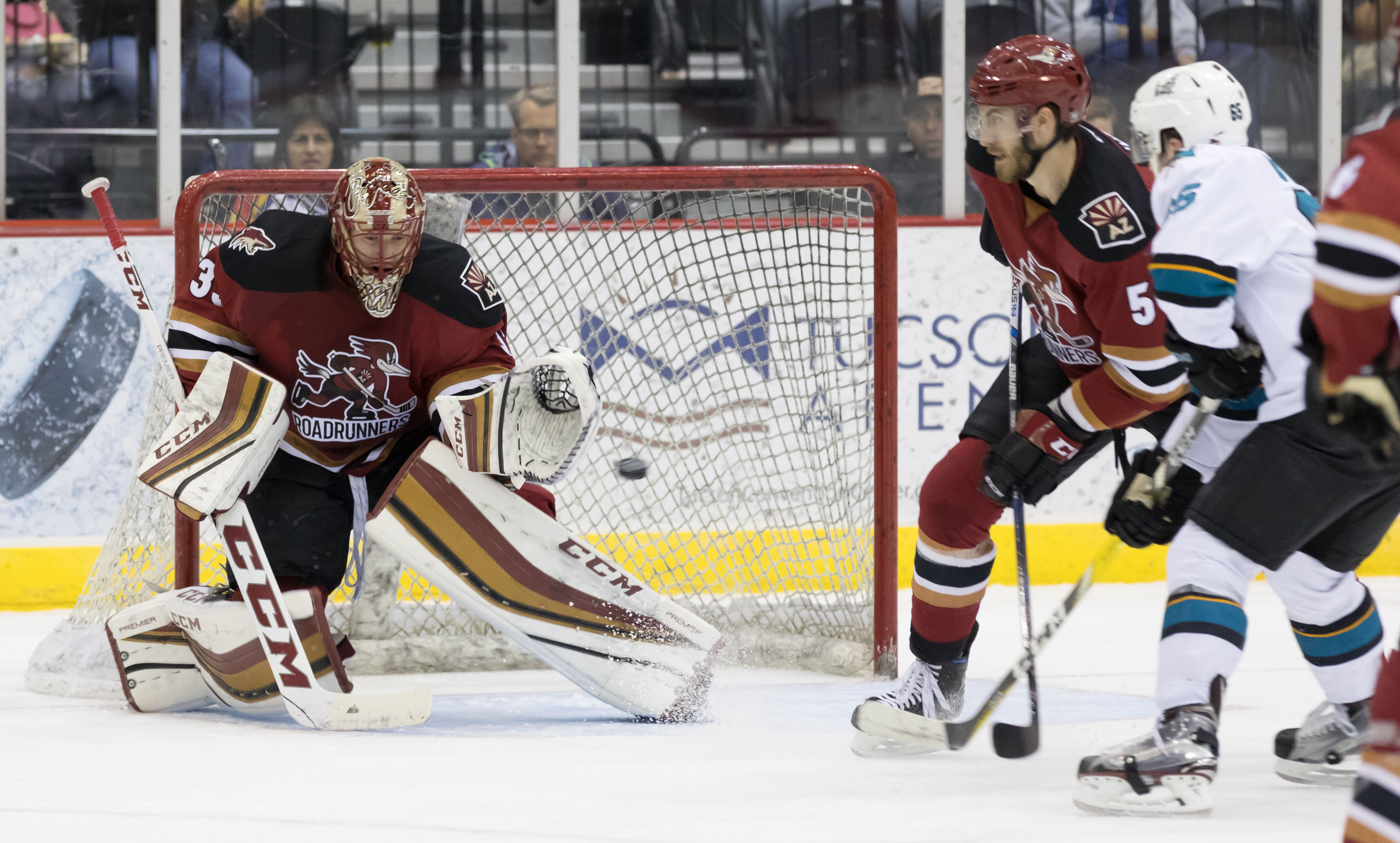 *Photos taken by: Kate Dibildox