Game Recaps
Bakersfield strikes late in Roadrunners' 4-3 loss Saturday night
By: Alexander Kinkopf
March 18, 2017 9:49 PM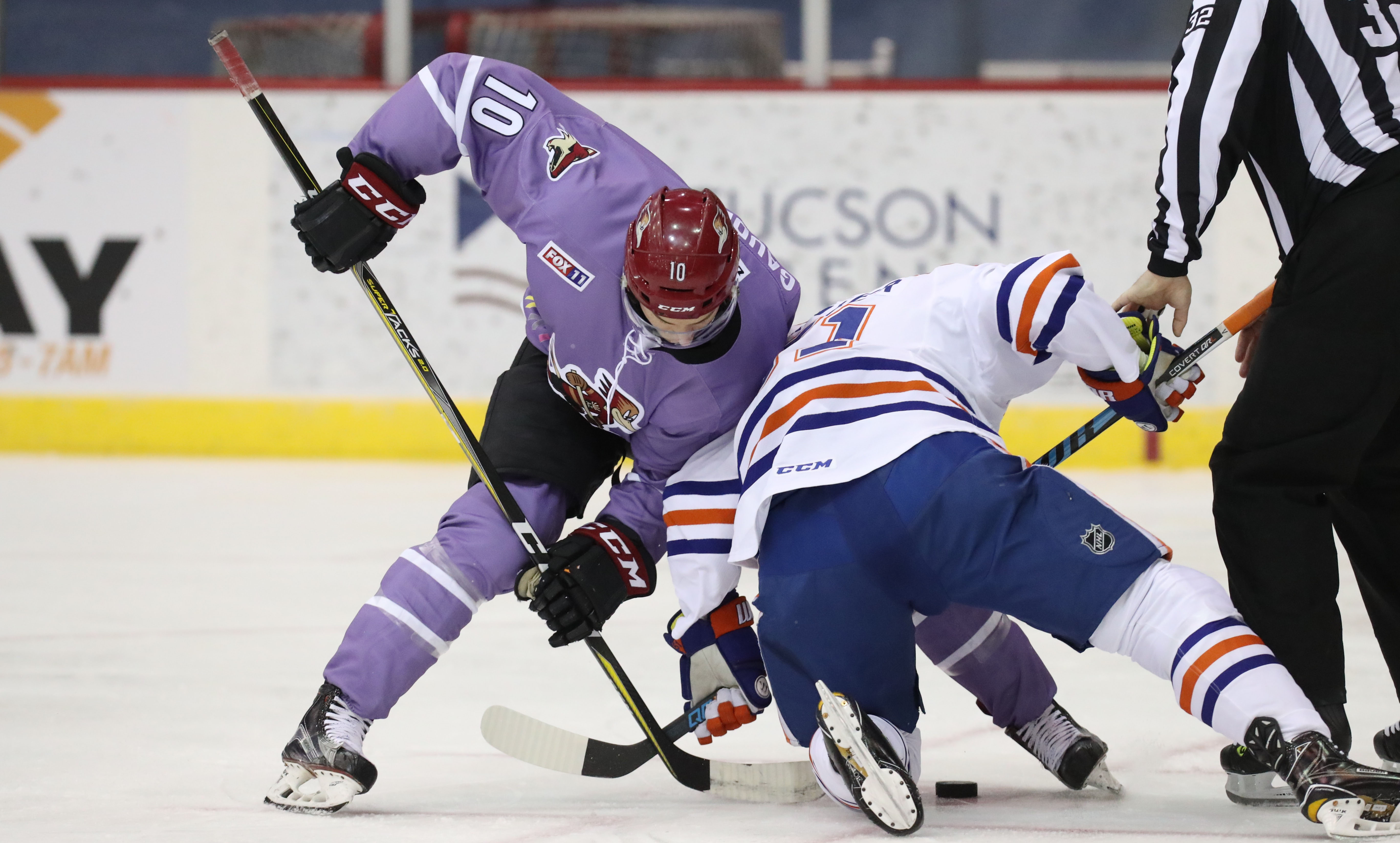 The Roadrunners suffered their third-straight loss and their second in as many nights, falling 4-3 to the Bakersfield Condors Saturday evening at Tucson Arena.
It was the final meeting with the Condors this season; the Roadrunners finished with a 4-3-1-0 record against Bakersfield.
With the loss, the Roadrunners fall farther out of the playoff picture. They are now in seventh-place in the Pacific Division; their .482 win percentage trails Bakersfield's .544 mark, which is good for the grouping's fourth and final playoff spot.
The Condors struck first, scoring just over four minutes into the opening frame, but the Roadrunners were able to respond with two goals of their own.
Joe Whitney scored his first goal in a Roadrunners uniform when he jammed home a Chris Mueller pass, tying the game 1-1. With his assist, Mueller registered his 50th point of the season.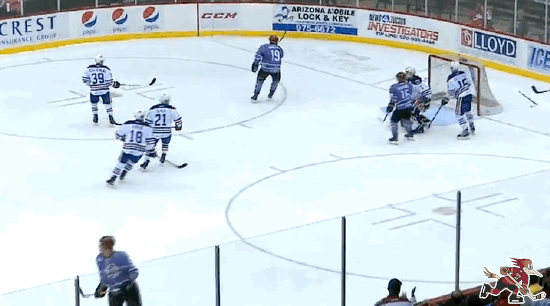 Just over three minutes after Whitney tied the game, Laurent Dauphin gave the Roadrunners a 2-1 lead when a Jarred Tinordi shot ricochet off of his equipment and past Bakersfield's Jonas Gustavsson.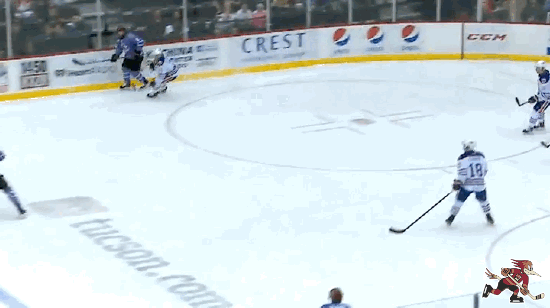 Midway through the second, the Condors tied the game 2-2.
Moments later, Jeremy Morin scored to give the Roadrunners a 3-2 lead when he tucked a puck past Gustavsson on a broken play.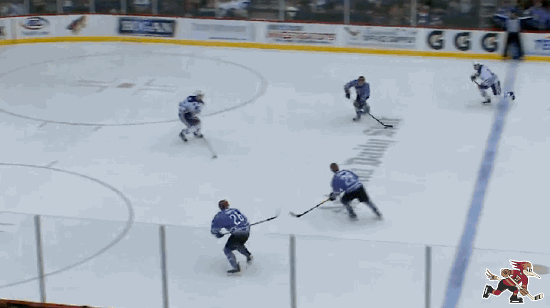 With 34 seconds left to play in the second, the Greg Chase scored for the Condors to tie the game 3-3.
Anton Lander scored with 4:54 left in regulation to give Bakersfield a 4-3 lead, the night's eventual final score.
The Roadrunners will now venture off on a two-game road trip, and will return home next Saturday night when they host the San Jose Barracuda at 7:05 PM at Tucson Arena. The game will highlight 'CunnyDid Night', where team captain Craig Cunningham will be honored, along with the doctors that helped him recover from his incident in November.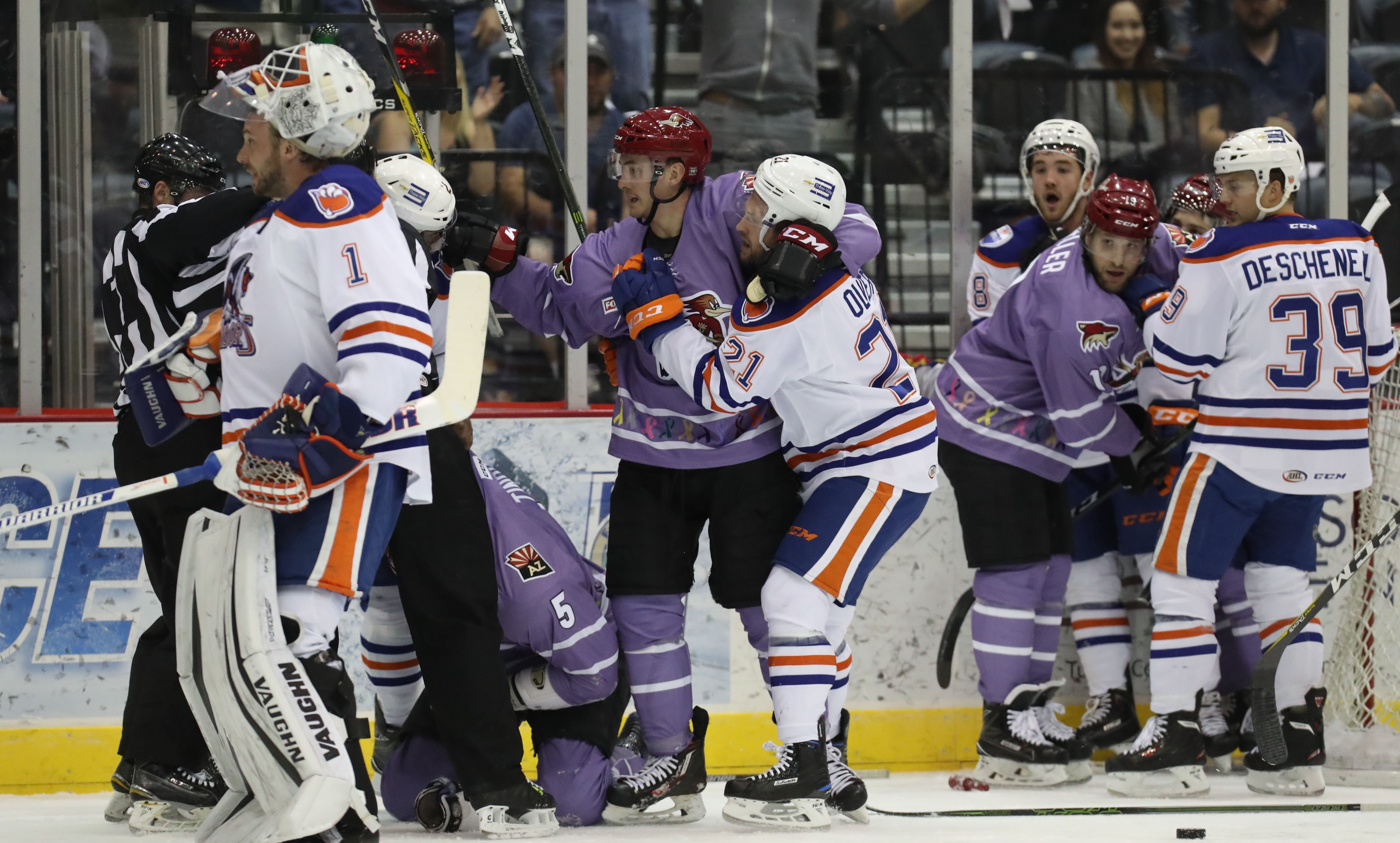 *Photos taken by: Chris Hook