Game Recaps
Roadrunners' late-game marker earns team a point in 4-3 OT loss
By: Alexander Kinkopf
March 22, 2017 7:43 PM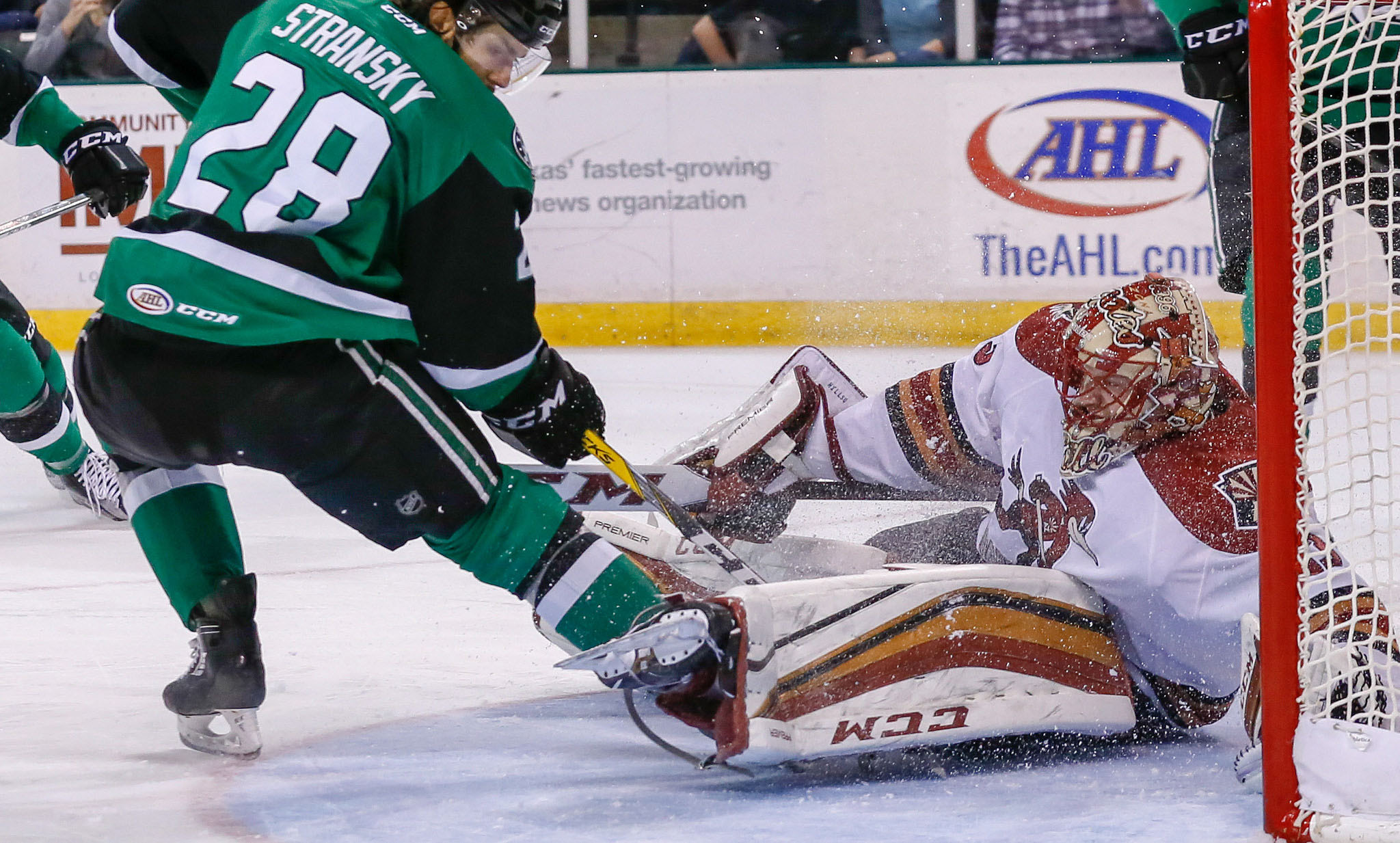 A strong late-game effort earned the Roadrunners a point in Wednesday night's 4-3 overtime loss to the Texas Stars at the H-E-B Center.
The result was somewhat welcoming, as the club entered the night having lost four consecutive games in regulation time. The team remains at seventh-place in the Pacific Division.
It was the Roadrunners' final visit to Texas' building, where they had lost both of their previous outings in early February. Justin Peters, who was traded to the Stars on February 1, started both of those games, and was in net for Texas once again Wednesday evening.
After a scoreless first period, the Stars struck for a pair of goals in a 44-second span to take a 2-0 lead early in the middle frame.
With just under 13 minutes left to play in the second, Tyler Gaudet redirected home a Dysin Mayo wrist shot from the point off the post and past Justin Peters to put the Roadrunners on the board.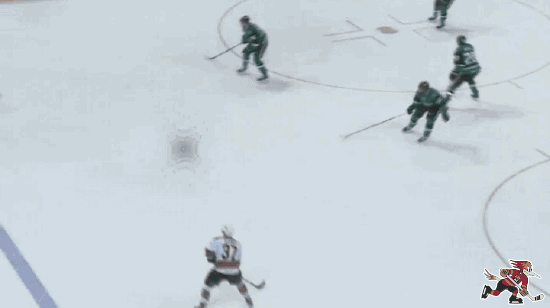 David Musil, with the secondary assist on Gaudet's tally, recorded his first point in a Roadrunners uniform.
The Stars regained a two-goal lead just over four minutes into the third period.
With seven minutes left in regulation, Joe Whitney slammed home a back-door feed courtesy of David Musil to get the Roadrunners back to within a goal.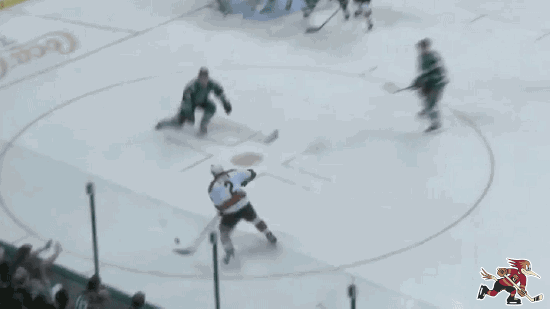 During the final moments of the third, and with Adin Hill pulled from the net for an extra attacker, Laurent Dauphin directed a shot toward traffic that found its way through multiple bodies and into the back of the net to tie the game 3-3 with 1:31 left on the clock.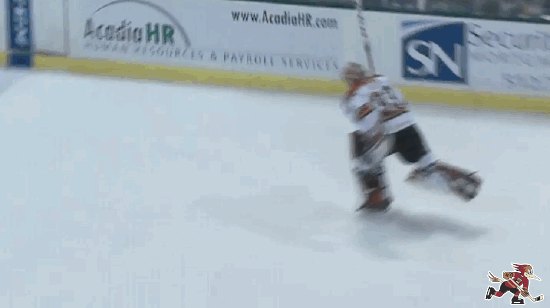 Texas' Matej Stransky buried the game-winning goal 2:24 into overtime to secure a 4-3 victory for the Stars.
The Roadrunners are now 5-7 in overtime this season.
The teams' regular season series has come to a close; the Roadrunners finished with a 2-2-2-0 mark against the Stars.
Adin Hill made 34 saves in the overtime loss.
The team now returns to begin a five-game home stand, which starts Saturday night when they host the San Jose Barracuda at 7:05 PM at Tucson Arena. Saturday's game will highlight 'CunnyDid Night', where team captain Craig Cunningham will be honored, along with the doctors that helped him recover from his incident in November.