Game Recaps
March 28 postgame quotes: Whitney, Garland, Mueller, Lamb
By: Alexander Kinkopf
March 28, 2017 9:33 PM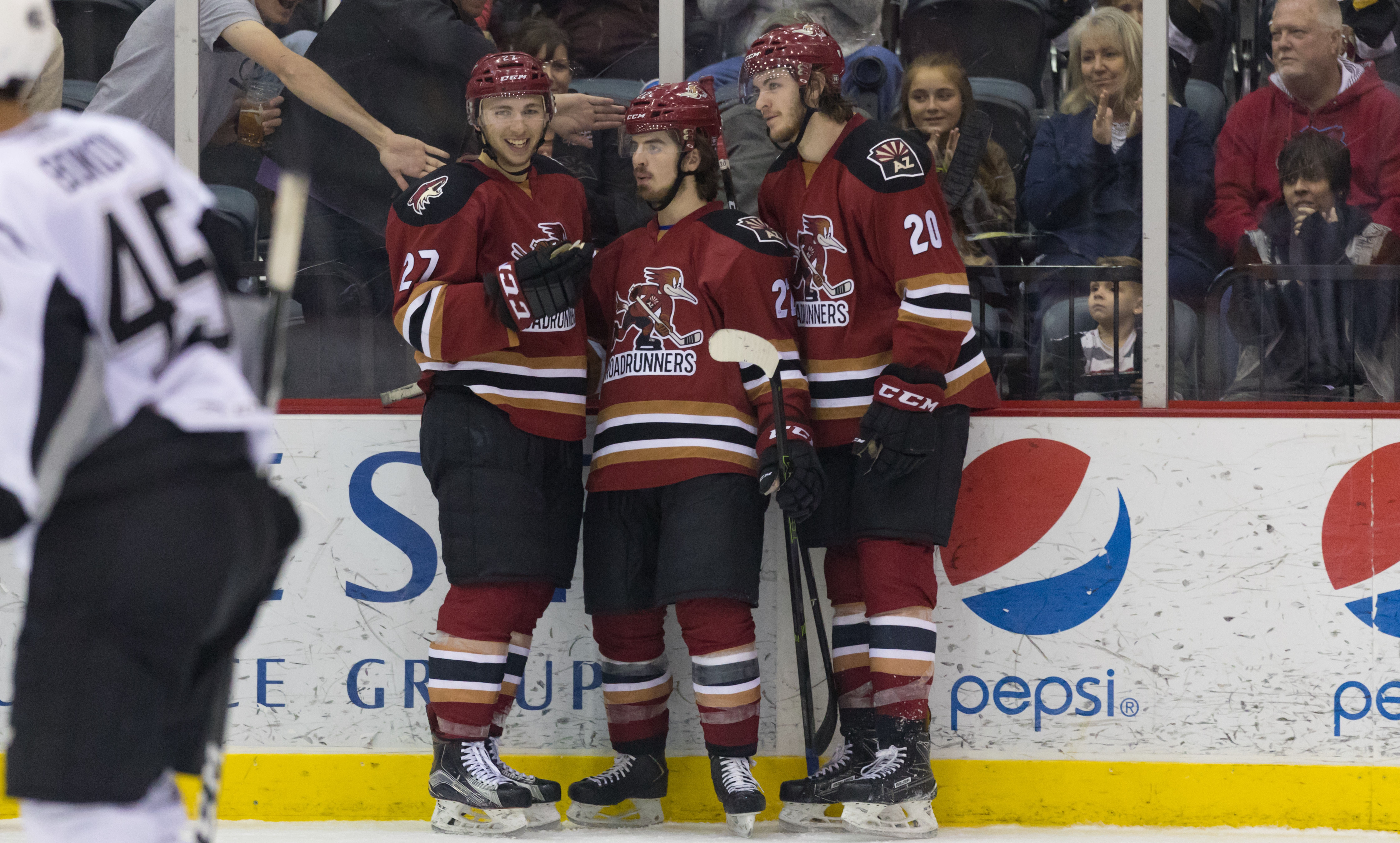 Joe Whitney, on the team getting on a winning track:
It's been a work in progress. We're getting better since I've been here, and we're just looking to win every night. In the last two games we've kind of put it together and we've come out on the winning end, which is nice, so we're going to try and continue that the rest of the season.
Whitney, on if playing his former team adds any impact to the game:
It's just another game. Maybe it was a little different going there and playing them in San Antonio, but here it's no different, it's just another game. You just have to go out there and take care of business.
Whitney, on if there's anything special about playing a "spoiler role":
It's always nice to play the spoiler, but you're always playing for something. You're playing for your teammates and your coaching staff, and you're playing for yourself as well. It's just about playing with pride and playing as hard as you can every time you step on the ice.
Conor Garland, on his third period goal:
I actually wanted to make a pass, but they took it away, so I just had to shoot it, and it was fortunate to go in.
Garland, on the team's offensive resurgence of late:
It's been nice. We were down 2-0 early and we didn't let it get out of hand, we stopped it and Langhamer really kept us in there, he was huge. Once we got the first goal, we got rolling, got the lead, and never let up.
Chris Mueller, on matching his 57-point mark he reached last season with San Diego:
I've got to thank my teammates for sure, I've gotten a lot of assists with them putting pucks in the net, their finishing. Our power play was really clicking earlier in the year, back when Cunningham and Perlini were here, and we continued that for a while. That's my job, it's to produce, and if I'm not producing then I'm not doing my job. Coach puts me in a position to have production and success, especially on the power play, and I have to do that job.
Mueller, on the team scoring nine regulation goals the previous two games:
We're getting pucks to the net. Sometimes we try to be too cute and get into the little plays that turn the puck over. We're trying to get pucks to the net, and maybe we're getting a couple more bounces now that we haven't been getting in previous games. Once a couple start going in, you start getting your confidence back, and confidence is everything in this game. I think when you see a couple going in, you start feeling better and you start playing better.
Mark Lamb, on the team's offensive chemistry:
You never really know the main reason of why the puck is starting to go in. We've had some different guys scoring goals; we got one on the power play, which is very important.
Lamb, on Chris Mueller's offensive production this season:
Ever since Cunny went down he's been our leader on and off the ice. I thought he was unbelievable tonight; I really liked the way he competed at both ends of the rink. He's done everything for us all year long; he doesn't complain and he goes out there and plays with whoever is on his line, he leads on the power play, and he's a very important part of our team.
Lamb, on Garland getting on the score sheet the previous two games:
He's starting to learn. He's a kid that led his junior league in scoring two years in a row, and he's got a lot of talent. The pro game is a little different, and sometimes it takes a little bit longer to figure it out, and he's one of the kids that's starting to figure it out.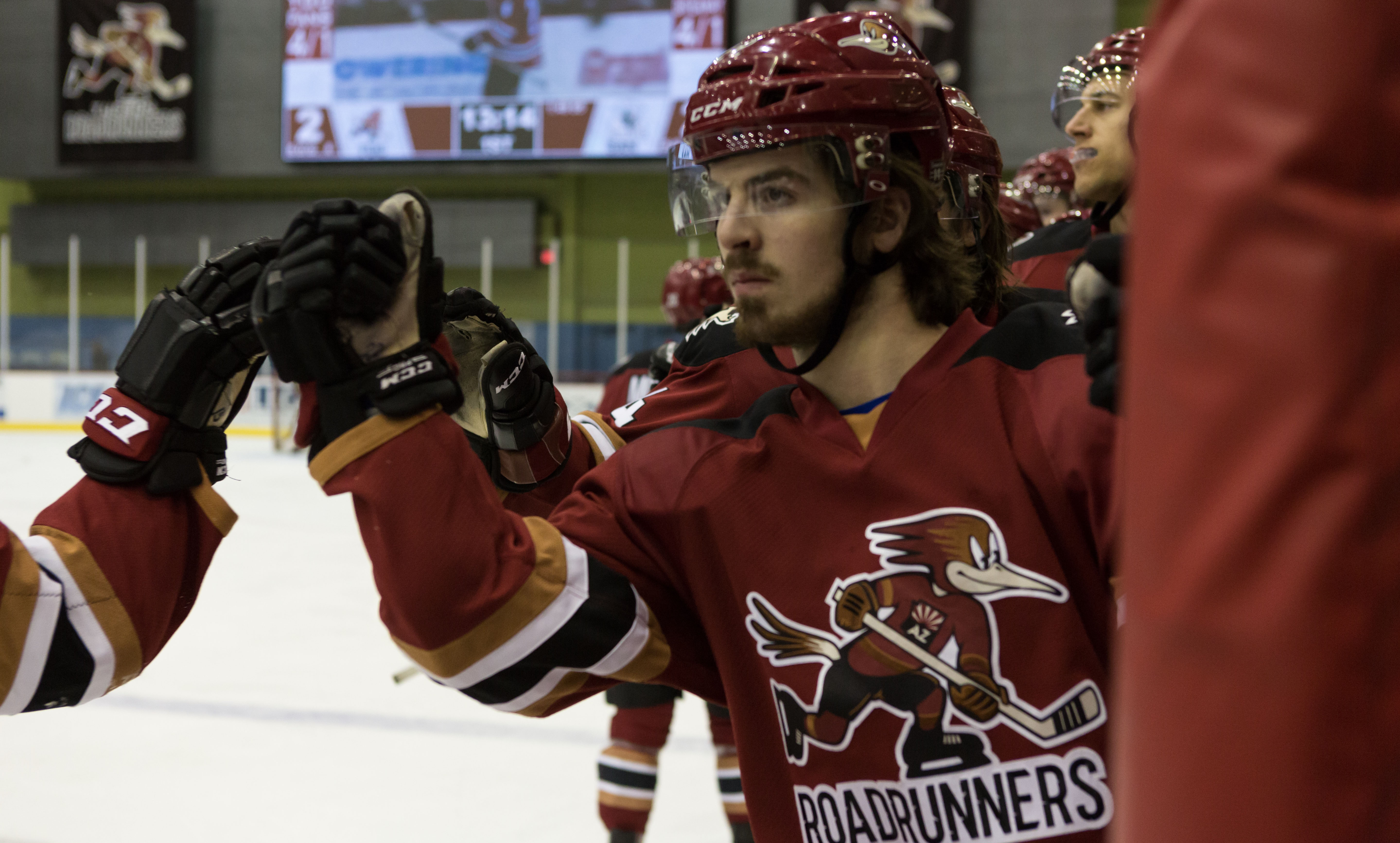 *Photos taken by: Kate Dibildox