Game Recaps
Strong in San Jose, Roadrunners beat Barracuda 2-1
By: Alexander Kinkopf
April 11, 2017 9:30 PM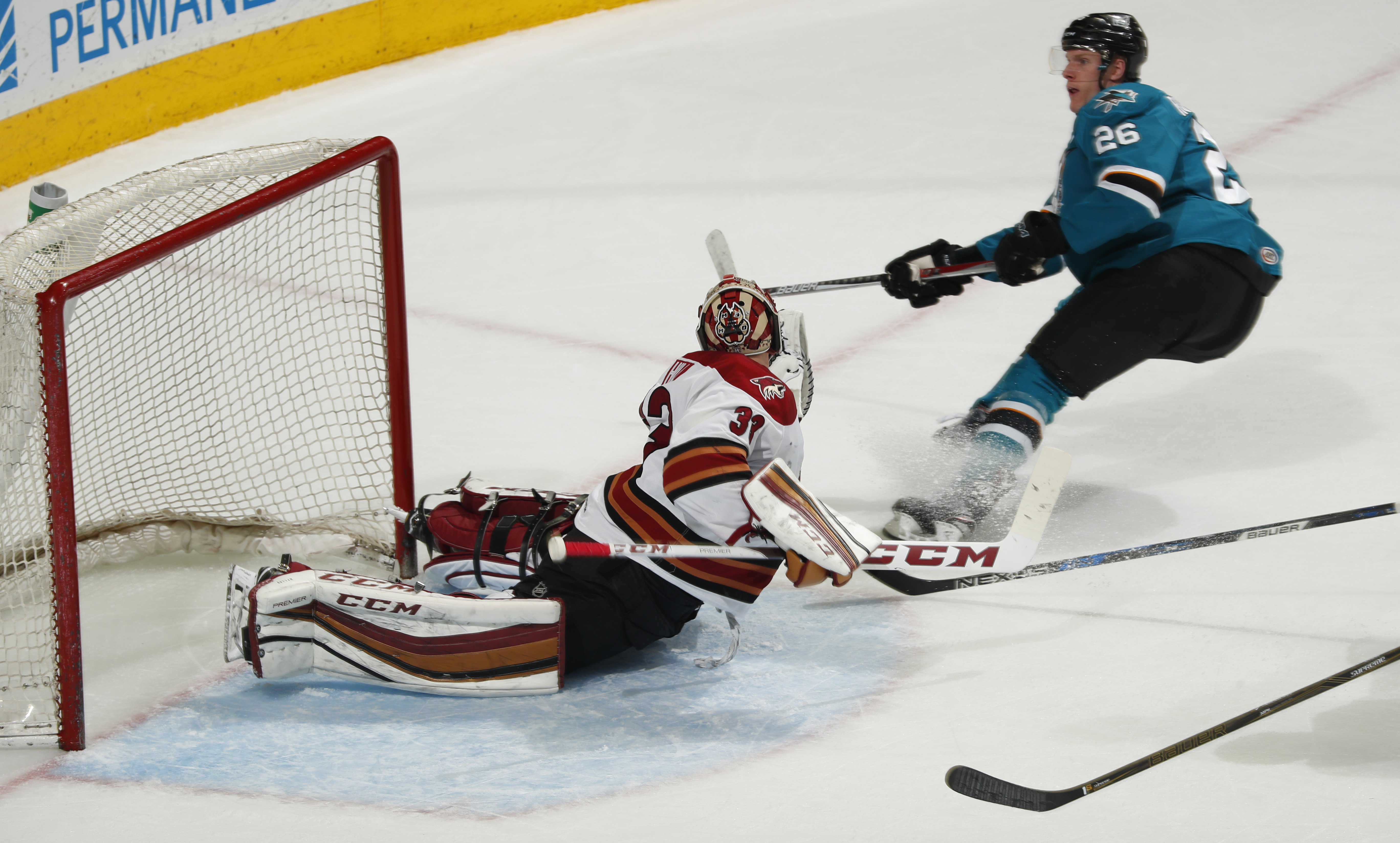 A stout, solid performance led the Roadrunners to a 2-1 victory over the San Jose Barracuda Tuesday night at the SAP Center, bouncing their Pacific Division counterpart out of the AHL's top seed.
It was the club's first-ever regulation win against the Barracuda, and their first victory in San Jose's building.
Christian Fischer netted the first goal of the evening just over four minutes into the contest when he snuck a wrist shot past the short side of San Jose's Troy Grosenick while attacking on a two-on-one sequence with Michael Bunting.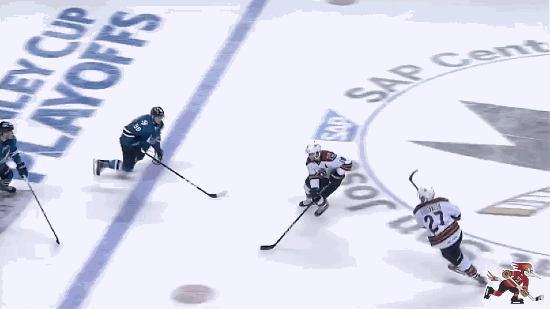 The goal was Fischer's 20th of the season.
Moments later, and while working on a power play, Kyle Wood snuck into the slot and fired home a back-door feed from Chris Mueller to give the Roadrunners a 2-0 lead at the 8:21 mark of the opening frame.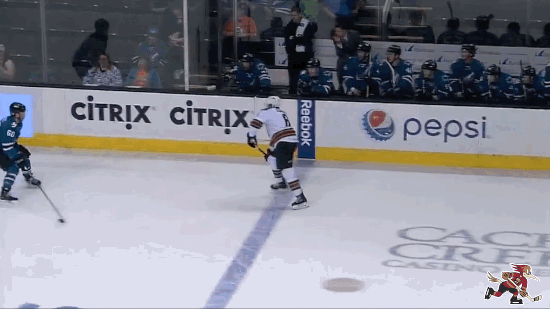 Mueller's assist, his second of the game, moved him into second in the American Hockey League in scoring, behind only the Chicago Wolves' Kenny Agostino.
The Barracuda scored their first and only goal of the night with just over five minutes to play in the second period when Ryan Carpenter jammed home a rebound after Adin Hill denied a breakaway opportunity.
Hill stopped all 12 shots he faced in the third period to preserve a 2-1 victory for the Roadrunners. He made a total of 32 saves on the night.
The Roadrunners are now 2-4-1-0 against the Barracuda this season.
The team will continue its season-ending five-game road trip Thursday night in a rematch with the Barracuda at the SAP Center, where the puck is scheduled to drop just after 7:00 PM PST.