Game Recaps
Stunner in San Jose; Roadrunners beat Barracuda 4-3 in overtime
By: Alexander Kinkopf
April 13, 2017 9:32 PM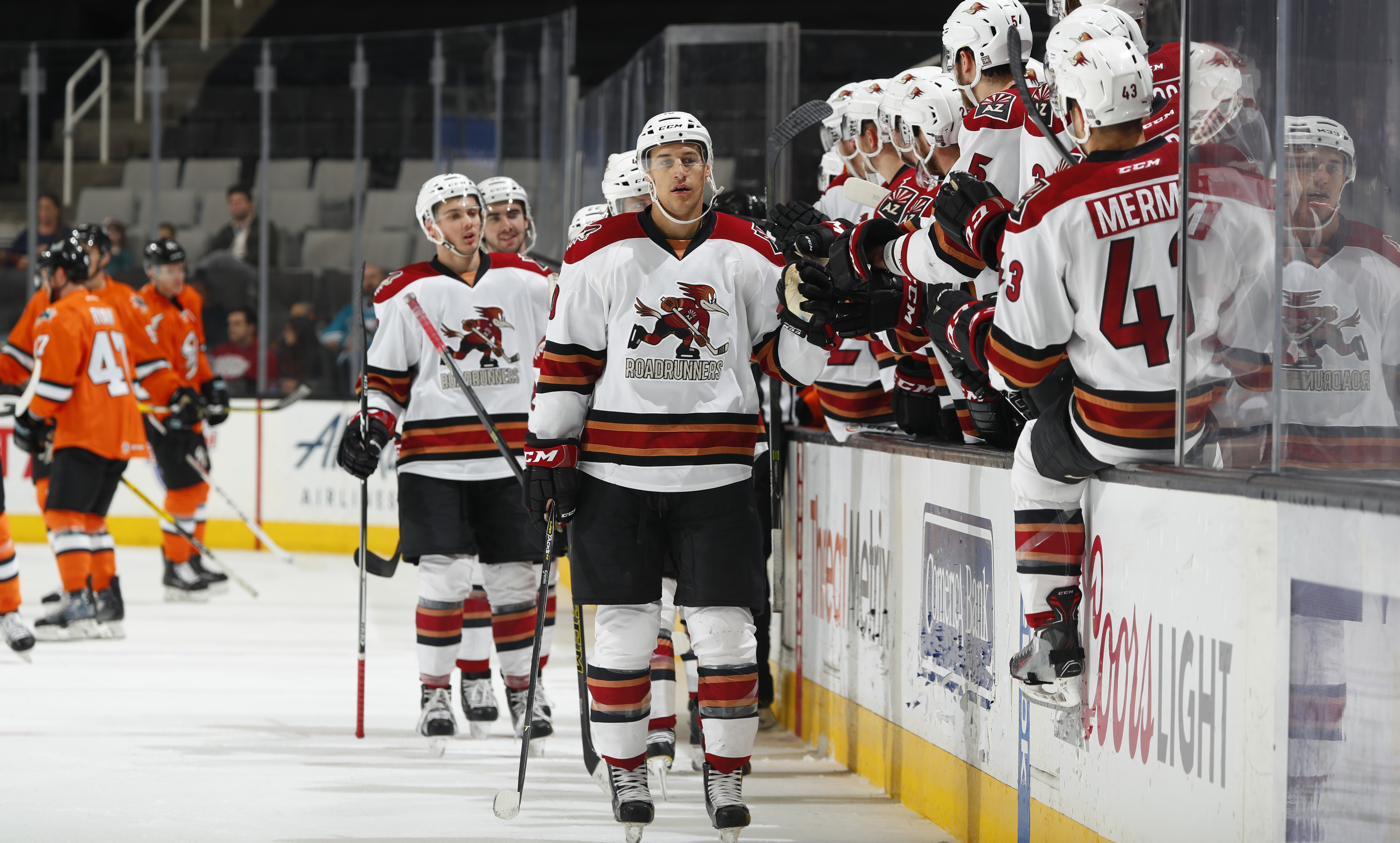 The Roadrunners overcame a late two-goal deficit Thursday night to beat the San Jose Barracuda for the second consecutive game, winning 4-3 in overtime at the SAP Center.
A refreshing pair of victories it's been for the Roadrunners, who laid out another impressive performance in dismantling the Western Conference's top club on the road in dramatic fashion.
Tyler Gaudet buried his fifth goal of the season just under nine minutes into the game upon receiving a fantastic pass from Conor Garland. Gudaet beat San Jose's Troy Grosenick with a nifty move through the five-hole.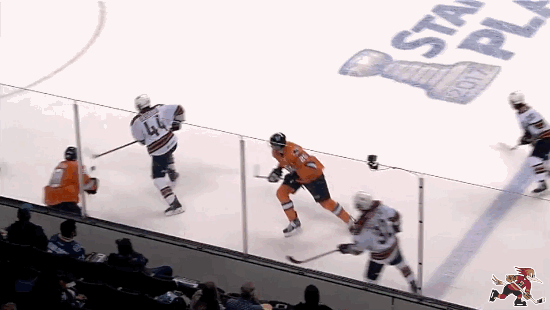 The Barracuda tied the score 1-1 less than two minutes later.
San Jose took a 2-1 lead in the second period, and with 6:37 left in regulation, upped their lead to a 3-1 count.
With less than four minutes left in the game, Jeremy Morin buried the Roadrunners' second goal of the evening to get the team to within one.
In the final moments of regulation, Adin Hill was pulled from his net for an extra attacker. With a sixth man on the ice, Jamie McBain fired a wrist shot that weaseled its way through traffic and past Troy Grosenick to tie the game 3-3 with 40 seconds left on the clock.
Chris Mueller scored the game-winning goal 50 seconds into overtime when he beat San Jose's defense wide left and found the back of the net as he cut toward the crease.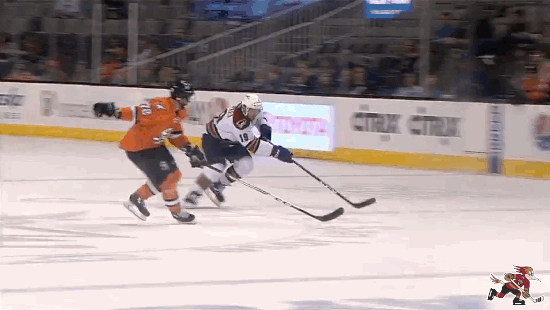 Mueller's tally, initially waved off, was reviewed by officials and deemed a good goal.
Adin Hill made 24 saves in the win.
The Roadrunners finished their season series against the Barracuda with a 3-4-1-0 record.
The team will take to the road for the regular season finale against the Stockton Heat, which is scheduled for a 7:30 PM PST start Saturday night at Stockton Arena.