Game Recaps
Roadrunners finish season in dramatic fashion with 6-5 OT victory
By: Alexander Kinkopf
April 15, 2017 9:52 PM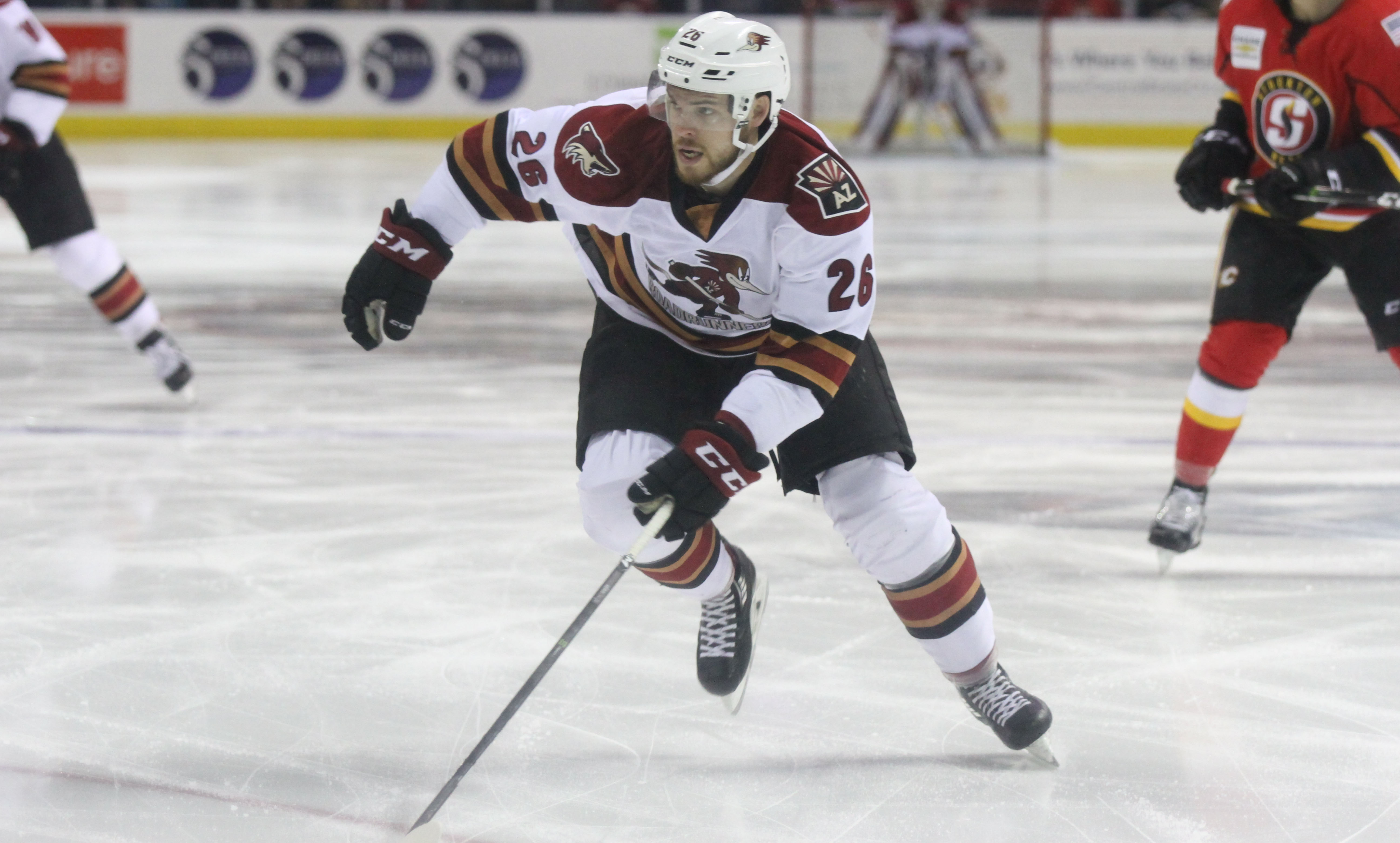 The Roadrunners capped off their inaugural season in victorious fashion Saturday night, beating the Stockton Heat 6-5 in overtime at Stockton Arena.
The team ends its season with a three-game win streak; it is the fifth time that the club has won three or more games in consecutive fashion.
Stockton opened the scoring during the game's first shift; Brandon Bollig giving the Heat a 1-0 lead just 18 seconds into the contest.
Quick to respond were the Roadrunners. Just over a minute later, Grayson Downing walked into a Joe Whitney feed upon entering Stockton's zone as he followed the play, and fired a wrist-shot past Mason McDonald.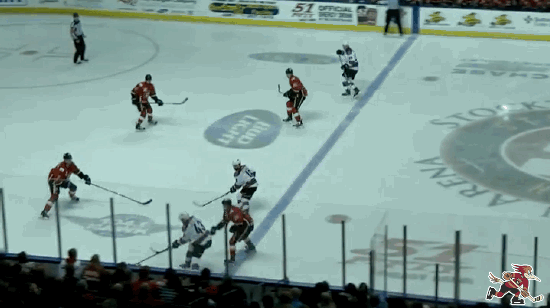 Jeremy Morin gave the Roadrunners a 2-1 lead at the 10:54 mark of the first period after Michael Bunting won a battle for a loose puck and delivered a pass to the slot.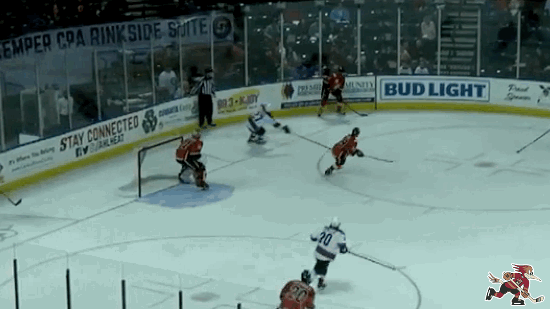 In the late stages of the second period, Jalen Smereck recorded his first professional goal to give Tucson a 3-1 lead. Smereck, upon receiving a pass from Hunter Fejes, walked in with ample time and space and beat Stockton's netminder with a wrist shot.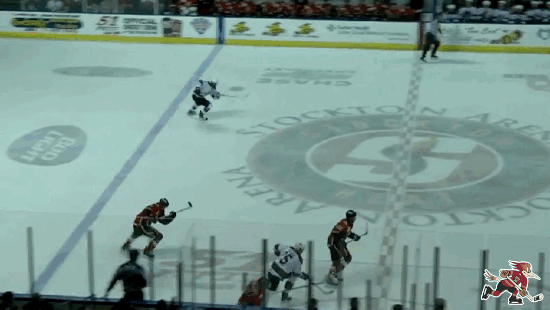 13 seconds later, Jeremy Morin scored his second goal of the night to give the Roadrunners a 4-1 lead heading into the third period.
Stockton found the net at the 8:24 mark of the final frame to cut the Roadrunners' lead to 4-2.
With 6:58 left to play, Conor Garland reclaimed a three-goal lead for the Roadrunners, jamming home a loose rebound after Michael Bunting and Jalen Smereck failed to finish on a two-on-one sequence.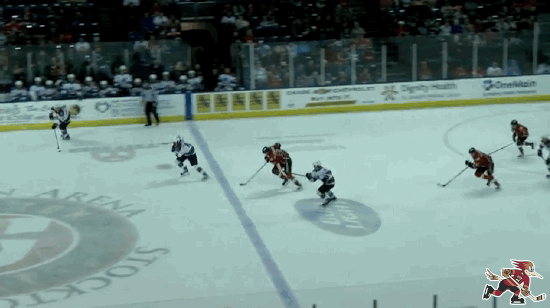 The Heat pulled off an outstanding comeback, scoring three goals in a 2:08 minute span to tie the game 5-5 and force overtime.
In overtime, Conor Garland, after circling Stockton's zone with possession of the puck, found Tyler Gaudet with a back-door pass to secure a 6-5 win for the Roadrunners.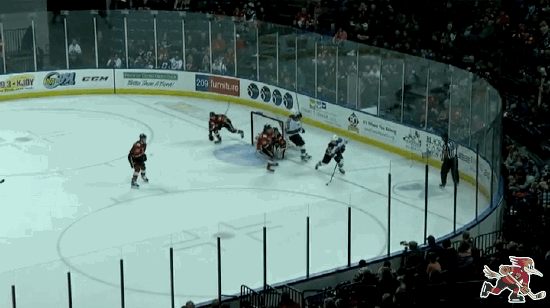 Marek Langhamer made 41 saves in the win.
The Roadrunners finished their season series against the Stockton Heat with a 6-1-1-0 record.
With a final record of 29-31-8-0, good for 66 points in the standings, the Roadrunners finished the season at seventh-place in the Pacific Division.