Game Recaps
Brilliant in Bakersfield, Roadrunners Blank Condors in 4-0 Victory
By: Alexander Kinkopf
October 14, 2017 9:35 PM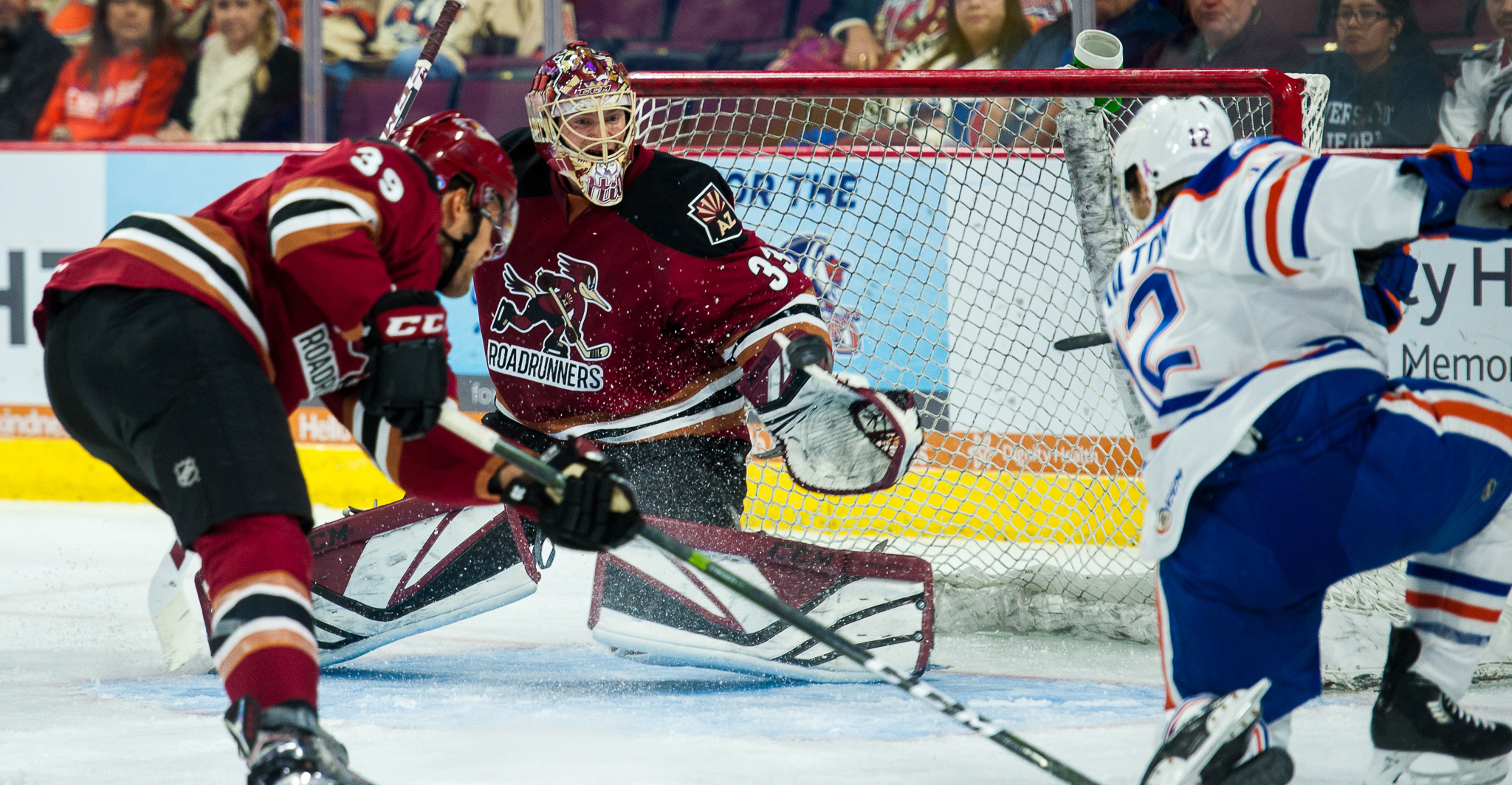 A phenomenal performance put forth by Adin Hill helped lead the Roadrunners to a 4-0 victory over the Bakersfield Condors Saturday night at Rabobank Arena.
In stopping all 22 shots faced to record his second-career shutout, Hill continued his dominance when playing in Bakersfield, where he is now 3-0-1 in four starts with a .955 SV%.
The Roadrunners' balanced scoring was a continuing theme Saturday night; separate players scored all four goals. All 10 of the team's tallies through two games thus far have come from different names.
Dylan Strome, who was making his American Hockey League debut while centering Mike Sislo and Nick Merkley on the team's first line, impressed with assists on both of the club's two second period goals.
Mike Sislo opened the scoring 47 seconds into the middle frame when he entered Bakersfield's zone, spun to use a defender as a screen, and fired a shot off the far post and past Eddie Pasquale to give the Roadrunners a 1-0 lead.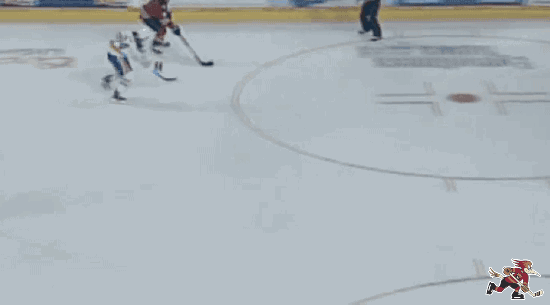 Five minutes later, and with the Roadrunners working on their second power play of the night, Ryan MacInnis jammed home a loose puck sitting in Bakersfield's crease past Pasquale to up Tucson's lead to 2-0.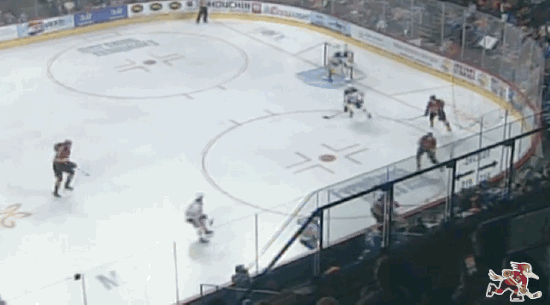 Midway through the third, Nick Merkley scored his first-career professional goal to five the Roadrunners a 3-0 lead following Michael Latta's questionable contact with Pasquale, leaving Bakersfield's goaltender behind the net and out of position.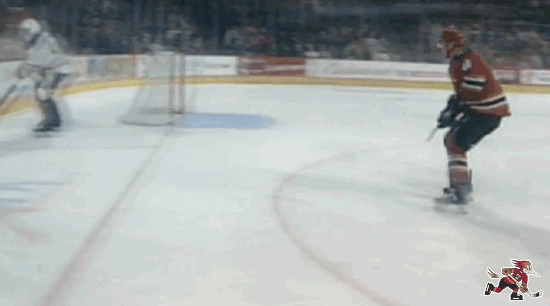 Tyler Gaudet capped off the scoring when he fled through the neutral zone upon receiving a pass from Kyle Capobianco, firing a slap shot from the top of the left circle to beat Pasquale up high.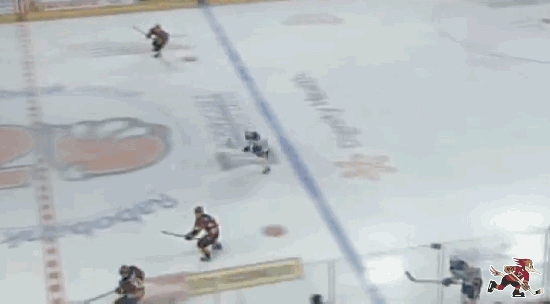 The Roadrunners muffled their penalty kill struggles that haunted them in their 7-6 opening night loss to the San Diego Gulls last Saturday, successfully stumping the Condors on all three of their power play opportunities. The Condors are now 0-for-13 on the man advantage this season.
Nick Merkley (1G, 1A) and Dylan Strome (2A) led all Roadrunners players in points scored (2). Ryan MacInnis led the team in shots registered with three.
The team will return home to Tucson prior to continuing their current four-game road trip, which carries on next weekend with a pair of games against the Chicago Wolves.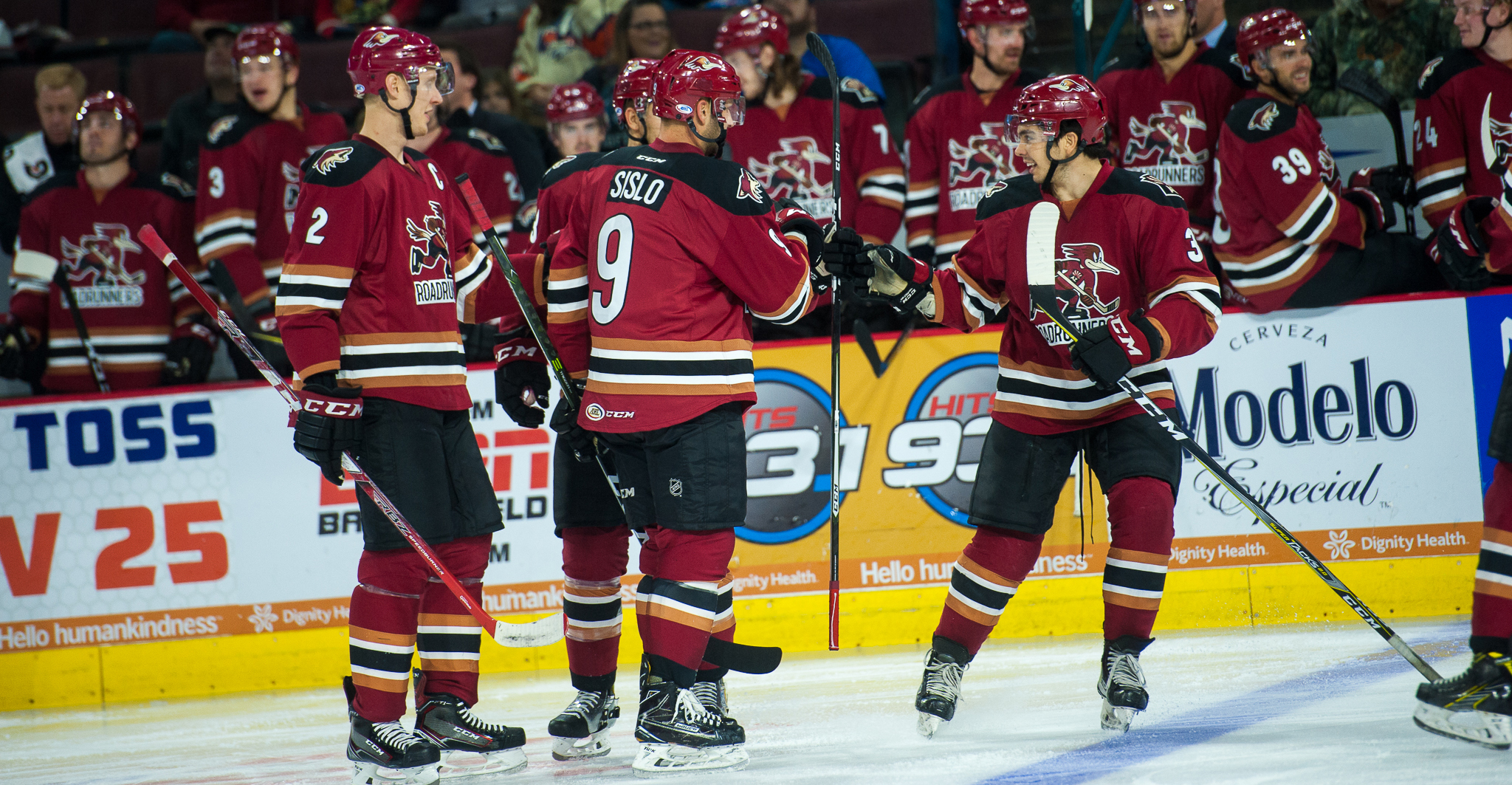 Photos Courtesy: Bakersfield Condors