Game Recaps
Roadrunners strong, solid in 3-2 win over Stockton
By: Alexander Kinkopf
November 24, 2017 10:08 PM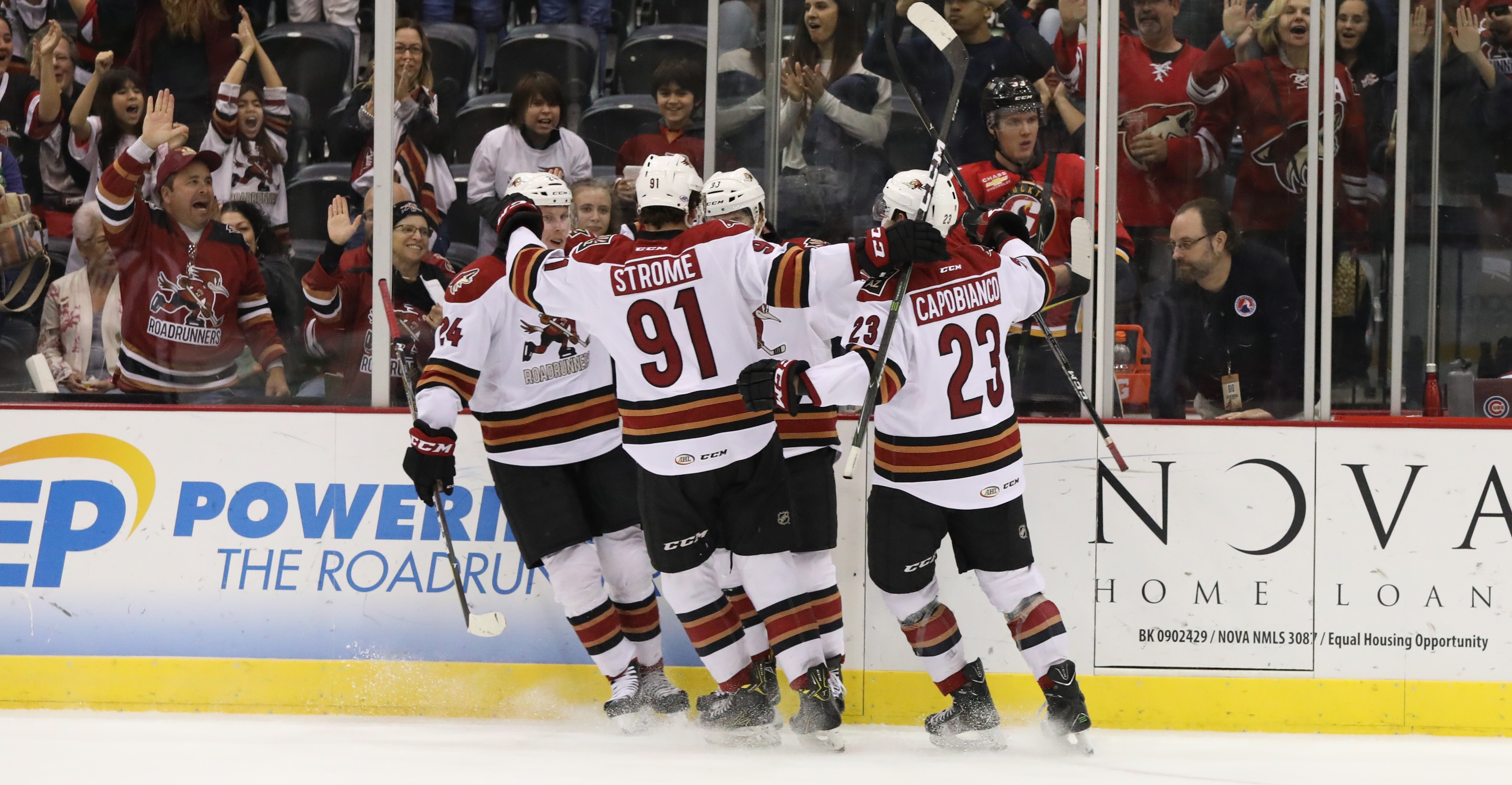 "Good teams don't lose at home, we always say that."
If Michael Bunting's postgame words are any indication, this Roadrunners team is, well, good.
With Friday night's 3-2 victory over the Stockton Heat at Tucson Arena, the club improves to a 7-1-1-0 mark on home ice this season, and an overall record of 10-2-2-1 that carries a .767 win percentage which is good for first-place in the Pacific Division and Western Conference.
Hunter Miska, making his seventh start of the season in Friday's affair, turned away 22 of the 24 shots he faced to improve his record to 6-0-0 on the year.
"The guys played unbelievable in front me, and that's exactly what the game plan was," Miska said. "I thought we started strong tonight; we were relentless. We got pucks on net like we were supposed to, and we put the puck in the back of the net and scored more than they did."
Following a scoreless first period, Stockton's Garnet Hathaway gave the Heat a 1-0 lead just over three minutes into the middle frame. It would end up being their only lead of the night.
Just prior to the midway mark of the second, Michael Bunting jammed home a loose puck in Stockton's crease past Jon Gillies to tie the game 1-1.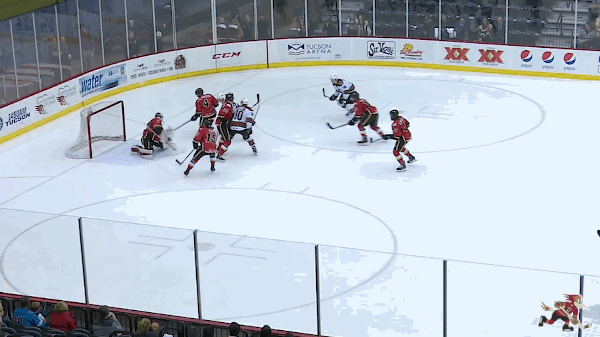 Four minutes later, Dylan Strome, streaking into Stockton's zone down the left side, fired a slap shot past Gillies to give the Roadrunners a 2-1 lead.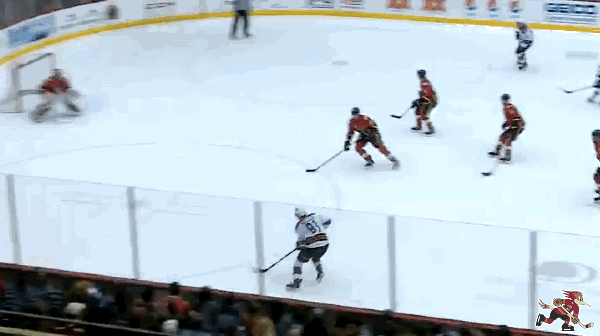 Strome's goal extended his personal point streak to six games, the second longest in franchise history.
The Heat tied the game 2-2 with a goal from Cody Goloubef with 12:12 left to play in regulation.
With under eight minutes left to play in regulation, Nick Merkley, upon receiving a pass from Dylan Strome high in the slot, fired a wrist shot through traffic that beat Gillies high to the far side, giving the Roadrunners a 3-2 lead – the night's eventual final score.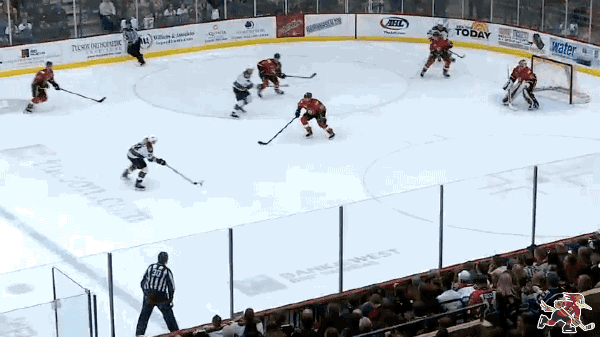 Merkley's goal, his 10th of the season, was his fourth of the game-winning variety. He leads all rookies in goals scored, and is atop the entire league in game-winners.
Miska, in earning his sixth win of the season Friday, now leads all rookie goaltenders in that department.
"I'm feeling good," Miska said after the win. "I'm just coming up, doing my job, and obviously the guys are playing great in front of me, and it's giving me the opportunity to do what I need to do."
Dylan Strome continues to lead all rookies in scoring with 24 points (7G, 17A). He has accumulated 14 points (6G, 8A) during his current six-game point streak.
The teams will reconvene for a rematch Saturday night at Tucson Arena, where the puck is scheduled to drop just after 7:05 PM.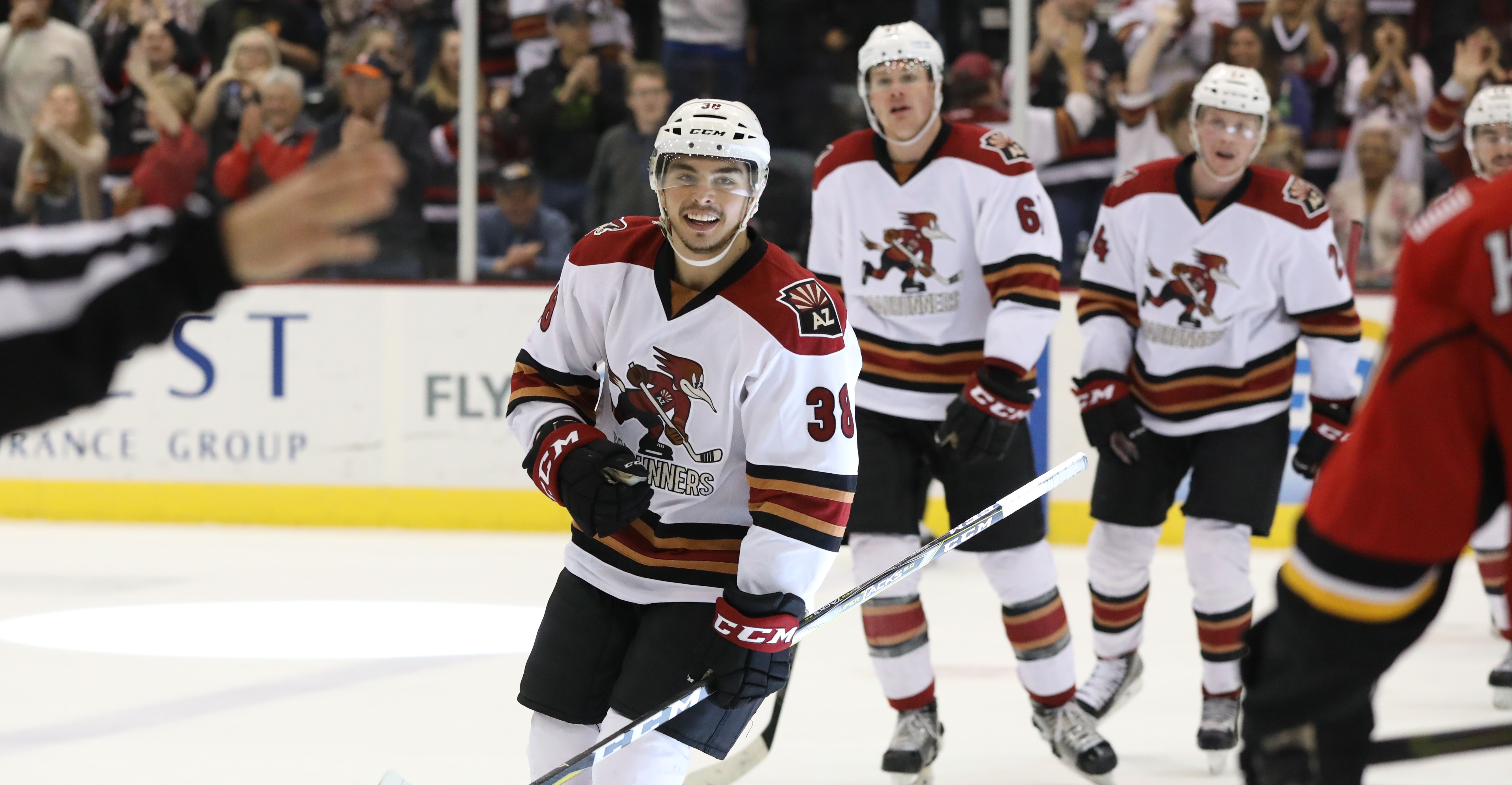 Photos courtesy: Kate Dibildox & Chris Hook