Game Recaps
Roadrunners on losing end despite Sunday night's solid effort
By: Alexander Kinkopf
December 03, 2017 6:54 PM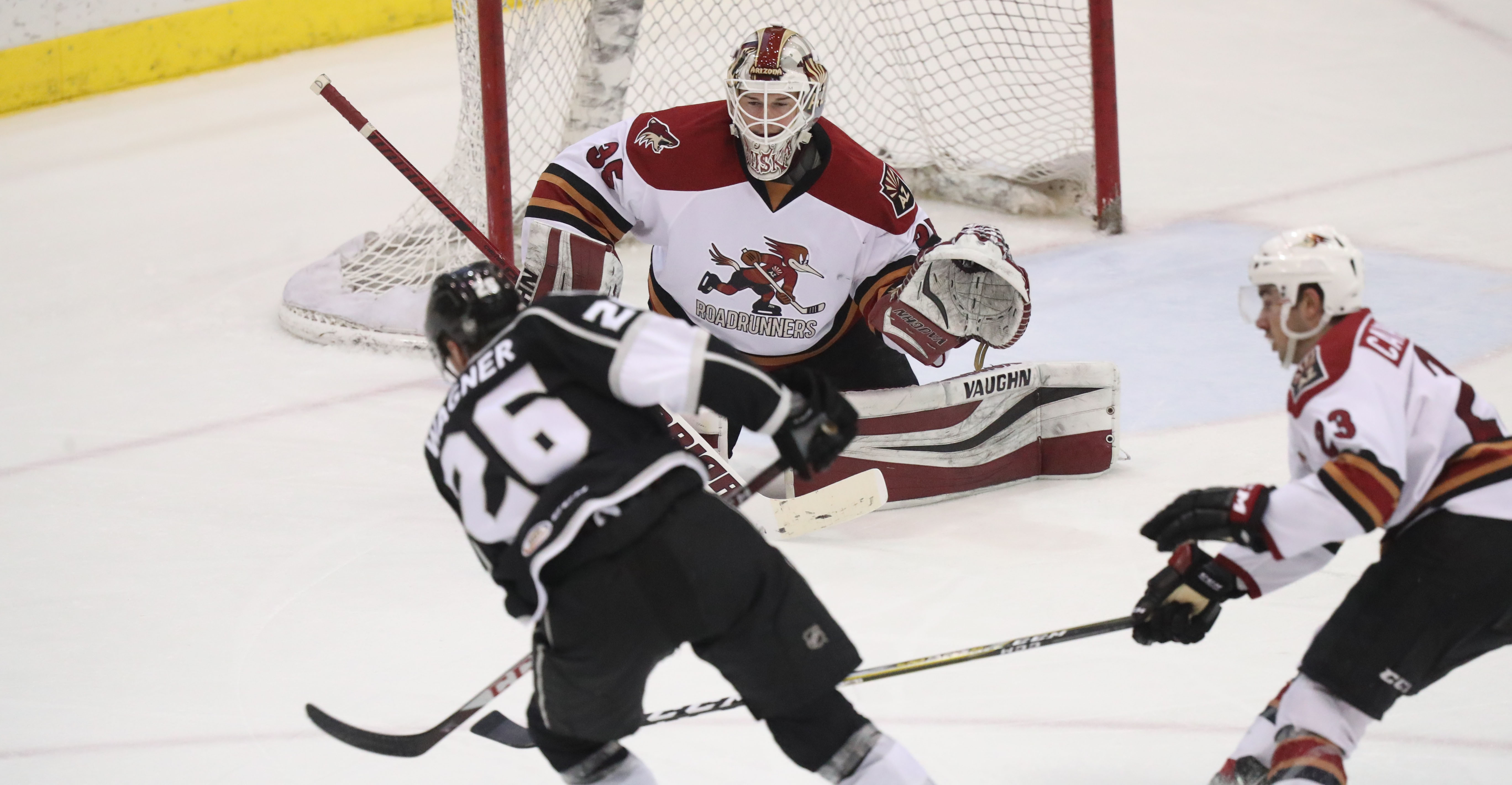 In falling short to the Ontario Reign Sunday evening at Tucson Arena by a 4-2 score, the Roadrunners were quick to dismiss the notion that playing their first game in eight days had much effect on the result.
"I thought we played well," said Mike Van Ryn. "We threw up 40 or so shots; we had a lot of chances, their goalie played well, and I think that's helped them a lot this year, they've got two real good goalies. We've got to get a few more bodies going to the net, but I thought our guys played well."
Positives can in fact be taken away from a loss.
"I thought we played well tonight," Michael Bunting said. "We had a lot of chances and we were moving. I thought our five-on-five play dominated, but we've just got to be able to put the puck in the net."
The Roadrunners did, after all, almost double the Reign's shot count, firing away 40 opposed to Ontario's 21.
Ontario would jump to a quick 2-0 lead with a pair of goals from Michael Mersch and Justin Auger in a 1:46 span.
With just under eight minutes into the middle frame, Kyle Capobianco, opening up for a Tyler Gaudet feed upon joining a rush, fired a one-timer past Ontario's Jack Campbell to get the Roadrunners on the board.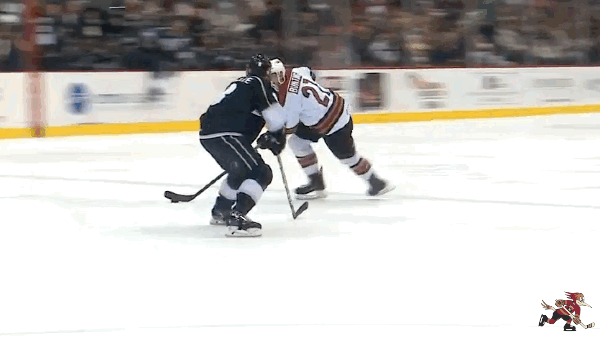 Capobianco's goal, his second of the season, extended his point streak to five games, tying Lane Pederson's run from November 4-18, the second longest by a Roadrunners player this season.
"I kind of zoned out after the goal, and then all of a sudden I saw all of the teddy bears flying over the glass," Capobianco said of scoring the Teddy Bear Toss goal. "It was a great occasion, it was great for the fans, and I think everyone enjoyed that moment."
The Reign would respond with a goal from T.J. Hensick late in the second to take a 3-1 lead into the third period.
In the opening moments of the final frame, T.J. Hensick struck again to give the Reign a 4-1 advantage.
Jens Looke buried his second goal of the season, and his first since opening night, when he fired home a Trevor Cheek pass past Campbell to get the Roadrunners back to within two with 15:07 left in regulation.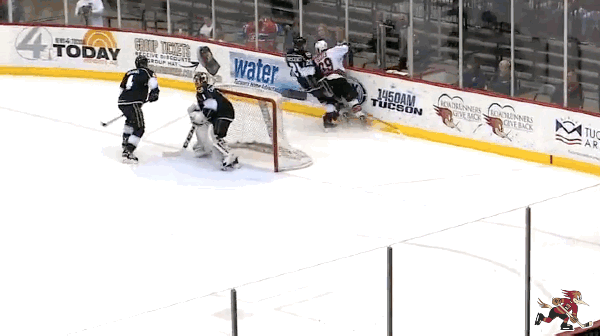 That's as close as they would get; falling to the Reign by a 4-2 final.
Hunter Miska stopped 17 of the 21 shots he faced and suffered his first professional loss in his eighth American Hockey League start. He is now 6-1-0 on the campaign.
The Roadrunners will put a cap on their five-game home stand Tuesday night when they reconvene for a rematch with the Reign on Tuesday night at Tucson Arena, where the puck is scheduled to drop just after 7:05 PM.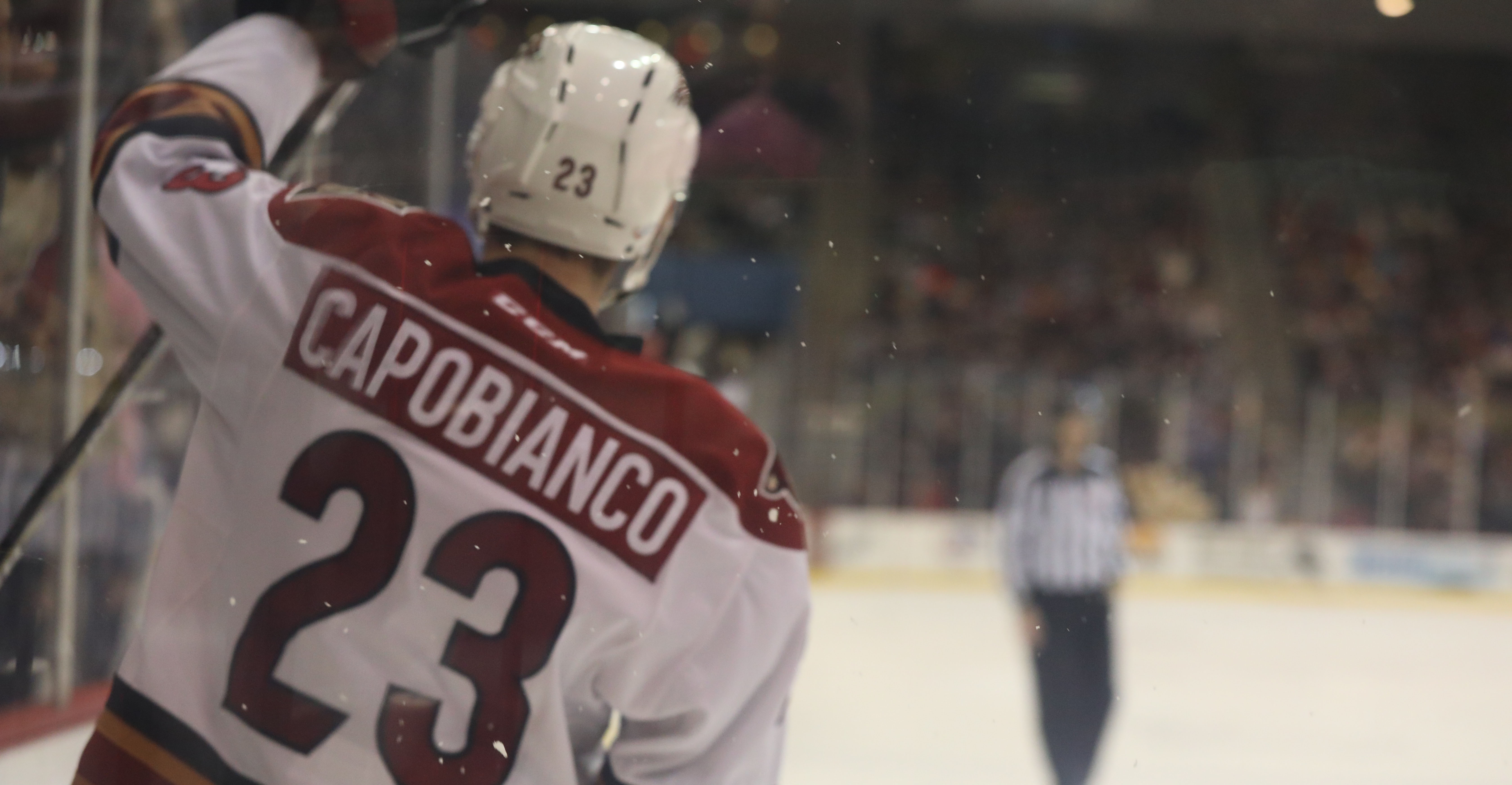 Photos Courtesy: Chris Hook & Kate Dibildox