Game Recaps
Roadrunners' late push cut short in 3-2 loss to Condors
By: Alexander Kinkopf
February 19, 2018 6:35 PM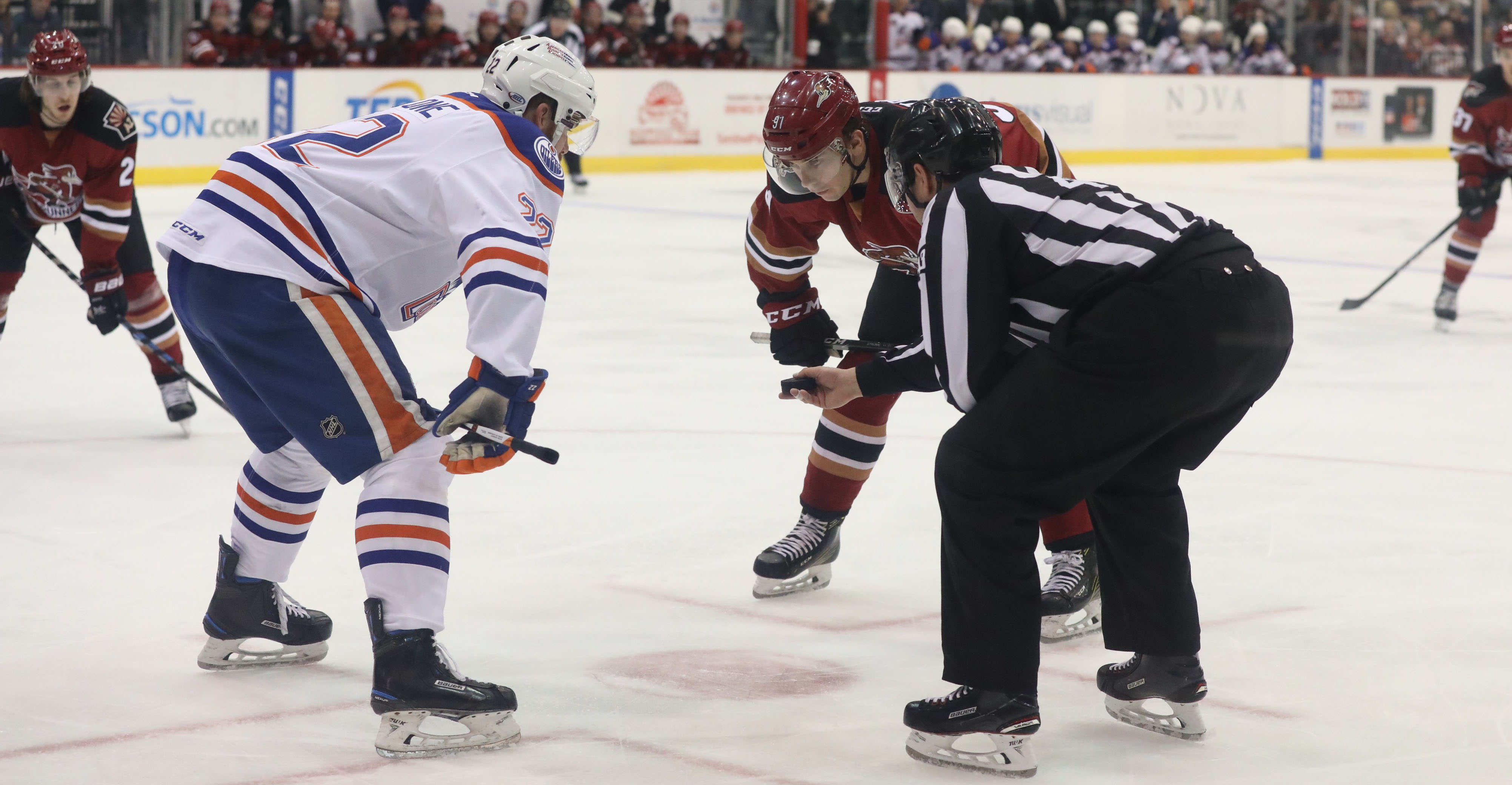 A late comeback was staged, but the Roadrunners couldn't quite complete the claw-back attempt, falling to the Bakersfield Condors 3-2 Monday evening at Tucson Arena.
Bakersfield claimed a three-goal lead through two periods of play in the teams' rematch, forcing the Roadrunners to overcome a daunting deficit during the final 20 minutes of play.
"We needed to play a 60-minute game, and we knew that coming into the game, but we didn't show up for the first two periods and we just fell too far behind," said Tye McGinn. "I thought we had a good third period, but it was too little too late."
The Roadrunners chipped away to get to within a goal in the late stages of regulation, also hitting a couple of posts during the final seconds, but were unable to capitalize for a game-tying goal.
The effort and the resiliency was there.
"Even when we were down three going into the third period, we still thought that we had a really good chance at winning the game," McGinn added. "We were still up for it, we were still excited to play, and that shows a lot about what we've got in the room in there."
With 11:18 left to play, Dylan Strome cut the Condors' lead to 3-1 when he received a pass from Michael Bunting and beat Bakersfield's Shane Starrett up high.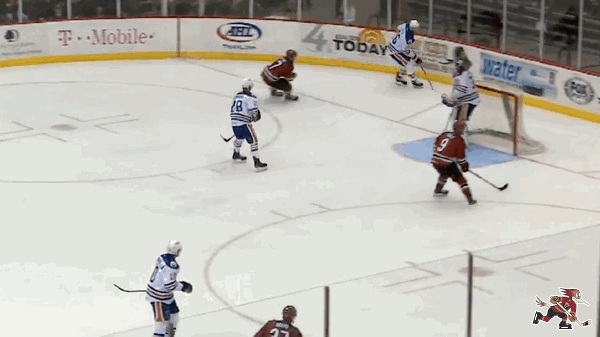 Strome's goal, his 20th of the season, tied a single-season franchise high, set by Christian Fischer in 2016-17. With the assist, Bunting registered his 30th point of the season; he's the fourth player on the roster to reach that mark this year.
Tye McGinn got the Roadrunners to within a goal, scoring his sixth of the season, when he fired a pass from Ryan MacInnis past Starrett.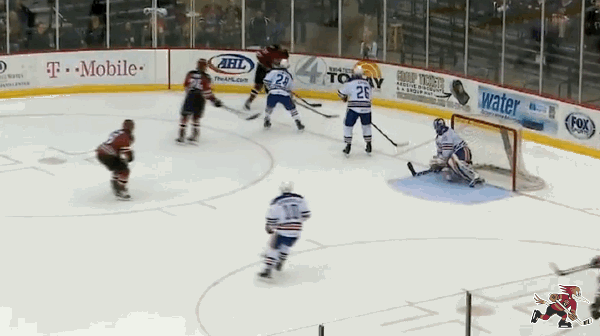 The Roadrunners would come within inches of tying the game during the final seconds, Mike Sislo hitting a pair of posts with Hunter Miska pulled from the net for an extra attacker.
Now with a record of 28-16-2-1, which calculates in as a .628 win percentage, the Roadrunners continue to occupy first place in the Pacific Division.
The team will continue its four-game home stand Friday night when they take on the San Antonio Rampage at Tucson Arena, where the puck is scheduled to drop just after 7:05 PM.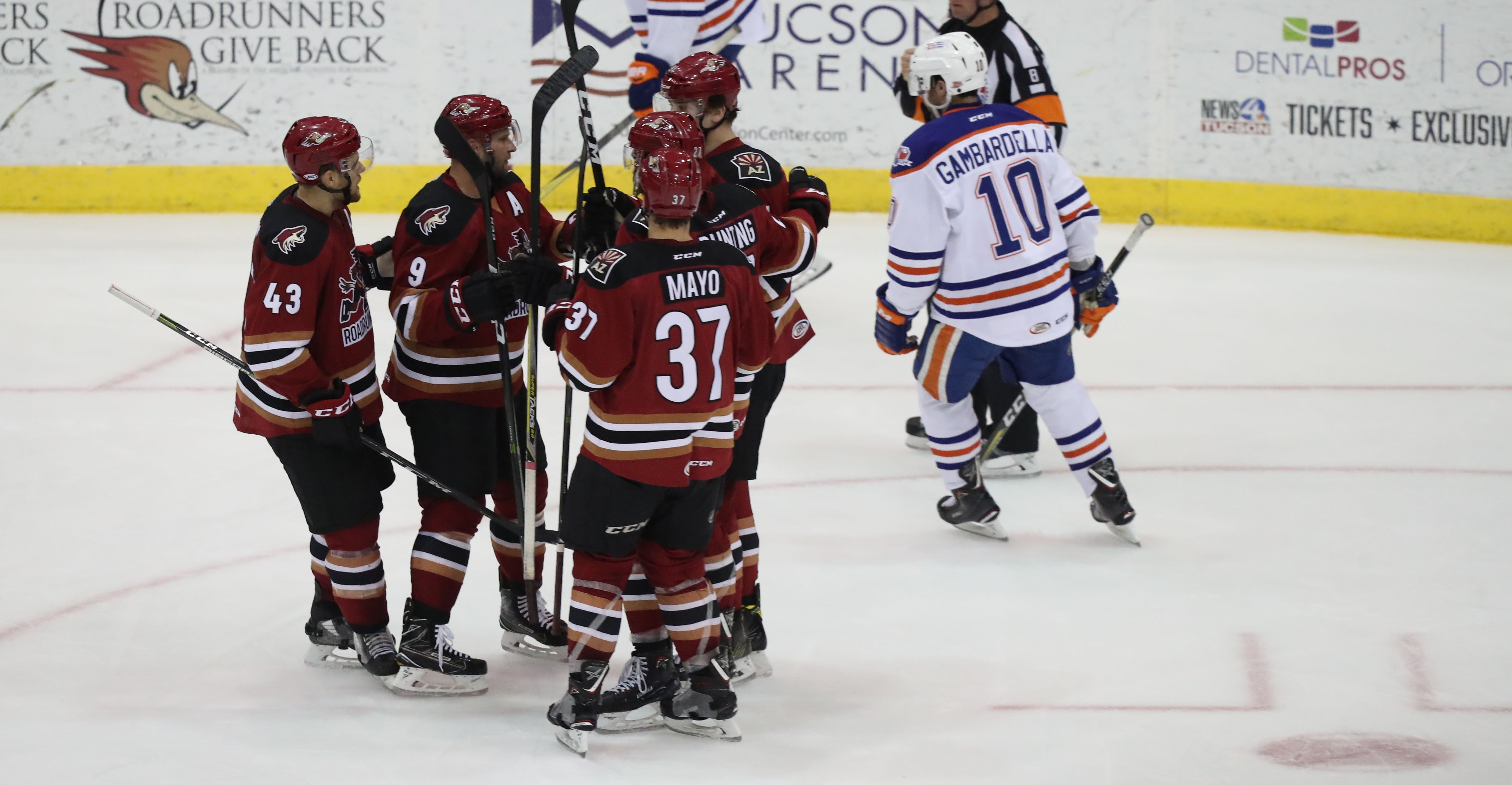 *Photos courtesy: Chris Hook & Kate Dibildox