Game Recaps
Roadrunners stingy on shots against in 4-3 loss to Stars
By: Alexander Kinkopf
March 10, 2018 9:14 PM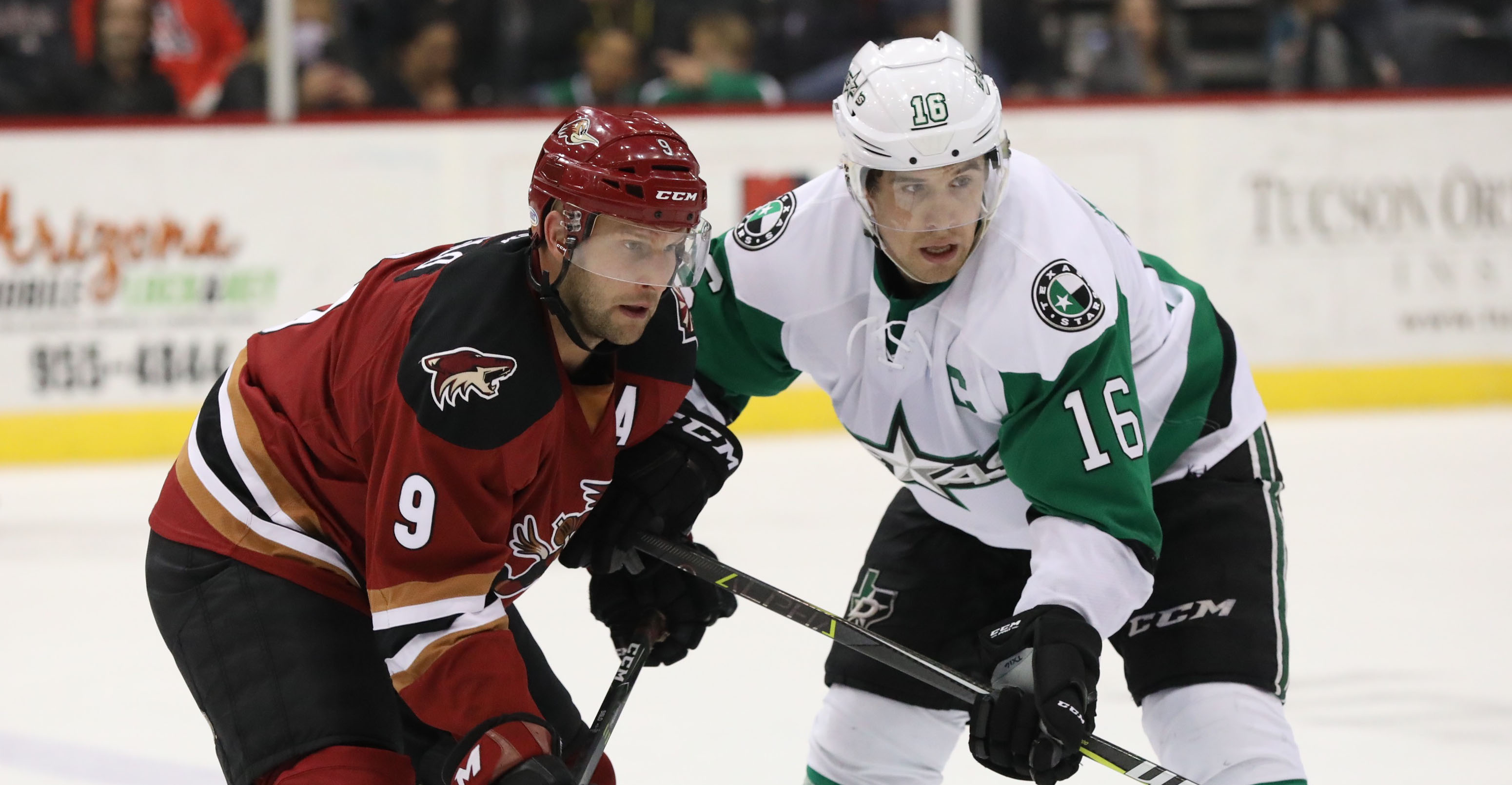 The Roadrunners, despite allowing a franchise-low 10 shots against, fell to the Texas Stars Saturday night at Tucson Arena, 4-3.
"I thought we played a good game, it was just an unfortunate outcome," Head Coach Mike Van Ryn said. "The same thing happened with San Antonio; we didn't give up many, and we didn't win."
Tucson was quick to strike, scoring its fastest goal of the season to open a game when Mike Sislo redirected his 19th goal of the campaign past Landon Bow to give the Roadrunners a 1-0 lead just 59 seconds into the affair.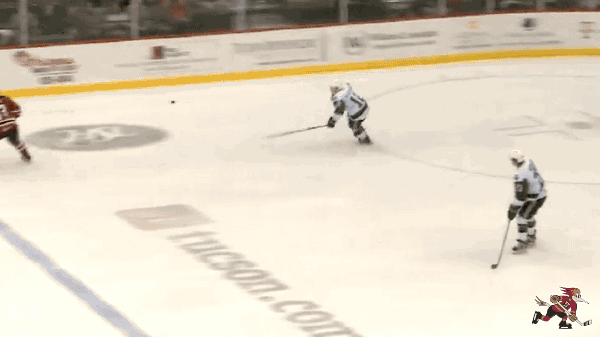 The Stars would record only one shot during the opening frame. They would, however, connect on their first two of the second period, scoring a pair in a 25 second span to take a 2-1 lead in the first minute of the middle frame.
"We had 45 bad seconds and that was ultimately the game," Van Ryn added. "We had two bad breakdowns and the puck ended up in our net."
"We gave them grade-A chances to start that period off and they capitalized on them," Tye McGinn stressed. "We can't let that happen, we've got to be ready. It doesn't matter if it's the first, second, or the third, we've got to be ready to play a full 60 minutes."
Texas upped its lead to 3-1 in the later stages of the second period, carrying a two-goal lead into the third.
Early in the third, Tye McGinn deflected home the Roadrunners' second goal of the evening, getting a piece of a Trevor Murphy point shot to cut Texas' lead to one.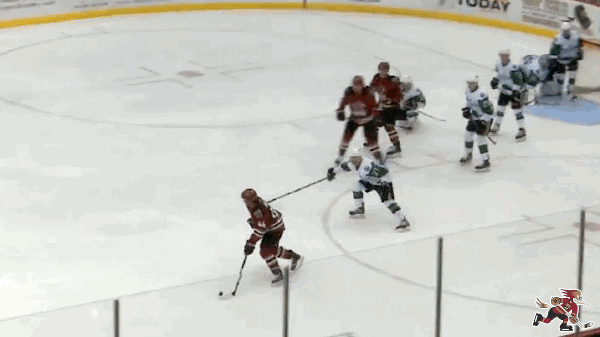 With 10:16 left to play, the Stars reclaimed a two-goal lead.
Hunter Miska was pulled following Texas' fourth goal. He stopped five of the nine shots he faced in 49:44 minutes of action. Michael Houser replaced Miska, making his first appearance of the season.
Mario Kempe inched the Roadrunners back to within a goal with 5:22 to play when he jammed home a Conor Garland back-door feed, netting his 12th of the season.
The Roadrunners failed to find the game-tying goal, falling to the Texas Stars for the first time in four meetings this season.
Michael Houser stopped the one shot he faced in 9:24 of relief of Miska.
The Roadrunners will begin a three-game road trip Wednesday night when they take on the Bakersfield Condors at Rabobank Arena, where the puck is scheduled to drop just after 6:30 PM PST.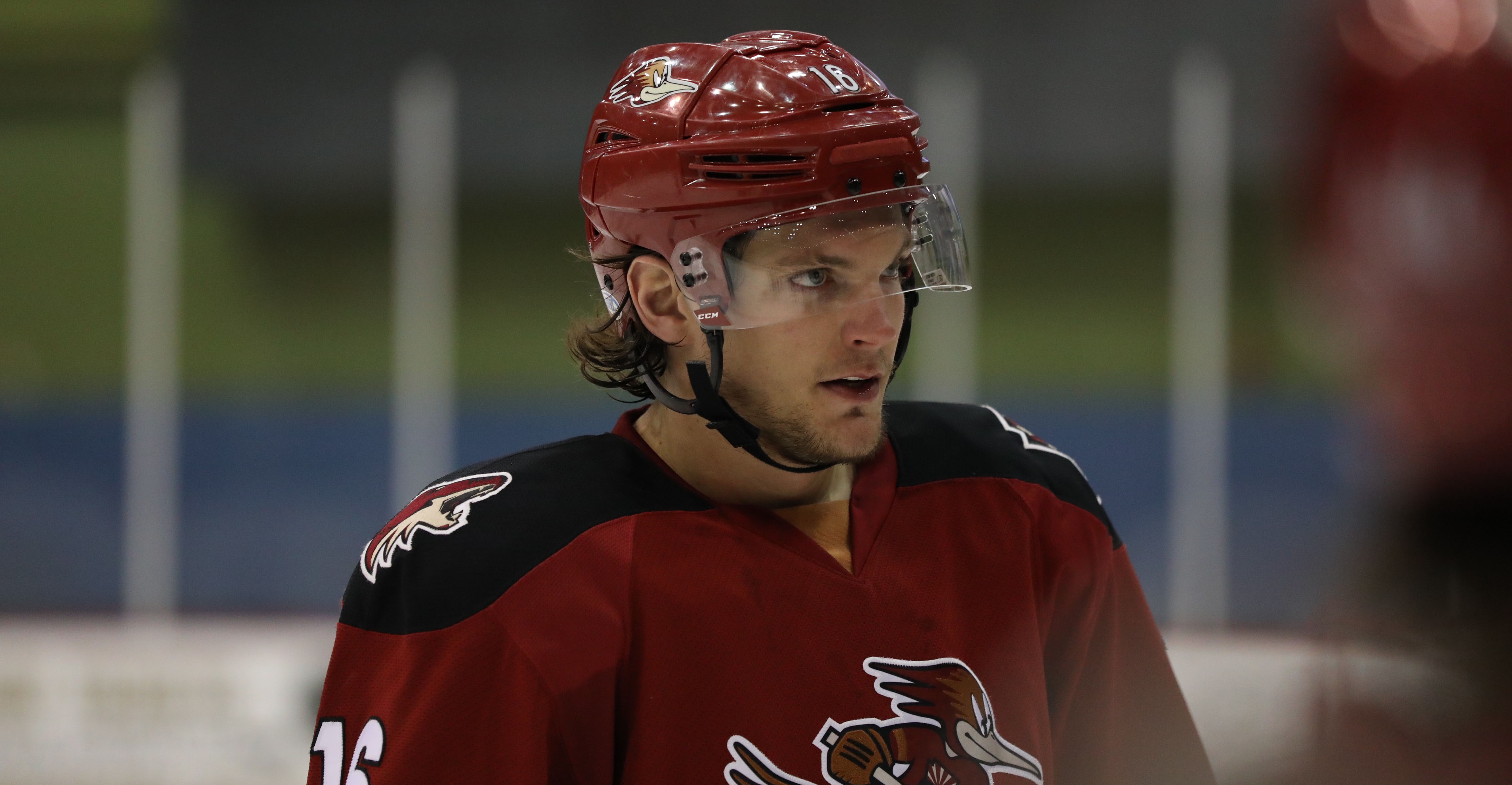 *Photos courtesy: Kate Dibildox