Game Recaps
Roadrunners post six to outlast Iowa Friday night
By: Alexander Kinkopf
March 30, 2018 7:21 PM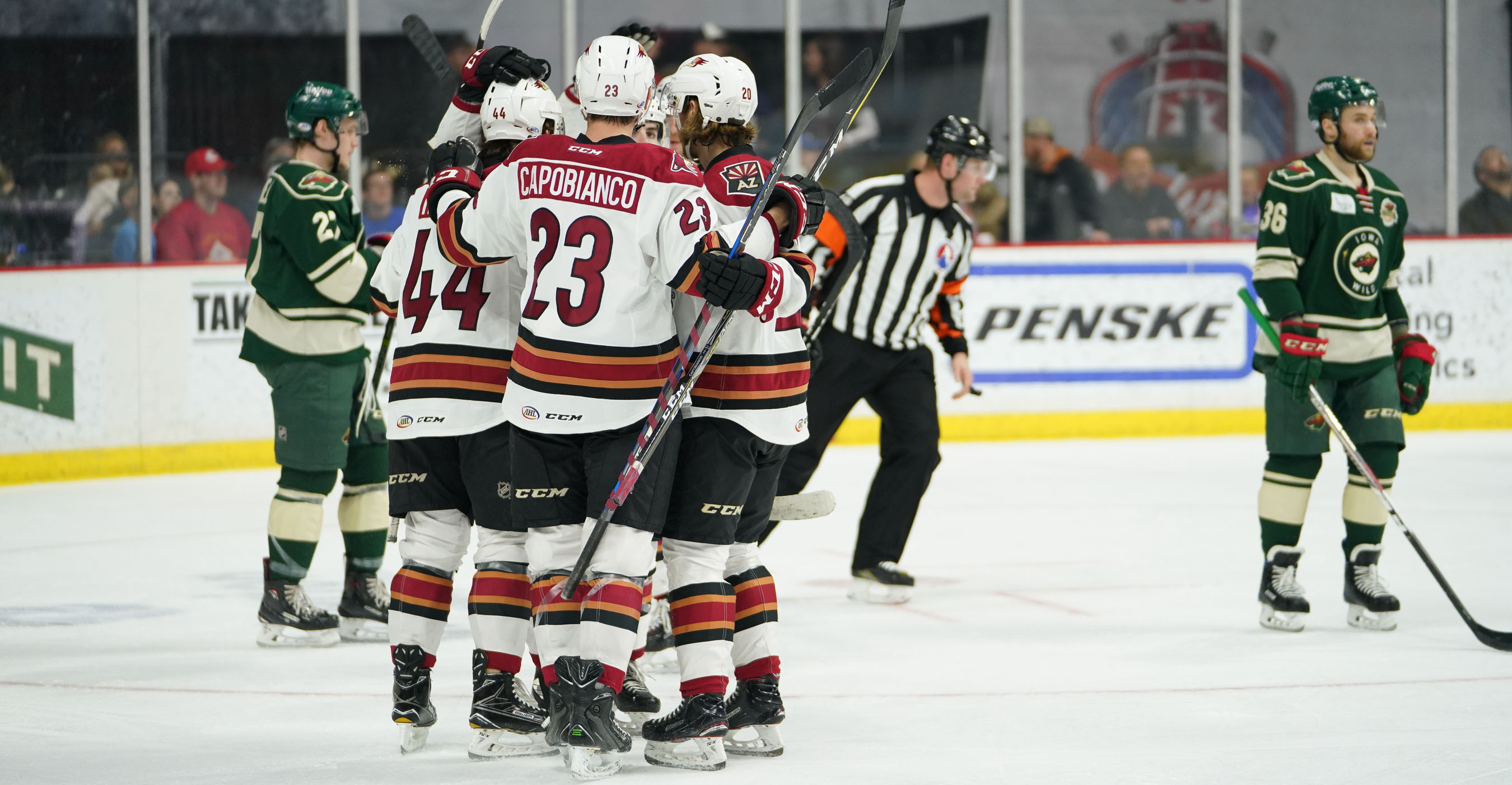 The Roadrunners matched a season-high mark for goals scored in a single game on Friday night, erupting offensively en route to a 6-4 victory over the Iowa Wild at Wells Fargo Arena.
The win chiseled the team's magic number to clinch a Calder Cup playoff berth down to three. Less than an hour later, the Stockton Heat's loss to the San Antonio Rampage lowered it to one.
Two scenarios can see the team secure a playoff spot on Saturday: a point earned against Iowa, or a San Antonio Rampage loss (of any kind) to the Stockton Heat.
After falling behind in the opening moments of play in Friday's affair, the Roadrunners burst out for three goals in a 3:47 minute span to take a 3-2 lead into the first intermission.
Michael Bunting registered Tucson's first goal, following up on a Kyle Capobianco shot that Iowa's Niklas Svedberg couldn't handle, scoring his 19th of the season just past the 10-minute mark of the opening frame.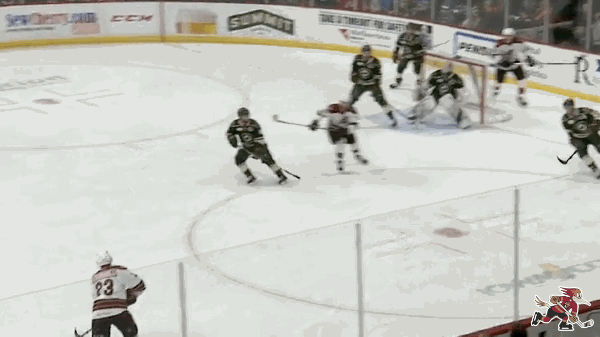 Just over two minutes later, and a mere nine seconds after Iowa's second goal of the night, Joel Hanley intercepted a clearing attempt, walked in alone, and utilized patience to net his second goal of the season, tying the game 2-2.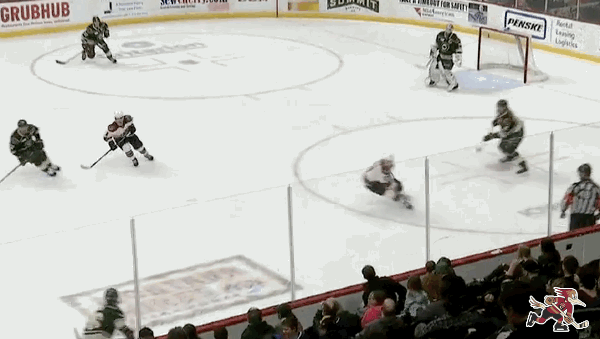 To finish off the flurry, Bunting netted his 20th goal of the campaign when Mario Kempe's shot from the left point grazed off of his pants and into the net, giving the Roadrunners their first lead of the night, 3-2.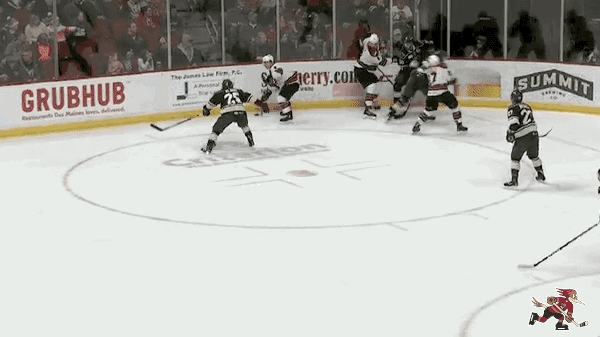 The Roadrunners were quick to strike in the second when Tye McGinn jammed home his eighth of the season after Tucson once again nixed an Iowa clearing attempt. McGinn's tally upped Tucson's lead to 4-2.
Iowa would score a pair of goals late in the second to tie the game.
Adin Hill was pulled following the second period. He surrendered four goals on 19 shots faced.
Kyle Wood gave the Roadrunners a 5-4 lead less than a minute into the third period, skating in and finding a hole with a wrist shot from the top of the right circle.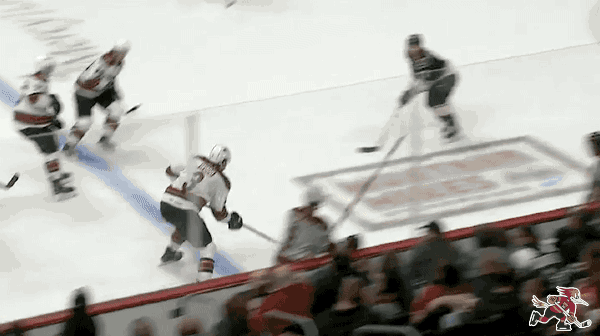 With under five minutes left to play, Lawson Crouse provided insurance, scoring his 10th goal of the season when he worked past neutral zone coverage and batted a fumbled puck out of mid-air and into the net.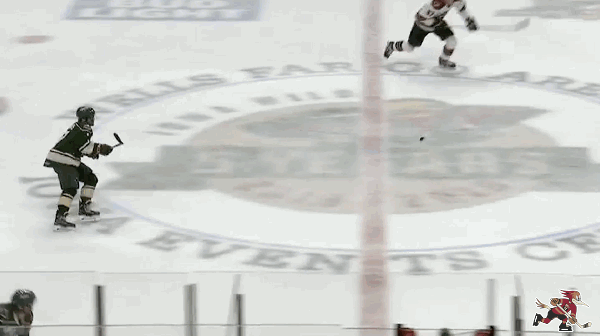 Hunter Miska stopped all 15 of the shots he faced in the third period to earn the winning decision in relief, his 20th win of the season. He has turned away 77 of the combined 78 shots he's faced in his last four appearance.
The Roadrunners will complete their four-game road trip Saturday night in a rematch with the Iowa Wild at Wells Fargo Arena, where the puck is scheduled to drop just after 4:00 PM PST.