Game Recaps
Roadrunners' wondrous regular season capped with 6-3 win
By: Alexander Kinkopf
April 14, 2018 10:50 PM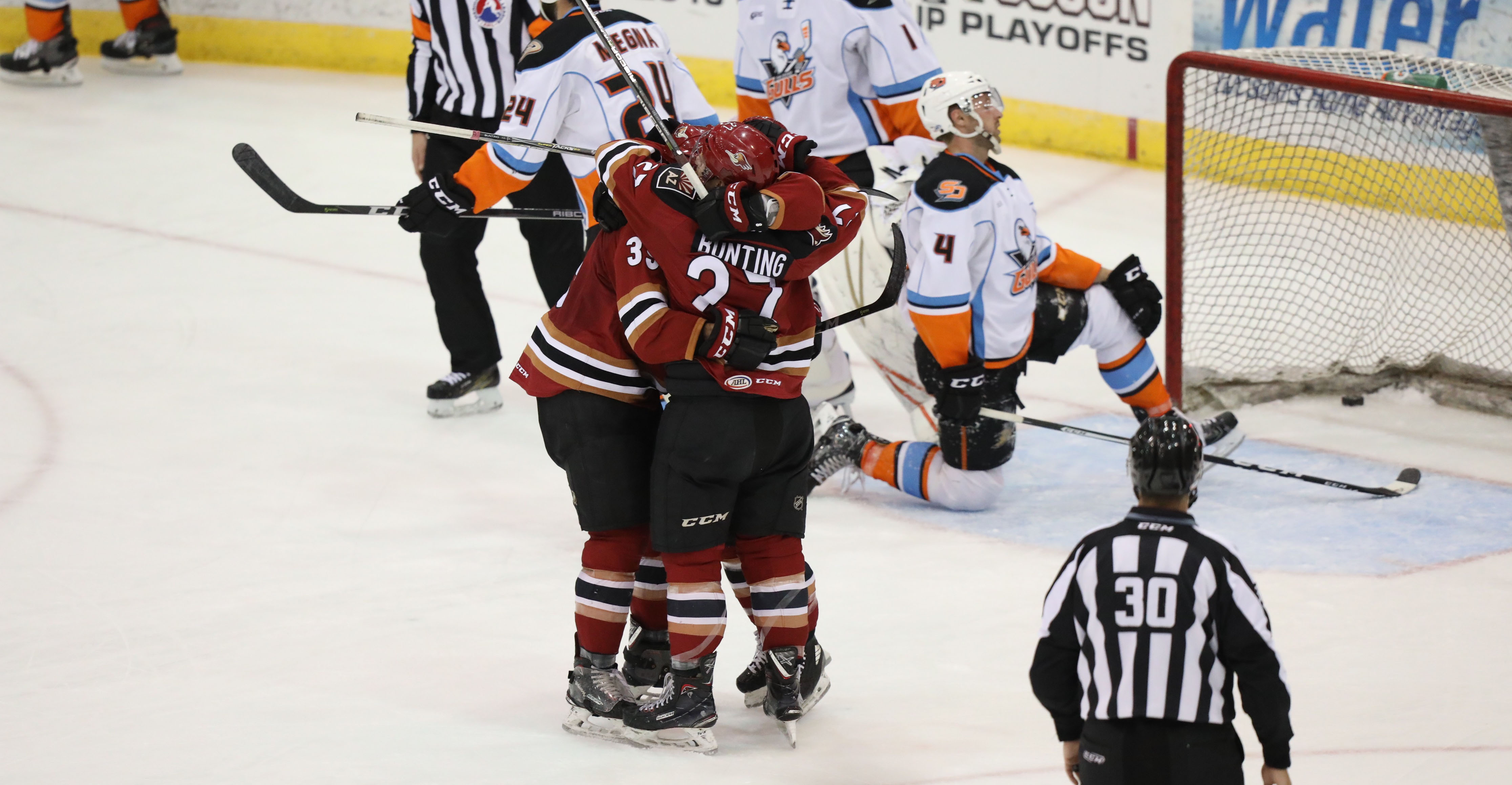 In fending off an opponent that had everything on the line, the Roadrunners finished their regular season in victorious fashion as 6,092 watched Saturday night at Tucson Arena, topping the San Diego Gulls by a 6-3 score.
Tucson's win eliminated the Gulls from playoff contention; the Roadrunners will face the San Jose Barracuda in a best-of-five Pacific Division semi-final series that will begin late next week.
Five players finished the night with multiple points.
"We played hard tonight," Tye McGinn said following the win. "We knew [the Gulls] were fighting for their lives tonight, but we came out hard, got the lead and continued to put the puck in the net."
Finishing their second season in the American Hockey League with three straight wins, the Roadrunners' final record reads as 42-20-5-1.
Tucson jumped out to an early lead courtesy of a pair of first period goals from Lawson Crouse and Michael Bunting. Crouse's goal, his 15th of the year, extended his point streak to eight games.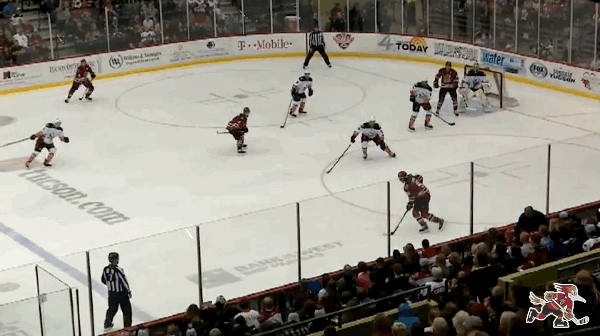 Jordan Gross registered his first pro point with the secondary assist on Crouse's marker.
Just over two minutes into the second, Tye McGinn increased the Roadrunners' lead to 3-0, when he beat San Diego's Reto Berra with a wrist shot from the top of the slot.
San Diego responded with a goal midway through the second. The Roadrunners entered the third with a 3-1 lead.
The teams traded goals in the final frame, going back-and-forth to see the Roadrunners maintain a 5-3 lead with just over three minutes to play.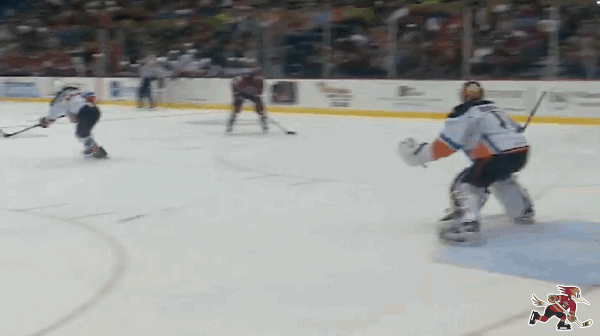 Trevor Cheek all but secured the Roadrunners' win with an empty net goal with :58 seconds left on the game clock.
For the first time since November 22 & 24, the Roadrunners won consecutive games on home ice.
"Going into the playoffs with three straight wins and feeling good about yourself is huge for confidence," Michael Bunting said. "You can just ride that confidence through the playoffs, and I think that's what we're trying to do right now, so let's just keep it rolling."
Five players: Jordan Gross (2A), Trevor Cheek (2G), Zac Larraza (1G, 1A), Michael Bunting (1G, 1A), and Trevor Murphy (2A) finished the night with two points apiece.
The schedule for the first round of the Calder Cup playoffs will be released on Sunday.