Game Recaps
Series evened as Roadrunners suffer 6-3 loss to San Jose
By: Alexander Kinkopf
April 21, 2018 9:51 PM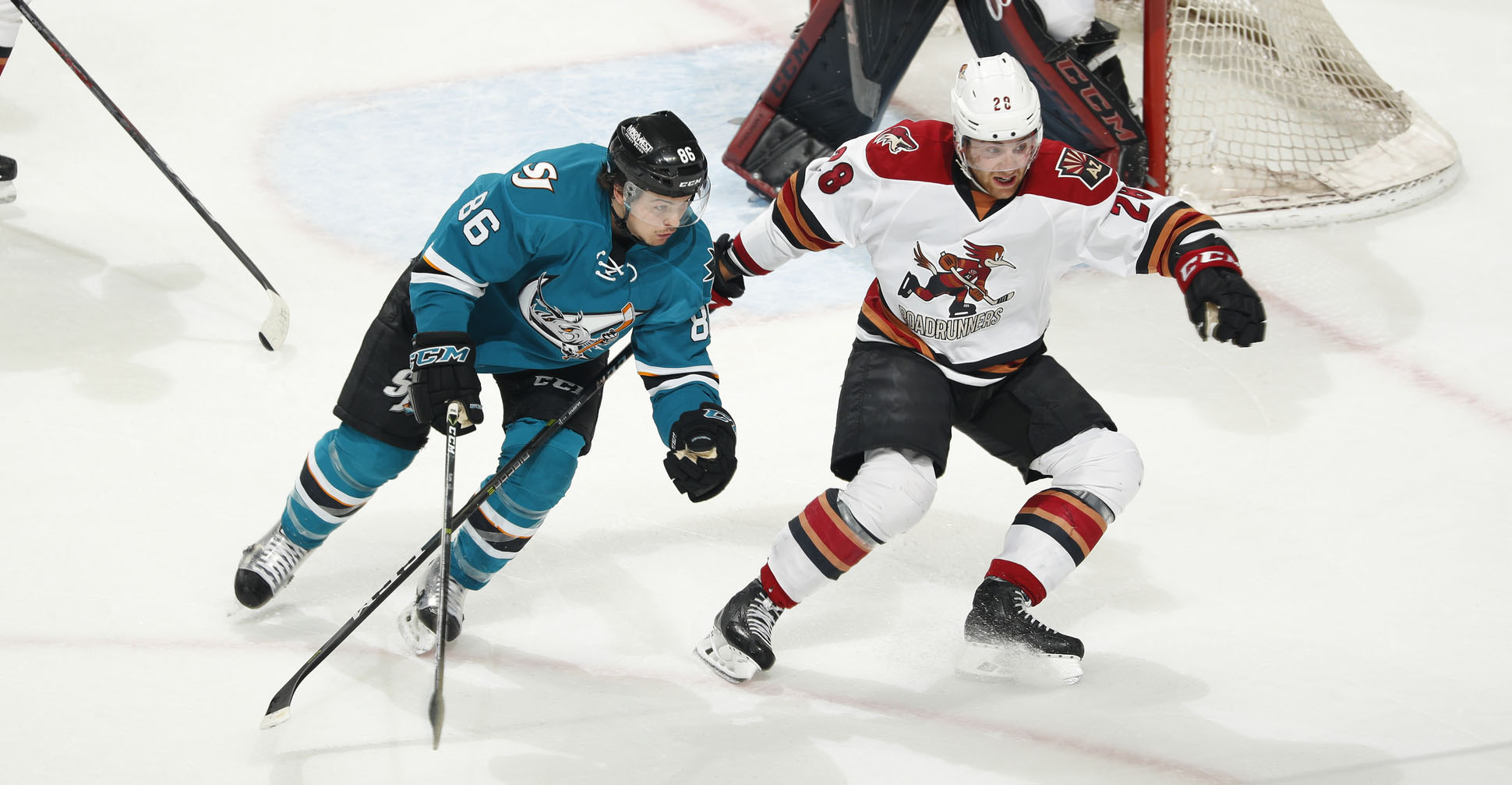 The Roadrunners fell to the San Jose Barracuda by a 6-3 count in the second game of the teams' Pacific Division semi-final series Saturday night at the SAP Center.
San Jose struck for three unanswered goals in the third period.
"It was tough to get a groove going," Head Coach Mike Van Ryn said. "We've got to get a little firmer in some of these battles, a little stronger in some of these battles, and that would eliminate a lot [of our troubles] right now."
The series, now tied 1-1, shifts back to Tucson Arena for the duration, with game three scheduled for Wednesday night at 7:05 PM.
Just over a minute into Saturday's affair, the Barracuda opened the scoring, Rudolfs Balcers giving the Barracuda a 1-0 lead – San Jose's first of the series.
Dylan Strome responded with a pair of markers in a 1:58 span to give the Roadrunners a 2-1 lead, scoring his second and third playoff goals.
Strome's first tally of the night was initiated by a turnover created from pressure put on by Conor Garland in the offensive zone. Strome, after jumping on a loose puck, entered the slot and beat Antoine Bibeau high to the glove side.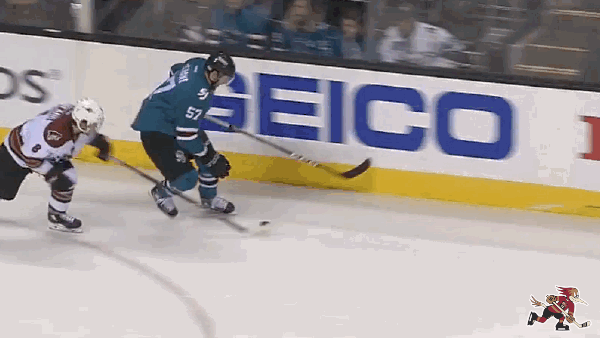 Less than two minutes later, Strome let go of a shot that deflected off of a Barracuda defender and past Bibeau for his second tally of the evening.
"I felt good out there," Strome noted in recollect. "Obviously it was nice to get a goal early, I thought [Kempe] had a great game, he's easy to play with, and [Garland] was creating turnovers like he usually does."
The Barracuda, following Strome's outburst, countered with another two goals, taking a 3-2 lead into the first intermission.
With just over 13 minutes left to play in the second, Mario Kempe tied the game 3-3, burying a Carter Camper feed to net his first goal of the postseason.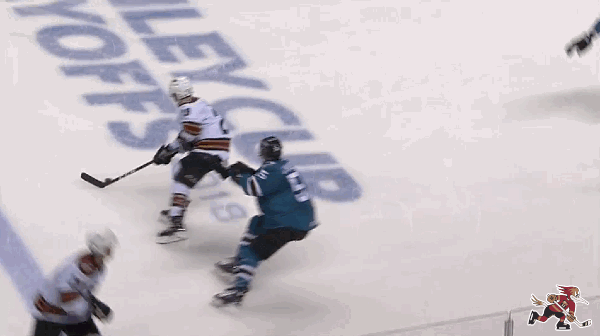 The Roadrunners entered the third period tied; they posted a 15-4-3-0 record during the regular season when deadlocked after 40 minutes.
San Jose took a 4-3 lead 3:45 into the third, and added two more goals, including an empty-netter, to secure a 6-3 victory. Rudolfs Balcers finished the night with four points (2G, 2A) for the Barracuda.
The Roadrunners took a combined 32 minutes of penalties in the loss.
"A big part of playing in the playoffs is keeping your emotions in check and sticking to the game plan, and I don't really think we've done our best at doing that," Van Ryn added.
The teams will meet for Game 3 on Wednesday night at Tucson Arena, where the puck is scheduled to drop just after 7:05 PM.