Game Recaps
Series tied as Roadrunners drop Game 2 to Texas
By: Alexander Kinkopf
May 04, 2018 10:37 PM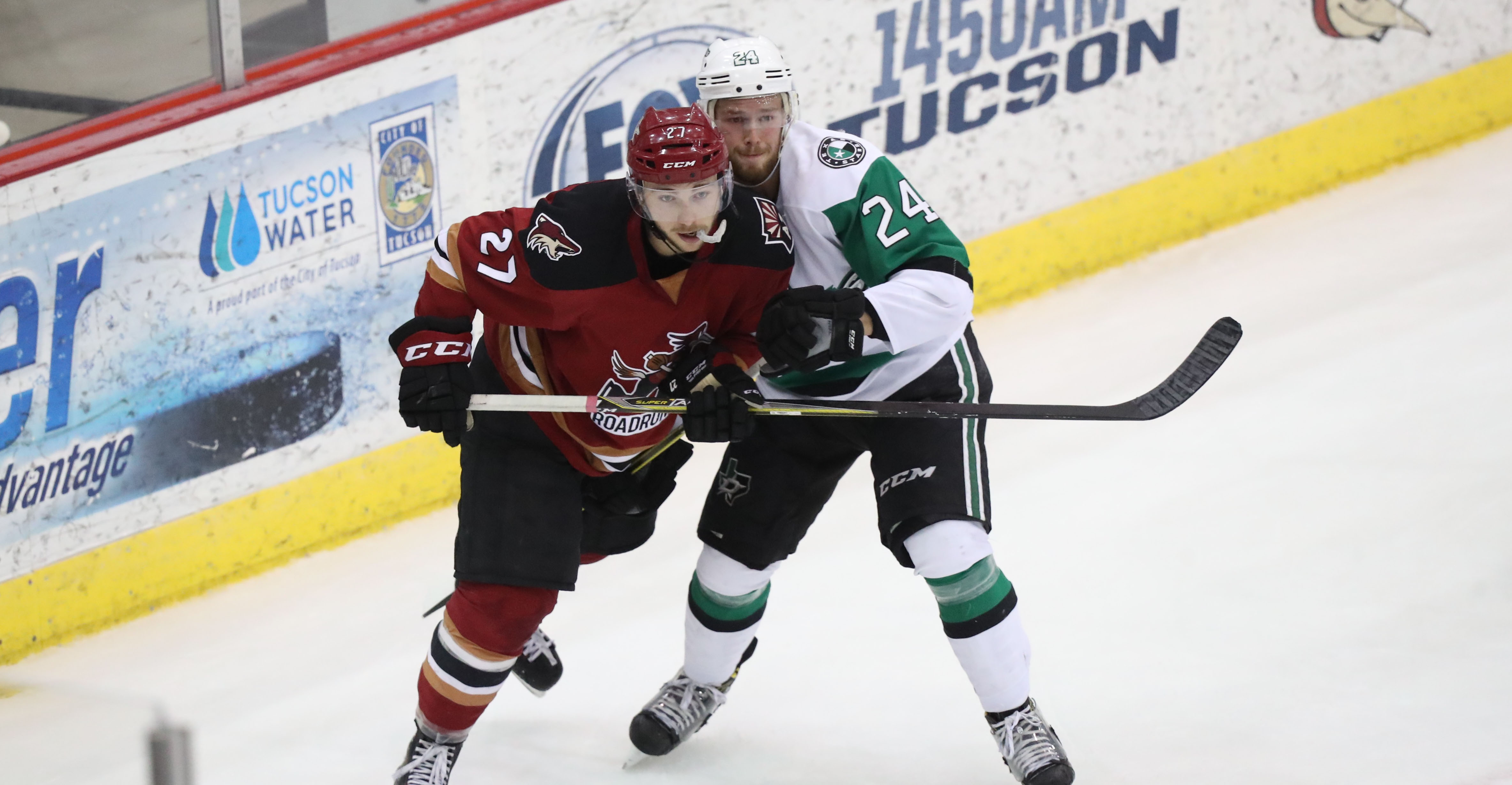 The Roadrunners dropped Game 2 of their Pacific Division Finals series against the Texas Stars by a 4-1 count Friday night at Tucson Arena. The best-of-seven bout between the clubs is now tied at one game apiece.
Texas potted a pair of empty net goals in the waning moments of regulation; the final score not particularly indicative of a game the Roadrunners came within a shot of extending to overtime.
Tucson, facing a two-goal deficit entering the third period, made a valiant comeback effort with 19 shots in the final frame, getting to within a goal before the Stars opened the floodgates when Adin Hill was pulled for an extra attacker.
"We were pushing, we were playing the right way, we were playing quick and guys were determined, they were running their routes," Head Coach Mike Van Ryn said of the team's third period performance. "I think that was the first time I really saw our power play really put some passes together and get some good quality chances toward the net."
The Stars built a 2-0 lead with a pair of goals late in the first period from Sheldon Dries and Curtis McKenzie, forcing the Roadrunners to play from behind at home for the first time all postseason.
To open the second, the Roadrunners were called for four minor penalties in a 4:58 span, but were able to kill off all of them, including a combined 1:30 of five-on-three disadvantage.
"In a weird way, the positive was that we got through all of those kills," Van Ryn said. "Normally teams die after you're given that many kills, and our guys stuck with it, I thought we played real well after the penalties were over, we generated some good chances, and I thought we were skating a lot more at that point, we've got to try and start the game that way to give ourselves a chance."
The Roadrunners responded with a heavy third, getting results from a Lane Pederson goal to cut the Stars' lead in half with 11:33 left in regulation.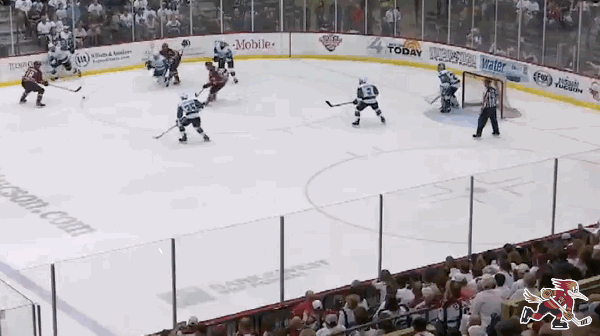 Pederson's goal, his third of the playoffs, was netted via a wrist shot from the top of the slot through traffic.
Despite additional pressure in Texas' zone, Tucson was unable to find a second goal.
Adin Hill was pulled with 1:25 left on the clock; the Stars capitalized for two empty net goals.
"We dug ourselves into a hole early on and kind of let it get out of hand," Pederson said in recollect. "We've got to be ready to start out of the gates and right from the get-go, we'll watch the video and come back ready to go on Monday."
The teams will meet for Game 3 on Monday night at the H-E-B Center at Cedar Park, where the puck is scheduled to drop just after 5:00 PM MST.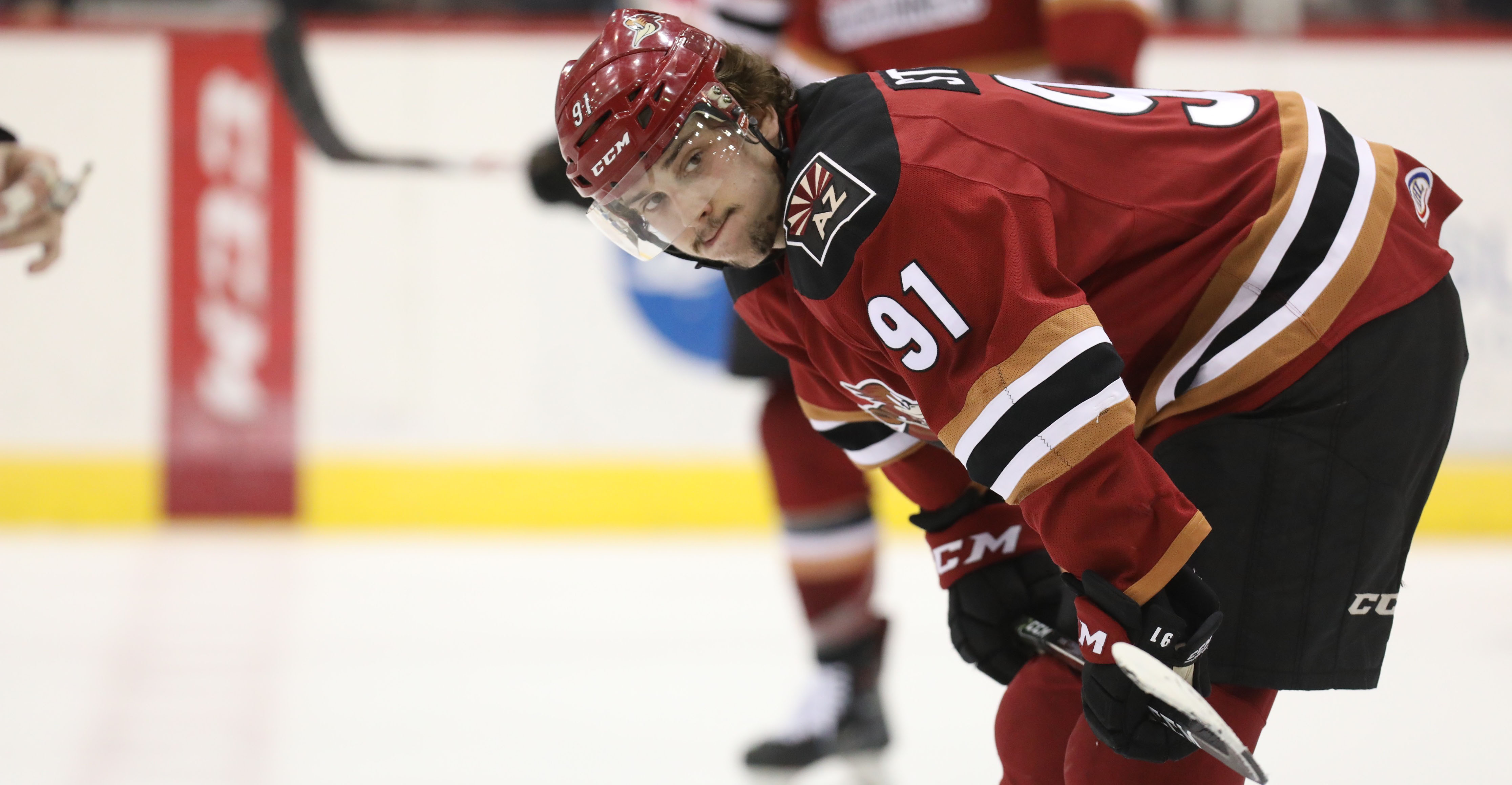 Photos courtesy: Chris Hook & Kate Dibildox