NEWS & STATS
'Business as usual' for Roadrunners heading into Friday night
By: Alexander Kinkopf
May 10, 2018 5:44 PM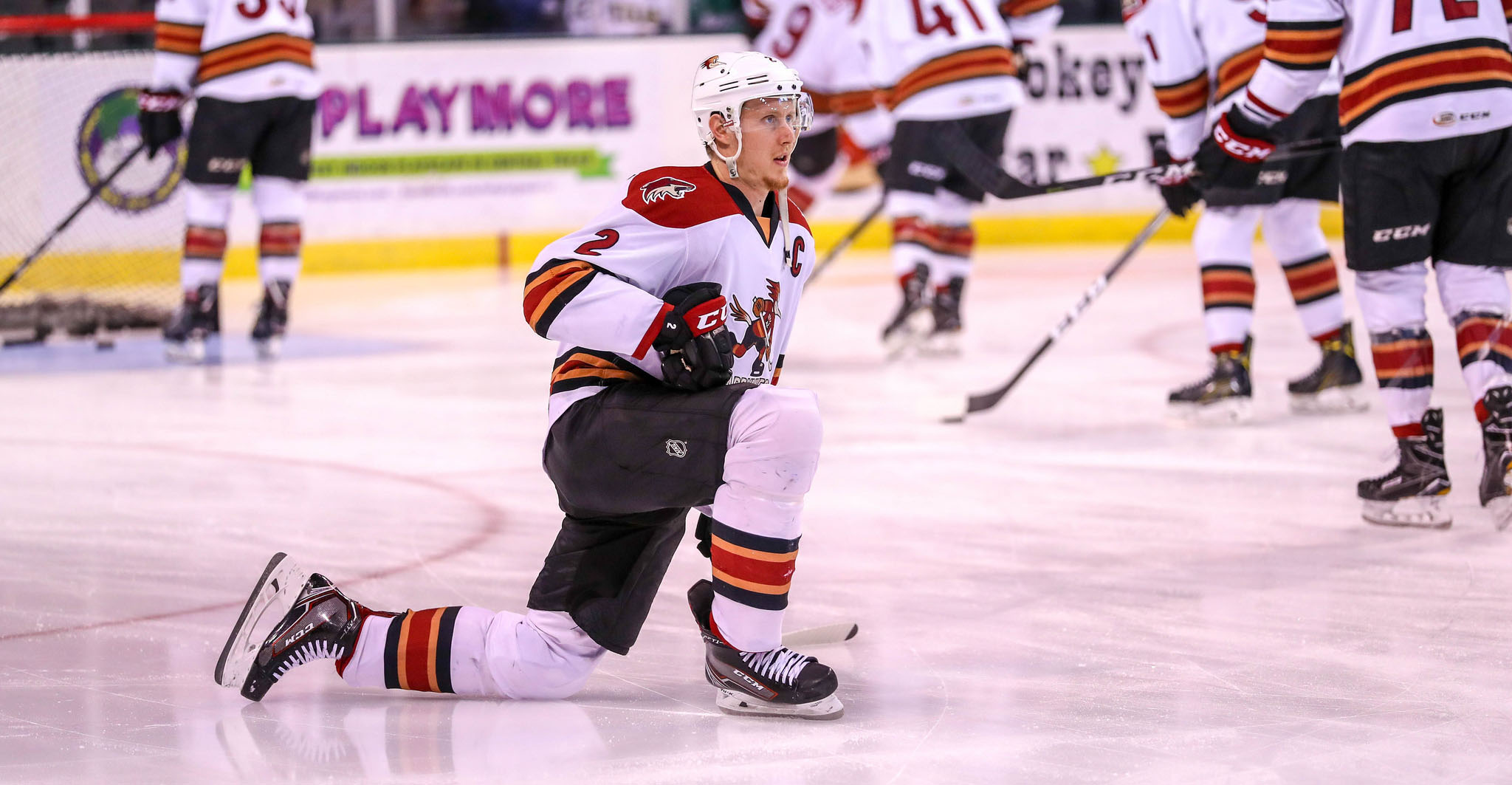 You keep going. There is no magic formula, nor is there upheaval to routine.
The Roadrunners will need to win Friday night to keep their season alive, to force their Pacific Division Finals series back to Tucson, to swing a little momentum in their direction.
It's just one game.
If there's panic, if there's worry, it isn't evident. What it all boils down to, really, is the next performance, which is exactly how they've approached the 76 games they've played since the first week of October with a segmented, individualistic, fine-tuned focus.
"You just attack the day that's in front of you, it starts with [Friday]," team captain Andrew Campbell said. "It's just doing anything to make sure that we come out with energy and focus [for Game 5], and it just starts with one. If we get one, the ball starts rolling, and we head back home and take care of business there."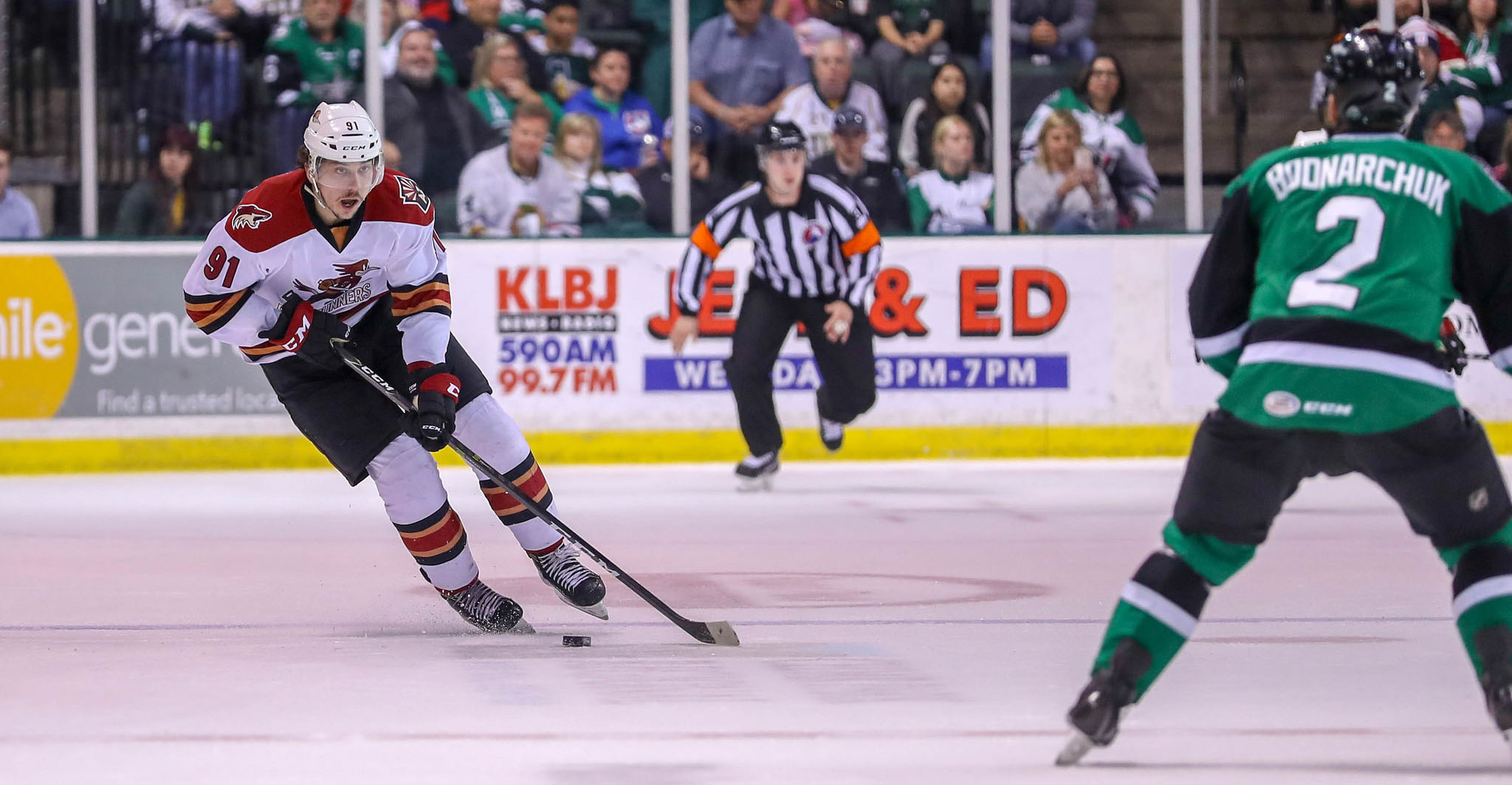 There will be no drastic changes, no distress-driven reactions before the puck drops. Friday's itinerary for the players and personnel will likely replicate their many game days of yore.
"Our game plan doesn't change," Head Coach Mike Van Ryn noted firmly. "When we execute what we want to do, we're good, and when we get away from it and test the waters, things aren't so good for us. You just keep going, we're getting chances, it's just not going in right now, we've got to get more pucks and more guys to the net, that's all you do."
Wednesday's loss marked just the second time this year the team dropped three consecutive games, never have they lost four-straight.
They've strung together winning streaks of three or more games on nine occasions during the season, including once during the playoffs.
"We've got to win one – and hey, they've won three in a row and we can do the same," Van Ryn added. "We've just got to find a way to win one game in here, and then we're back in our own barn for two."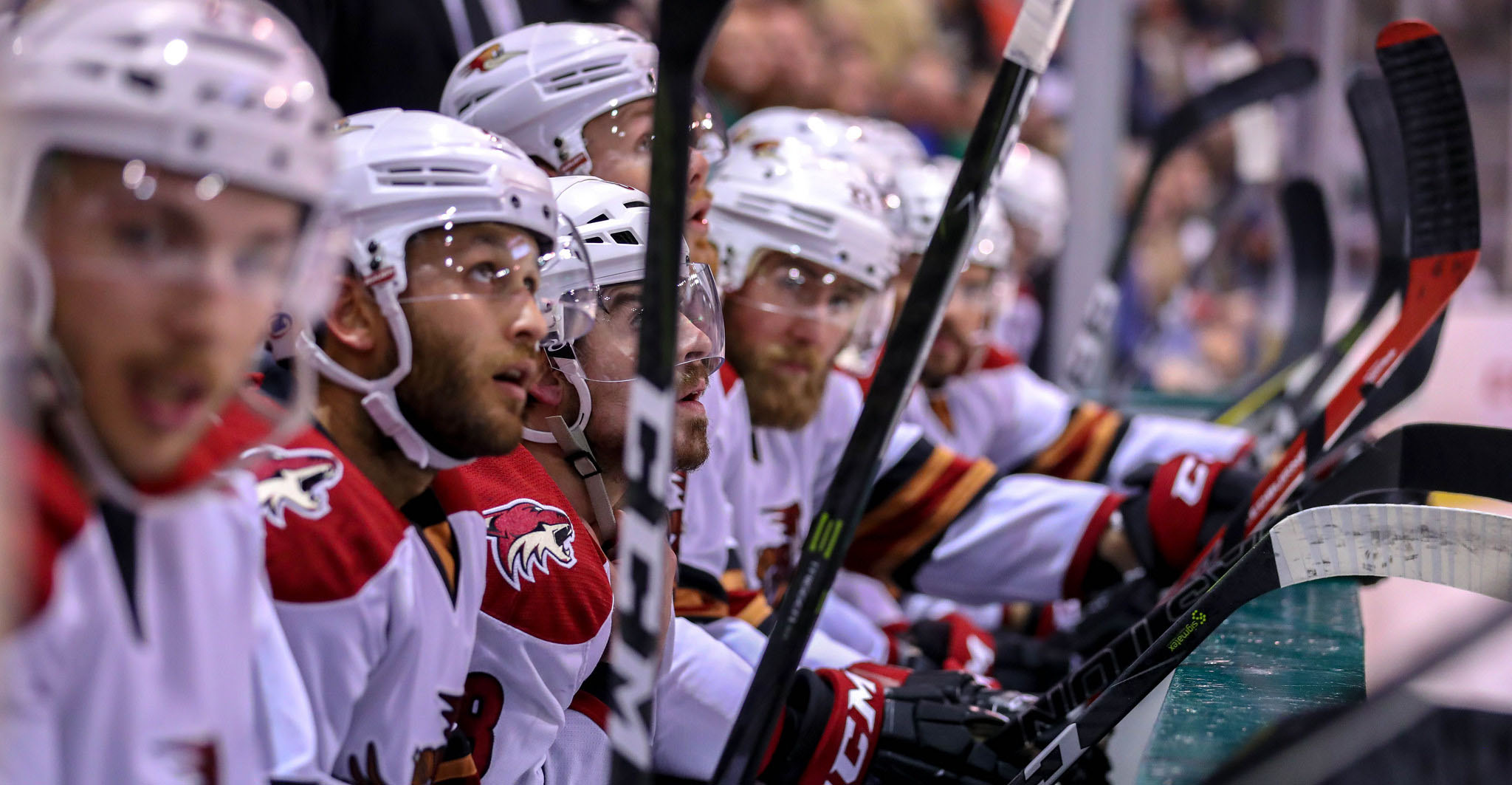 Carter Camper, who played in his 50th-career Calder Cup playoff game Wednesday night, was a member of a 2013 Providence Bruins club that, after falling behind 2-0 in a best-of-five series to the Hershey Bears, staved off elimination with three consecutive wins to advance.
"The momentum of a game or a series can change quickly, so we've just got to focus on winning one game, then we reset and go back home and utilize our home ice advantage," Camper said in response to the team's situation. "Obviously it's been done before. We've been a good team the whole year; we've just got to find a way to win this next game."
For a club that won all but 10 of its regular season road games, where poise, performance, and composure in hostile confines became a staple of team identity, the task at hand is an obvious one – and one, that if completed successfully, not only guarantees a tomorrow, but brings them home.
"This thing's far from over," Campbell expressed. "It starts with one game Friday night, and if we win Friday night, we get the ball rolling our way, get back home and get our crowd behind us, and anything can happen from there."
Right now, there is a tomorrow, and in the playoffs, that's all you can ask for.
"There's no panic," Van Ryn voiced in a collected manner. "We're confident in our group, we've won a lot of games this year, a lot of big games."
Friday night falls under the 'big game' category.
"It's business as usual."