NEWS & STATS
Good Morning, Tucson: On The Line
By: Alexander Kinkopf
May 11, 2018 9:19 AM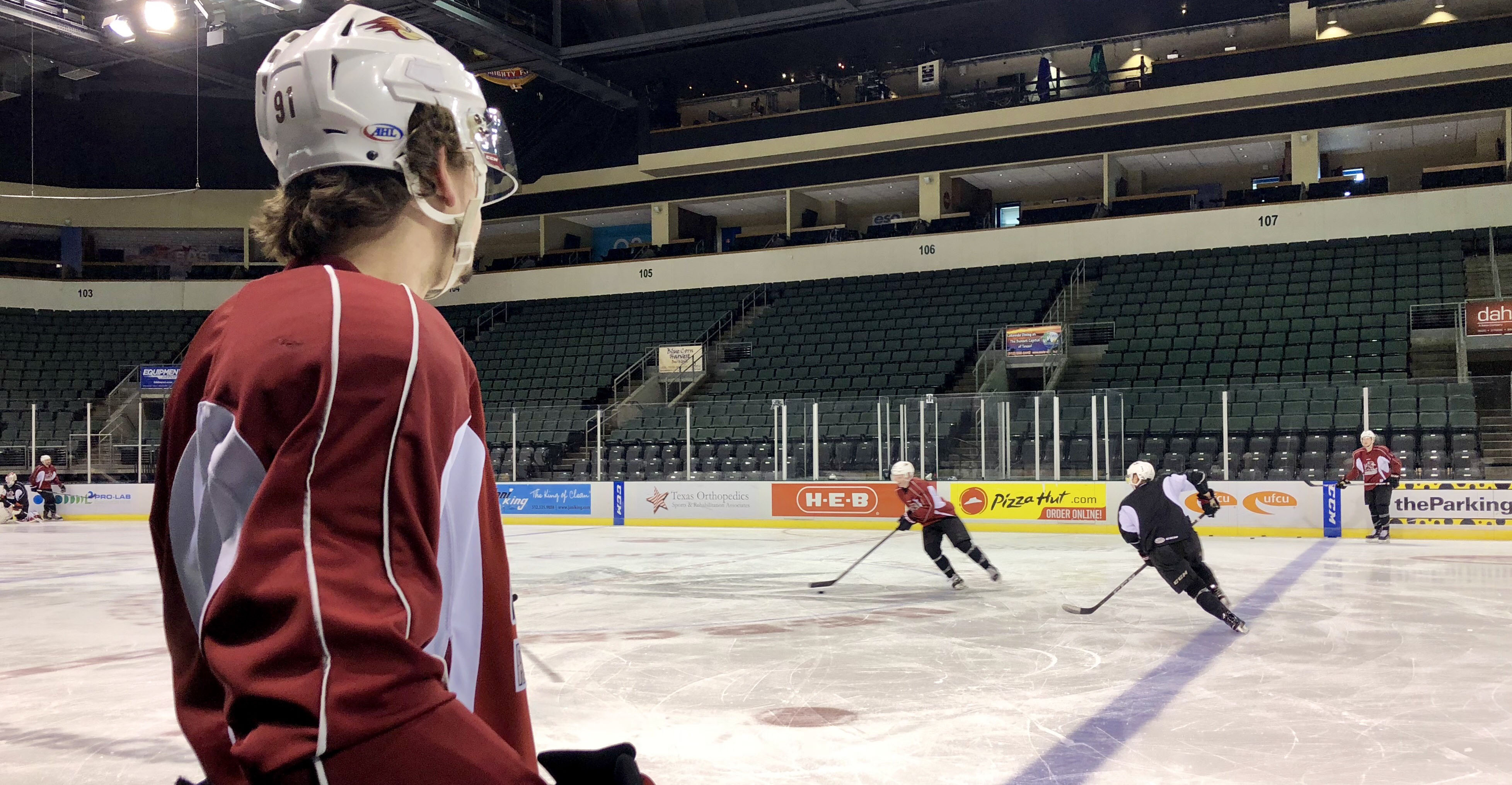 Good morning from the H-E-B Center at Cedar Park, and good morning to the first 'must-win' scenario of the season.
Members of the team took the ice shortly before 11:15 AM for a morning skate ahead of tonight's Game 5 of the Pacific Division Finals, which is set for a 7:00 PM start (5:00 PM MST).
The team's approach leading into the evening hasn't been anything out of the ordinary. "Our game plan doesn't change," Mike Van Ryn noted immediately following Game 4.
While it's strictly a 'one game at a time' approach for the Roadrunners right now, there is some solace in knowing that 18 teams in American Hockey League history have overcome 3-1 series deficits to win, most recent the Wilkes-Barre/Scranton Penguins in 2013.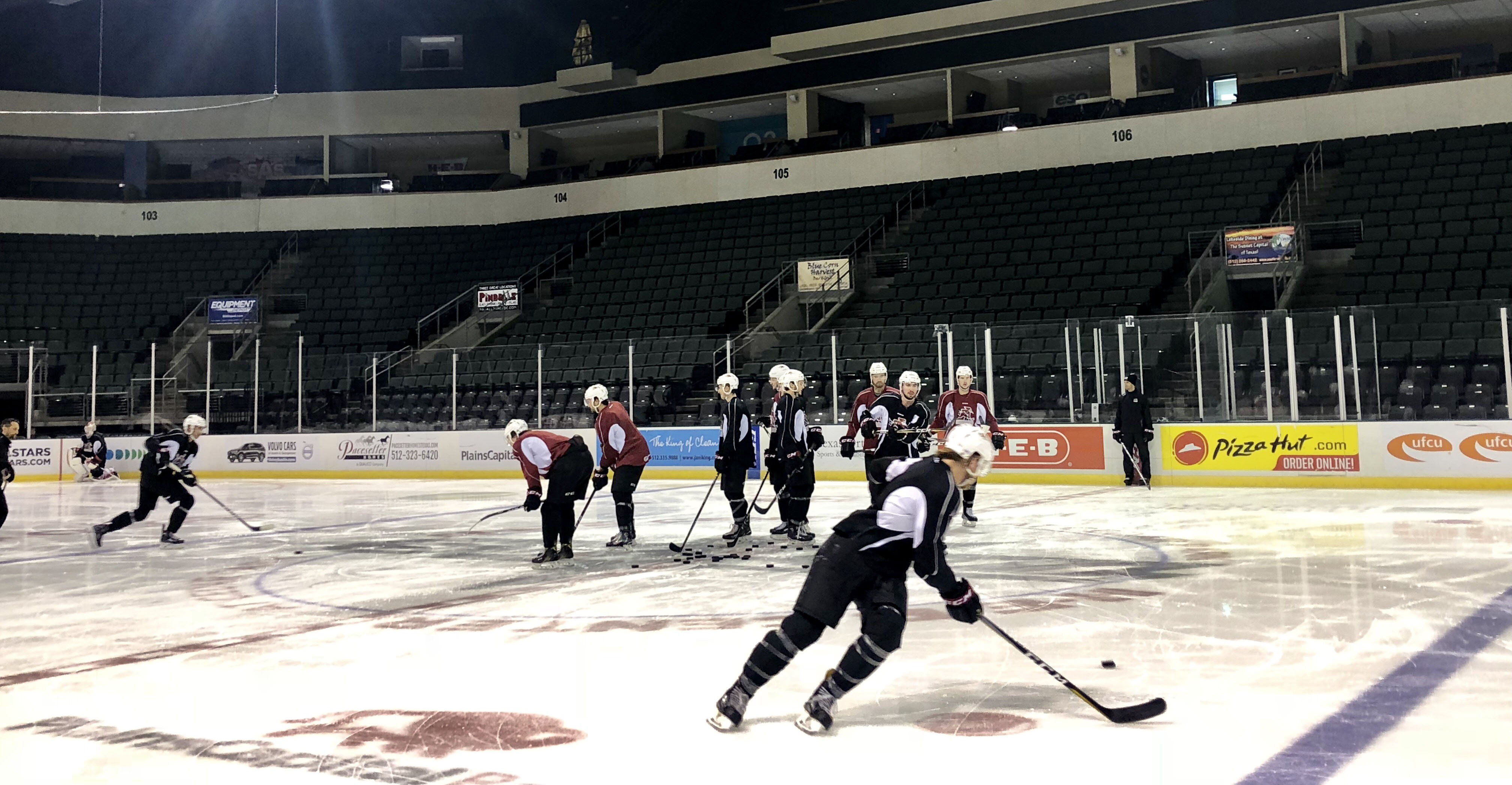 Not once this season has Tucson lost four straight games. For elimination to ring true tonight, the Stars will have to hand the Roadrunners their first quad-consecutive losing streak of the season.
Wednesday night's defeat served as just the Roadrunners' second three-game skid of the year, the first instance coming during a span of games played from December 9 – 13.
Forward Lane Pederson shared a few thoughts following the morning skate:
Lane Pederson, on the 'get one win' mentality:
Definitely with where we're at, we've got to just take it one game at a time here. We've been a good road team all year, so we've just got to do our job here tonight, come in and get one, and head back home and take care of business there.
Pederson, on the importance of scoring the first goal:
You never want to start behind the eight ball and be chasing, so it would be nice to get the lead early tonight, play with the lead, and hopefully build off of it. I think the first goal is huge, they've done a pretty good job throughout the series of getting the first goal on us, so hopefully we can make sure we get it tonight.
Pederson, on if playing from behind has made the series difficult:
They've done a really good job, their goalie has played great and their defense has done a good job of shutting things down and keeping things to the outside, but that's on us as forwards to get to the net to make it tough on McKenna and providing our defense with some sticks to shoot at. I think if we get to the net tonight, cause a little more traffic, then there's no reason we shouldn't be able to put a few in.
Pederson, on the team's 'business as usual' approach:
That's the only way you can look at it, it's one game at a time. We've had big games this year that we've needed to win, and we know that we need to win this one. Obviously the stakes are a bit higher tonight, but it's just another game, and we've got to do our job.
More to come from the H-E-B Center.