NEWS & STATS
Memorable Moments: 'Overtime Heroes'
By: Alexander Kinkopf
June 12, 2018 1:35 PM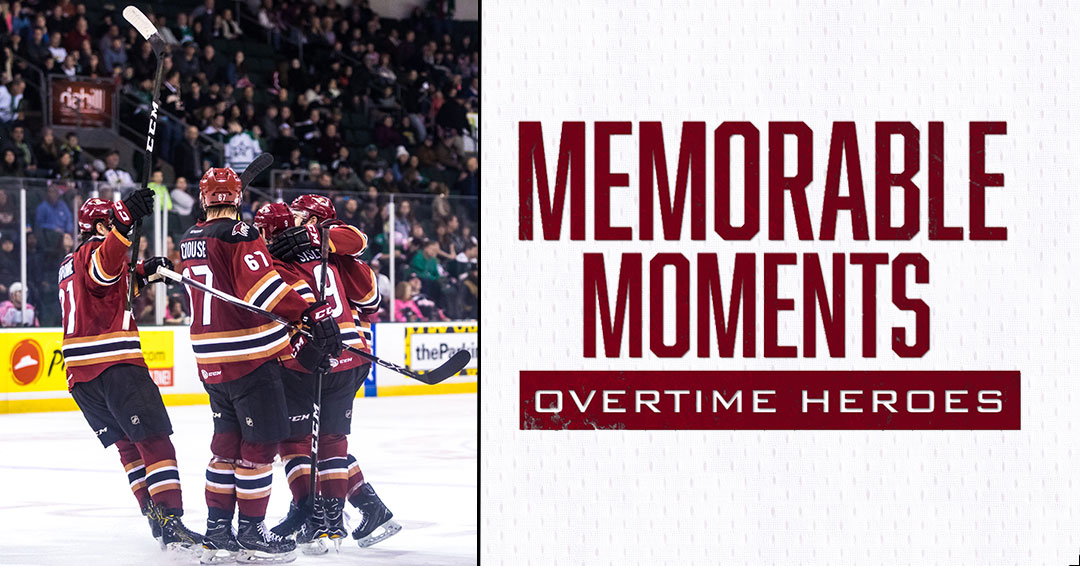 Often finding ways to earn the upper hand in close contests, the Roadrunners earned points in 26 of their 34 one-goal games played.
Half of their regular season games were decided by one goal, while one-quarter of them, 17, required overtime. This is where the team separated itself from clubs trailing close behind during the second half of the season, where they earned those highly coveted extra points to finish the campaign atop the Pacific Division and Western Conference.
The Roadrunners' 10 overtime wins were the second-highest total in the American Hockey League. 28 of their 90 standings points were earned in games that required more than 60 minutes of play.
Lengthy and low-scoring was the theme for most of their post-regulation affairs, six of their 10 overtime wins coming by 2-1 counts, including a run of three consecutive 2-1 overtime wins in a single week.
10 of the Roadrunners' 20 games played from January 19 to March 14 extended past regulation. They went 8-2 in those situations, including their only shootout win of the season
over the San Jose Barracuda on February 5
.
Mike Sislo, who led the team scoring seven game-winning goals during the regular season, buried three of them in overtime, each of which secured 2-1 victories.
Aside from Sislo, the Roadrunners received overtime game-deciding goals from Mario Kempe (2), Nick Merkley, Dylan Strome, Lawson Crouse, Ryan MacInnis, and Dakota Mermis.
Carter Camper finished the campaign with one overtime goal to his name, it ironically coming against the Roadrunners while he was still a member of the Cleveland Monsters three months prior to his trade on November 3 at Tucson Arena.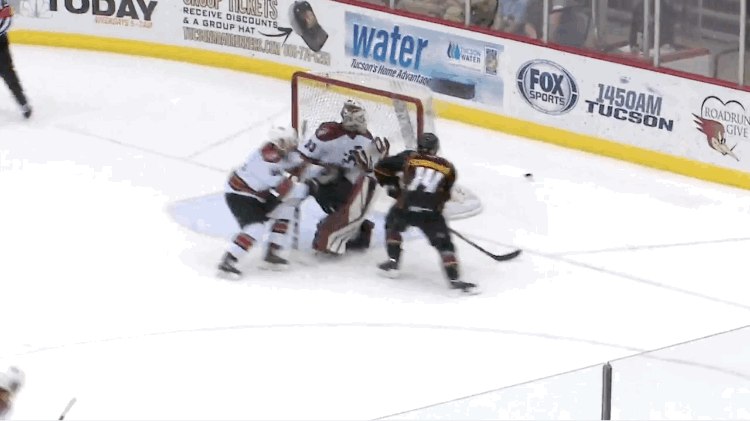 Hunter Miska did not once lose in overtime, posting a perfect 7-0 record in games that went past regulation, earning almost one-third of his 22 wins by virtue of not allowing a single goal during three-on-three sudden death overtimes.
WATCH: Memorable Moments - 'Overtime Heroes'
2017-18 MEMORABLE MOMENTS: