NEWS & STATS
Memorable Moments: 'Slaying San Diego'
By: Alexander Kinkopf
June 14, 2018 10:26 AM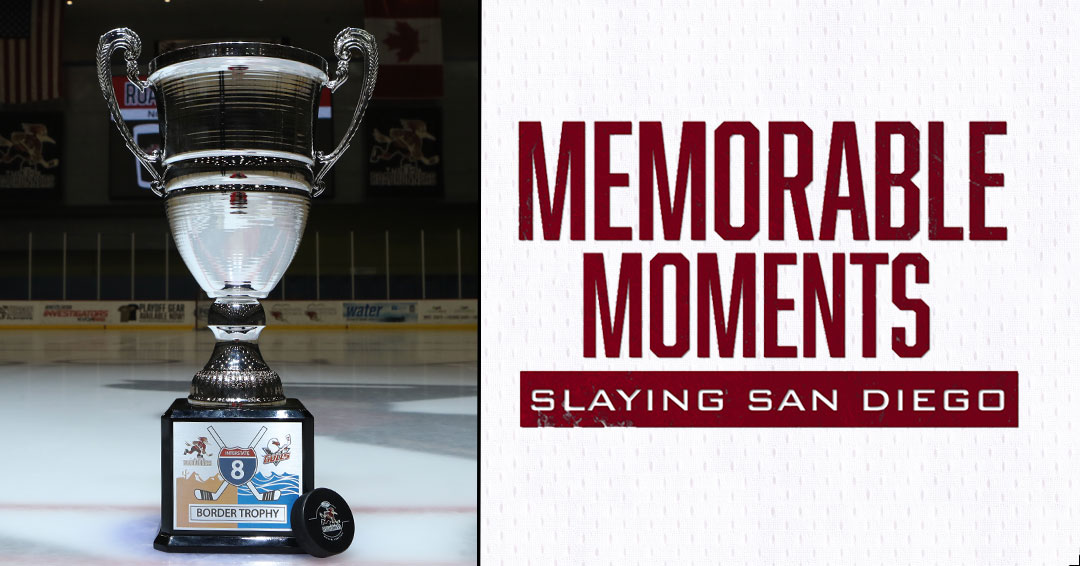 The Roadrunners opened their season with a 7-6 loss to the San Diego Gulls on October 7 at Tucson Arena. Weeks later, they would drop two more games to the Gulls, falling 8-3 on November 17 and 3-2 in a shootout on November 18.
Par for the course, results that had come to be 'the norm' when facing their Pacific Division rival after sputtering to a 2-10-0-0 record against San Diego during their inaugural season.
Dropping the first three games of the season to the Gulls brought the Roadrunners' all-time record against San Diego at an ugly 2-12-0-1.
Entering the evening of November 22, the fourth meeting of the year between the clubs, Tucson had still yet to defeat San Diego on home ice, the Gulls bullying their way to a 7-0-0-0 record when playing in Southern Arizona since the start of the 2016-17 campaign.
"You don't want a rival team like that having that sort of dominance in your home building," Lawson Crouse said. "It's time to reverse that trend and get a streak going in the opposite direction against those guys."
It all turned around from there. The Roadrunners were fierce en route to a commanding 5-0 victory on that late-November night, earning their first-ever home win against San Diego as Dylan Strome struck for his second four-point game and Adin Hill pitched his third-career shutout.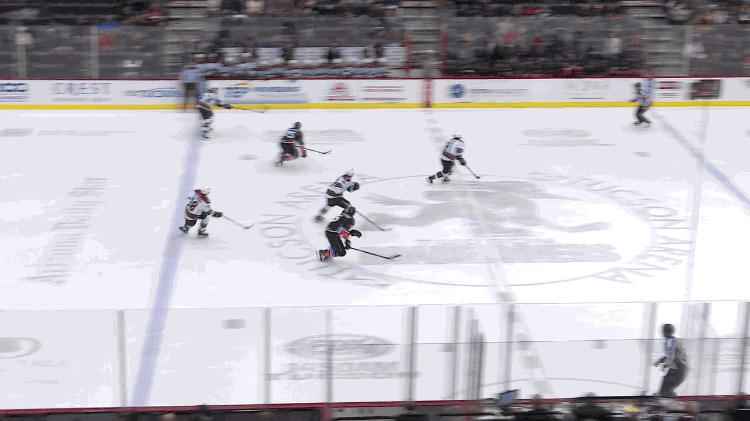 That sparked a run of four consecutive wins against the Gulls. The Roadrunners would go on to post a 7-2-0-0 record in their final nine games played against San Diego.
With playoffs on the horizon, the Roadrunners closed out the regular campaign by defeating the Gulls three times in four nights, including the clinching of the Western Conference regular season championship on April 13 when Mario Kempe dealt a crushing blow with his game-winning goal in the final minutes.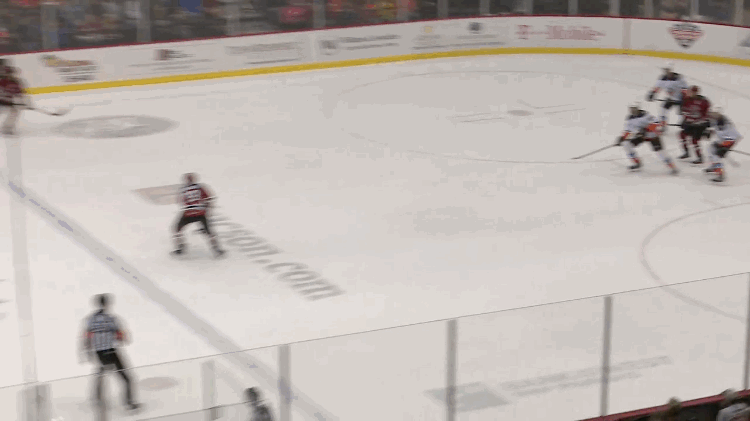 San Diego needed just one point from its final three games against Tucson to secure a playoff berth. The Roadrunners didn't allow it, eliminating the Gulls from postseason contention on the final night of the regular season through a 6-3 victory.
Dylan Strome served as an absolute menace to San Diego, totaling 15 points (6G, 9A) in 10 games played against the Gulls, registering multiple points on four occasions.
In finishing the year on top in head-to-head points by a 15-10 count, the Roadrunners took home the I-8 Border Trophy in its inaugural season of existence.
WATCH: Memorable Moments - 'Slaying San Diego'
2017-18 MEMORABLE MOMENTS: