NEWS & STATS
Roadrunners Sign Klima Twins to One-Year Contracts
By: Tucson Roadrunners
July 09, 2018 10:20 AM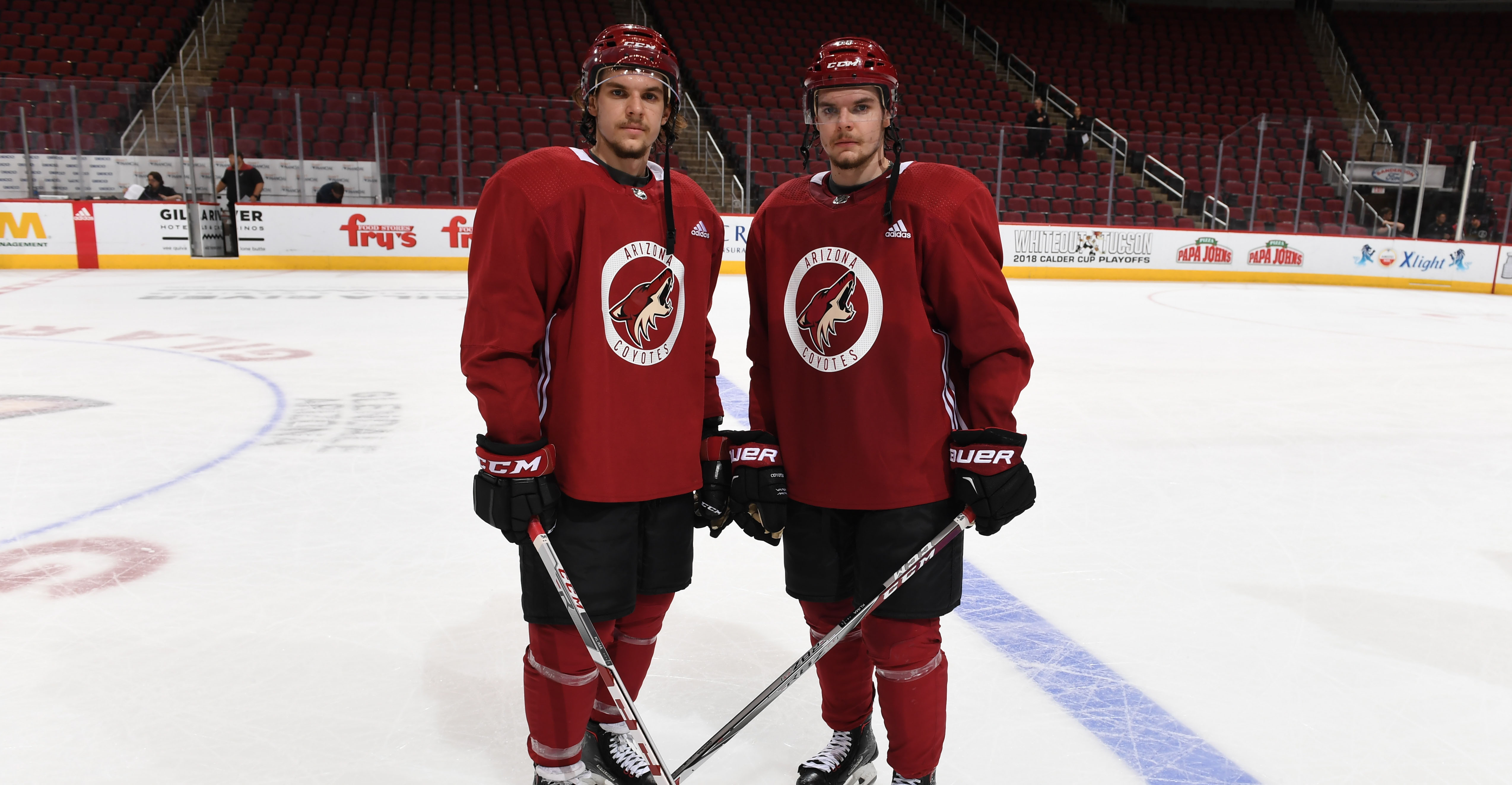 TUCSON, AZ – The Tucson Roadrunners, proud American Hockey League affiliate of the Arizona Coyotes, announced today that the club has signed forwards Kelly and Kevin Klima to one-year contracts.
Kelly, 21, registered 18 goals and 18 assists for a total of 36 points with 72 penalty minutes (PIM) in 58 games with the Chicoutimi Sagueneens of the Quebec Major Junior Hockey League (QMJHL) last season. The native of Tampa, FL registered a total of 126 points in 186 games over three years in the QMJHL.
Kevin, 21, registered 39 goals and 47 assists for a total of 86 points with 54 penalty minutes (PIM) in 68 games with Chicoutimi last season. The 86 points placed him fourth in total QMJHL scoring. The left-handed shot also added eight points in six playoff games.
"Kevin and Kelly are both dynamic forwards that we are excited to be adding to our team," said Roadrunners General Manager Steve Sullivan. "Both men exemplified their ability to score in junior hockey and we are proud that they are beginning their professional careers with us."
The twin brothers are sons of Petr Klima, a Stanley Cup Champion and veteran of 13 NHL seasons with the Detroit Red Wings, Edmonton Oilers, Los Angeles Kings, Pittsburgh Penguins and Tampa Bay Lightning.
The third season of Roadrunners hockey begins on Saturday, October 6 with the team's home opener. For tickets and more information, visit the team's offices at 175 W. Broadway Blvd. in Tucson or call 866-774-6253.