NEWS & STATS
Cunningham Brothers Accept Organization's $10,000 Donation to the 'All Heart Foundation'
By: Alexander Kinkopf
August 20, 2018 1:30 PM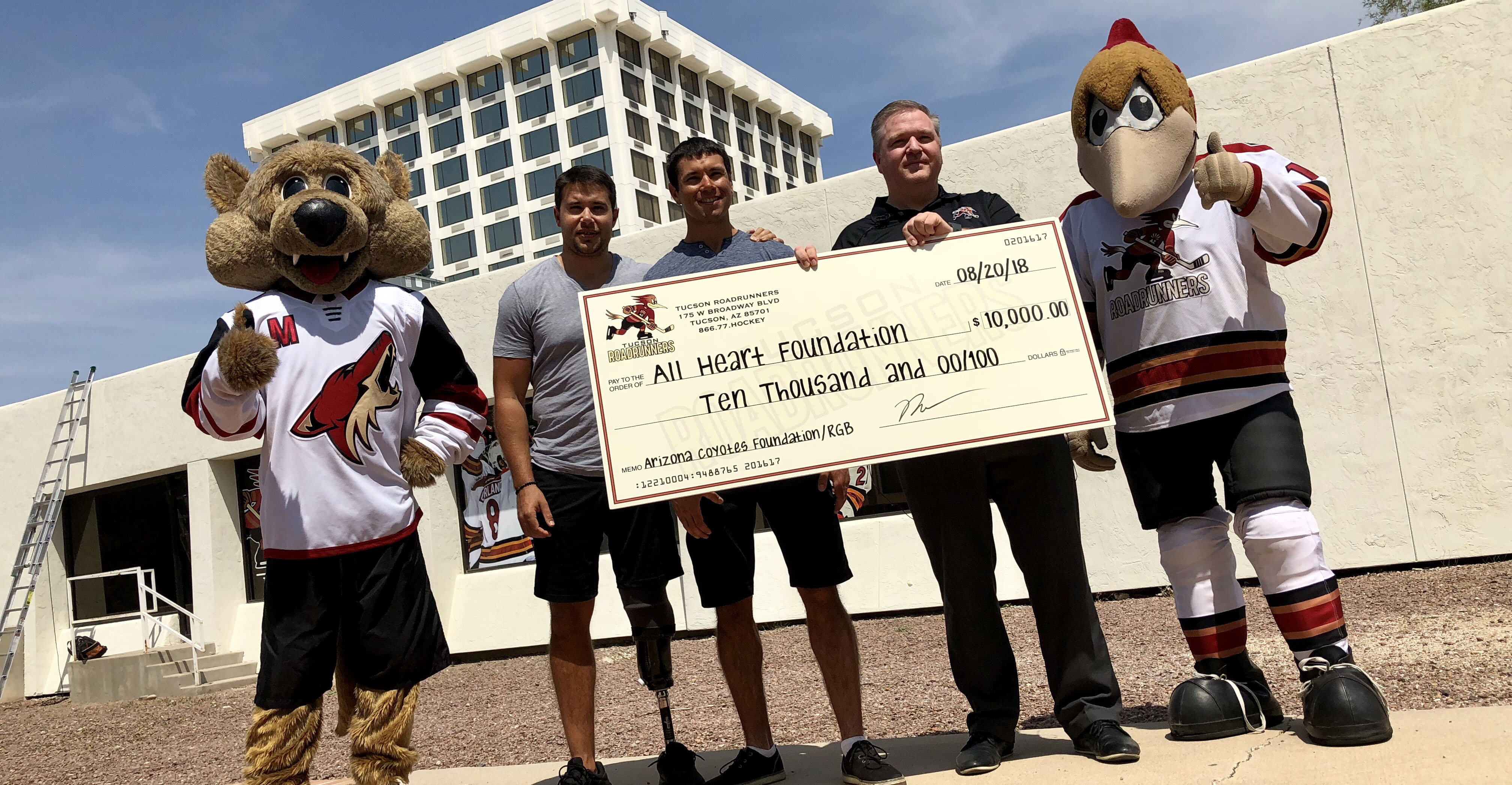 Ryan's journey extended over a 16-day period and was the result of his follow-through on a commitment to raise money and awareness for his brother's foundation, which in conjunction with his doctor, Zain Khalpey, was established to help prevent sudden cardiac arrest.
It too, was a courageous endeavor rooted by the inspiration he received in watching his brother's recovery and newfound direction after Craig's life-threatening incident in November of 2016.
"For me, the biggest thing was watching Craig lose the ability to pursue the life that he had been after so passionately for so long, and seeing the way that he coped with that, and the recovery that he went through, all of the obstacles that he had to overcome," Ryan said. "I wanted to show him that even though he is on a different pathway in life, he can still do really big things and inspire other people to push themselves with his spirit in what he's doing to overcome what he's gone through."
Resiliency and strength gave Ryan the power needed to push onward during his challenging ride, characteristics that mirrored many of the ones Craig exemplified while overcoming unthinkable obstacles, characteristics the two brothers have taken heart to implementing in their daily lives.
"It was amazing to watch him go through it," Craig said proudly. "For a guy who trained for four months and then rode halfway across the country, that's pretty impressive. Ryan's always been a hard-working guy; when he says he's going to do something, he's going to do it. I know he probably felt some pressure, or had some doubt in him, but I knew eventually he'd get here no matter what it took."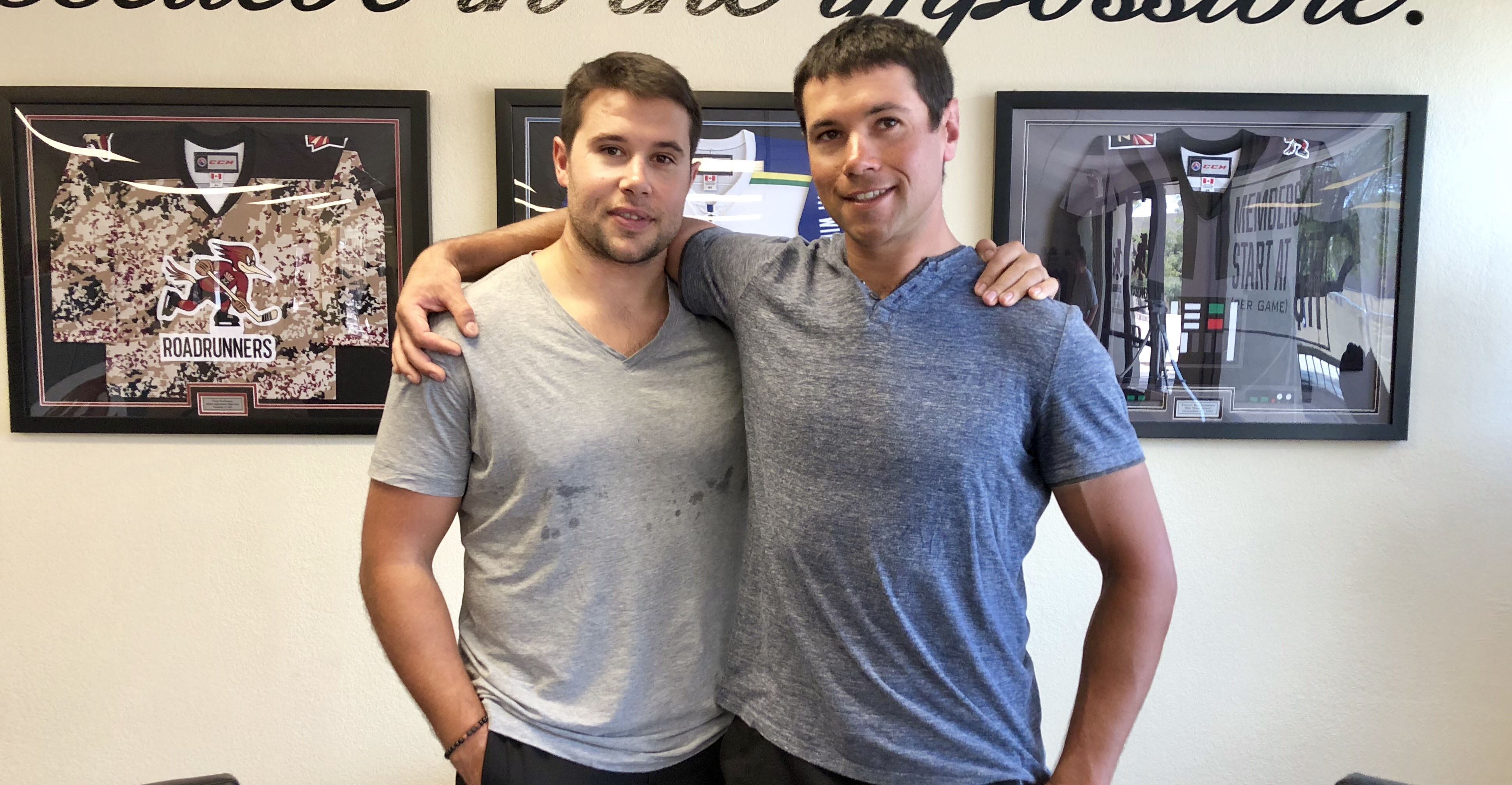 Difficulties presented themselves during the ride, as expected; some of them related to fatigue, others with equipment issues. Those were anticipated, but then again, the question was never if there would be hurdles to trudge through, but how to react to them.
"The hardest points were at the beginning. On my first day, I did not stop fighting a headwind until like 93 miles into the ride, so I was pretty beat up for the second and third days," Ryan recollected. "The third day was the nightmare day where I got 10 flat tires that I had to fix on the shoulder of the I-90. It did get better from there. Probably by day six I was recovered and my sleep was back to normal from just getting thrown off from those long, weird days."
Chronicling his trip on his Facebook page '
Pushing the Envelope Trek to Fight Cardiac Arrest
' with daily updates that included photos and road maps, Ryan was able to open a wider method of communication with others to further raise awareness to his cause, while also receiving an outpour of backing and reinforcement.
"There's been so much support, people sending me messages and sending encouragement, they're proud of me, and a lot of those messages helped on days when I was questioning myself whether I could make it or not," he admitted in an honest, vulnerable tone.
Ryan's excursion began on August 3, and on Saturday, reached its end point at Banner – University Medical Center Tucson, where much of the work was done to save Craig's life.
"It was awesome," Craig said of meeting his brother at the finish line. "It was a sense of relief at first, I think, for both of us. It was where it all started [for me], everything that kind of went down there, it was a fitting finish line. To see [Ryan] come down and to give him a big hug with sweat everywhere, it was awesome, and I'm really proud of him."
To date, Ryan's efforts have raised over $30,000 for the '
All Heart Foundation
', which the brothers hope to utilize in part to continue and finish the development of an app to detect the risk of a cardiac event.
"The goal of what we're doing right now is we're trying to change the process of heart screenings," Craig reiterated. "Why can't we put our time and find something now that's better, that's fitting for the technology that we now have?"
The app, which connects to a heart monitor and is to be called Rhythm Core, is roughly 2-3 months away from being ready for public use.
"It monitors people's biometrics parameters, like what's going on in your body," Ryan noted in description. "It learns your body's signature, it's functions and basically closes those parameters so it can flag when there's an actual problem. It adapts to work where it can be quite accurate and alert when you're at risk for a cardiac event."
Where there's strength, there's growth. And where there's growth, there's progress. Ryan's momentous journey has only expedited that process. Donations for his cause are still being accepted at
allheartfoundation.org
and his personal
GoFundMe page
.