NEWS & STATS
Training Camp Day 2: Dineen, Burke, and Playoff Payoff
By: Alexander Kinkopf
September 25, 2018 4:08 PM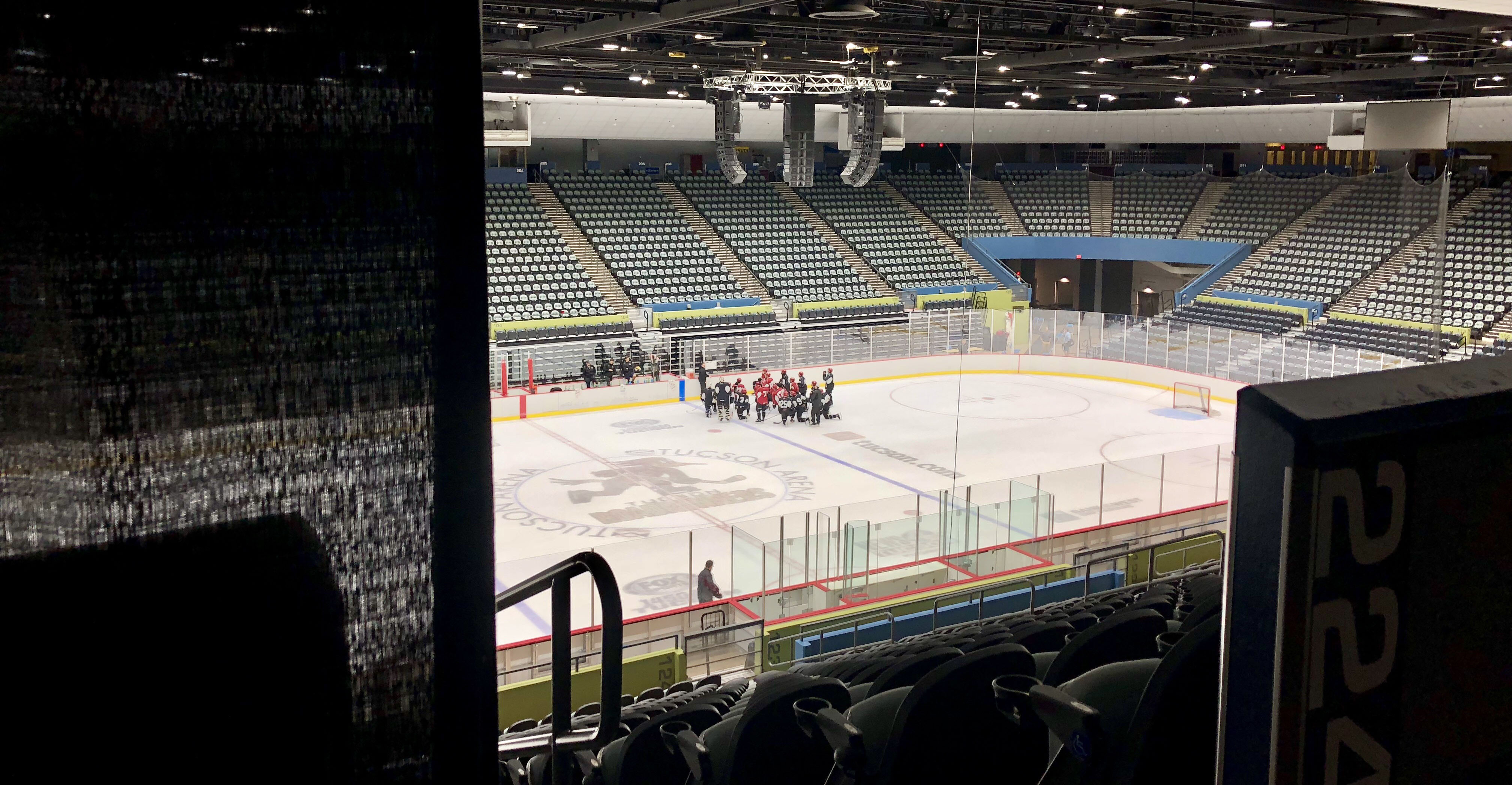 Similar to the opening session of training camp, the Roadrunners assembled for their second skate of the season in the late morning, chopping out a two-part up-tempo, fast-paced practice at Tucson Arena.
An
additional eight names were assigned to Tucson camp
as Tuesday's session dwindled down, all of whom are expected to join the team Wednesday prior to traveling to Saint Paul, Minnesota for the club's two preseason games against the
Iowa Wild
on Friday and Saturday.
Tuesday stood as the team's final on-ice gathering in Tucson until next week; the roster is scheduled to hold off-ice workouts Wednesday before embarking North; practices will resume on Thursday in Minnesota ahead of Friday's exhibition.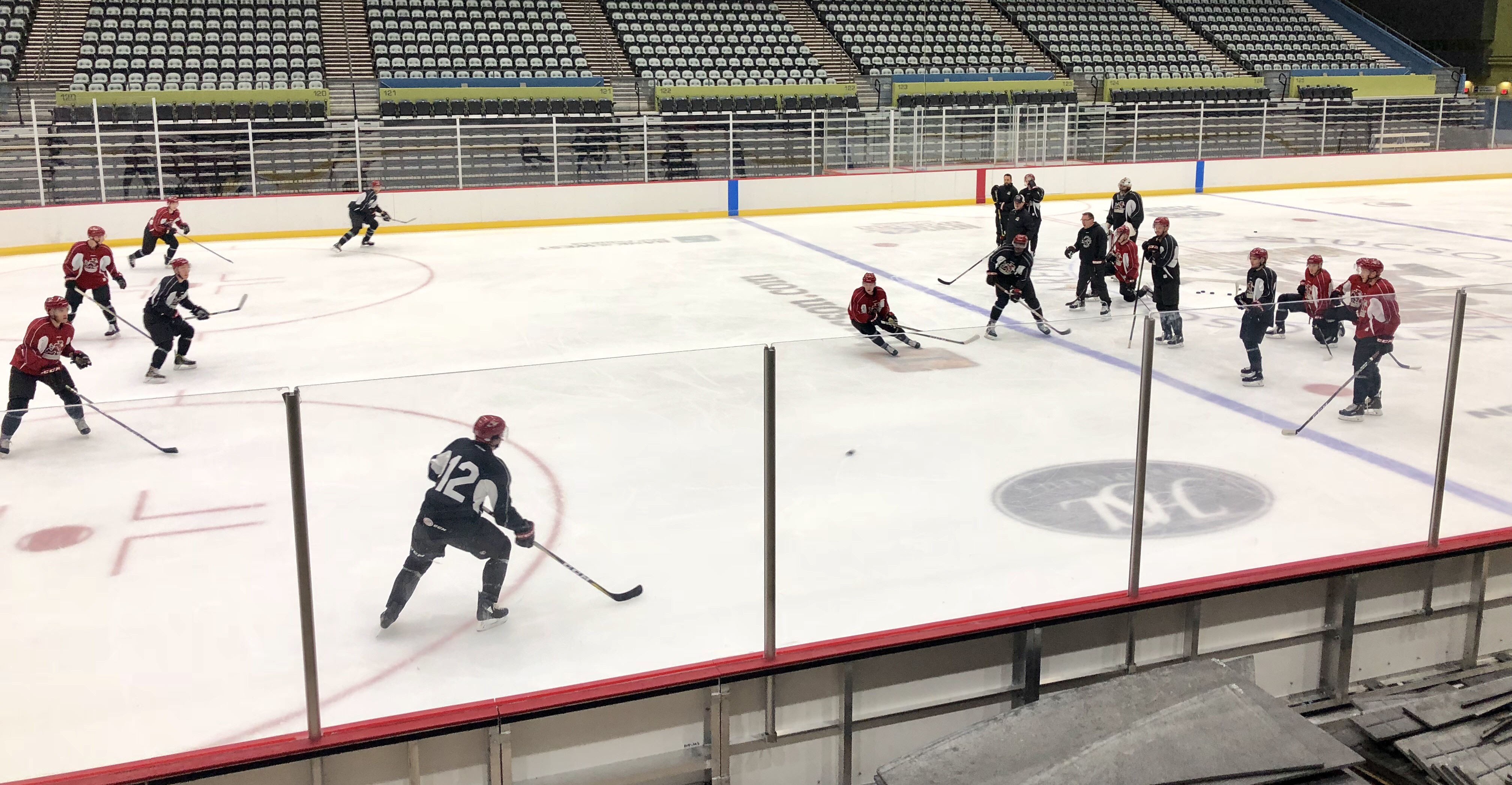 The skate, among many others, featured a pair of prospects in defenseman
Cam Dineen
and forward
Brayden Burke
, both vying for full-time positions in Tucson this season after getting a wealth of experience in seeing the team's workings last spring
as 'black aces' throughout the Calder Cup Playoffs
.
Dineen, the Coyotes' 68th overall selection in the 2016 draft, is now familiar with new head coach Jay Varady after skating under his guidance throughout September at rookie camp and the Vegas Rookie Faceoff, and has noticed a fine attention to detail from the Roadrunners' new coach, a characteristic he's excited to be assessed by.
"I think all of the guys really like him, he has a lot of energy and he really focuses on all of the little things in the game kind of like [Rick Tocchet] is doing with the Coyotes, and I think that's going to translate well with us," Dineen said. "A lot of us haven't been taught those little things, those things that are expected we pick up along the way, but with him here I think he's going to push us and get us to the next level."
Burke, alongside Dineen last spring during the Calder Cup Playoff run, has been in attendance for both training camp sessions this week following a year in which he posted a whopping 113 points in 61 WHL games with the Moose Jaw Warriors. He found his way into the Roadrunners' lineup for the team's final two postseason games, making his professional debut against the Texas Stars on May 9 at the H-E-B Center at Cedar Park.
"I want to be succeeding, that's my goal everywhere I go," said the undrafted prospect signed to an entry-level contract in March. "I'm going to come here with a positive attitude and put in the work, do what the coaches ask of me, and hopefully I can find some good chemistry with a couple of linemates and put the puck in the net a few times. We'll see what happens."
Both Burke and Dineen, entering their first full professional seasons, shared a few thoughts following Tuesday's skate, and elaborated on the importance of their time spent with the Roadrunners last season, the impact it had, and how it shaped their approach heading into their rookie campaigns: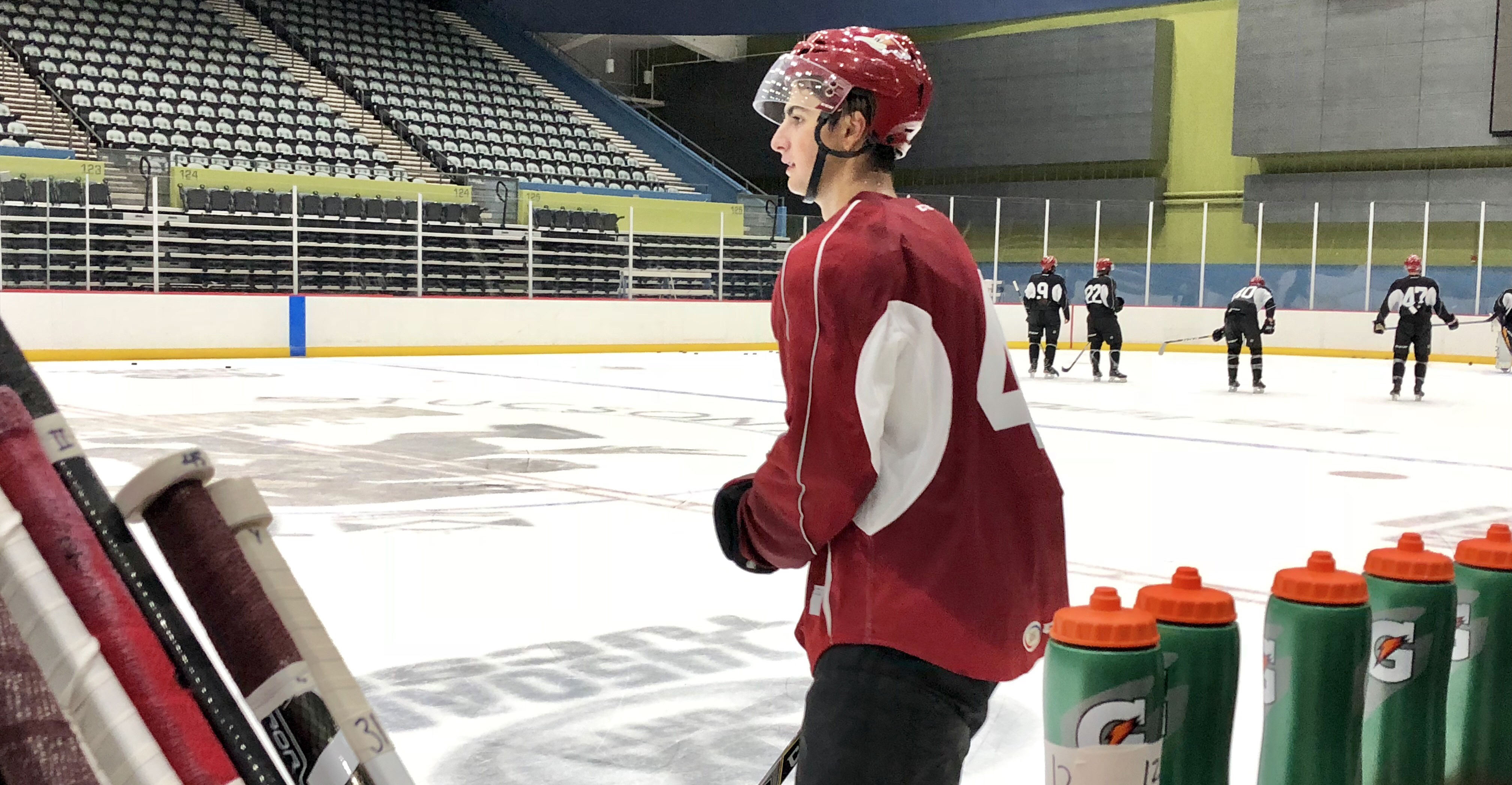 Cam Dineen, on his first day at Roadrunners training camp:
I think it was a good little practice today, I think all of the guys worked pretty hard. It's good to get down here and start getting settled, get to know some of the guys and stuff like that, so it's good to get right after it, and I think this little road trip is going to be fun.
Dineen, on spending time with the team last year as a 'black ace':
That was kind of my first taste of pro hockey. Just being here and seeing how the team operates, travel, how guys prepare for games, I think that was big for me coming into this year, so I'm going to try and follow some of the older guys and have a good season.
Dineen, on the importance of his experience at the end of last season:
Pro hockey is a different type of game, a different style. It's your lifestyle, so the guys treat it like it's their job obviously, they're here preparing for games, getting their bodies ready and everything like that, so that was good to see and hopefully I'm going to follow their lead.
Dineen, on his outlook for his first pro year:
There's a lot of defensemen here and they're all solid, so I'm just going to come in here and play hard and hopefully earn my spot and stick around, that's my goal for now, and obviously move up the ladder as it goes. But I think this organization has a great group of young players, a good group in the NHL and a good group here in Tucson, and I think everyone's pushing each other to try and make everyone better.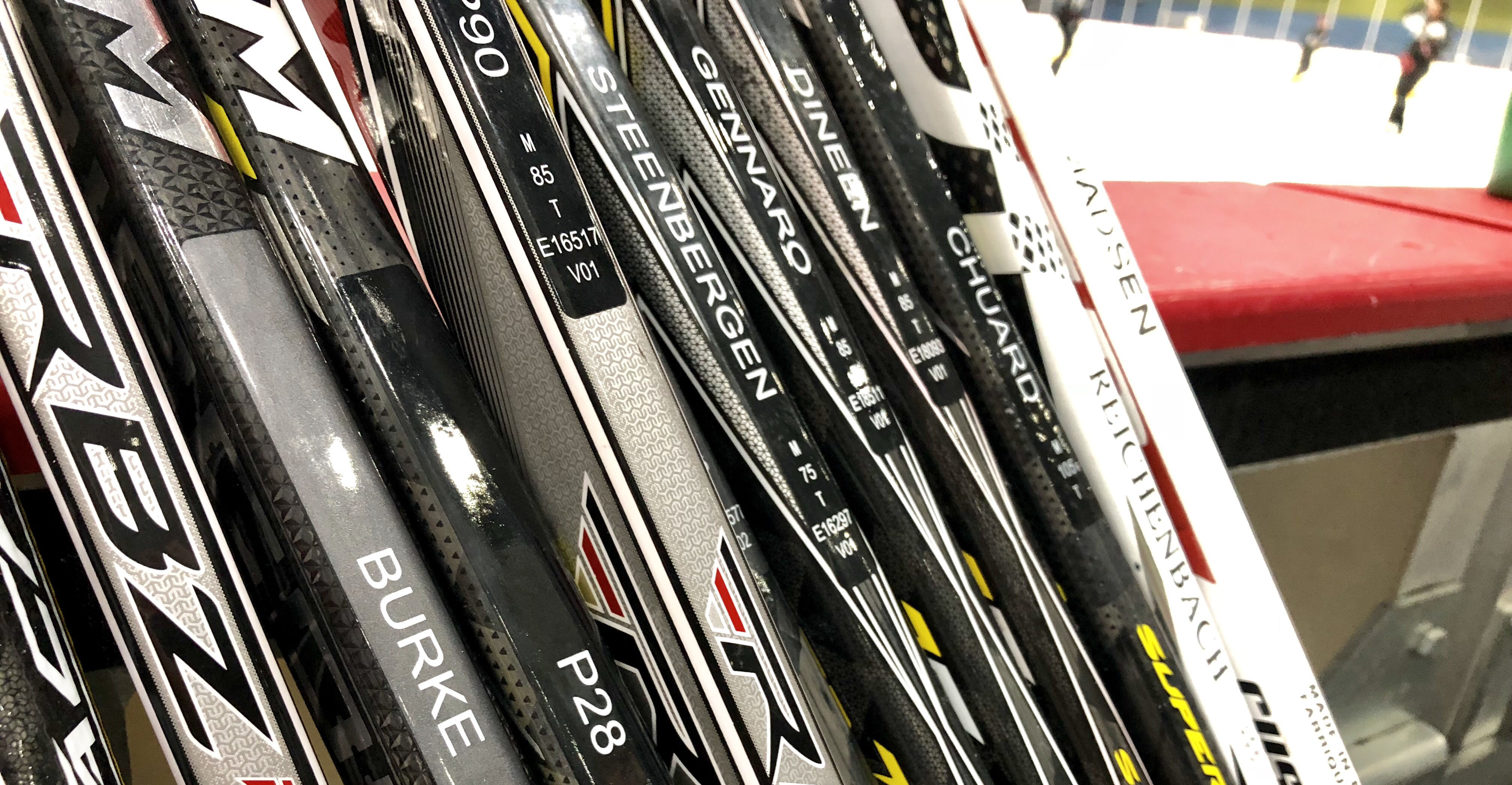 Brayden Burke, on his experience as a 'black ace' during last year's playoff run:
It was huge. I got to come down here and meet all of the coaching staff and all of the guys, get a feel for the organization and how they do stuff around here, and see how hard I need to work to succeed here, so it was definitely big. Obviously getting a couple of games in at the end was awesome, to be able to throw the Roadrunner jersey on, and hopefully I can keep it up going into this season.
Burke, on what he embraced about his experience in Tucson last season:
Everyone prepares better, everyone works harder off the ice, and things on the ice are maybe a second faster, you've got to have better decision making and you've got to be on your toes at all times, so it was a good learning curve and I'm excited to start this season.
Burke, on the live action while making his pro debut during the Calder Cup Playoffs:
Obviously getting into a playoff game when it's do or die with the team in the second round, there's some pretty good hockey teams playing there and some pretty good hockey being played at that point, so it was obviously big getting into a game and getting used to the speed and how hard it's played, so I'll definitely take a learning curve from that coming into this season.
More to come from Wednesday's off-ice workouts.