NEWS & STATS
Training Camp Day 4: Net Depth
By: Alexander Kinkopf
September 27, 2018 2:45 PM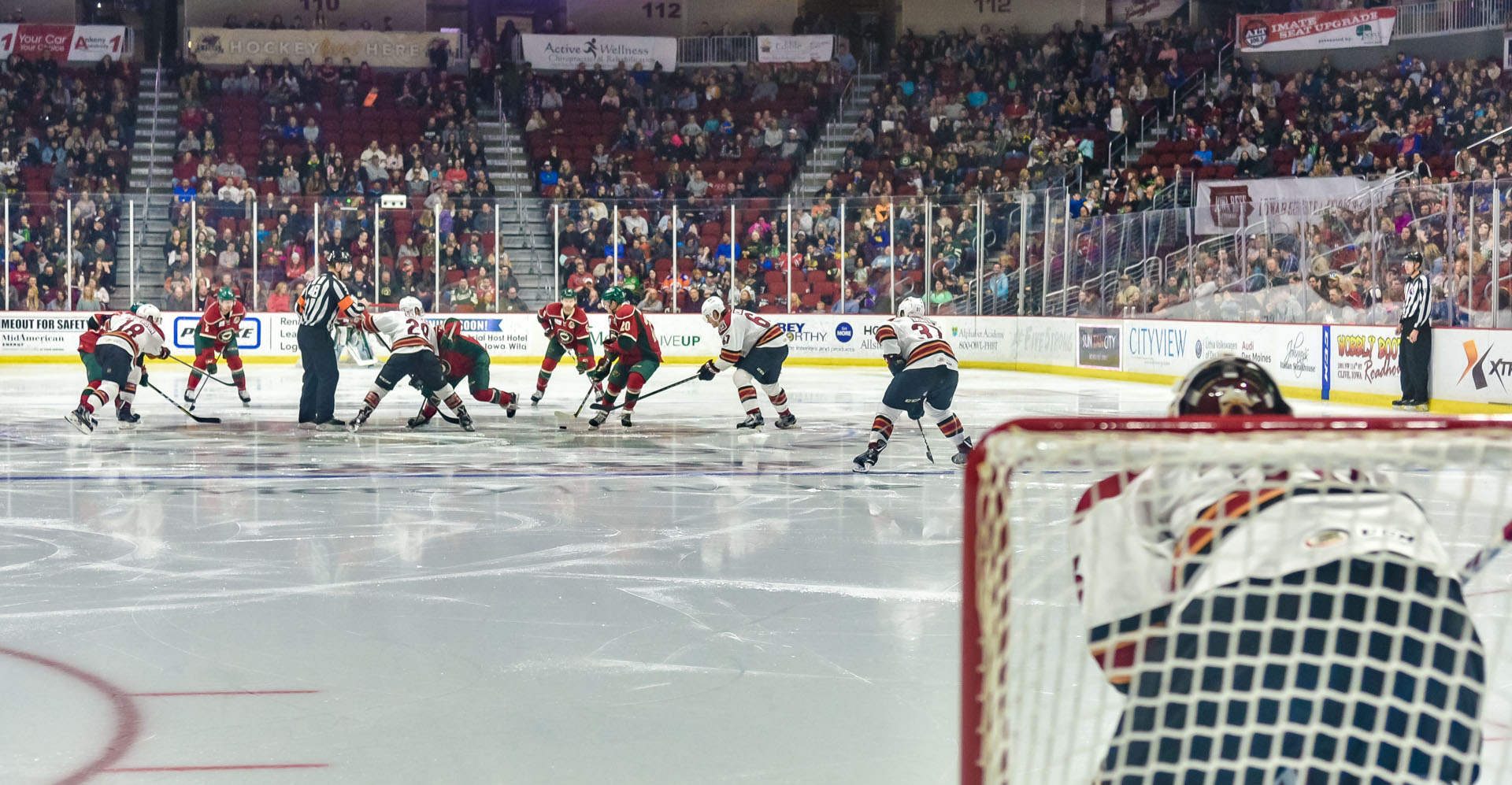 Goaltending depth in the Arizona Coyotes' organization is just about as deep as it can get, and with Tucson, a trickle effect is more than apparent.
Among the 29 players the Roadrunners traveled to Saint Paul, Minnesota for this weekend's preseason games against the Iowa Wild, four are goaltenders.
Tucson's heavy platoon in the crease is made up of Adin Hill, Hunter Miska, Merrick Madsen, and Ty Reichenbach.
Hill and Miska, household names, just about
split the 2017-18 season to a perfect 50/50 ratio for the Roadrunners
. Hill got the starting nod on 33 occasions last year, Miska 32. Relief appearances included, both played in an equal 36 games. Hill, however, secured the top role in the playoffs, starting and going the distance in all nine postseason games.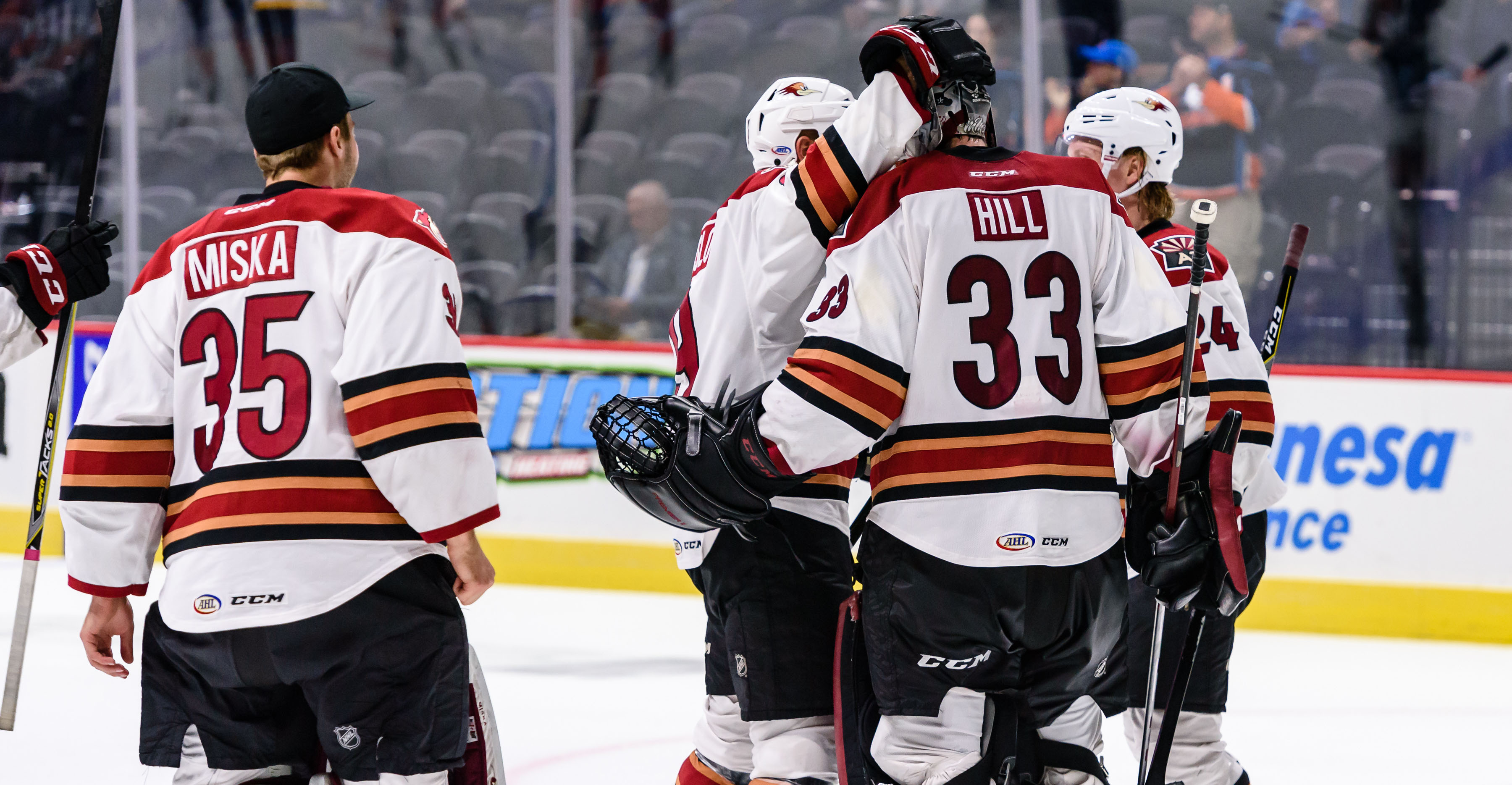 The weekend's contests, which are to be played about a half an hour from Miska's hometown of Stacy, Minnesota, have the Roadrunners' second-year netminder a little more excited about the two exhibition affairs.
From the outset, playing time is far from set in stone for any of the team's four goalies, but minutes are always welcomed. Hill, entering his third season in Tucson, is focusing on what the group as a whole, rather than just he, can take away from the two games.
"Just as a team, hopefully we can build a bit of chemistry here," he said. "A lot of the guys have been playing with each other up with the Coyotes, but to get this group and get a couple games in with the core group we have here, it'll be good for everyone."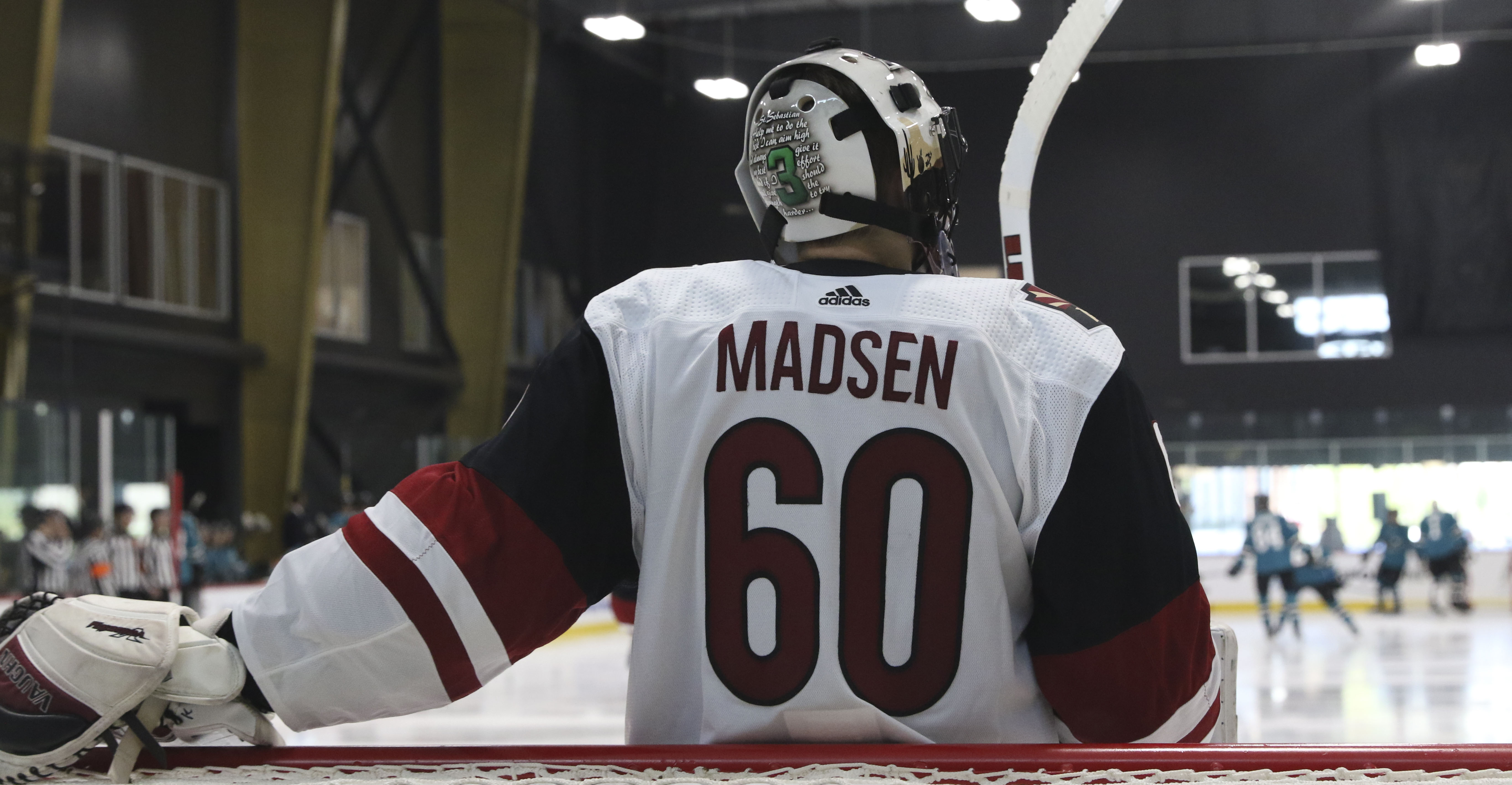 Madsen posted a 10-10-3 record with a .918 SV% and a 2.27 GAA in 24 games with Harvard University last season in his senior season of collegiate hockey.
"Beside the rookie tournament we had in Vegas, this will kind of be the first couple of games where I might be able to get in," he noted. "It'll be good to get some minutes and kind of get a feel for it. A lot of us haven't been in actual games all summer, so it's just about getting back into it as the season gets going here."
Joining the Roadrunners prior to the
Calder Cup Playoffs
after
signing a professional tryout contract on April 17
, Reichenbach spent just under two weeks with Tucson, traveling with the club during its first round series against San Jose and taking the ice for a majority of the team's prospect 'black ace' skates.
Though no live action seen with the club, he was able to observe, and at a higher level, how the team handled itself in high-pressure situations after appearing in 45 games with the ECHL's Norfolk Admirals.
"What stuck with me was the drive the guys had," he said when asked about his experience. "Moving up to the AHL level, you can see that no one has to be told what they need to work on, or that they need to go work on it, they have that drive and that hunger for success and to be better, and it's just a little more apparent at the AHL level. You see that with Hill and Miska, they have that drive, so it's good to experience that and see that first hand."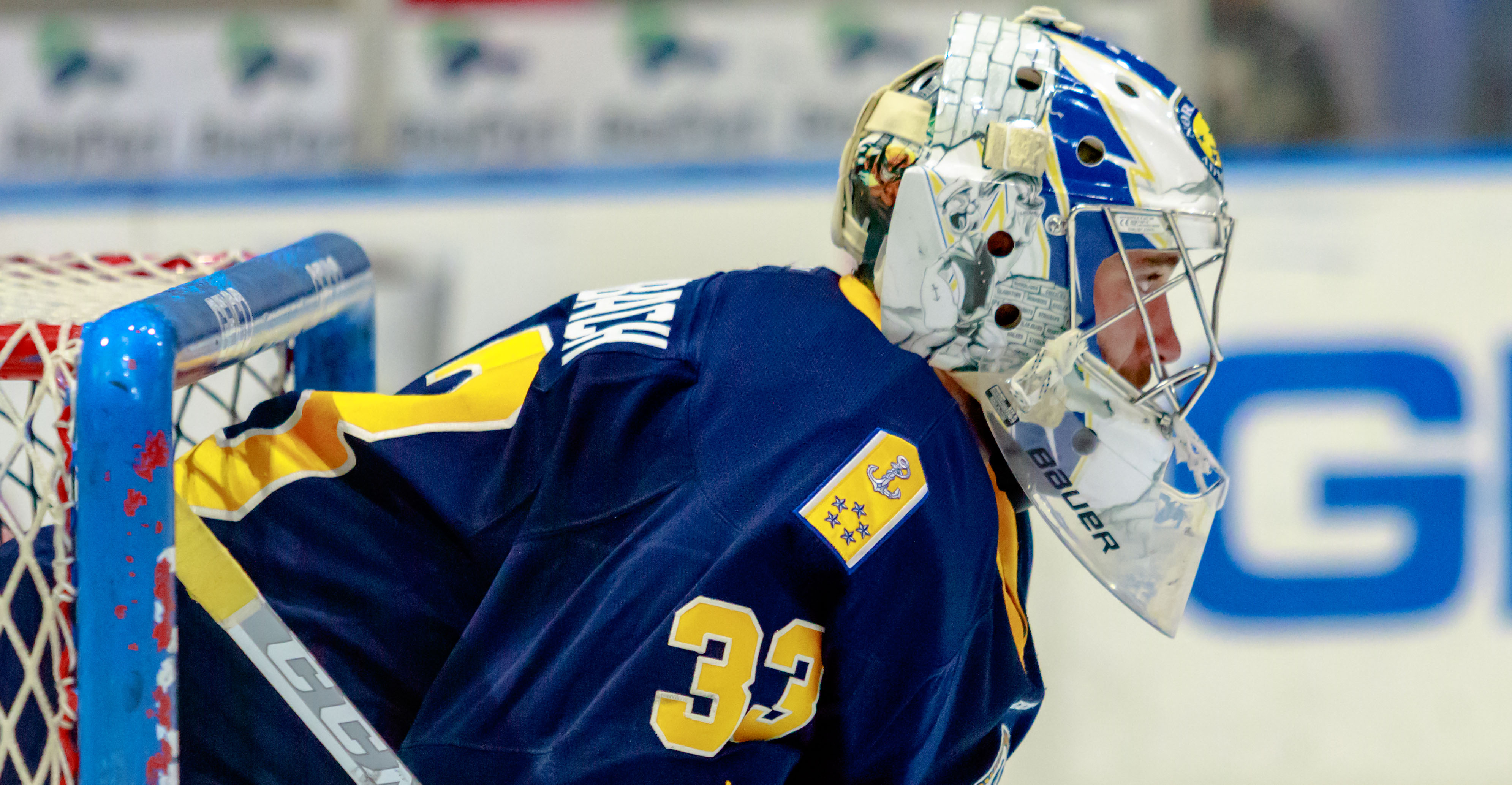 The Roadrunners are scheduled to play the first of two preseason games against the Iowa Wild at TRIA Rink Friday at 4:00 pm PST. Additional thoughts from the four crease connoisseurs below:
Hunter Miska, on his experience at Coyotes main camp:
It was good, but it all started with having a good summer. I gained a lot of weight this summer and worked on my strength and my core, so that really translated into my game, my patience, and trusting my feet, staying on my feet a lot more than just dropping and committing to a guy before anything happens, it'll allow me to be a little more patient and calm in the net. I thought I had a really good camp and had a good impression this year and hopefully that'll help out during the season, get some call-ups and get some time at the top.
Miska, on heading into the weekend with four goaltenders:
Just play my game, be Hunter Miska. I don't have to do anything different, they know what I am, I've just got to come back and prove to them why I was here last year and earn my spot back.
Adin Hill, on his summer and conditioning:
After the season ended I took a little bit of time off but got into the gym pretty quick and started working with my trainer in Calgary, I feel on the top of my game, I feel good, and my body feels great.
Hill, on how he prioritized his off time:
I have my little siblings, so when I go back home in the summer it's always nice to spend time with them. When I'm here all season, I only get to see them once or twice during, so it's nice to spend some time with my family. I also went to Sweden for a couple of weeks to spend some time with Jens [Looke].

Hill, on his focus regarding the two preseason games:
For me personally, it'll be an opportunity to get a little more action in net. I only got two periods of exhibition up with the Coyotes, so it'll be nice to get a few more minutes in before the season starts.
Merrick Madsen, on entering his first full professional season:
I've really been looking forward to this since I signed back in March, it's been something I've kind of been preparing for all summer. I've just been looking to come here and take things in stride, pick-up the lifestyle a little bit more. I got a taste of it last year, but it'll be good to get a full year under my belt here.
Madsen, on his preparations for transitioning to the pro game:
Yeah, in college there's a much shorter season, less games, so this summer I knew I was going to have to take care of my body a lot more to be able to play through a much longer season, so I was working on things like functional joint mobility and stuff like that, especially as a goalie, so I had a trainer that was helping me through a lot of that stuff.
Madsen, on the team traveling four goaltenders for the exhibitions:
Everyone wants minutes, but you've just got to trust the coaches, that they put the guys out there that they want to have out there. I'm sure we'll all get some minutes, whenever it is.
Ty Reichenbach, on the organization's structure now involving the Norfolk Admirals:
It's business as usual, but you do get a little more comfort. Me signing that PTO and getting that opportunity last spring when there wasn't an affiliation, and now getting invited to training camp and still being here, you get a level of comfort that says 'hey, we've built a relationship before, now we have that affiliation, that channel', so yeah, there's a higher level of comfort now for sure.
Reichenbach, on his outlook ahead of the two exhibition games:
AHL training camps, from my understanding, are pretty short, so with the travel day and everything there's only been really three ice times to show what you have, prove what you have, so with however the cards get dealt this weekend with who gets to play what, I just want to get out there and show them what I've got, and if I'm blessed with a little ice time and I'm able to prove myself in a game setting, that'd be great, and if not, I'm just trying to show them that I'll give 100% and that I can be their guy.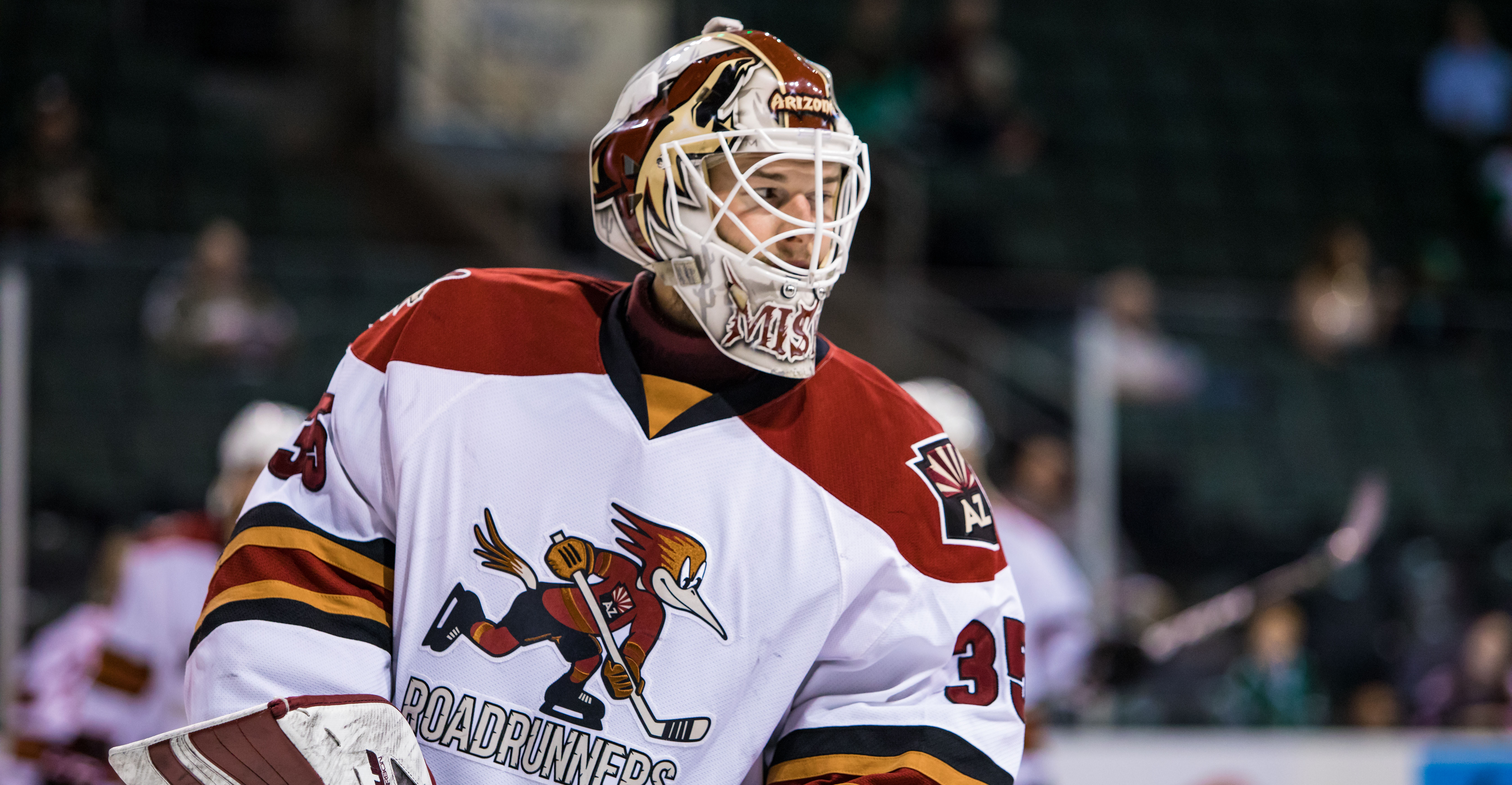 Lead Photo courtesy: Iowa Wild
Merrick Madsen Photo courtesy: Zak Krill
Ty Reichenbach Photo courtesy: Norfolk Admirals
Hunter Miska Photo courtesy: Rebekah Bing