NEWS & STATS
Good Morning, Tucson: New Challenge
By: Alexander Kinkopf
October 19, 2018 9:55 AM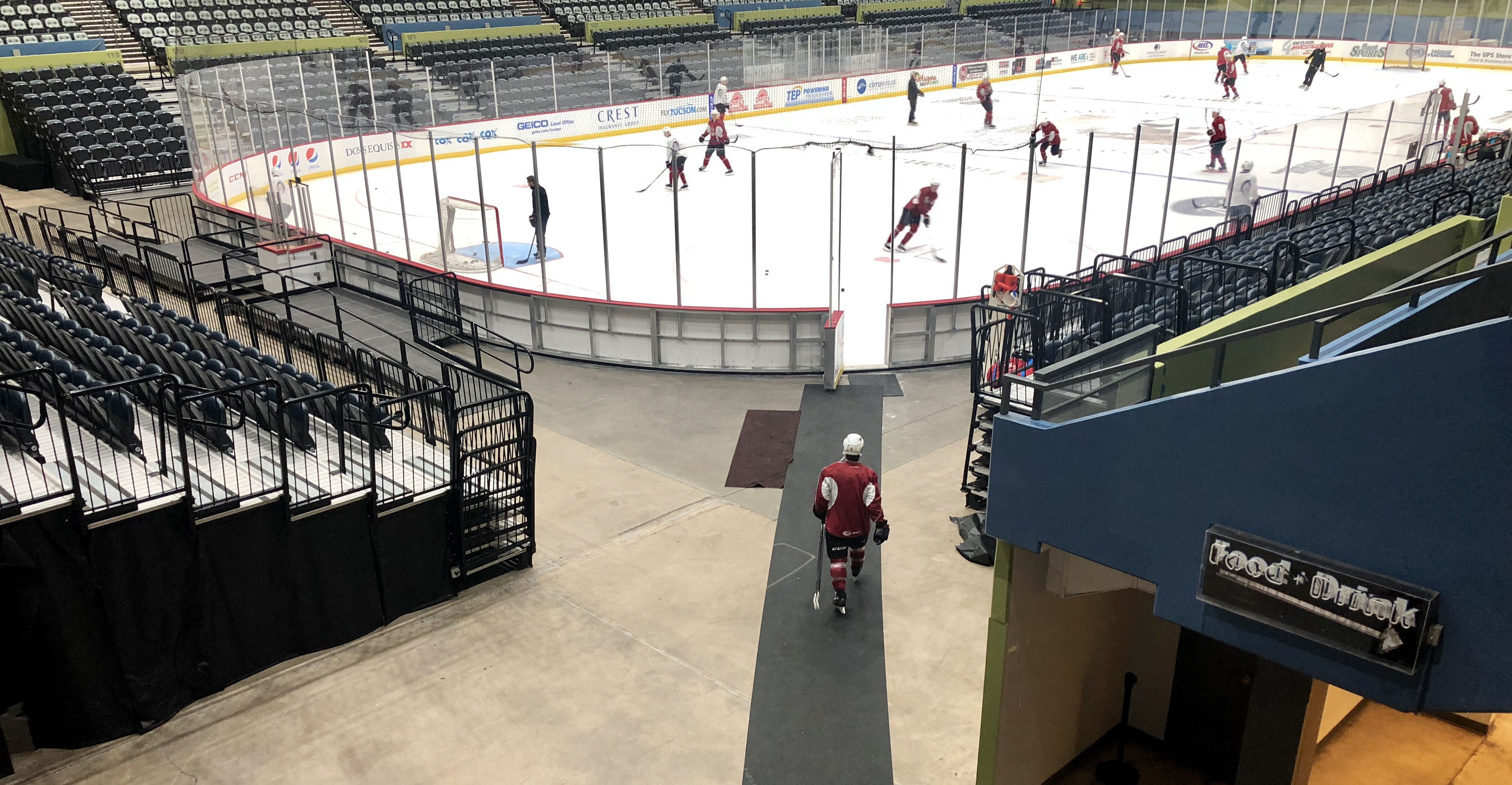 Good morning from Tucson Arena, where in return from a fruitful road trip, the Roadrunners will seek to transition fluently into their fifth game of the campaign, one that calls for a standard 7:05 PM start.
A warm welcome to Southern Arizona on a gorgeous fall day to the 14th opponent in franchise history, the Rockford IceHogs, one of two new teams Tucson will face this season. The IceHogs, proud members of the AHL's Central Division, have served as the Chicago Blackhawks' primary affiliate since the start of the 2007-'08 season.
And of course! A huge welcome back to Andrew Campbell, the Roadrunners' captain during the 2017-18 campaign and the second in franchise history. He was part of a trade on July 12 that involved seven names. More on 'Soup' below, and throughout the day!
Tonight presents the first meeting between
Arizona Coyotes
and
Chicago Blackhawks
AHL
affiliates since April 5, 2011, when the
San Antonio Rampage
(ARI) fell to Rockford (CHI) by a 4-2 count. Current Coyotes defenseman and Arizona captain
Oliver Ekman-Larsson
registered an assist that night.
The box score, for your viewing pleasure.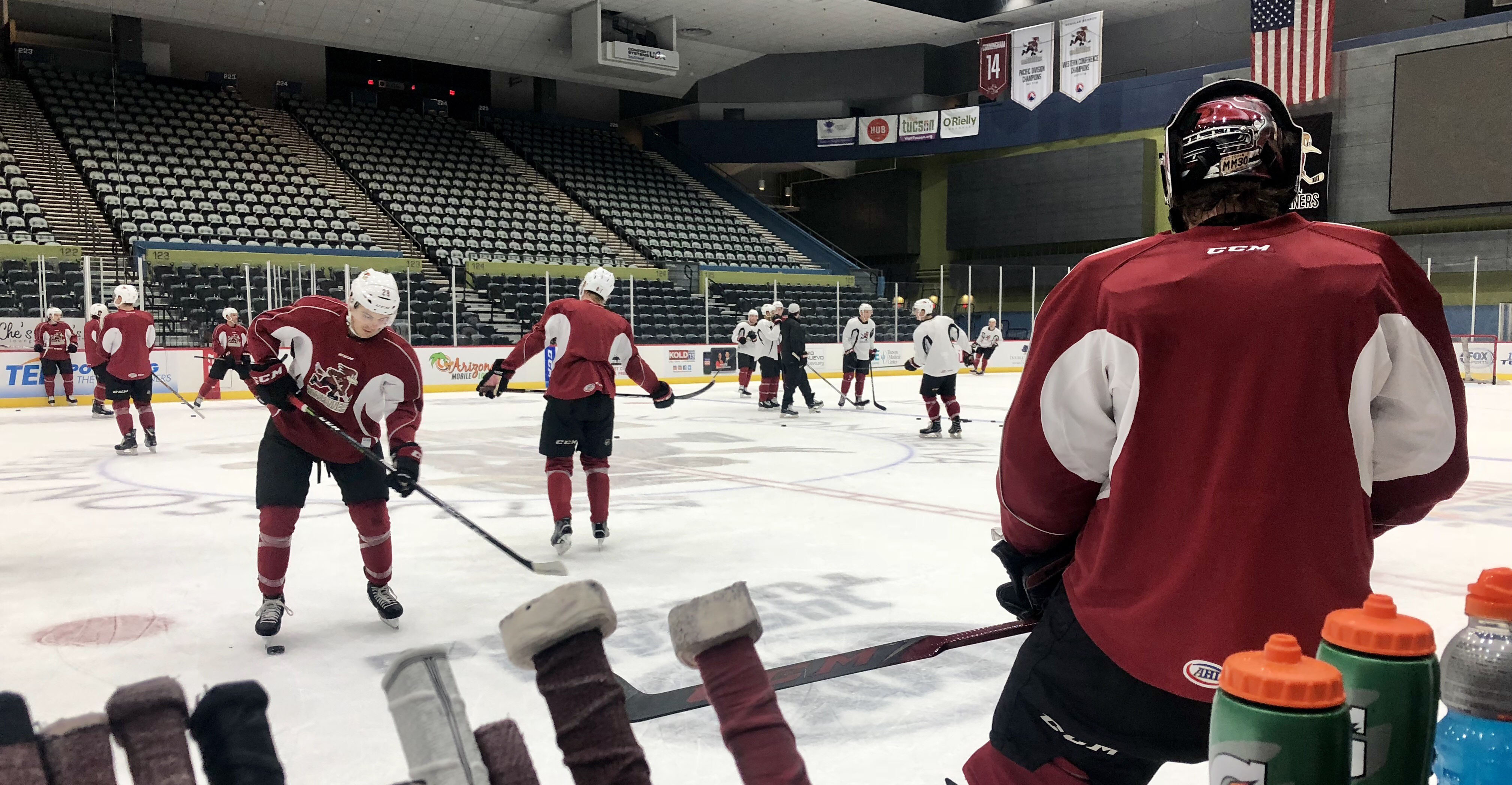 All were present during the team's morning walk-through, including forward
David Ullstrom
,
who was assigned to the Roadrunners from the Coyotes this morning
after season-starting injured reserve and clearing waivers. Forward
Domenic Alberga
was released from his professional tryout agreement on Wednesday. The roster stands at 24.
Ullstrom registered 13 points (6G, 7A) in 49 career NHL games with the New York Islanders from 2011-13, and last season with HV71 in the Swedish Hockey League, totaled 30 points (6G, 24A). He was signed to a one-year, two-way contract on May 15.
Dakota Mermis has found the score sheet in each of the Roadrunners' first four games, including his first goal of the season Monday night in San Jose. He shared a few thoughts following the morning skate: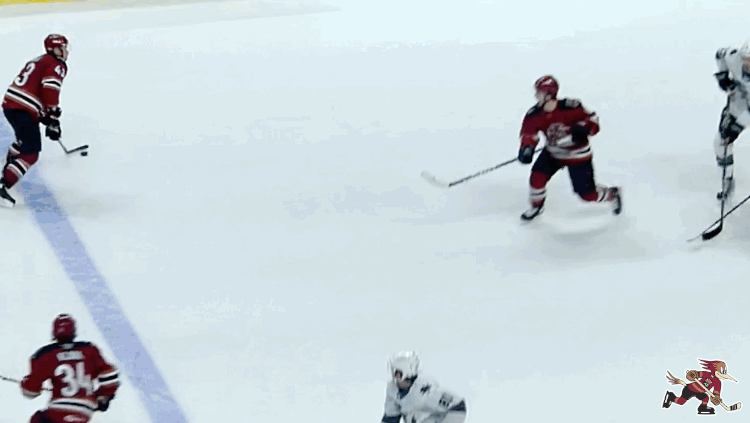 Dakota Mermis, on the team's three-game road trip:
Especially for our first trip of the year, and in such a tough building to play in in San Diego during their home opener, to find a way to get five out of six points on that trip was a great way to start the trip for us, the season.
Mermis, on Rockford's team:
Their forwards play fast, they get through the neutral zone quick and make a lot of skilled plays, and we've just got to be aware of that and try to slow them down as much as we can.
Mermis, on the feel of returning to play on home ice:
It's always great to be home, to practice at home, to have days at home with your family and stuff like that. We want to build off of the success we had from the home opener and keep riding it forward.
Mermis, on Andrew Campbell being back in Tucson with the IceHogs:
It's awesome. We love "Soup" around here, we miss him, he's one of the best people I've met in hockey as far as what he does in the community, he was a great teammate and I consider him a good friend off the ice. It's great to have him back, and it'll be a fun one for him and for us for sure tonight.
More to come from Tucson Arena.