NEWS & STATS
Last Week Today: Colorado And A Clue
By: Alexander Kinkopf
November 04, 2018 10:19 PM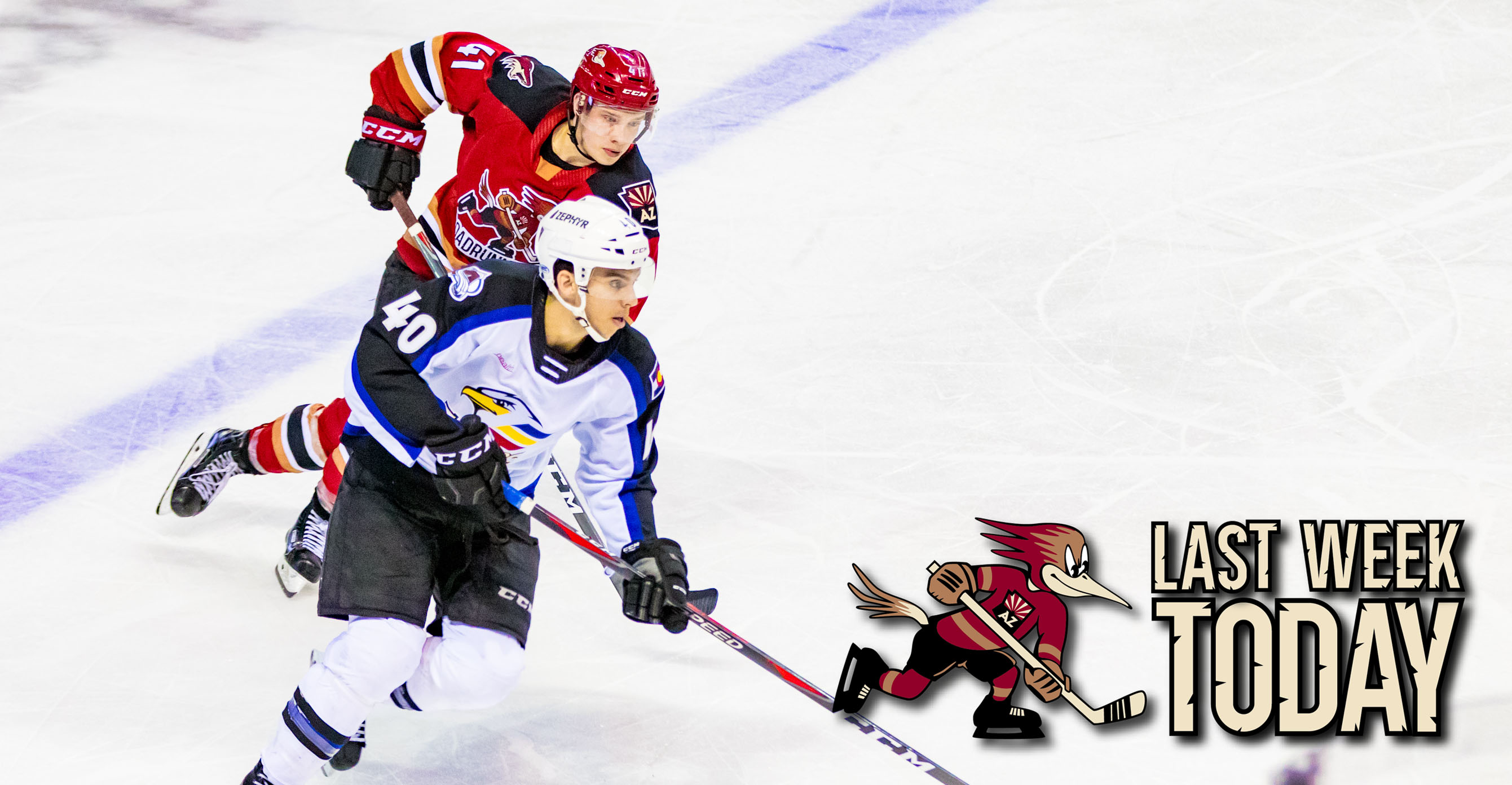 The Rundown:
Skating against their newest opponent over the weekend, the 15th of such in club history, the Roadrunners visited the Colorado Eagles for a pair of contests to wrap-up a four-game road trip.
Just a taste it was, though; the Roadrunners play the Eagles a team-high 12 times this season, and 10 meetings remain.
But what's important is that the Roadrunners made it on Jeopardy! Thursday night. The team was the focus of a clue presented to the show's three contestants under the category 'The Minor Leagues', which was ranked as the most difficult in its column with a net-worth of $1,000. The clue read as such: "Hockey is blooming in Arizona – an NHL team in Phoenix & since 2016, the AHL Roadrunners in this city".
How'd it play out?
Oh man.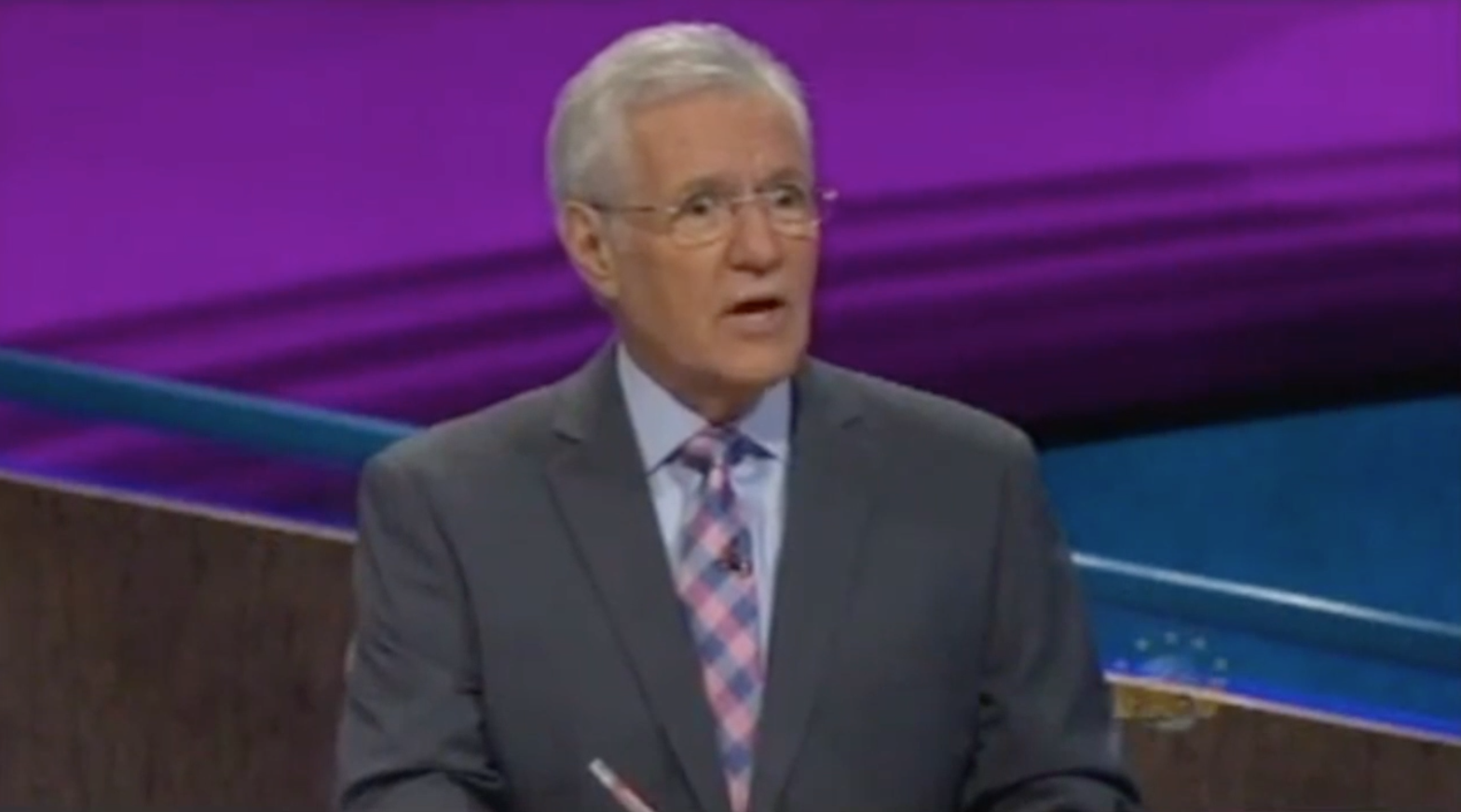 Back to Colorado! Friday night's game was about as close as one could get, the teams trading goals until the Eagles struck for the deciding blow on a power play with 2:34 left in regulation.
Saturday evening, a 5-1 loss, did grace us with Brayden Burke's first professional goal when the rookie pushed the pace on a two-on-one with Laurent Dauphin in the second period, beating Colorado's Pavel Francouz through the five-hole.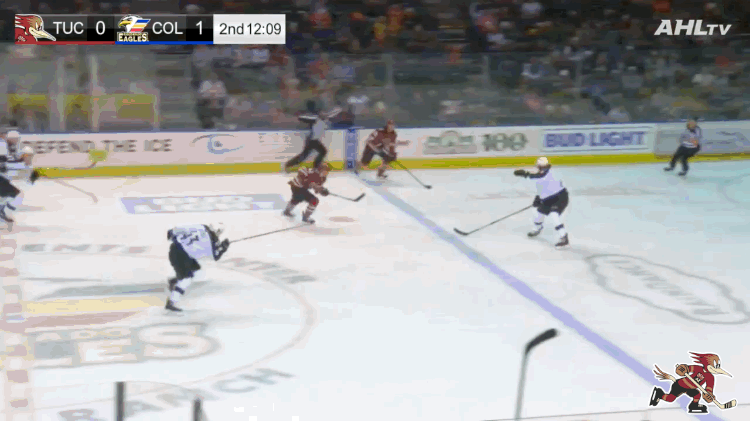 Another first was presented Saturday when Merrick Madsen relieved Hunter Miska with 8:59 to play, making his American Hockey League debut. He stopped four of five shots faced in 7:21 of action.
The Roadrunners have now dropped games in consecutive fashion for the first time this season. We were on Jeopardy!
---
---
Where They Stand:
Record: 6-3-0-1 (.650 pts %)
Pacific Division: 3rd Place
Western Conference: 7th Place
League: 12th Place
---
---
The Week That Was:
Friday, November 2
Roadrunners (2) at Eagles (3)
Budweiser Events Center
Saturday, November 3
Roadrunners (1) at Eagles (5)
Budweiser Events Center
---
---
Up & Down
Recalls (TUC --> ARI)
Assignments (ARI --> TUC)
Transactions
---
---
Alumni in Action:
Dirty, dirty, dirty. Friday night at Gila River Arena, Brendan Perlini undressed three defenders as he fled into the offensive zone with a vengeance during a power play early in the Coyotes' 4-3 overtime victory over the Carolina Hurricanes, beating Petr Mrazek with a slick backhand across his body to the far side, helping Arizona secure its fifth-straight victory.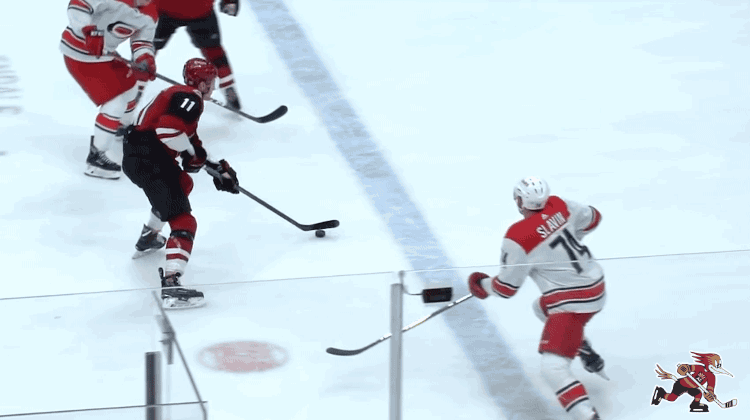 ---
---
Highlight of the Week:
In the early stages of the second period Friday night, Lane Pederson scooped up a puck in the defensive zone and drove through the neutral zone into Colorado territory with company to complete a fast-paced triangular goal-scoring sequence. Pederson found Dakota Mermis driving behind the play, who then found Tyler Steenbergen to the right, who then returned the puck to Pederson, where he then beat Pavel Francouz to net his second goal of the season.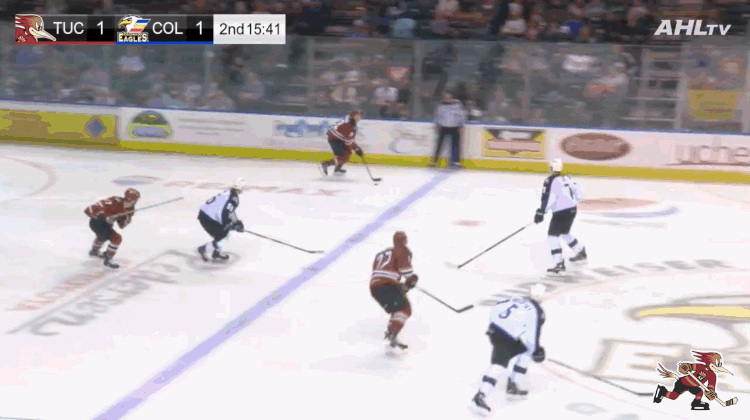 ---
---
Photo of the Week:
Cam Dineen, hard on the backcheck, lets some snow spray as he babysits an unattended side of the net after Hunter Miska gobbles up a save on the Colorado Eagles' Logan O'Connor Friday night at the Budweiser Events Center. (Credit: Colorado Eagles)