NEWS & STATS
Good Morning, Tucson: Settled
By: Alexander Kinkopf
November 07, 2018 10:14 AM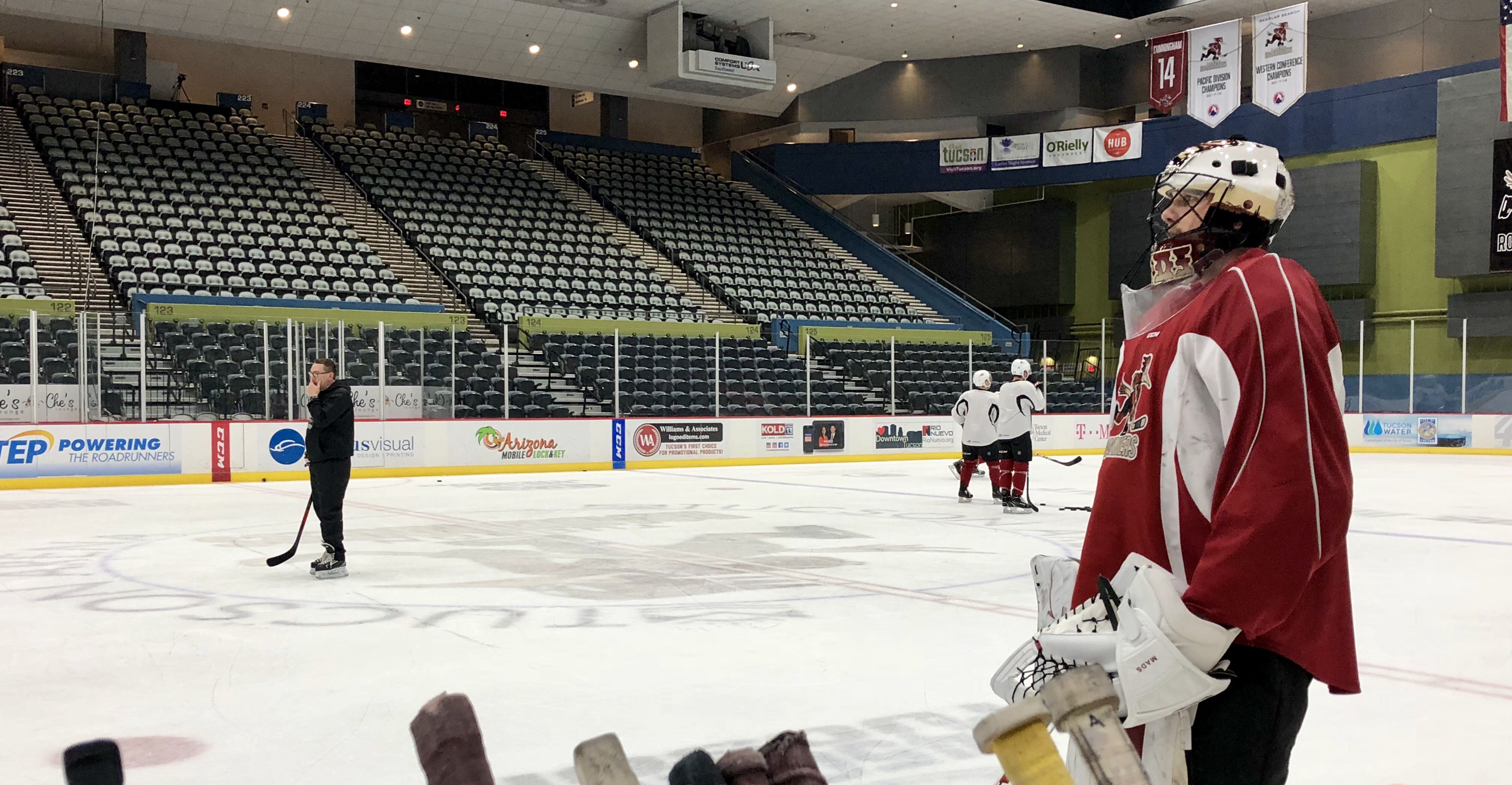 Good morning from Tucson Arena, where the Roadrunners assembled ahead their fourth meeting of the season with the Gulls, tonight's contest marking the start of a three-game road trip, tabbed for a 7:05 PM start.
It's been a while! The Roadrunners are back on home ice for the first time in 17 days, and are 2-1-0-0 in their host facility this season.
Coming off consecutive losses for the first time this year, the Roadrunners will look to rebound against a Gulls team they've beaten six-straight times dating back to April 11 of last season, including three wins this year.
San Diego, having played the majority of its games at home this year, has yet to win in regulation on the road, and enters the evening at last-place in the Pacific Division with a 3-3-1-1 mark.
Defenseman Kyle Capobianco registered a team-high six shots in the teams' previous meeting on October 27 at the Valley View Casino Center, a 4-3 overtime win, and leads all Roadrunners defensemen in points this season with six (6A). He shared a few thoughts following the skate:
Kyle Capobianco, on the San Diego Gulls:
They're like an older-style team, they've got a lot of good veteran guys, they play a veteran-style game. When we outskate them and move our feet, we really take advantage, and we've had good third periods against them.
Capobianco, on coming home for three games at Tucson Arena:
It's great, it's way better playing at home, but I think we've done pretty well on the road to start the season and I think we're really looking forward to playing in front of our fans. I think if we can start off this home stand tonight it'll help us be more consistent at home.
Capobianco, on the teams defense through the first 10 games:
I think it's been great, we're all moving the puck and getting up in the play, everyone's offensive and can skate. It's really fun to play with everyone, everyone can make plays, we're always on our toes.
More to come from Tucson Arena.