NEWS & STATS
Good Morning, Tucson: Coming In Hot
By: Alexander Kinkopf
November 09, 2018 10:07 AM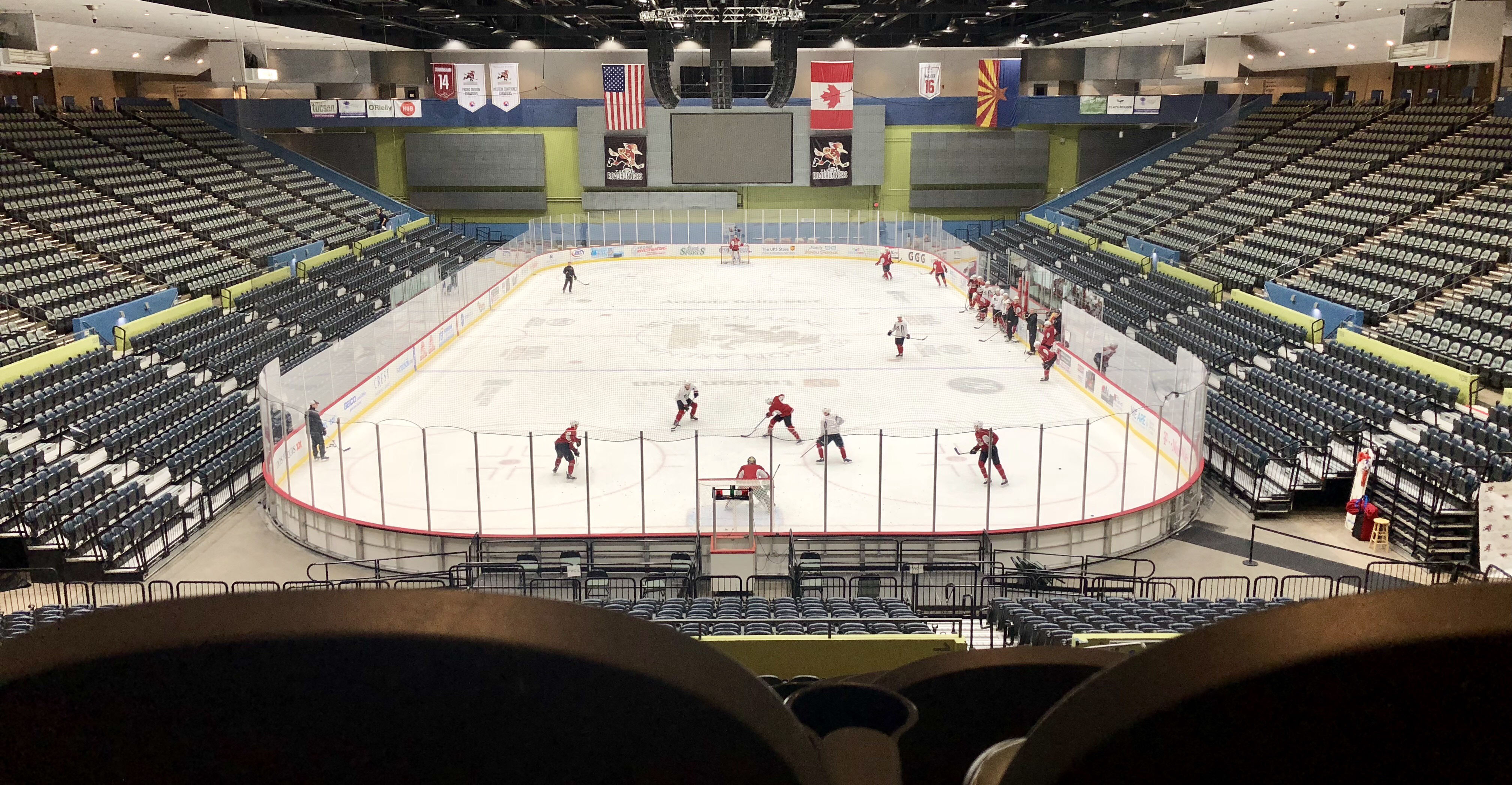 Good morning from Tucson Arena on a near-perfect November day in Southern Arizona. Inside, the Roadrunners prepare for the first of two against the one of the AHL's best. Outside, we're flirting with 70 degrees and on good terms with sunshine.
Please welcome the San Jose Barracuda, arguably the league's hottest team, who are coming into town smoking with a stalwart 9-1-0-1 record, tops in the Western Conference with a .864 points percentage and second overall in the American Hockey League.
Hello, old friend. Kyle Wood returns to Tucson Arena tonight for the first time since the June 14 trade that sent him to the San Jose Sharks for Adam Helewka. Wood, in 11 games with the Barracuda, has eight assists. The former comrade, though easy to spot due to his stature, will be wearing #53 in white and teal tonight.
The Roadrunners, back to second-place in the Pacific Division with Wednesday night's win, are 3-1-0-0 on home ice this year. They are one of only two teams to claim a standings point from the Barracuda this season with their 3-2 shootout loss on October 15 at SAP Center.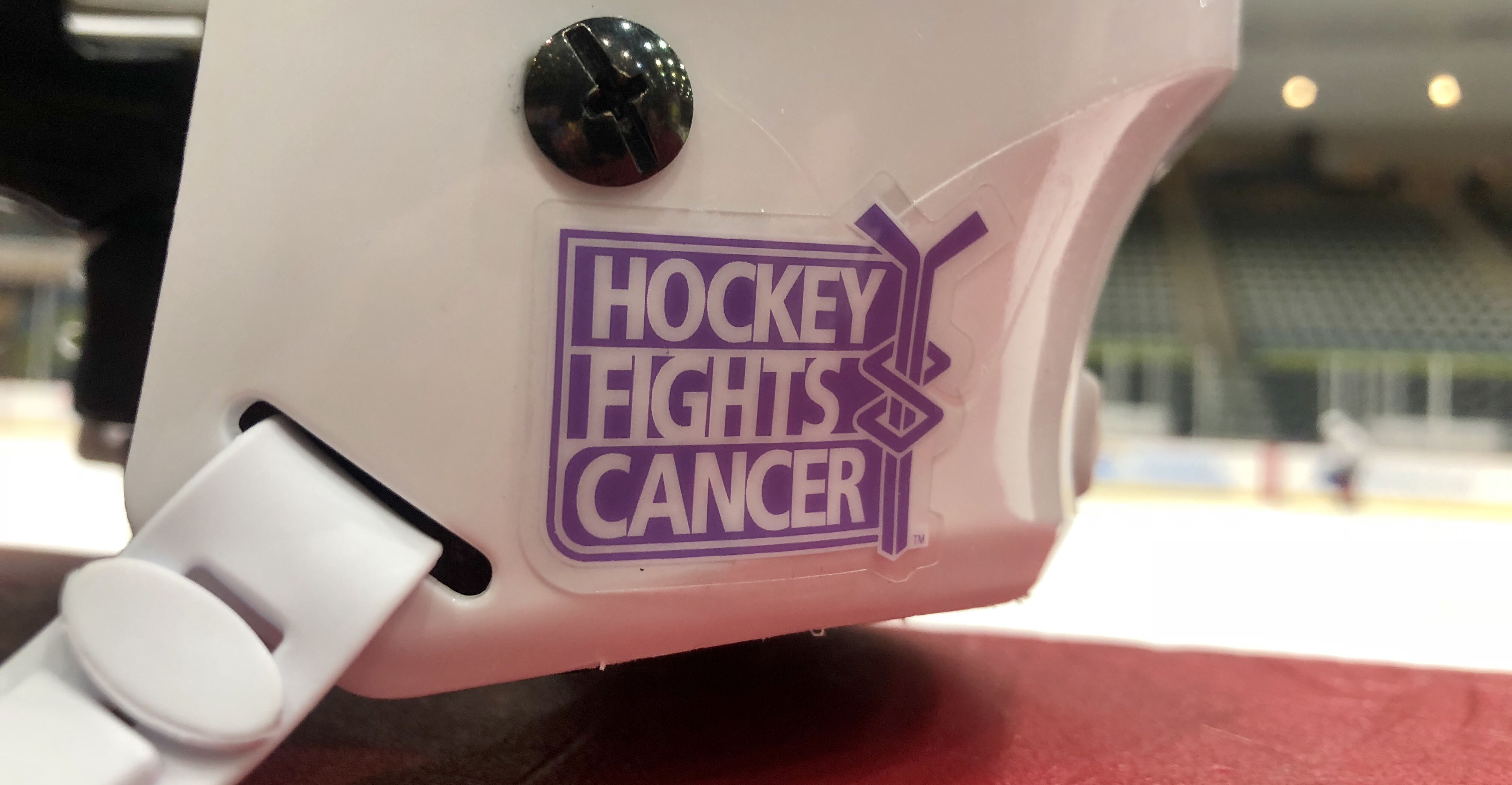 For Cancer Awareness Month, the Roadrunners have joined all AHL and NHL teams in wearing 'Hockey Fights Cancer' emblems on the back left of their helmets. For Cancer Awareness Night this evening, the players will use lavender tape on their sticks for warm-ups.
The Roadrunners, fresh in transition after their second six-goal game of the year Wednesday, enter the night 11th in the league in scoring, averaging 3.73 goals per game, and are a perfect 5-0-0-0 when netting four or more.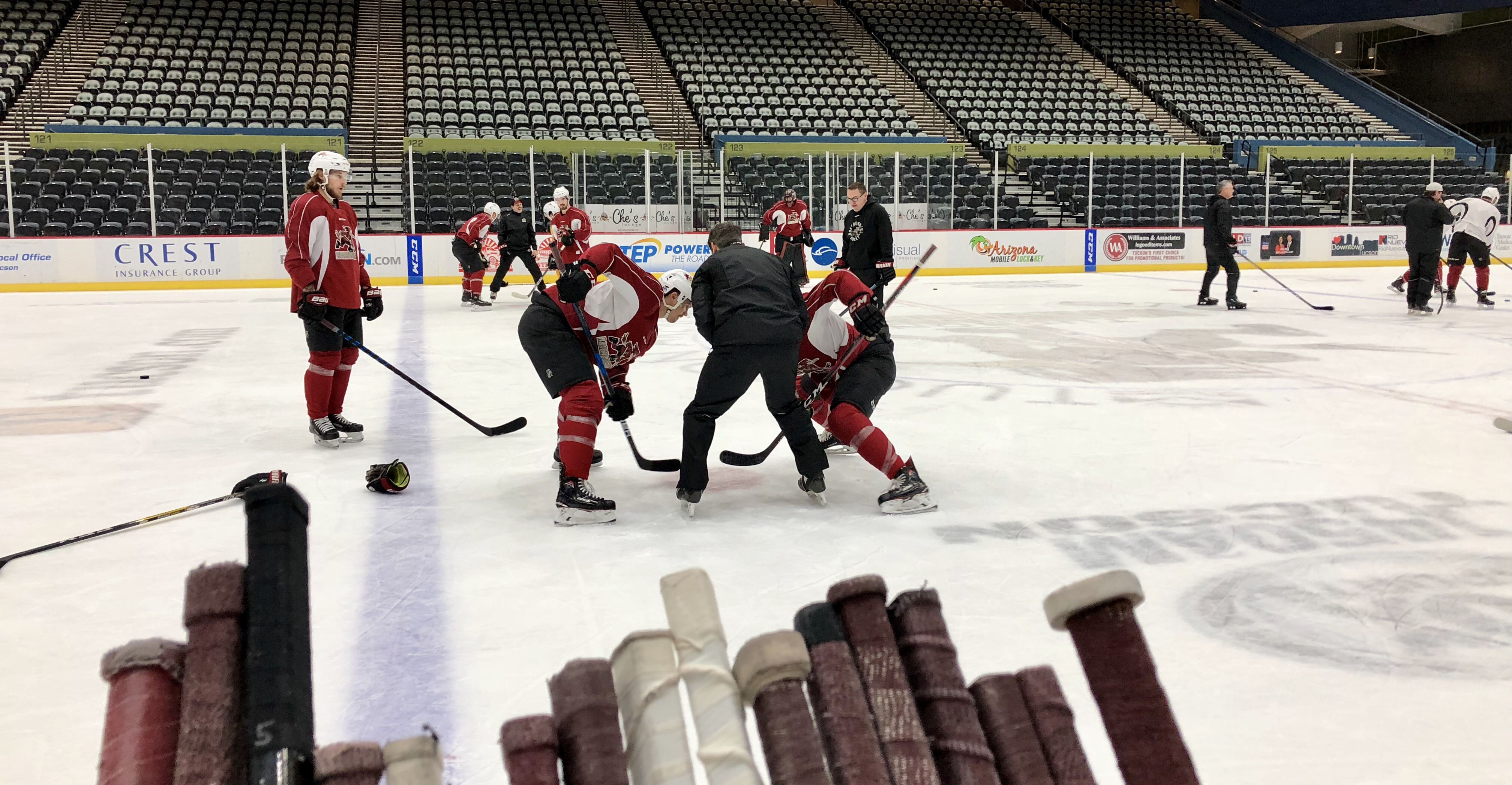 Coming off of his second multi-point performance of the season with two assists in the team's 6-3 win over San Diego, Michael Bunting stopped to share a few thoughts following the morning skate:
Michael Bunting, on starting the home stand with a win:
It feels good, obviously those Colorado games didn't go as we planned, but Wednesday went well, I thought we played our game and we got the win.
Bunting, on preparing for a rolling San Jose club:
They're a good team, their forwards move well, we can't give them a lot of chances or we're going to be playing behind them, and that's not something we want to do. I think if we play our game we'll just be fine.
Bunting, on any takeaways from the teams' meeting on October 15:
We've got to score in the shootout [chuckles]. It was a good game, it went the distance in the shootout. We're expecting a really good game tonight, a competitive one, we've just got to be able to play our game, play fast, and I think we'll be fine.
Bunting, on Kyle Wood's return to Tucson:
Woody was one of my good friends on this team, it's always good to see him, I'm sure I'll run into him after the game. During the game, it's no friends out there as we like to say, but we'll be joking around and stuff like that, it's good to have him back here.
Bunting, on tonight's biggest factors:
I think a lot will be based on a good start, if we play our game from the start we'll be just fine, if we have a lead we have to play solid and keep that lead because against San Diego we kind of laid back and allowed them to get back into it.
More to come from Tucson Arena.