NEWS & STATS
Good Morning, Tucson: Rebound Time
By: Alexander Kinkopf
November 21, 2018 10:21 AM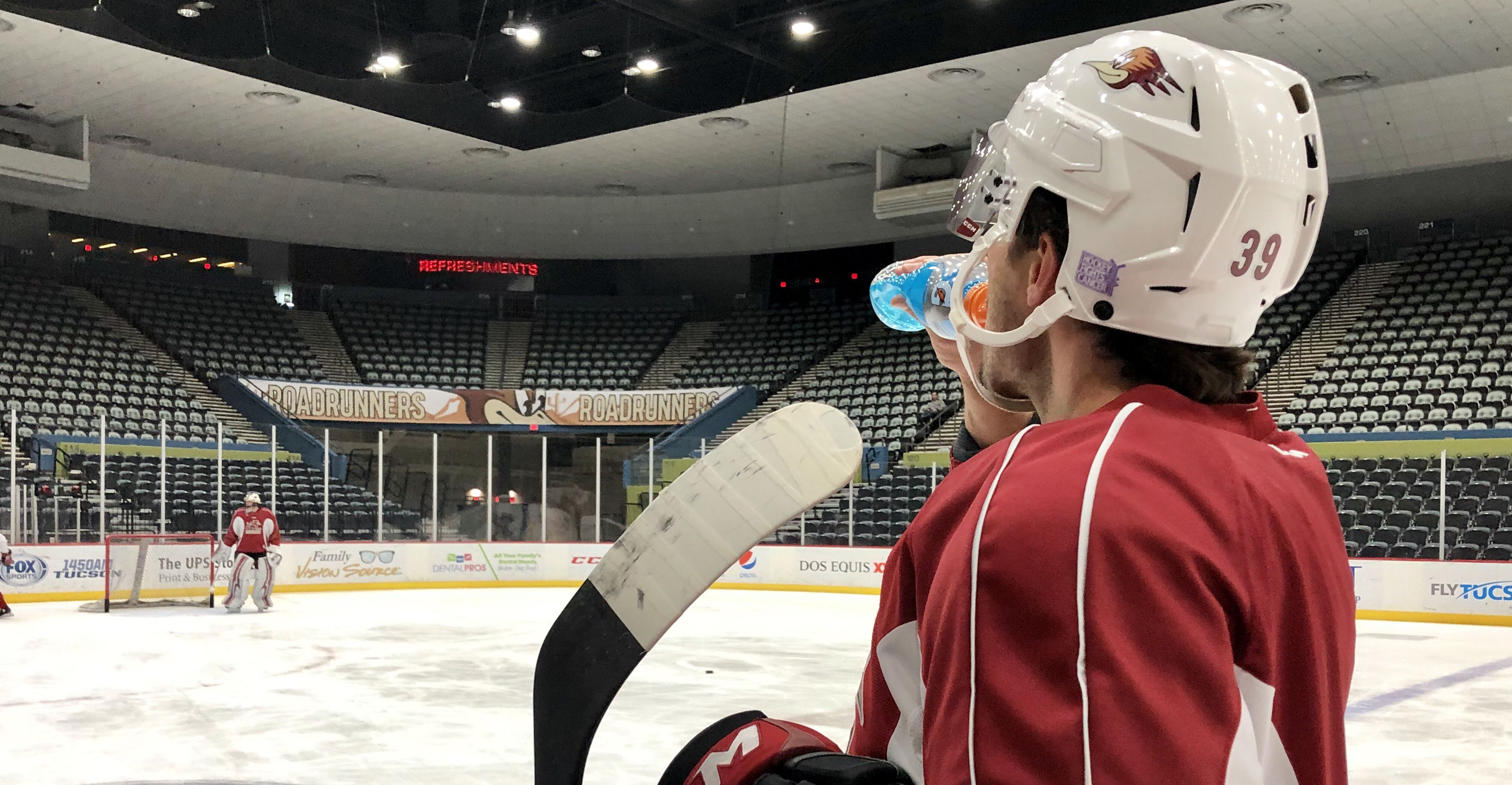 Good morning from Tucson Arena, where in broad observation of hockey operations, it's 'never too high, never too low', an attitude centering on a focus that regardless of what form it may come in, always circles back to development and the will to get better.
It's one thing to remember, it's another to fester. You'd be amiss to not believe Tuesday's 8-2 outcome won't be on the minds of the team as they take on the Stockton Heat for the third time in six nights.
A telling quote from head coach Jay Varady last night: "We're not going to forget about [tonight]. We're going to go home, we're going to think about it, we're going to come back and go to work tomorrow. That's not how we want to play hockey."
The Roadrunners held an optional morning skate, par for the course to begin the second half of a back-to-back set.
A prime opportunity to bounce back a mere 24 hours later will present itself tonight.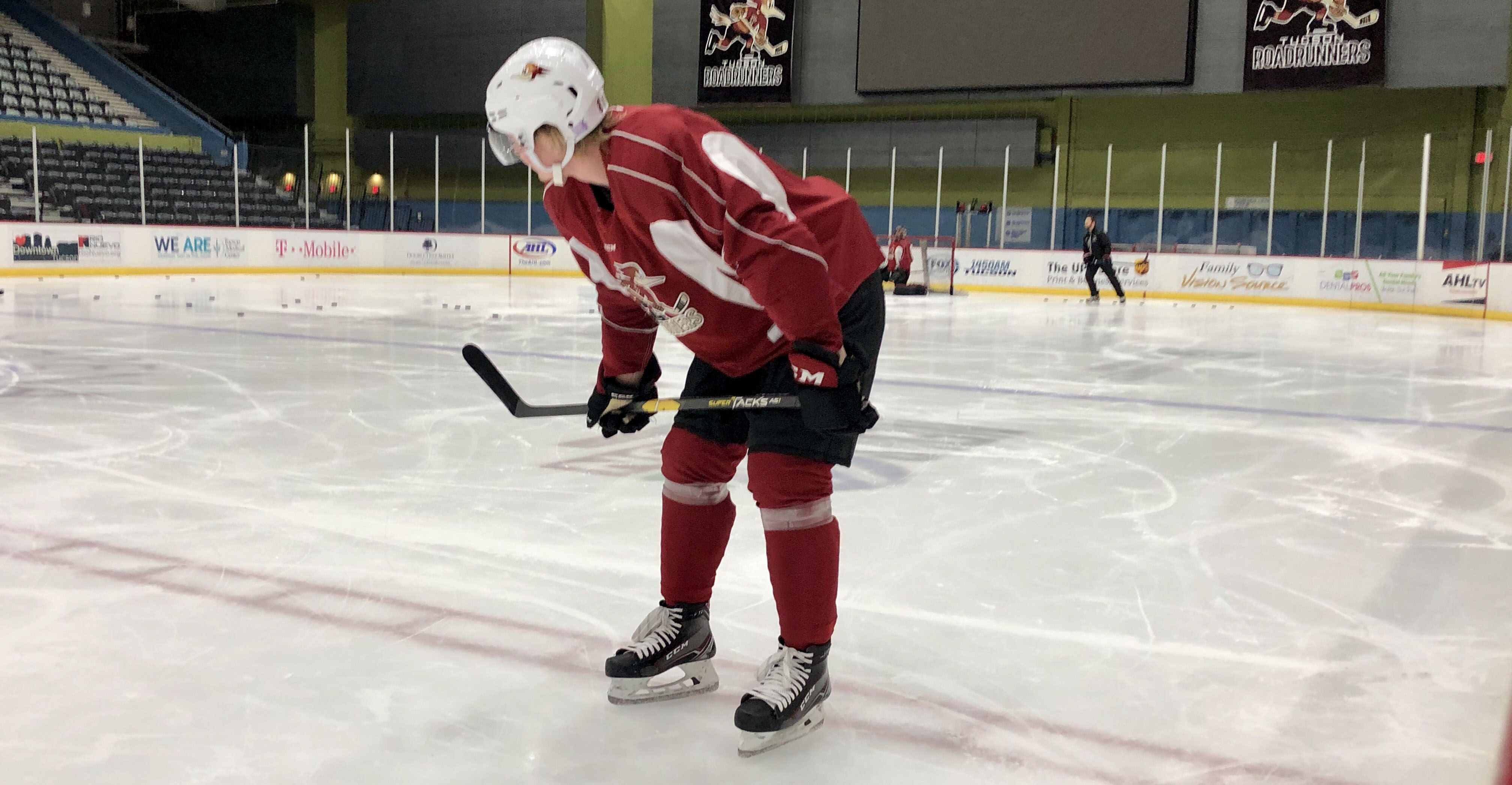 Kyle Capobianco's slick spin-o-rama pass set up Michael Bunting's fifth goal of the season Tuesday night. Bunting, now with 11 points (5G, 6A) on the year, shared a few thoughts this morning: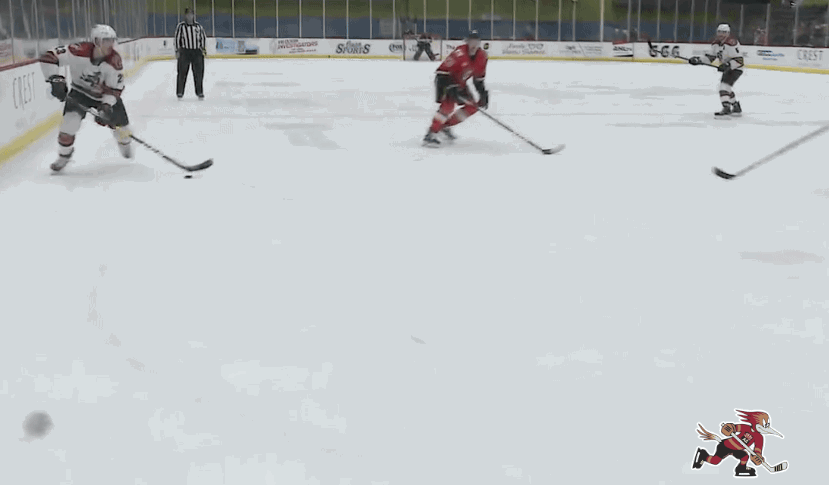 Michael Bunting, on last night's result leaving a 'bad taste':
Yeah, absolutely. Anytime you lose like that you want to bounce pack and put it behind you and come out with a strong effort.
Bunting, on if there was anything in particular that led to the lopsided loss:
I think it was just the whole game; they had the bounces, they were moving their feet way more than us, they were attacking the net stronger and harder than us, and obviously putting the puck in the net six more times than we did.
Bunting, on the opportunity to play again 24 hours later:
I think it's huge. If we had a week to practice I think everyone would be thinking about it, but now we can put it behind us, play our game, and get a win tonight.
Bunting, on the teams meeting for the third consecutive game:
We've got to go out and play hard, we've lost two times in a row to these guys, so it's time to switch the tables and get the win tonight. I think if we got out and play hard it could get gritty, and that happens anytime you play a team a lot. Emotions are high and things happen, so it'll be interesting to see, but we'll just be focusing on our game.
Bunting, on the biggest factors entering the night:
We've got to play fast as well, they're a fast team, so we've got to match that speed and match their aggressiveness, they're very physical and they use their bodies well, so if we can match that we're going to have a fine game.
More to come from Tucson Arena.