NEWS & STATS
Good Morning, Tucson: Day of Reign
By: Alexander Kinkopf
December 07, 2018 10:18 AM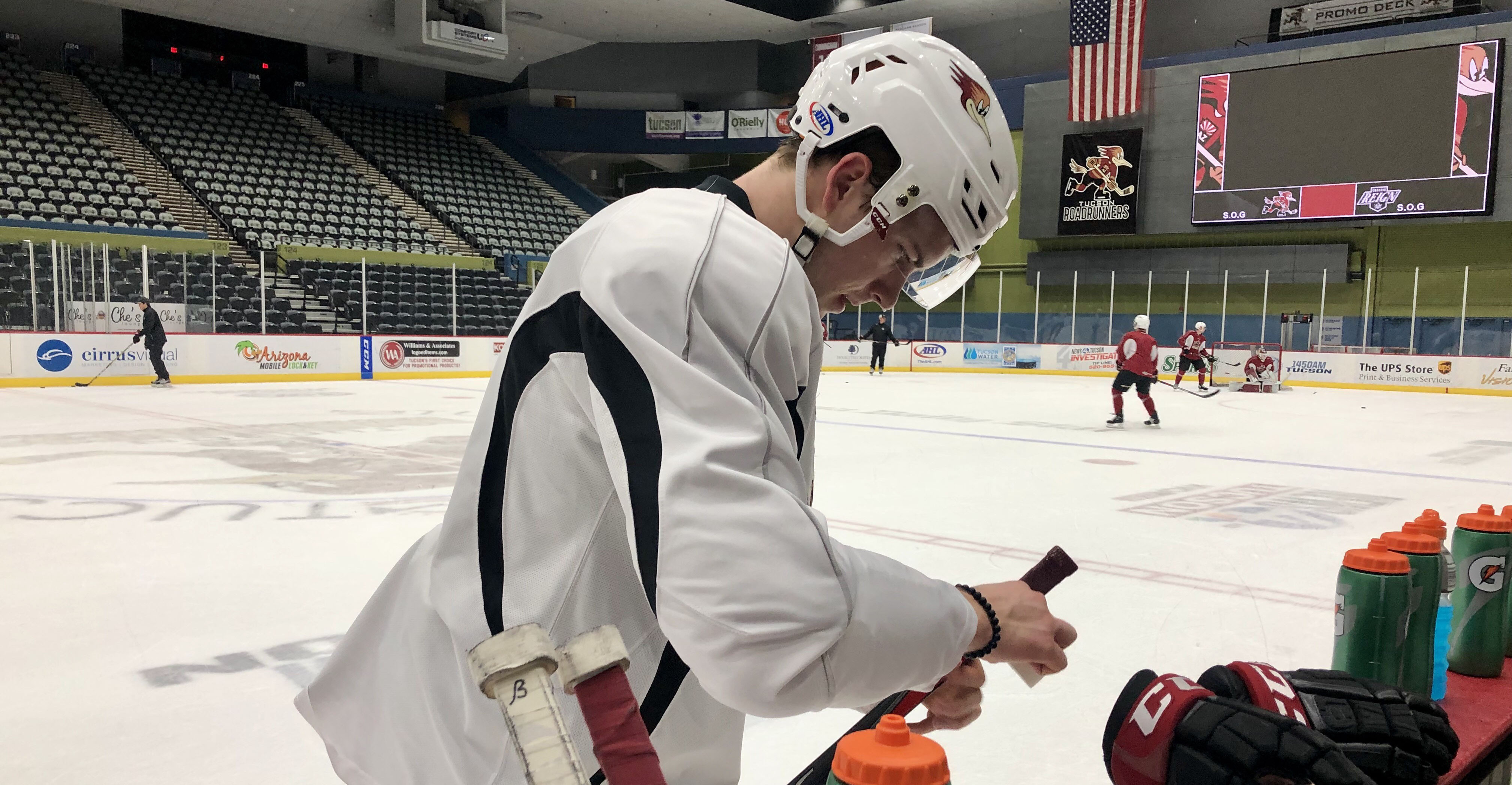 Good morning from Tucson Arena. The end to a four-game, 16-day stretch sans home hockey has arrived for the Roadrunners, who tonight, will welcome an Ontario Reign team they've seen twice in their previous three contests.
Welcome, Ontario! The Reign are setting foot [or, skate] in Southern Arizona for the first time this season. Sorry about the weather. After tomorrow night's closing of the teams' 24-hour back-to-back set, Ontario will not return to Tucson until March 8.
Signed to a PTO on Thursday from the Greenville Swamp Rabbits of the ECHL, forward Travis Howe joined the Roadrunners for today's morning skate. He'll wear #22 with the club.
Michael Bunting enters the night one assist shy of tying Chris Mueller for the all-time franchise lead. His three-assist performance Wednesday night was the first three-point game of his 224-game professional career.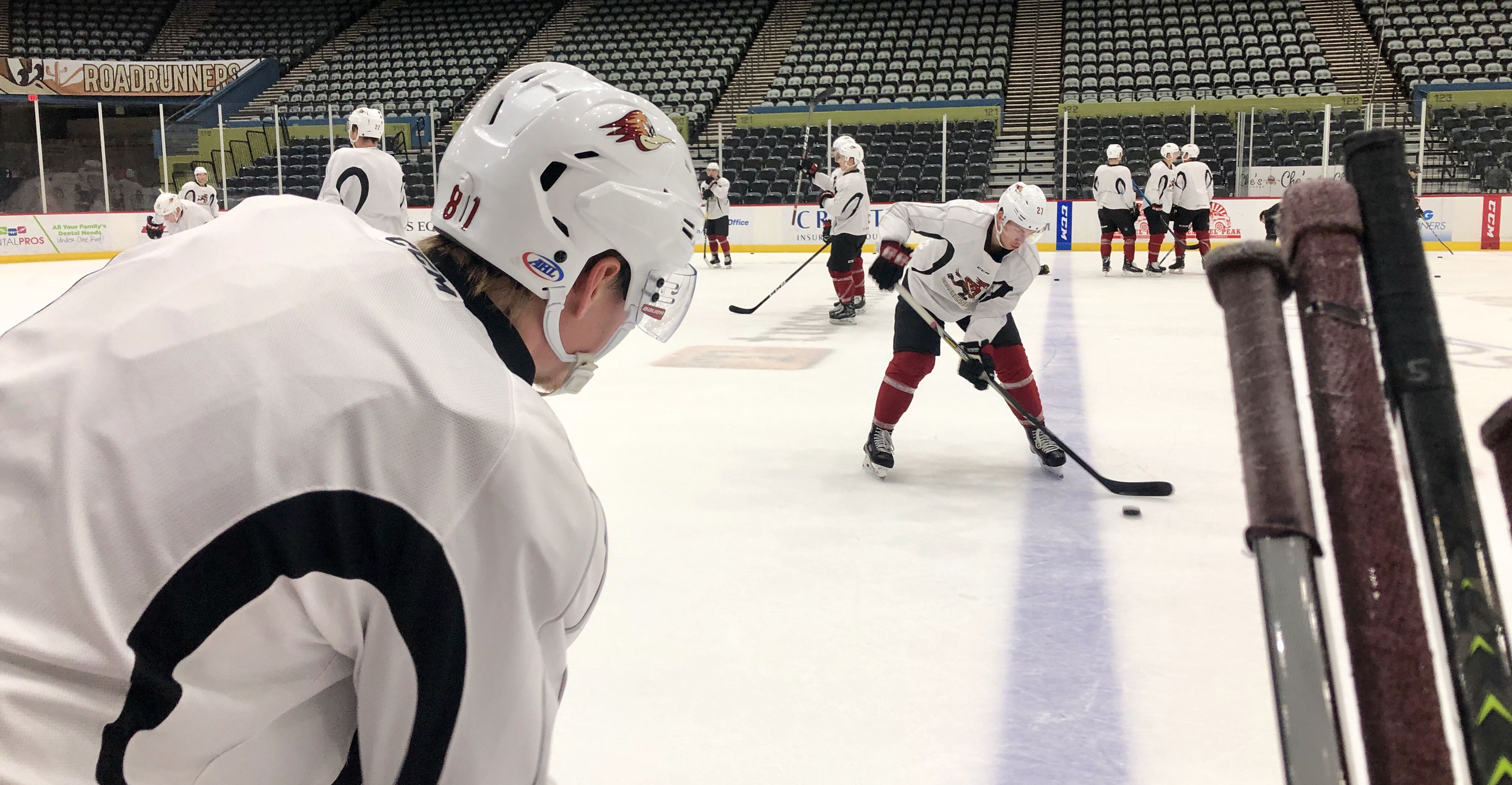 Finding the net – you better believe it. The Roadrunners are averaging north of five goals per game in their last four contests, totaling 21 during that span. They are averaging six per game against the Reign this season, netting a combined 18 in three contests against Ontario.
No other team in the AHL besides the Charlotte Checkers has played less home games, eight, than the Roadrunners this season. They are 6-2-0-0 at Tucson Arena. Tonight begins their longest home stand of the season to date, a run of four games.
Forward Hudson Fasching, acquired from the Buffalo Sabres in June, is now the team's co-leader in goals scored (8) after netting a pair during Wednesday's 5-2 win, including the game-winner. He shared a few thoughts following the skate: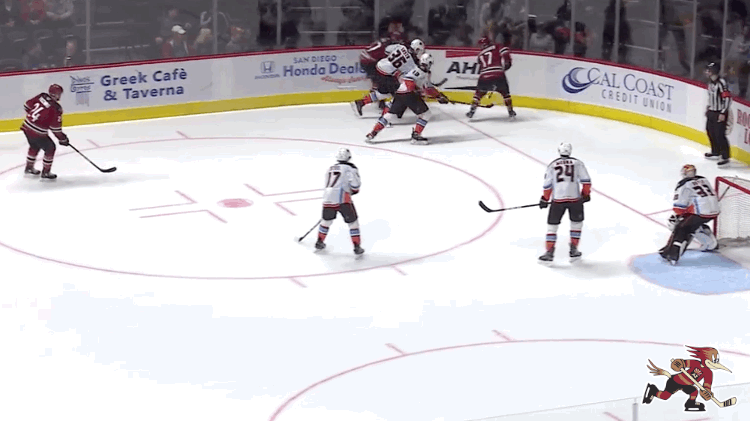 Hudson Fasching, on the team's 5-2 win Wednesday in San Diego:
I think it really was a solid team performance. The first period was a little slow, but I think it was a little slow on both ends, but we kind of built and built the whole game, and I think that's what we need to continue to do, is to build on what we've done previously.
Fasching, on scoring twice Wednesday and co-leading the team in goals:
I think I've been producing in a lot of different ways and something I was trying to focus on this year was trying to score goals in different situations, so I think that's something that's been big for me, but I've also been getting a lot of help from my line mates and an empty netter always helps, too.
Fasching, on seeing Ontario four times in a five-game span:
I think we know what we're getting with them at this point, they're a hard, heavy team and it's going to be a battle, we know how we're going to need to play to win, to play smart and to not get caught up in their game and to continue to play how we need to play.
Fasching, on any difficulties Ontario poses from their game:
Their physicality and just them trying to get us off of our game, they try to stir up stuff after the whistle, try to create a different kind of game than what we want to play, so I think playing more of our style, more fast, more of a skill game, playing quickly and putting them under pressure to force them to make decisions is something that we want to do with them.
Fasching, on the team adapting to roster change, missing pieces:
That's always part of a team in this league, there's always a lot of movement and I think guys are used to that and guys know how that goes. We've got a strong group of guys and that's all that matters, that we stick together and play as a team, and I think that's something we've been doing and that's why we've had success.
More to come from Tucson Arena.