NEWS & STATS
Good Morning, Tucson: Ontario Once More
By: Alexander Kinkopf
December 08, 2018 10:21 AM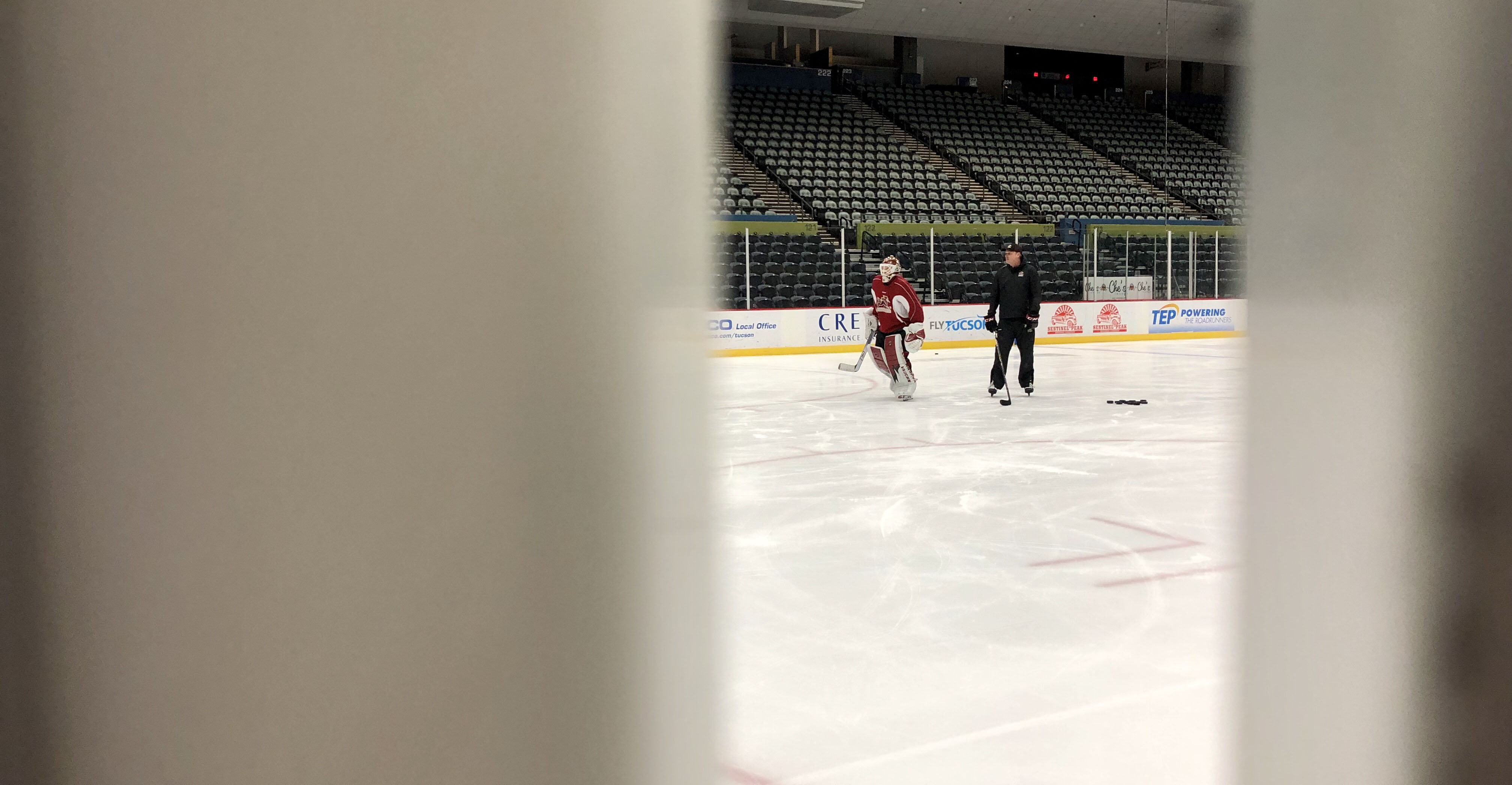 Good morning from Tucson Arena.
What's new? Certainly not tonight's opponent, though there has been no shortage of captivating endings with and against Ontario lately; 60-plus minutes needed in each of the teams' last three meetings.
When the puck drops just after 7:05, it will be the fourth time the Roadrunners take on the Reign in five games.
Friday's shootout win was the fifth in franchise history and the third of such on home ice. In fact, the Roadrunners have never faltered in extra shots at Tucson Arena, they're a perfect 3-0, Kyle Wood netting the deciding goal on December 20, 2016 to secure a 4-3 win over the Bakersfield Condors and Chris Mueller finding the back of the net on March 26, 2017 to secure a 5-4 victory over the San Jose Barracuda.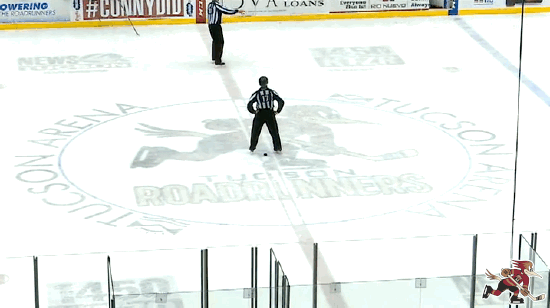 Got your stuffed animals?
This will mark the third-straight season in which the Ontario Reign are the opponent for the Roadrunners' annual Teddy Bear Toss game. Tucson is 1-1-0-0, winning 5-4 in overtime in 2016, and falling 4-2 last year.
Who's got next? Thus far, defensemen have stolen the show when it comes to scoring Teddy Bear Toss goals for the Roadrunners, Zbynek Michalek doing the deed on December 9, 2016 and Kyle Capobianco on December 3, 2017.
Capobianco, last year's plush-animal-tossing-inducer, registered the first three-point game of his professional career Friday, putting up a goal and two assists. He is currently 13th among AHL defensemen in scoring with 16 points (2G, 14A).
Forward Trevor Cheek, who has a bit of Teddy Bear Toss goal-scoring on his resume, shared a few thoughts this morning. The below shows the scene at the Langley Events Centre in 2012 moments after Cheek scored for the WHL's Vancouver Giants.
Trevor Cheek, on Friday night's 4-3 win:
We had a little bit of a rough start, they came out pretty hard, but I thought we stuck together as a team and kept our patience, kept playing our game, and wore them down in the third. We had a big goal on the power play; it was a big win for us with a good little comeback like that.
Cheek, on facing the Reign for the fourth time in five games:
They play a really hard-nosed game, especially with these guys and playing them this many times in this many nights, there's definitely a lot of animosity toward each other. If we just play our game, our fast game, we should be okay, we've just got to focus on ourselves and hopefully that will take care of it.
Cheek, on the team's ability to adjust to lineup modifications:
That just shows the depth of this organization, we have a lot of good players. I mean Kevin Ekman-Larsson played up front last night, I played with him and he played a great game, he's easy to play with, he's solid. [Domenic] Alberga came up and we knew he could play and he played good as well and I think everyone stepped up and just did what they had to do.
Cheek, on his Teddy Bear Toss goal in 2012 with Vancouver (WHL):
I remember joking around with a teammate, Brett Kulak, he plays in Laval, I think he's up with Montreal right now, but I remember telling him that I was going to score it as a joke, and on my first shift I went out there and scored, so it was a pretty cool feeling, it was pretty funny, we had a good laugh after. The best part is always going to the hospitals or wherever they're being donated afterward, that's the best part.
Cheek, on if he has a hunch on this year's Teddy Bear Toss goal scorer:
Hopefully we can get that in the forward group, we like to have a little competition with the defensemen all of the time in practice and stuff, so as long as [Kyle Capobianco] doesn't get it, because we have a pretty big rivalry in practice. I'm just kidding. Anyone who scores, it's obviously going to be great, but hopefully we can change things up and get a forward to score it this year.
More to come from Tucson Arena.