NEWS & STATS
Good Morning, Tucson: Welcome, Colorado
By: Alexander Kinkopf
December 11, 2018 9:53 AM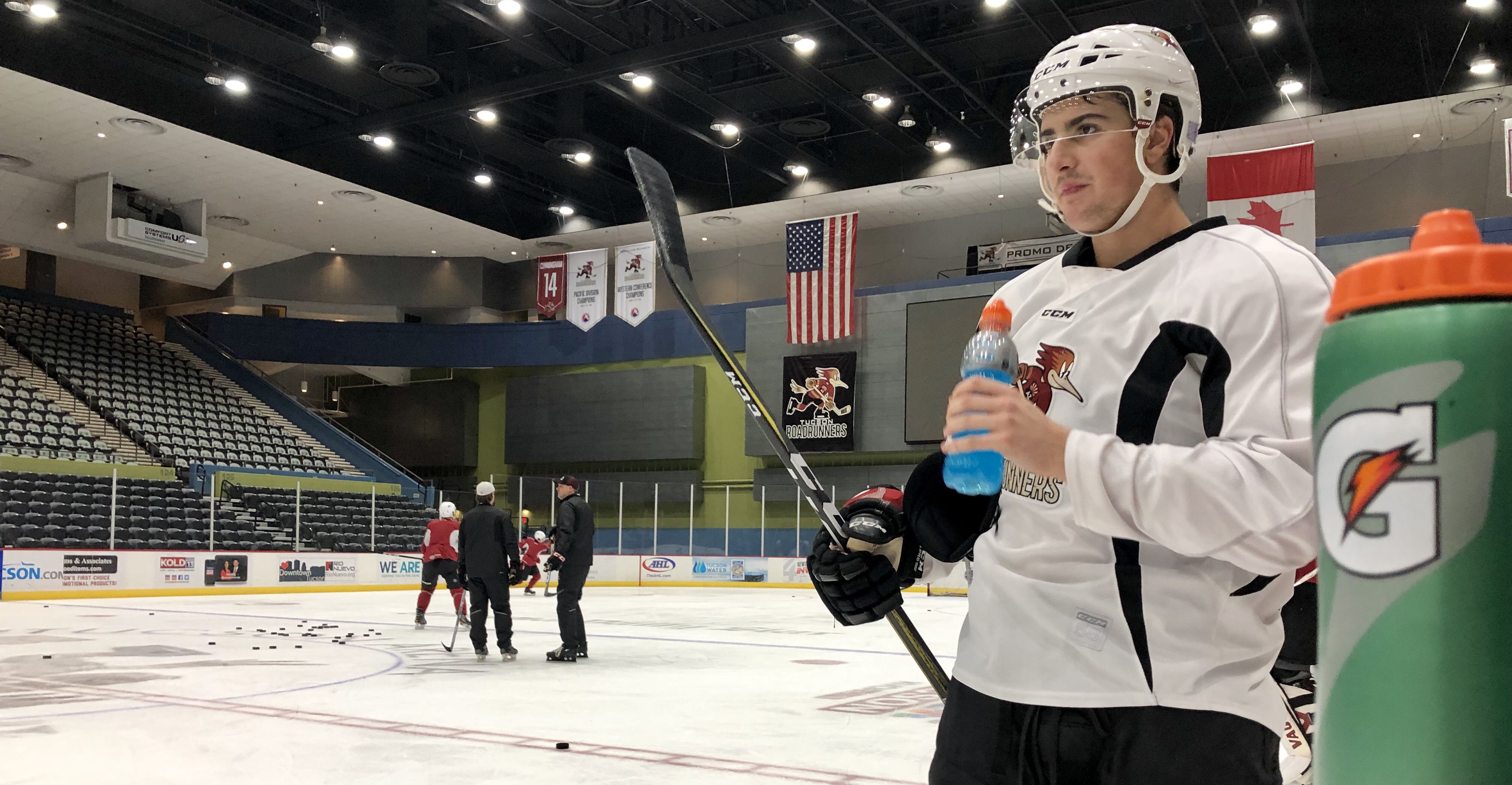 Good morning from Tucson Arena, where with an undeniably consistent style of play that hinges on an aggressive nature to hem in opponents, the Roadrunners have gone a stalwart 8-2-0-0 this season.
Call it their inaugural tour; the Colorado Eagles are making their first-ever visit to Southern Arizona tonight. That introductory process won't last long, they'll become a familiar foe quicker than you know; the Roadrunners play the Eagles a team-high 12 times this year, serving as hosts on six of those dates.
And as always, welcome to Tucson, Colorado. The Eagles are to be the 15th American Hockey League club to play a game at the Roadrunners' home facility, and as alluded to above, there'll be plenty more to come.
Smoking hot! The Eagles, mirroring the Roadrunners, come rolling in with points in seven-straight games (6-0-0-1), with six of those games being played on home ice. They've had their fair share of difficulties on the road this year, going 3-5-0-1 away from the Budweiser Events Center.
Please allow for a quick deviation from the task, game, and location at hand.
Michael Bunting
, recalled by the
Arizona Coyotes
on Friday,
could make his NHL debut tonight against the Boston Bruins at TD Garden
. We'll call it TBD at TD.
Conor Garland
, likely to play, grew up in Scituate, Massachusetts, roughly 30 miles from the setting of this evening's game number 29 for the Coyotes.
Okay - back.
Forward Darik Angeli, recalled on loan by the Roadrunners from the Norfolk Admirals Monday, was with the team during the morning skate. In 23 games with the Roadrunners' ECHL affiliate this season, he has 15 points (4G, 11A).
Angeli, who is to wear #12 just as he did in training camp, played in both of the Roadrunners' preseason games, registering the primary assist on Domenic Alberga's game-opening goal in the team's 4-2 exhibition win over the Iowa Wild on September 28 in Saint Paul, Minnesota.
Among the many rookies finding their footing is Tyler Steenbergen, who with points in five of his last six games, now has 10 (3G, 7A) on the season, including his first multi-point (2G) performance Saturday night. He shared a few thoughts following the morning skate: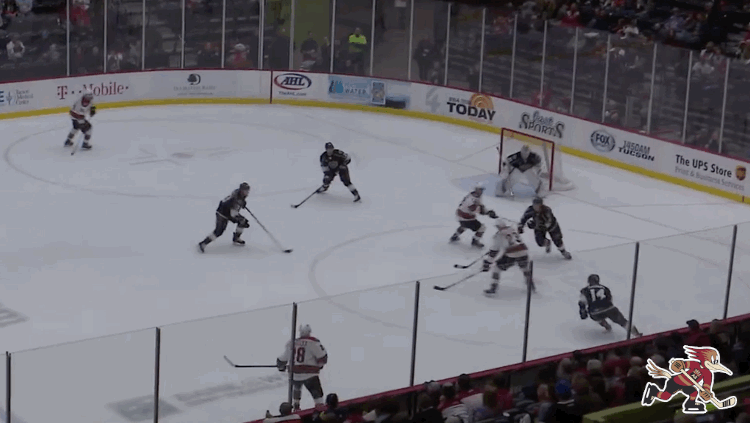 Tyler Steenbergen, on the Colorado Eagles:
They're a fast team, their forwards get in transition really quickly so we definitely have to be on our toes and limit our turnovers against these guys. If we play our game and get on them before they get on us, I think we'll be good tonight.
Steenbergen, on the key to the team's success of late:
Our pressure and our forecheck, we're doing a great job of getting on teams' defense, putting a lot of pressure on them and forcing them to make turnovers, and I think that's contributing a lot to our success. Our defense have been making great breakout passes and doing all of the right things, so I think we just need to keep that moving forward in these next two games. We've got a lot of games coming up, so we need to make sure we're well rested and ready to go.
Steenbergen, on the team's ability to win consistently on home ice:
I think the fans have been awesome this year so far, they've been doing a lot for us, they're loud every night, the way they've been behind us this year has been pretty awesome to see.
Steenbergen, on the team's focus:
We've just got to keep our pressure on them. We know they're a fast team, but we're also a fast team, so we've got to win that aspect of the game, and if we do that, I think we'll be good tonight.
More to come from Tucson Arena.