NEWS & STATS
Good Morning, Tucson: Eight and Activate
By: Alexander Kinkopf
December 12, 2018 10:15 AM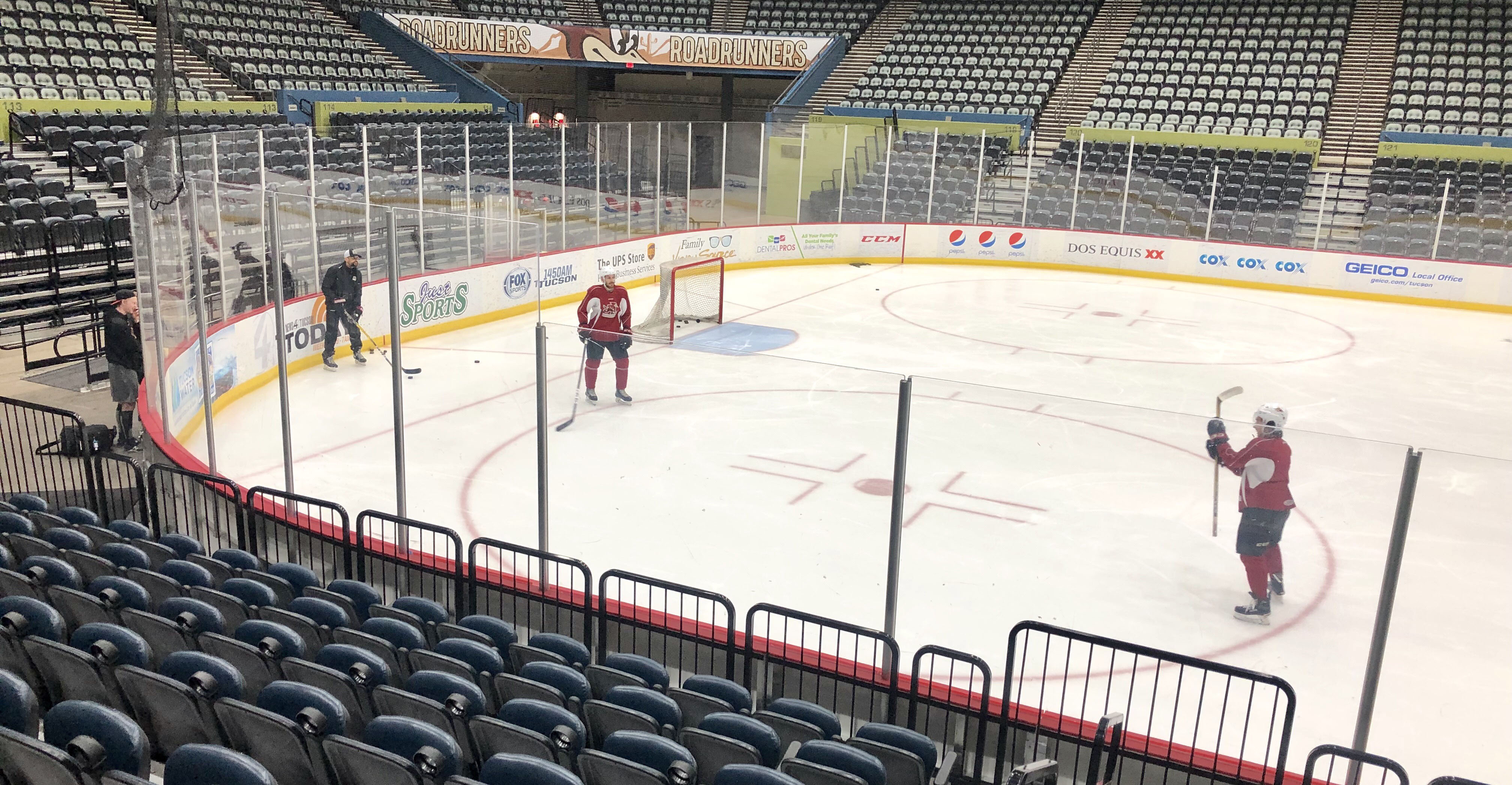 Good morning from Tucson Arena, where with push, persistence and timely power play execution Tuesday night, the Roadrunners improved to 9-2-0-0 on home ice this season, forging that 'local advantage' into literal terms and concrete results.
Though it is well mannered to welcome opponents, Tucson Arena has not been a fun place for visitors to play. Road games haven't been kind to the Colorado Eagles in general, who dropped to 3-6-1-0 away from home confines this year following last night's result.
The Roadrunners have now earned points in eight-straight games (6-0-2-0) and are flaunting an overall record of 15-5-2-1, which calculates out as a .717 win percentage, good for third-best in the American Hockey League.
The genuine energy and excitement shown in Michael Bunting's celebration after his first NHL goal last night was magnificent. Mario Kempe with the bear hug, Conor Garland not far away. Those three played as a line with the Roadrunners as recent as November 16 in Stockton.
That's the reaction of a dream come true. Authentic.
Cool! Him! Off! Lane Pederson has turned on the heat, scoring in his third-straight game Tuesday and adding an assist on Jens Looke's game-winning tally by winning a crucial offensive zone draw.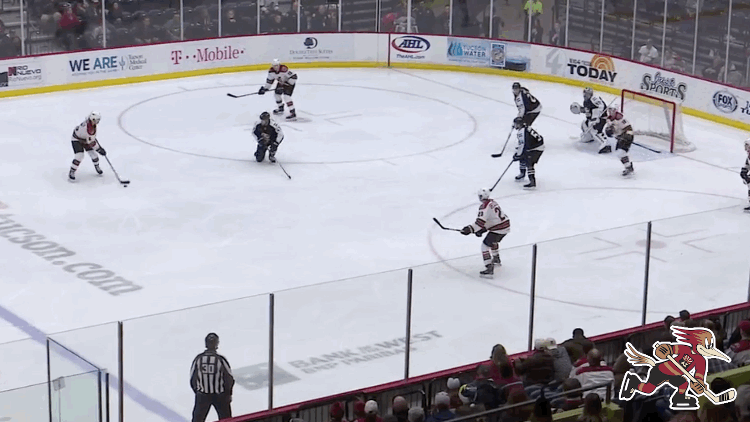 Speaking of Pederson, the Roadrunners' leading assist-getters, Kyle Capobianco (17) and Robbie Russo (14), drew up the Saskatoon native's one-timed power play marker to open the scoring 45-plus minutes deep into Tuesday's contest.
Activated! Nick Merkley is expected to return to the Roadrunners' lineup tonight. The 21-year-old electrifying forward averaged more than a point per game in 38 contests last year, posting 39 (18G, 21A). He shared a few thoughts following the morning skate:
Nick Merkley, on returning to the Roadrunners' lineup:
I'm just excited, I can't really put it into words, it's been so long, a lot of hard work and long practices and lots of rehab, so it's just nice to be back in and hopefully I can help the boys get another win.
Merkley, on the importance of being with the team all season:
We've got a whole new team this year, lots of new guys, so it's nice to get in situations with all of those guys, be around them and work hard with them every day.
Merkley, on the support of teammates, staff during rehab process:
It's been huge for my process; it's helped a lot. I think the guys all came together with support from the coaching staff and the medical staff, and it helped the process a lot more.
Merkley, on what he's most looking forward to in his return:
It's been a long time since I've done anything super competitive, so I'm just excited to get out there and hopefully contribute.
Merkley, on what he's observed as team strengths this season:
I think the speed; obviously we're a smaller team so it's been the speed, the ability to move the puck quick, moving as a unit and doing the little things right.
Merkley, on his takeaways from Tuesday's 2-1 win over Colorado:
[Colorado] is a good team over there, we've got to come prepared again. The boys did really well last night so hopefully we can do that again tonight.
More to come from Tucson Arena.